Blogging Idol 2: We Have A Winner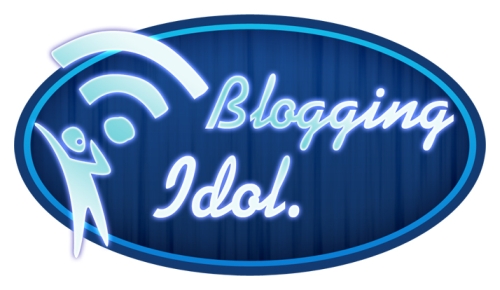 Actually we have three winners! Surprisingly enough, two of them are tied on the first place, and one is taking the third place.
The Sponsors
First of all let's thank our sponsors and make a recap of the prizes.
A lifetime subscription to Keyword Country (worth $2,000)
An annual subscription to the Trackur corporate edition (worth $1,000)
$300 courtesy of Sponsored Reviews
$300 courtesy of BidVertiser
$300 courtesy of TNX
$100 from Daily Blog Tips
$300 in text links from Text-Link-Ads
A 3-month subscription to the SEO Book Training Program (worth $300)
The Winners
The three winners and their respective scores are:
http://www.happyschoolsblog.com with 3 points (wins because of tie breaker)
http://www.suzannefranco.com with 3 points
http://www.tofugu.com with 1 point
So congratulations to Raghu from HappySchoolsBlog, he is the Blogging Idol!
Happyschoolsblog.com got 1 point for the biggest RSS increase, 1 point on the voting poll, and 1 point from one of the judges. Suzannefranco.com got 1 point on the poll and 2 points from the judges. Tofugu.com got 1 point on the poll.
Jarrod and I voted for Suzanne Franco because we thought she was the most energetic and creative competitor. She tried a wide range of strategies to gain subscribers, and most of them worked well. Her methods were very creative too (i.e. creating videos to pitch Internet marketing gurus to support her on the competition), and her percentage increase was the largest one in the competition with almost 1000% of gain in RSS subscribers.
Ricky voted for Raghu from Happy Schools Blog because he thought that Raghu was the most experienced and analytical competitor. His strategies were carefully crafted to yield the largest RSS subscriber gain, and in absolute terms he accomplished it with a total gain of 1224 subscribers in 4 weeks of competition.
The tie breaker parameter was the largest increase in RSS subscribers (you can check the rules here).
Thanks Everyone
I would like to extend a thank you to all the competitors, readers and people that supported the competition. I hope that you had fun on this month of RSS gain extravaganza, and I will see you all on Blogging Idol 3!
Browse all articles on the Blog Projects category
47 Responses to "Blogging Idol 2: We Have A Winner"
Luca – Reach Success Online

Hey Congrats to all the contestants. I voted for Suzanne and am happy to see she did do well. It was a great contest to watch and I've learned a great deal.
Congratulations Suzanne

Laura-Whateverebay

Congratulations to all participants! Special Congrats to HappySchoolsBlog. Suzanne Franco, well done. You certainly are creative and now that you have taken us all in your journey to becoming the next Blogging Idol we all know what can be accomplished with some determination. 🙂

Daniel Scocco

@Suzanne, as far I am concerned you can call yourself Blogging Idol too, you scored as many points as the winner after all.

The tie breaker was just used for the prize split.

Congrats on your accomplishments!

Money Making Ideas ~ Suzanne

I'm sorry this is so long.

Wow! Where to start … This contest has been life changing for me … sounds dramatic … but it's true. As a 40-something year old "mom" I've spent much of my life "doing" for others … and I truly did "this" for ME. The great part is I knew I'd also be able to help others through my journey (so not totally selfish LOL) and I believe I was able to accomplish that.

A huge thank you to Daniel for the hard work and dedication it took to put this together and to stay up with the contest. Also to the judges and the sponsors who gave so generously. Without all of them this contest would not have happened. If you haven't taken the time to check out their products/sites … please do that now! They're all awesome and they deserve a look.

Now to the other contestants who pushed me to work harder than I knew I could. Thank you all! Especially to those who "raised the bar" and kept me going … even when I was exhausted and didn't want to (Raghu, Matej, Tofugu, Vanae, and many others).

I can't say enough to thank those who have supported me in this contest. With their kind words, their subscriptions, their votes … their tweeting and retweeting … blogging, and constant encouragement. It means the world to me and I wouldn't even know how to repay any of you.

I wasn't shy about wanting that TITLE! So now what? I'm Blogging Idol runner up, tied for 1st, almost made it something or other? One of my readers said I was the "Blogging Queen" or something like that … so maybe I'll have to solicit for the proper title. Either way I'm proud of what I've accomplished and hope to help many others find their way as a blogger too.

Remember … there were a lot of great strategies used throughout the competition so I hope everyone will learn from them and use them to their own success. *huGs* to all … Suzanne

Tofugu

Whoa, that was unexpected. Congrats to the top two, you are inspirations to all of us!

Anne

Congratulations Suzanne! (www.suzannefranco.com) You are awesome! I am proud of how much you have learned, especially about internet marketing. I know you have spent literally thousands of hours researching and testing to get to this point. People can search and learn things on their own, but you help them quickly get up to speed focusing on what works and avoiding those things that didn't work. Better yet, you fill in the hows and whys. People can save themselves the years it would take to learn what you teach. I love you, Anne.

SATISH — Technotip.org

Congrats to the winners..It was a nice learning process, and for me, I could make friendship with many great bloggers.

Daniel Scocco

@Matej, good ideas 🙂 .

PChere

Congrats to all winners. Spotted some nice strategies this time.

Jacob from Group Writing Projects

Congrats to the winners. I regret not being able to spend more time on this contest, looks like I'll have to try for BI3. I am glad to see that things went smoother this time.

AroJoy

Congrats Winners!!!

Matej – HEROES TELEVISION

Thanks for the nice words Daniel.

Blogging Idol is getting more and more exposure, it would be great if we see some blogging gurus like Darren, Yaro, Brian and others involved in Blogging Idol 3 as judges or join as hosts with you.

Now you should do Bloggers Face-Off with Raghu and Suzanne 😉

Andy Beal

Congratulations to all the winners!

andy

Congrats to all the winners! Also, thanks Daniel for putting on the contest. Can't wait for a Blogging Idol 3!

Kulanthai

Congrates Raghu….keep on blogging…

Navjot Singh

Congrats to all the winners. Next Year, I am also planning for the next blogging idol too.

Shrihari

Congrats Raghu… U were great 🙂

Raghu

I owe big thanks to Daniel, sponsors and other competitors. After voting session, I was calculating my odds to win.

For a serious blogger, there are so many things that can be taken from this competition. This competition essentially made so many methods and techniques that are available to increase traffic and promotion at one place, else one has to look at so many places and read a lot to get those information.

Congrats to other winners. I made wonderful friends during last 1 month. Good luck to everyone.

Hussein

And to Daniel as well for having this contest a successful one.

Hussein

I would like to send my congratulations to the winners.

Daniel Scocco

@Matej, you were one of the best competitors for sure, thanks for participating.

SEO Genius

Excellent competition overall and very well organised it seems these competitions are getting better and better lets hope blogging idol 3 is just as good if not better than this.

Congratulations to the three winners I hope you take advantage of those prizes.

Thanks for the competition.

Will.

Matej – HEROES TELEVISION

Nice, I'm so glad Raghu won it ! Now lets hear you sing 🙂 !

Great competition, I'm little disappointed because I failed to get a point or two hehe. But that's my fault, I wasn't planing my strategies from the beginning and I failed to do some stuff like DVD's giveaways ( 15 copies! ), I needed to schedule it for December.
Not to mention I forgot what was the last day for voting ( again!), haven't done half of stuff I planned to do to get votes like emailing people who comment and niche friends geeeez I "hate" myself :p

Anyway, I learned a lot and I'm looking forward to the next Blogging Idol where I'm going to participate with new site, this time little more devoted.

Again, congrats to all the winners!

Daniel Scocco

@Matej:

I just updated the post, check it out.

Jun Valasek

Congratulations to the winners…. I missed this contest. I should have been one of the winners.. 🙂 Anyway, I think there are more contests to come..

Matej – HEROES TELEVISION

Well, that was brief … nothing about why they got your votes, who voted for who, etc. ? …

Anyway who got the first prize then?

meghna

Congrats to the winners. I thoroughly enjoyed the contest and participated till the end; though could not make it finally, but learnt a lot.

Ujank

congratulation to the winner, I hope next year I will ready to follow the contest 😀

Do you know about ARP virus ? Read more here

TechZoomIn

Congrats suzanne 🙂

Tom – StandOutBlogger.com

Congratulations to the winners! And nice contest Daniel!

I'm sure Blogging Idol 3 is already in the planning works 😛
Comments are closed.