Blogging Idol 2: Show Time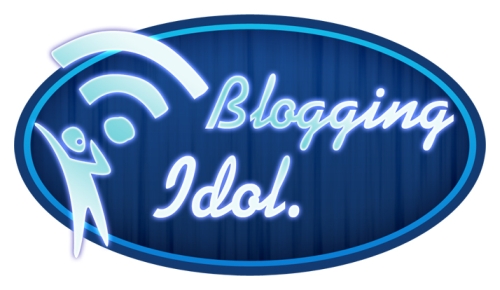 All right guys, it is show time!
The competitors have until November 30th to gain as many RSS subscribers as they manage to, using all sorts of strategies and techniques. The just can't use blackhat methods (i.e. spamming, faking stats) or spend money on the promotion. I have set a single page to host the live scoreboard.
Click here to see the live scoreboard
You will notice that on the bottom of the right sidebar has the Blogging Idol logo now too. It will remain there during the whole competition, and you can click on it to go to the live scoreboard.
Problems with applications
Around 30 people who sent an application failed to meet the only requirement we had: to have the feedburner feed count enabled.
If you had the problem, you can still fix it and re-email me your application. Just head to Feedburner.com, register an account with your feed, and activate the "Feed Count" feature under the "Publicize" tab.
Also, if somehow you sent an application, had the feed count enabled but are not listed on the live scoreboard, let me know as well and I will add you.
The Rules
1. Any blog or website with 2,000 RSS readers or fewer can participate. One blog per competitor only. (participant blogs must have the Feedburner feed count enabled)
2. The competition runs from November 1st until November 30th. During that period, 7 points will be awarded to the competitors, on the following way:
1 point to the competitor with the highest increase on the number of RSS subscribers
3 points to the competitors (one for each) with the highest number of votes on the open voting session
3 points awarded by a panel of judges
3. The criteria for the voting session and for the judge points will be: the most clever and effective strategy for gaining RSS subscribers and for promoting the blog. Paid and blackhat promotional methods are not allowed.
4. On November 30th, the blogger with more points (it will probably be 3 or 2 points) will be declared the winner and receive the prizes. The second and third places will also receive prizes.
Other Information
The open voting session will take take during the 2nd or 3rd week of the competition, so stay tuned for that.
I will be posting weekly updates on the competition, and the competitors that want to showcase their strategies or techniques to our readers can do so by sending me an email. Make it between 100 and 200 words please. I will then include it on the following report.
Finally, competitors that have already migrated their feed to Google (feedproxy.google.com) might see a slow delay on their numbers, because I will need to update those manually, since Google does not support the Feedburner API. I will try to update them every 2 or 3 days though.
That is pretty much it. If you have any questions let me know.
Good luck to everyone!
Browse all articles on the Blog Projects category
30 Responses to "Blogging Idol 2: Show Time"
Jay

Good luck to everyone! I know I'm going to need it against some of you guys. 😀

Jay

Matej

Scoreboard is having serious downtimes all the time …

Jessica @ Mom Fuse

Good luck everyone!

SEO Genius

Awesome good luck to everyone who has participated lets hope it is as good as last time.

Will.

Tejvan Pettinger

Thanks for organising. I'd really like to find out how to create a pop up for people to subscribe by email using feedburner. I reckon that's going to be a good strategy.

vanae

This is so exciting and fun! I've learned about so many interesting blogs already! Thanks for putting this on Daniel!

Good luck everyone!

IronBlogger

This is going to be interesting, good luck everyone!

SlamBlogger

Hey Daniel, just checking in to confirm that feed count is now active. Commenting just in case the email doesn't get through.

Will wait for slamblogger.com to be listed so I know when to start!

Brandon Mendelson

I just fixed my feed display and I am ready to go. This should be a blast.

Young

I am just happy to be in. 🙂

Andy

Looking forward to gaining some RSS subscribers!!!! Thanks again for putting this on.

Daniel Scocco

@ILoveMacApps, you need to email that to me.

Ajith Edassery

Good luck folks 🙂 hope to have a lot of fun in the next one month!

Cheers,
Ajith – DollarShower.com – Winner Blogging Idol II 😆

Kurt

Lets run after the RSS 🙂 Good luck to everyone participating….and to me too lol.

AroJoy

Good Luck To All!!
Its Going to be real fun…

Gary

Here is what I'm doing:

Rarst has cool feed

Game start! 🙂

btw Daniel is there some official place to hangout for competiotion? Like to post links with posts relevant to competition and such?

iLoveMacApps

Ohh, this is so fun. I can't wait to start. One quick question, are you going to email the competitors for there short paragraph or do we have to send them in by ourselves, because I am going to forget.

Daniel Scocco

@Ruchir, yeah but shouldn't be a problem.

Better a long page with a live discussing than a boring short one 🙂 .

Ruchir Chawdhry

Yeah but won't the page become too long as the competition progresses?

Daniel Scocco

@Ruchir, how come?

They were disabled, but I thought that letting people comment would make the competition more live.

Ruchir Chawdhry

Hey Daniel, I think it'd be better if you disabled comments on the rankings page…

Ruchir Chawdhry

Awesome! Time to win this thing 😉

TheWeblogZone

I just have one question Dan. When you said "NO PAID AND BLACKHAT PROMOTIONAL METHOD ALLOWED", does it include giveaways. I've been running a little contest in my blog, which started even before I submitted my application to Blogging Idol. You can find the post here.

I hope you can clarify this issue. Thanks. 🙂

Sohail

OKkkkkkkkkk lets hit it 🙂

Meghna

Yeah! I'm included. No probs there. The fun starts now.

I'm pretty sure that my competitors themselves will be there to support my fabulous blog – by voting and subscribing 🙂 Apart from what I'm planning to do…

Best of luck to all others too!

Valeria | TimelessLessons

…been waiting for this!

Can't wait to see how it turns out.

Good luck everybody!

Jani

Great! It's my first competition, and it's kinda strange that I'm so excited about it. I'm very curious how it works out 🙂

Good luck everyone!

Julio Greff

…and let the carnage begin!

Good luck to all bloggers, me included. I'm aiming at least 100 more subscribers. Winning or not (and probably not, with less time dedicated to blogging), experience will count!

Let's work now!

Hank Osborne

Thanks for putting this on. I am looking forward to the fun.

Hank O
Comments are closed.