Blogging Idol 2: Send Your Application Now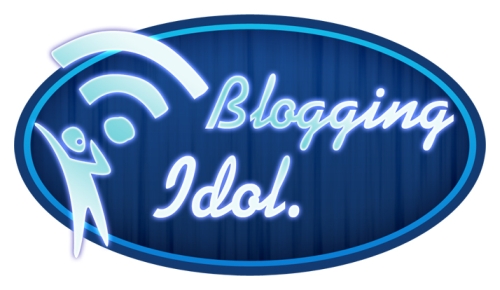 After tweaking the rules a bit and discussing the competition with the readers, we are finally ready to launch Blogging Idol 2.
You can participate with your existing blog or website, and I am sure it will be a good opportunity to improve your blog and to get motivated to increase your RSS subscriber count. On top of that, there are also $4,500 in prizes.
You can send the application from today until the midnight of next Thursday (October 30) via the contact form. That is only 4 days, so read the rules and send yours right now!
The competition will start on November 1st.
Win Over $4500
First of all I would like to thank the sponsors that we have aboard.
This time we will also have prizes for the 3 competitors with more points. The first prize will be the lifetime subscription to Keyword Country and $1,000 in cash. The second prize will be the annual subscription to Trackur and $300 in text links. And the third prize will be the 3-month subscription to the SEO Book Trainning program.
The Rules
1. Any blog or website with 2,000 RSS readers or fewer can participate. One blog per competitor only. (participant blogs must have the Feedburner feed count enabled)
2. The competition runs from November 1st until November 30th. During that period, 7 points will be awarded to the competitors, on the following way:
1 point to the competitor with the highest increase on the number of RSS subscribers
3 points to the competitors (one for each) with the highest number of votes on the open voting session
3 points awarded by a panel of judges
3. The criteria for the voting session and for the judge points will be: the most clever and effective strategy for gaining RSS subscribers and for promoting the blog. Paid and blackhat promotional methods are not allowed.
4. On November 30th, the blogger with more points (it will probably be 3 or 2 points) will be declared the winner and receive the prizes. The second and third places will also receive prizes.
General Information
In the case you are wondering who the 3 judges will be: I am one of them, Ricky from Keyword Country is the second, and Jarrod from Sponsored Reviews is the third one.
Overall the objective is similar to the Blogging Idol one: increasing the number of RSS subscribers using clever and efficient promotion strategies.
The difference is that this time we also have an open voting sessions and a panel of judges, which I think will make the competition more fair.
How so? Even if someone cheats to gain more RSS subscribers than everyone else, he could still lose the competition if he doesn't get a vote from the readers or from the judges. (I will obviously monitor the competitors anyway to make sure they play under the rules).
Secondly, even small bloggers have a good chance now. The voting session and the points awarded by the judges will be related to the blogger using the most clever and efficient strategy for gaining RSS subscribers. The only requirement here is creativity, so small bloggers could easily beat the big guys if they are smart enough. In other words, it does not matter if you started the competition with 7 subscribers and ended with 30. If your strategies were clever, you could still get the votes from the readers and from the judges.
Finally, in the case of a draw in the end (i.e. 3 bloggers end up with 2 points each), the decisive parameter will be the increase in the number of RSS subscribers.
Send your application
You can send your application right now. Just email me via the contact form, and include your name and the URL of your blog.
The deadline for the applications is the midnight of Thursday, October 30th.
Browse all articles on the Blog Projects category
95 Responses to "Blogging Idol 2: Send Your Application Now"
blackzero85

I'm curious for the result. Our blog still have chance, doesn't it? 😀

Jay

Daniel,

I just wanted to verify, we're not allowed to hold contests sponsored by ourselves to gain subscribers, right?

Jay

Jason S

Oopsie… I have missed the bus 🙁

How I wish that the deadline is extended 🙂

Cheers!!
Jason

gengen

oh my i miss the competition too…wahhh can i join anyway? kidding…

Ganesh

Oh my! I totally missed this competition.

Valeria

Just wanted to thank you Daniel again for this competition. It jump-started my blog. I've been procrastinating for months, but in the last four days I've accomplished a lot.

Thank you and good luck everybody…

Mike Huang

How will there be proof for these type of contests? I would say it is way too difficult to even find a winner because ANYONE can fake it. A lot of blogs have A GRIP of subscribers, but the alexa and stats are low. However, the comments and community is very big. It's just too hard to find the truth.

-Mike

Colleen

Hey Daniel,

I have my feedburner installed. It's at the top right and currently says "0." Awesome. I'm a little technologically stupid, so you'll have to forgive me, because I don't really know how this feedburner works. But hopefully, I'm not eligible for the contest!

Thanks,
Colleen

Ajith Edassery

@Daniel,
One question – Do you expect the contestants to send their strategies up front or after one week?

Cheers,
Ajith

Money Making Ideas ~ Suzanne

Daniel ~ I wanted to clear up some confusion on one of the rules …

"Paid and blackhat methods are not allowed" …

does that just refer to pay per click … or NO MONEY SPENT at all … like I believe in the last competition … you could not offer money or prizes that cost money … is this correct? Thanks. Suzanne

Dot Com Dud

Just sent my application, I hope I am not too late!

TheAnand

Oops…it takes about 10 secs for scroll superfast to the comment form! There seems to be some tough competition ahead of me!

AroJoy

115 competitors wow!! its going to be fun and tough competition 🙂

Jay

Hey Daniel,

I sent two e-mails but the first one I wanted you to disregard. I'm just wondering if you received it or not because I would definitely like to enter for the second time. 😀

Let me know, thanks!

Jay

EmmaB

@Daniel, ok thanks!

Daniel Scocco

@Emma, you just need to have the feed count active on Feedburner. The widget is not required.

EmmaB

I have the FeedCount plugin installed not the default feedburner one. Will it still be eligible? Or do I have to put the feedburner chicklet on my website?

dingexx

this was a different contest that I've join..This was an interesting one..looking forward on this..Good luck to all of us guys..:-)

Daniel Scocco

There are over 115 applications and I am still counting…

It will be fun 🙂 .

Money Making Ideas ~ Suzanne

@ meghna ~ OK little miss … BRING IT DON'T SING IT! lol … let's have some fun! *SmiLes* Suzanne

Meghna

@Daniel – I'm IN. Looks like fun!

@Others – Since I've joined and as I'm surely THE winner, why don't you all withdraw? 🙂

TheWeblogZone

Hi Daniel,
I just enabled my Feed Count. You can see it on my blog's Right Sidebar.

Cheers.

Social Media Marketing Blog

please tell me more about this. how can i participate. what is the last date of submission etc..

Daniel Richard

Nice! Now where's that application thingy. Hmm. 🙂

TheWeblogZone

I just sent my application. I hope you include TheWeblogZone for the second season of Blogging Idol. 🙂

Cheers!

Srinivas Tamada

I am in.

Suzie Cheel

Hi Daniel,

Thanks for setting this up and this time I am looking forward to at least doubling my subscribers

John D

This sounds like fun. Looking forward to seeing who wins 🙂 .

Sly from SlyVisions dot Com

Count me in! I'm looking forward to this one. 😛

Andy

Email sent! Count me in!
Comments are closed.