Blogging Idol 2: Send Your Application Now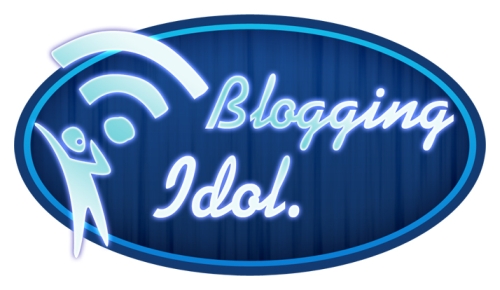 After tweaking the rules a bit and discussing the competition with the readers, we are finally ready to launch Blogging Idol 2.
You can participate with your existing blog or website, and I am sure it will be a good opportunity to improve your blog and to get motivated to increase your RSS subscriber count. On top of that, there are also $4,500 in prizes.
You can send the application from today until the midnight of next Thursday (October 30) via the contact form. That is only 4 days, so read the rules and send yours right now!
The competition will start on November 1st.
Win Over $4500
First of all I would like to thank the sponsors that we have aboard.
This time we will also have prizes for the 3 competitors with more points. The first prize will be the lifetime subscription to Keyword Country and $1,000 in cash. The second prize will be the annual subscription to Trackur and $300 in text links. And the third prize will be the 3-month subscription to the SEO Book Trainning program.
The Rules
1. Any blog or website with 2,000 RSS readers or fewer can participate. One blog per competitor only. (participant blogs must have the Feedburner feed count enabled)
2. The competition runs from November 1st until November 30th. During that period, 7 points will be awarded to the competitors, on the following way:
1 point to the competitor with the highest increase on the number of RSS subscribers
3 points to the competitors (one for each) with the highest number of votes on the open voting session
3 points awarded by a panel of judges
3. The criteria for the voting session and for the judge points will be: the most clever and effective strategy for gaining RSS subscribers and for promoting the blog. Paid and blackhat promotional methods are not allowed.
4. On November 30th, the blogger with more points (it will probably be 3 or 2 points) will be declared the winner and receive the prizes. The second and third places will also receive prizes.
General Information
In the case you are wondering who the 3 judges will be: I am one of them, Ricky from Keyword Country is the second, and Jarrod from Sponsored Reviews is the third one.
Overall the objective is similar to the Blogging Idol one: increasing the number of RSS subscribers using clever and efficient promotion strategies.
The difference is that this time we also have an open voting sessions and a panel of judges, which I think will make the competition more fair.
How so? Even if someone cheats to gain more RSS subscribers than everyone else, he could still lose the competition if he doesn't get a vote from the readers or from the judges. (I will obviously monitor the competitors anyway to make sure they play under the rules).
Secondly, even small bloggers have a good chance now. The voting session and the points awarded by the judges will be related to the blogger using the most clever and efficient strategy for gaining RSS subscribers. The only requirement here is creativity, so small bloggers could easily beat the big guys if they are smart enough. In other words, it does not matter if you started the competition with 7 subscribers and ended with 30. If your strategies were clever, you could still get the votes from the readers and from the judges.
Finally, in the case of a draw in the end (i.e. 3 bloggers end up with 2 points each), the decisive parameter will be the increase in the number of RSS subscribers.
Send your application
You can send your application right now. Just email me via the contact form, and include your name and the URL of your blog.
The deadline for the applications is the midnight of Thursday, October 30th.
Browse all articles on the Blog Projects category
95 Responses to "Blogging Idol 2: Send Your Application Now"
Young

I will send you an email soon and please count me in then, I am now trying to have the Feedburner feed count enabled, as you know that my country does not like feedburner and blocks it.

Jason

Just sent you an email… this should be fun. 🙂

Debi Zylbermann

The 1st blogging idol got me started, but things have slown down recently.
So, I'm definitely going to join this one, and I like the changes you've made in the points system.
May the best blogger win 🙂

sarpras

Very ban, i have only 20 rss subscriber.

David Cheong

This is one of the competition which I wouldn't want my readers to miss out too. The game and the prize, is the best. 🙂

Sohail

Thanks for help Daniel, I directly pasted the codes into side bar and am good to go. Already sent you application through your contact form

Daniel Scocco

@bugjee, because Feedburner is the only one that reports the number of subscribers.

bugjee

sound is really great but i have use only simple rss feed and its add with browser , why need feed burner

Rarst

@Saurav

Fluctuating is perfectly normal for feeds.

@TechZoomIn

That happens when feedburner loses contact with some big service like Google Reader. No report from such service = huge hole in subscriber count. It don't last longer than a single update usually.

TechZoomIn

@Saurav,

I agree 100% with you. My feedcount is around 120, But it is showing 24 today. I was shocked by seeing it 🙂

Daniel,

How can we overcome this one?

Michael

I subscribed to your blog first:)

And I am in.

Saurav

Theres 1 question in my mind. The RSS feed count is fluctuating every day in my case +/- 10. I have feed count of about 41 as of now. Is it something I am doing wrong or its normal. Something about working of feedburner might greatly help.

AroJoy

Dear Daniel,

Thanks for reviewing the competition as Blogging Idol 2, enabling us to participate with the existing blog.

Hope to score well, as you have suggested, by creative efforts to increase our RSS subscribers.

AroJoy
Infoqueenbee

Daniel Scocco

@How to Cope with Pain, most email subscription services just use your RSS feed and email them to people, so those count too.

@Fromtheold, you need to send the application again because I deleted yours.

Daniel Scocco

@Sohail, did you try just to copy the code provided by feedburner and pasting it on your sidebar directly?

Fromtheold

I changed my mind (again). Would it be possible to still count me in?

Ajith Edassery

I am game! The application is on the way and keep the prices ready!!

Cheers,
Ajith

AllTopBlogs.com

Just submitted my application for Blog idol 2. looking forward to learning more with this competition.

Thanks

How to Cope with Pain

Is it just RSS feeds, or does signing up for a feed by email count, too?

Sohail

Ok was about to submit my application but seems i am having some prolem. just wondering if any one can help.

I added a Text widget in my sidebar(so that i can add html code of "feedburner counter" in it to show the number of subscriber) and when i click EDIT on the text widget it just dsapears from sidebar widgets………… 🙁 tried my best o get it worked so that i can display the count what am i doing wrong? any one

Descartes

Sounds like a fun idea, and I definitely have less than 2000 subscribers.

Daniel Scocco

@Aamir, the Feedburner one. I am not sure how I would be able to know how many subscribers the WordPress feed of you guys has.

Daniel Scocco

@Rasrt,

1. If the feeds publish different content, we can count both of them. If they are the same feed tough, only one is full the other is partial, you need to choose one to compete with.

2. Link and ad exchanges are fine. As long as you dont spend money, you can get as clever as you wish.

@Fromtheold.com, I see.

Fromtheold

yes, yes, I know. i am making no sense tonight. 🙂

fromtheold.com

Oops. I apologize, I should of emailed that. The reason why i dont want to go for rss subscribers is because I dont want to focus on one topic and usually people will only join if the blog is focussed 🙂 My blog is about random stuff I find interesting and I do about 50 posts a day, so people wont easily join the rss feed. They will have their emails and rss readers full of my stuff which might get annoying to them.

Aamir

I have one question. Do you count feedburner subscribers grow or self hosted feed (like WP feed) or both of them?

Rarst

Some questions.

1. What about multiply feeds? Like full/partial content? My blog has two feeds – usual and software updates (self managed and published, not syndicated from elsewhere).

2. No paid ads is good. What about ad exchange systems? I know they are not working too well to make big difference, just want to clarify the rules.

Daniel Scocco

@Suzanne, definitely!

Daniel Scocco

@L-Jay, the weekly reports will be optional. That is, each competitor can send his if he wants.

Additionally I will also try to keep a look on the bloggers to report and smart and curies events 🙂 .

@fromtheold.com, increasing the number of RSS readers is usually a consequence of publishing great content and promoting your blog smartly. Not sure how this would destroy your blog goals. Unless your goal is to make your blog a secret to most people 🙂

Money Making Ideas ~ Suzanne

Daniel ~ Do we have permission to use the Blogging Idol logo to blog about this? Thanks. *SmiLes* Suzanne
Comments are closed.