Blogging Idol 2 Is Coming: Looking for Sponsors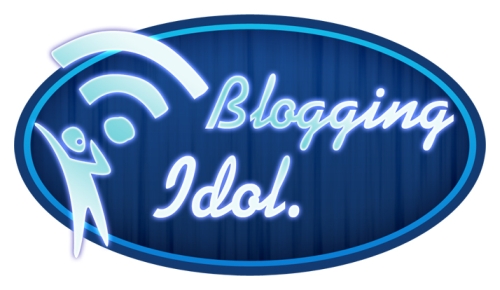 I am pretty happy with the success of the first edition. In fact, I get emails pretty much every week asking when the next edition will take place.
Well guess what, Blogging Idol 2 is around the corner. It will start on November 1st, and it will run for 6 weeks. The objective of the competition will be completely different this time, but hopefully just as exciting both for the participants and for the readers.
I can't give out many details now, but stay tuned. The applications will open on October 15 (two weeks from today), and on that date I will write a post with all the details you need to know.
Sponsors Welcome
This post is just to announce that we are looking for sponsors. Blogging Idol 2 will be organized by Daily Blog Tips and Keyword Country, meaning we will try to make things even bigger.
So why should you sponsor the event? Because it will give your website or product a lot of exposure with bloggers and online entrepreneurs. Here are the numbers from the first event:
Over $3,000 in prizes for the winner
5 sponsors
108 competitors
Over 300 comments on the scoreboard post
50,000 impressions on the scoreboard post alone (that is not counting the weekly reports)
14,000 results in Google for "Blogging Idol"
The sponsors will have their logo (hyperlinked to the website) displayed on the scoreboard post of the Blogging Idol 2. Additionally, they will also receive mentions on the weekly reports.
What kind of prizes we are looking for? Basically two types: cash prizes and services or products of high value ($300 or more). There reason for this limitation is that there will only be one winner on the competition, so we can't accept many small valued prizes (e.g., 30 ebooks or 50 t-shirts).
If you want to offer a prize or contact me to clarify any doubt, you can do that via the contact form.
For everyone else, stay tuned and wait until October 15!
Browse all articles on the Blog Projects category
28 Responses to "Blogging Idol 2 Is Coming: Looking for Sponsors"
Life is Colourful

Where is Romeuy this time? Last time's strong contender.

Ben Moreno

Im going to murder all of you this time. Muahahahha!

Daniel Scocco

@Emir, good point. I will add it to my to-do list.

Thanks for stopping by.

Emir

Just to add privacy policy sample by Jensense for everyone who may need it:

Emir

@Daniel Scocco

Being such a G player you should have your "Privacy policy" page somewhere but I'm having a hard time finding it…

Justin Wright

Looking forward to it. I will be back on the 15th to check out the application process.

DKumar M.

In this situation…. i also like to keep my finger crossed !!

Daniel Scocco

@Sohail, I always play under Google's guidelines, and they don't allow sponsored links to be dofollow.

Sohail

Just need to ask you something If someone decides to sponsor, will the links (in weekly report and main announcement post) will be Dofollow PLUS i am ready to give last touches to blog before going live so looking forward to it 🙂

TechZoomIn

Just missed last time…This time i will try to win 🙂

Daniel Scocco

@Saurabh, nope.

Saurabh

I will participate in this competiton. I am under 18, will that matter?

3POINT8

I want to join in!

SEO Genius

Yeaaaah :D:D:D

Count me in!

Daniel Scocco

@Rarst, yeah.

Rarst

May participate, depending on objective. 🙂 Details on that in two seeks as well?

Jason

Might have to push my launch date ahead for this one 🙂

Gary

Are there going to be any ground rules this time?

ArpitNext

WOW !!!! I m super excited !

Matej

Count me in for this one, my new blog is almost finished, it will be launching this week 🙂

Tom – StandOutBlogger.com

I cant wait for the second blogging Idol! I am ready to focus on growing my blog again!

Nick Stamoulis

Great idea to have it a second time around! Hopefully this can be a frequent thing for you as it obviously gave a lot of exposure to yourself, the sponsors and the winner.

Debby Phillips

Glad to hear that there is a round two. I think I will enter this again, this time I will ramp up my marketing efforts.

SATISH

Hope to have a great competition.
We all learn't a lot from your previous "Blogging idol"..
Now also I am looking forward to have great learning(if not winning).

And I think this time the rules and objective of the competition will be of greater value.

I am excited to participate 🙂

Aravindan

Keeping fingers crossed !!! Waiting for Oct 15…

Writer Dad

I'm super excited. I just missed the last one.

kellex

Awesome! Pretty excited for the second season of this to start. I may even apply to get in on the action! Wish I could sponsor, but I have zero cool tools or free offers to give away.
Comments are closed.