Blogging for Beginners Videos
My friend Yaro Starak is getting ready to open the Blog Mastermind course again, and by doing so he just launched a site with several how-to videos for beginners. The cool thing is that he is not requiring registrations or email list signups in exchange for that. You just need to visit the site and start watching the videos (10 of them available right now).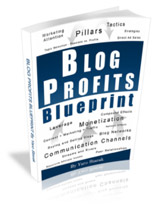 For those of you that are also interested in joining the Blog Mastermind course, it is basically an intensive blog training that will lead you, step by step, from creating and setting up your blog to generating traffic and monetizing it. Yaro makes over $20,000 monthly with his blogs and courses, so he knows what he is talking about. Last year I contributed as a mentor on the course also, writing some advanced lessons.
The course will open its doors for new students by the end of July, but you can already download the free eBook that promotes it: Blog Profit Blueprints.
Browse all articles on the Blogging Basics category
9 Responses to "Blogging for Beginners Videos"
Yaro

I'm a fan of Yaro 🙂

Thanks for posting this Daniel and I hope the videos are of help to people.

Yaro

Anuj Adhiya

A step by step for non "geeks" – and its free? Praise be.
Now we only have the "easy" task of coming up with good content…hah!
Thanks

Uncle G

Yaro Starak is awesome

team ray

not a fan of yaro

Jackie Jackson

The best thing about his videos are that unlike others they really are for BEGINNERS! Nothing is taken for granted.

LachyG

Nice, have just signed up! Cheers 🙂 Any update on Blog idol?

Cheers

Technotip.org

Informative videos there…..I will look into the free ebook first.
Comments are closed.