Whether you are a student, worker or athlete, you probably know the importance of setting goals. Goals help companies and individuals to focus the energy, prioritize activities, measure performance and refine the overall strategy along the way.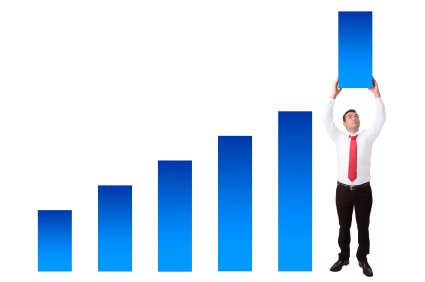 Bloggers are no exception, and that is why I decided to end this year with a group writing project focused on goals.
What do I need to do?
In order to participate you just need to write a post on your blog sharing your blogging goals for 2008 (no limits on the number of goals). Once your post is live leave a comment below with the URL.
Why should I participate?
I am pretty sure that many bloggers will have the goal of improving their blog design in 2008, therefore I contacted my friend Brian Gardner to sponsor this project.
As you probably know Brian recently released a complete family of premium WordPress themes. They come in four styles (News, Magazine, Tech and Sports), and they are perfect for bloggers aiming for a professional look.
The single user license for each revolution theme costs $99, but Brian will be offering one free theme to 3 lucky participants of the project.
Apart from the prize I will also publish a list with all the participants next week, so you should get some traffic as well.
I am not sure what my goals should look like!
Earlier this year I wrote a post titled "Blogging Strategy: Goals" where I covered the process of setting up goals. Basically I stated that goals should be measurable (else you won't be able to tell if you achieved them or not) and realistic (else you won't be motivated to achieve them).
As a blogger here are some factors that you can use to set your goals:
daily unique visitors
daily page views
RSS subscribers
number of weekly posts
average number of comments received per post
Alexa or Compete rank
Technorati rank
monthly revenues
backlinks
search engine ranking positions
popularity on social bookmarking sites (i.e. stories featured on Digg)
popularity on online communities (i.e. MyBlogLog)
Notice that these are only suggestions. You are free to get creative with your goals.
What are the deadlines?
You have until the midnight of next Sunday (December 23) to leave the URL of your post on the comments below.
I will publish the final list of participants and declare the winners on the following Wednesday, December 26.
Good luck to everyone, and I am looking forward to see your blogging goals for 2008!