[Mistakes #8] Five Common Mistakes Bloggers Make When They Want More Readers … and How to Fix Them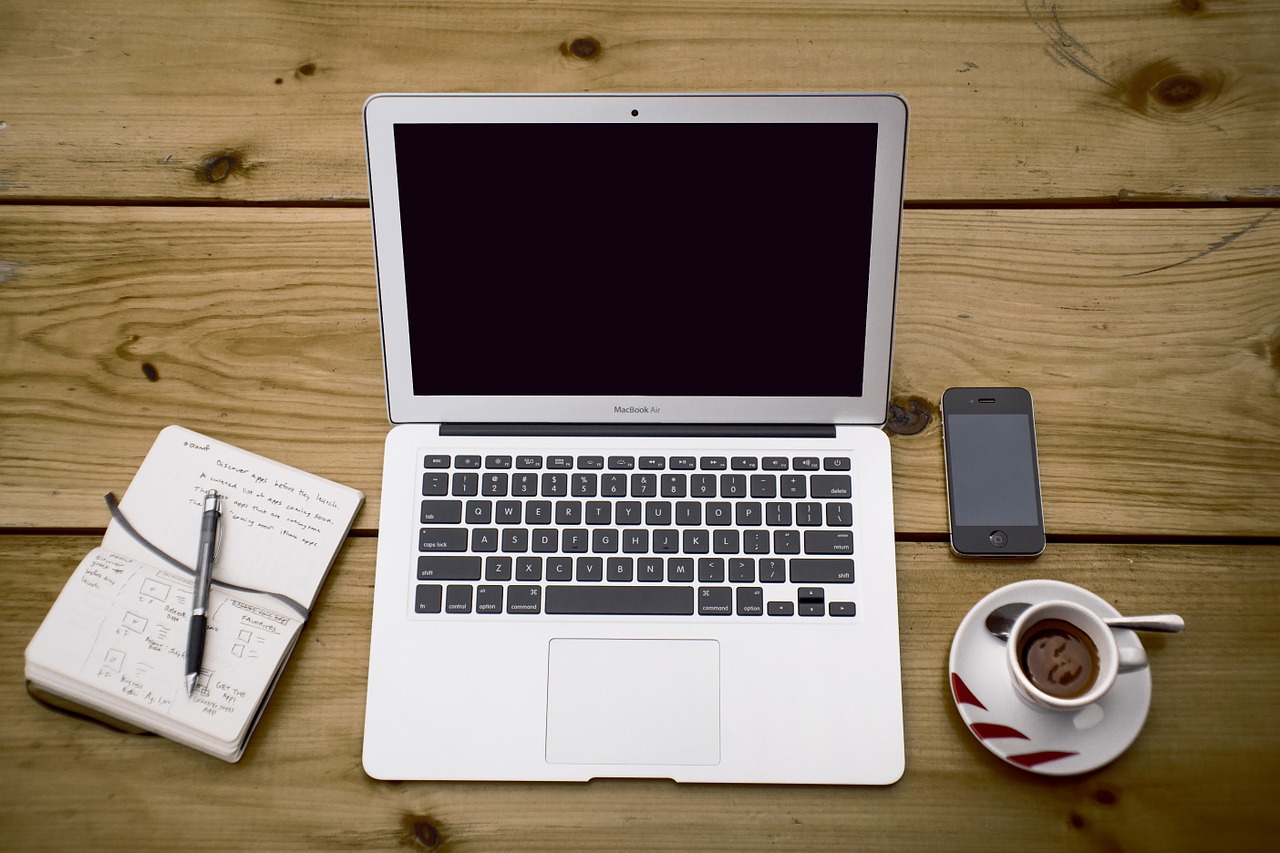 This is the 8th post in our mistakes series.
Do you want more readers?
It's a silly question. Almost every blogger does – whether they have 5 readers, 500 or 5,000.
However, some bloggers end up making big mistakes when they focus on growing their blog larger. These are five of the most common, though you may well have come across others (share your thoughts in the comments below).
Mistake #1: Not Building a Good Blog First
However great your promotional skills are, you're not going to get far if your blog looks really amateur, contains only two posts, or has default text (like the WordPress sample page) still in place.
Imagine coming across a new blog for the first time, perhaps through a search or through social media. If it makes a poor impression on you, there's a good chance you won't be back.
Fix it: Before you start gaining readers, make sure your blog is in good shape. It certainly doesn't need to be perfect – but you should have at least five posts in place, and at least one of those should have been published within the last month.
Mistake #2: Using Shady SEO Tactics
Some bloggers turn straight to SEO (Search Engine Optimisation) when they want new readers. And while being found in search engines is really important, it's not a good idea to take shortcuts.
Dodgy tactics like writing hundreds of low-quality guest posts just for backlinks, participating in link exchanges, or stuffing your posts full of keywords probably won't work, and if they do work in the short term, they'll almost certainly see your site heavily penalised in the next Google update.
Fix it: By all means pay attention to SEO, but use "white hat" tactics that make your blog a better reading experience too. For instance, you could hand-craft descriptions for each post (using a plugin like All in One SEO Pack) and come up with keyword-rich titles that help readers know exactly what your post is about.
Mistake #3: Asking for Links (the Wrong Way)
Some new bloggers create lists of all the top blogs in their niche and promptly email everyone asking for a link.
While this might seem like a good idea at first glance, it's not likely to result in links (large blogs are inundated with requests like these) and it may well annoy the people who you most want to impress.
Fix it: It's OK to ask a blogger to link to you – but pick someone who you already have a good relationship with, and try to target someone who regularly includes links on their blog (either in a weekly roundup or in a blogroll).
Mistake #4: Leaving Loads of Blog Comments
While leaving comments is a great way to get involved in the blogging world and build relationships, it's not a particularly good way to get readers – especially if your comments are all of the "Great post!" variety.
Many bloggers will edit or delete comments which use a keyword rather than your username, too, and some will delete comments that they feel aren't adding to the conversation.
Fix it: Go for quality not quantity in your comments. If you have a good point to add, by all means share it – this may encourage readers to click on your name and check out your blog. Remember that the most important thing is building a relationship with the person who owns the blog you're commenting on.
Mistake #5: Thinking Great Content is Enough
Some bloggers don't bother promoting their blog. They ignore SEO (maybe because they're intimidated by it) and they rarely use social media, or comment on other blogs. In many ways, this is the opposite mistake to the above four.
These bloggers believe that by writing great content, they'll eventually attract readers who'll share their posts across the world. (This is the "if you build it, they will come" school of blogging.)
Fix it: Great content should absolutely be your first focus – but the blogging world is so busy and crowded that you need to market your content too.  Try cutting back your posting schedule so you have more time to promote your posts.
The key thing to remember when building an audience is that while there are no super-quick shortcuts, there are definitely methods which work well and consistently to grow your blog.
If you're struggling to get readers and want to go further, with tactics that work in the long-term as well as having an immediate pay-off, check out our brand new course Get Readers. It's open for registration until Tuesday 28th January.
Browse all articles on the Promotion category
14 Responses to "[Mistakes #8] Five Common Mistakes Bloggers Make When They Want More Readers … and How to Fix Them"
Karl Craig-West

Alright alright, I'm definitely guilty of No. 5. I know I definitely don't promote by blog nearly enough.

Thanks for some great reminders.
Karl

Vaibhav

Hey,

Regarding to the fifth point, I strongly agree. I have couple of blogs with great content but none of them was performing well until I started to promote them.

GIRI Patel

Hi, thanks for the info.. my posting schedule is every 2 post a week but not not giving much time for other issue like you have mentioned so it will help me…

Android Baba

Thanks Ali,
When I first start my blog and then I was trying to get more reader but Then I have not enough good articles in my blog. when I realize that I started writing good content for more readers in my blog .So I am agree to your "Mistake #5: Thinking Great Content is Enough".Because without any good content someone never expect more readers ,visitor ETC.

Again Thanks Ali
And appreciate your effort .

Nathan Brook

Such a nice article, especially for newbie's. I am really inspired from this post. I have now realized that I need to be trying more of these things and make my Blog posts more interesting and interactive.

Marcus Taylor

Agree, i've found that it's a combination of consistency, quality, endurance, and competitive knowledge that works – and even then it can take a good year or so before you hit hocky stick growth.

Tanveer

Hi,
Points mentioned above are of great use. I thought asking for links was OK. Though I haven't indulged in such kind of link building exercise, I will sure avoid such techniques in future as well.

Karamvir Dahiya

Such a great words, Especially for newbies in blogging world. I am really inspire from this post. And mistake 4 is the big mistake made by me also but i will try to recover from this…..Thanks again for this great post

Janmejai

I have never done any one of these,except the 4th one but still no one can consider it as spamming or waste…..It's the best method to build authority,just everyone should remember that they aren't spamming.

maxwell ivey

Hello; I honestly expected a different list. I wouldn't have expected getting the name wrong to be at the top of the list. I did a couple of guest posts when i was starting out. I think i may have chosen poorly because I got approved but didn't receive a lot of traffic. I decided that my time would be better used building up the site and my email mailing list. I also concentrated on getting more amusement equipment to list on the site. I have to posts coming up shortly. Its kind of a funny thing. thanks to consistent blog commenting and sharing of posts two blog owners are working on posts about me and or with me that will be posted as guest posts. being a blind blogger this was an especially generous thing for them to be doing. I don't want to spoil their surprise, but i will say one is about my weight loss and the other will b at least partly an interview. so, like a lot of people have said if you are active in the community opportunities will come to you. thanks for the post and take care, max

Zahid Hasan

Your article are so functional on entertainment, really worth to read after a day of hard work .Maybe you will became a talent script editor….

Bhavesh

Hey ALi, Thanks for the post. It's really nice and makes a lot sense. Appreciate your effort behind this post. 🙂

Raspal Seni

I was guilty of #2, when I initially started blogging. What I did was to have hundreds of (related) keywords in All In One SEO, for each post – thought and typed them manually.

Only later I learnt, this wasn't a good idea. I don't use AIO now. Using the one from Yoast, but been lazy to use that too, now. Read below.

I'm also partly guilty of using #5. I certainly promote my blog posts, but became lazy and completely stopped adding anything to the SEO plugin when writing/editing posts. This is because it takes quite a good amount of time and I am in a hurry to get my post published. Will have to be more careful now on, and give some time to the SEO part too.

Aleksejs Ivanovs

Awesome tips, Ali!

Loving the series, and great job on educating people 🙂
Comments are closed.