What's the Best Way to Grow Your Blog?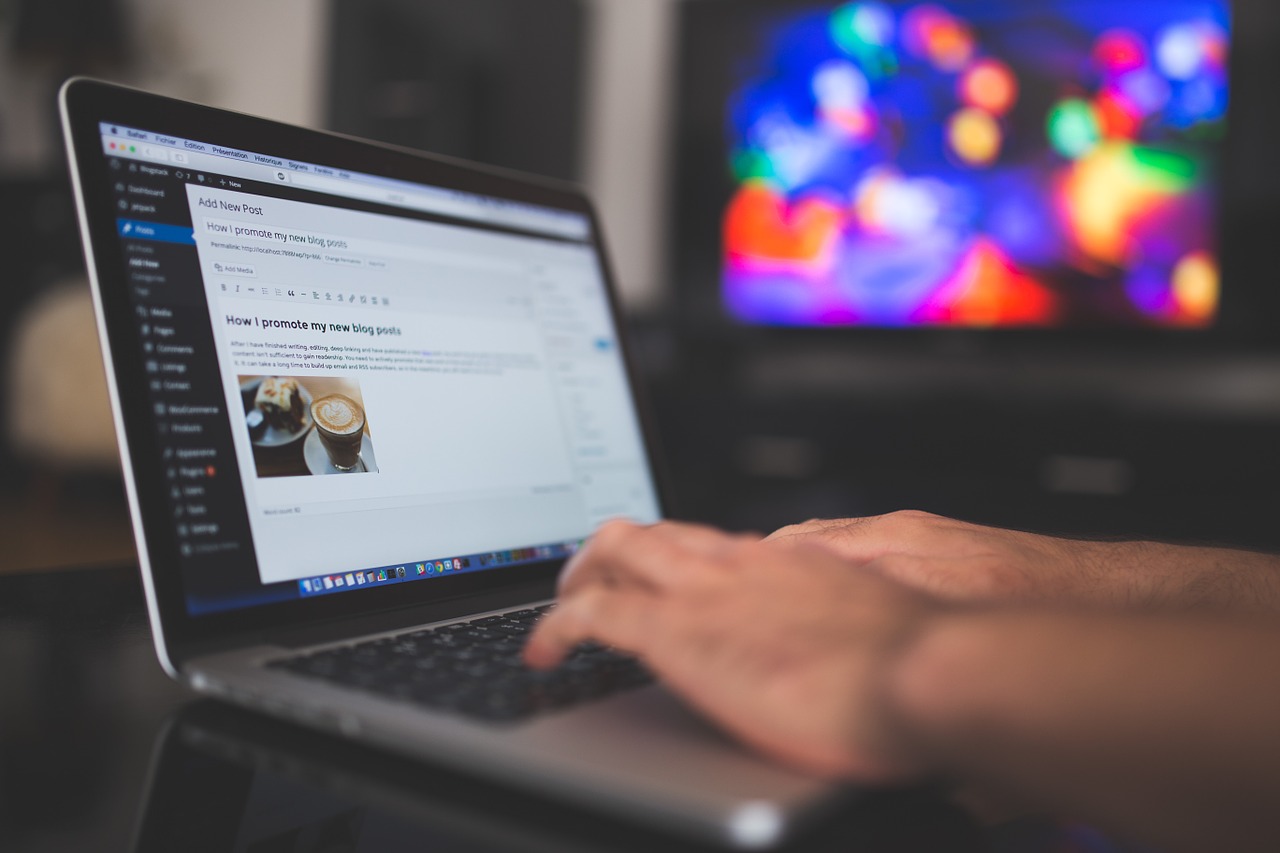 Wouldn't it be great if there was one super-fast guaranteed way to grow any blog quickly?
Well, let me break it to you: there's not!
(And you shouldn't believe anyone who tells you there is.)
However, there are plenty of tried and tested ways to get more traffic — targeted traffic rather than uninterested passers-by — to your blog.
I'm going to run through some of the most popular here, and explain what situations each method is best for. After that, I'll explain what I'd focus on if I could only pick one of these methods.
They are:
Comments and forums (I've lumped these together because they have a lot in common as techniques)
Guest posts
Social media
SEO (search engine optimisation)
Warning: ALL of these techniques assume that you've got a good blog full of useful content. If your blog looks amateur or your posts are poor-quality, it's a waste of time trying to get more traffic. Make sure your blog is in good shape first.
Comments and Forums are Great When You're Starting Out
If you're in the early stages of your blog (the first month or two, say), then the best method you can use to grow is to leave great comments on other people's blogs and/or to post in relevant forums.
While neither of these methods are likely to bring you more than a few visitors at a time, they can definitely help you get from, say, 0 to 100 subscribers. They're very straightforward, accessible methods: it only takes a few minutes to leave a comment, and you don't need any special know-how.
Guest Posts are Great for a Burst of Traffic, plus New Subscribers
Guest posting – writing for someone else's blog — is a brilliant way to get your writing in front of readers who are already interested in your topic. My experience with guest posts is that they normally bring in quite a bit of traffic when they go live, and that quite a few of these new visitors will go on to become subscribers.
You certainly don't need to have a large or long-running blog in order to guest post: what matters is how well you can write. You'll probably find, though, that it takes at least a month or two of blogging to get the hang of creating really good blog posts.
Social Media is Great for Consistent Traffic and Staying Connected
One of my best sources of traffic for my blog Aliventures is Twitter (you can find me as @aliventures there). That's partly because I've got a fairly good following, but also because my posts get retweeted by other people. Also, some readers prefer to keep up with my posts through Twitter or my Facebook page, rather than subscribing to my blog.
The slight drawback with using social media to promote your blog is that it does take time to build up a following. (I definitely don't recommend using any service that allows you to buy followers.) While it's certainly still worth using Twitter and Facebook, if you only have 10 or so followers, you're obviously not likely to get much traffic as a result.
SEO is Great for Getting Found by New Readers
SEO (search engine optimisation) means doing what you can to help your site rank well in Google and other search engines. Obviously search engine traffic is important — for some sites, it makes up almost all their traffic, though for others, they get most of their traffic through guest posts and social media.
However, with SEO, you're always at the mercy of the search engines, and if they change their algorithms, your site might suddenly plummet in the rankings. While it's definitely worth getting to grips with the basics of SEO, I wouldn't recommend it as your only method of growing your blog.
So … what's my verdict?
If I could only pick one method to use, I'd go with guest posting. It definitely takes time and energy, but it's a much faster way to build traction than with individual comments — and you get much faster results than with social media. It's also more in your control than SEO, and the link you get in your bio will help boost your SEO anyway.
What do you think? Would you pick a different method as your top one? Do you recommend something that I've left out entirely? Drop a comment below…
Browse all articles on the Promotion category
11 Responses to "What's the Best Way to Grow Your Blog?"
Shawn Gossman

Forums are a great way to promote your blog. However, its tricky nowadays because we forum owners (i'm a big time forum owner haha) are firm about anti-spam policies. But there is a loophole, its simply actually becoming an active member of the forum. Being an active member requires times and dedication, sure! However the extended benefits are well worth it… You focus on developing a reputation on the forum first… Join, introduce yourself, start jumping into topics and posting while also trying to add something useful to the discussion or ask tough questions that people like to answer. When you start to become a regular and you will know when you are known on the forum, then slide your blog link on your signature and I bet you other members will start clicking onto it. Forums are great for blog promotion but they are even better for developing your authority and gaining faithful friends that will in turn read your blog.

Ryo Wibowo

Sometimes re-use and recycle my blog posts…… To keep content fresh, update and republish outdated blog posts. And also change the title, but keep the keywords and keep the URL the same.

Vidushi

I think Guest Posting is the best option. As one thing is for sure that you will get do follow link. I other techniques like commenting chances of no-follow link is more. One of my friends website was sold at a very high price, just because it had many do follow link and that too mainly through guest posting. This surely help to increase the blog traffic. 🙂

Aeromick

Hi Ali, I also would pick guest blogging. I'm currently getting involved with guest blogging. The only downside is that, it does take some time to write great guest posts that blog owners will want to publish. But it's definitely worth it as it's one of the fastest ways to grow your reader base.

DK

Hey, some pretty basic tips. The problem with most of us is that we head over to find amazingly astonishing innovations 🙂 .. (was that a little too much.. lol).. whereas success lies in doing the basics right. All the 3 points you have mentioned are pretty basics. I know a lot of bloggers who built their blogs just by guest posting. While SEO can be a pain, social media is another very simple platform to share content.
I have found a lot of goodness in actively interacting on forums as well.
Having said all of that, the bottomline is "Stick to the Basics"..

scott masse

One way I have found to build my blog audience is to volunteer to be the case study on a few mastermind forums on facebook.

Newby's to the internet marketing game seem to like to follow someones progress and successes/failures.

I also publish my phone number on my blog in the footer……people do reach out from time to time and it builds trust

Alwina

Thanks for sharing this! I still in the works of getting my blog up. I believe I have a pretty good niche to start from and I feel like guest posting is probably a great way for a newbie like me to get started. I may reach out to a few of the blogs I follow and go from there. Thank you!

Gary Starkman

It really does take a long time to become a great blog writer. Thanks for sharing.

Ron. N. Sullivan

I agree Ali, guest posts are probably the best way to bring your blog some visitors. I've got a couple in the works now and will submit soon.

I've also printed up a number of business cards with my website URL on them, a blurb about what my site is about, my name, email and other relevant particulars.

The cards are passed out here, there and everywhere during the day whenever a situation warrants it. It's a small splash in a big pond, but every little bit helps.

Thanks for the post, Ali,
Ron

Daniel Lim

Guest Blogging is effective but sometimes Blogger is lazy to do that

Jane

I'd vote for guest blogging too! I've had huge success with it. It surely takes a lot of time, energy and dedication.

And, all the tips mentioned above need to be implemented with consistency. Leaving 10 comments a day and going silent for a month won't cut it.

Similarly, writing a guest blog post and then doing nothing for a couple of months won't give the results.

With blogging consistency is universal. Whatever you choose to do, do it consistently 🙂

Thanks for the nice tips.
Comments are closed.