Best Firefox Add-ons: Google Assistant
Despite Google having improved its search technology a lot over the past few years, sometimes you`ll still get non relevant results in the first page, right?
If you search for dolphins, for example, half of the results will probably be about the Miami Dolphis, a football team, while the other half will be about real dolphins, the animal. How do you solve this problem?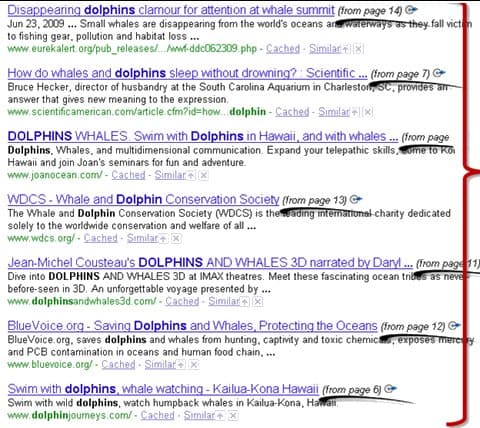 There is a Firefox add-on that might help, called Google Assistant. It basically waits for you to click on one of the results, and after that it will re-rank the whole thing trying to bring results that are relevant to what you are looking for. It will search up to the 100th page looking for these.
I am still testing this add-on, but so far it looks interesting. It also works with Google, Yahoo and Bing.
Browse all articles on the Software category
13 Responses to "Best Firefox Add-ons: Google Assistant"
Virtual Avatar

Is this an add-on for firefox only? Does Google chrome have it?

Rahul @ MazaKaro

i will absolutely give it a try now ,aa i have never read about this add-on before, !!

Adam Snyder

I have never head of Google Assistant before but it sounds like a great plug-in.

jason

I agree. Never heard of it, but it does sound like a great tool and seems to be very helpful!

Rahul @ MazaKaro

that would be helpful !!! thank You

Lee

this is not exactly the same thing, but Google will influence your search results if you're logged into your Google account while searching. So, if you've been searching for dolphin related stuff (the aquatic mammals, that is), then over time, Google would deliver more of that than the football team to your results. I'll try the plugin, though. I'm wondering if anything similar exists for Chrome. Thanks!

Farouk

i wont wonder if google implemented this feature soon
thanks Daniel 🙂

Jane@Find All Answers

Never heard of this addon before. I am going to check this out now!

Winning Ideas

Thats Cool.

I think Google may consider this research in their next development release 🙂

Himanshu Chanda

This time you have dug up a cool one. Never heard about this plugin. For the searcher it would be a great boon and heck of a pain for people who have invested time in SEO to come on the first page 🙁

But end of the day it makes the web all more relevant!

Web Marketing Tips

Just check Daniel's earlier post and you will find some great add ons.

You can easily save your huge time through that.

Steve

That's a pretty impressive plugin, I haven't tried it but if it works like described, that would be helpful.

Web Marketing Tips

Yes this one is looking very promising …

Infact Google should include such kind of option in their search engine by default.
Comments are closed.