Behind The Scenes: Check Out The Desktop of 30 Bloggers
Posts that have several pictures and links sure take a heck of a time to get composed. I just spent the last two hours on this one…
The result was pretty good though. Last week I asked for the DBT readers to share their desktop, and 30 of you stepped forward (if I missed anyone just let me know). You will find all the desktops below. You can click on most of them to see the image in full size.
My favorite ones are the number two, number four (got love Eric Cartman), and number 20. Check out number 27 as well, that one is granted to boost your productivity.
1. http://litemind.com/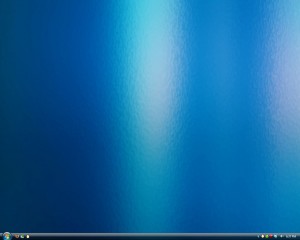 2. http://www.webmaster-source.com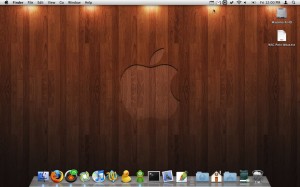 3. http://www.paintbits.com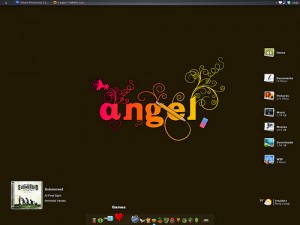 4. http://melvinblog.com
5. http://www.keithdsouza.com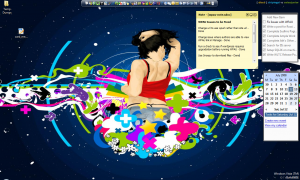 6. Dan Craciun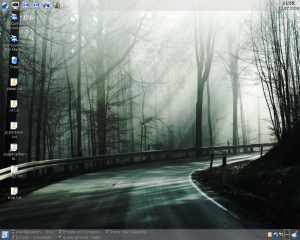 7. http://www.se7enize.com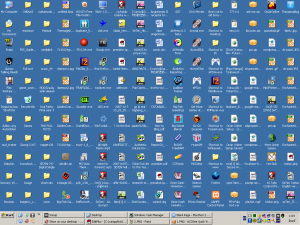 8. http://jdorganizer.blogspot.com/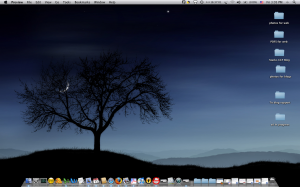 9. http://www.mintblogger.com/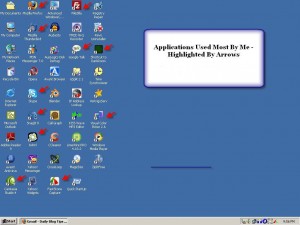 10. http://www.imbloggingthat.com/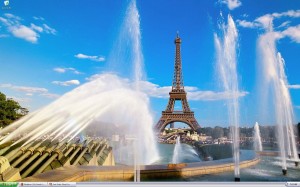 11. http://Zangoole.com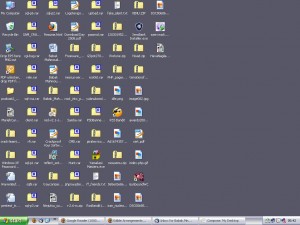 12. http://middlezonemusings.com/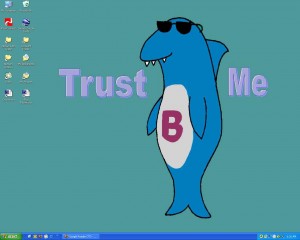 13. http://www.wpthemedesigner.com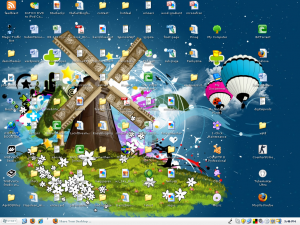 14. http://www.chaplainandrews.com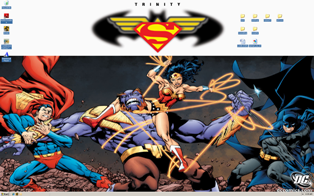 15. http://pixl.utopiaplanitia.org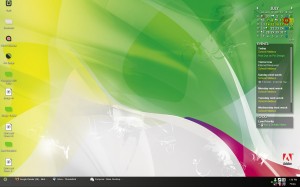 16. http://mtherald.com/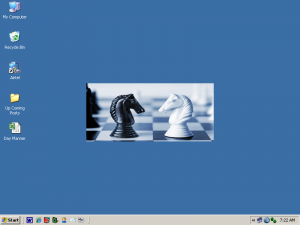 17. http://www.rajaietalks.com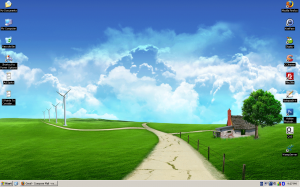 18. http://www.retrogarden.co.uk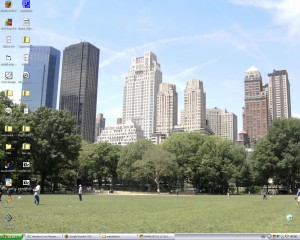 19. http://www.kbkmarketing.com/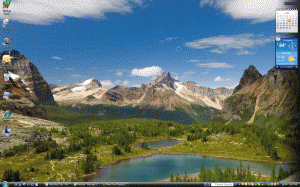 20. http://www.deep-divers.com/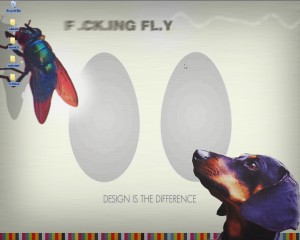 21. http://1001gatos.org/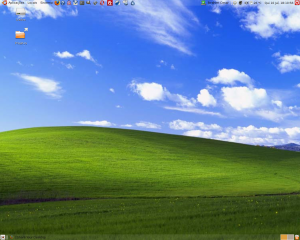 22. http://rickmahn.com/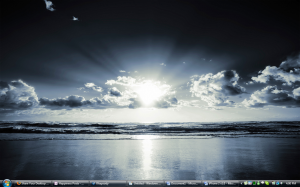 23. http://distilledrose.blogspot.com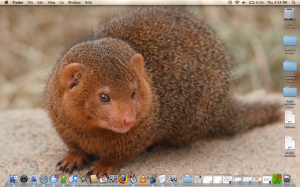 24. http://technotip.org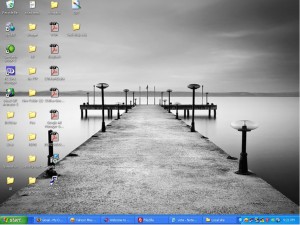 25. http://www.webrampage.com/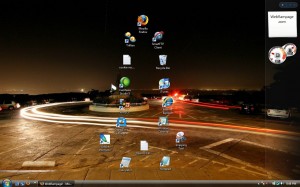 26. http://www.stephanhagedorn.de/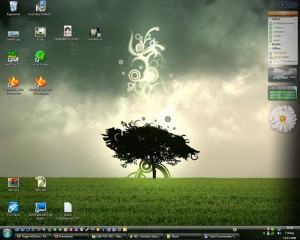 27. http://www.sciencebase.com/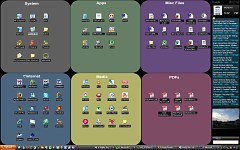 28. http://www.rugbydump.com/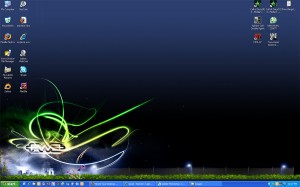 29 http://www.thepinkc.net/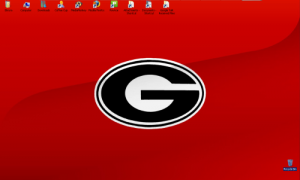 30. http://umarsiddiqi.com/blog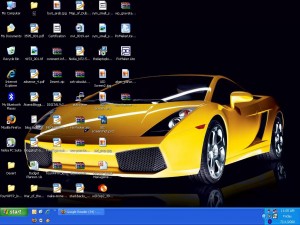 Browse all articles on the Blogosphere category
28 Responses to "Behind The Scenes: Check Out The Desktop of 30 Bloggers"
Samir@Cool SEO Tips

Wow! Some of the wallpapers are really cool. I don't really like cartoons though 😛
Windows Aero was kind of a divine touch to the PC interface 🙂

kabin

wow! its amazing.

Make Money Blog

Very cool backgrounds. I am using the very plain, very simple Vista background. Since my Firefox is always open, I never actually see the background so I don't see much of a reason to change it. Maybe I will one day, but I only ever see the Firefox anyways. 😛

Grant

Sorry, number 28.

Grant

Thanks Daniel. You're clearly a rugby fan – note the spelling of the image 😉

If I'd known mine would go up I would have sent in the wallpaper of one of my sites funny t-shirts. Next time. cheers

David Bradley

Daniel, sorry wasn't meant as an insult, but point taken linklurv much appreciated 😉 (Couldn't link the actual graphic to my sciencetext item could you?

db

Daniel Scocco

@David Bradley, this was not a linkbait, more like sharing the linklove with the readers.

Rajaie AlKorani

Those are some really nice icon arrangements, now to steal them!

David Bradley

Ooh, nice linkbait! I explained the rationale behind my desktop (#27) on Sciencetext.com in an item on how to boost your productivity with a new desktop wallpaper. Feel free to comment and leave a link to this Top 30

Supermance

my fave is #6, so clean :), where's yours daniel ???

Medical Transcription Blog

Thanx for including mine, #16.

greven

Thanks for including mine (#4).

That wallpaper (Angel) was a gift for my Girlfriend that I've made. 🙂

That is Windows XP.

Rick Vaughn

Lots of Vista in there seems like alot of hypocrites.

redwall_hp

Thanks for including mine (#2), and so close to the top too. 😀

I LOL'ed at #7. That's a lot of icons. Is it hard to find the icon your looking for when you want to launch a program?

I prefer to keep my desktop nice and clean, as you can tell from my screencap. I keep my most-used apps permanently in my Dock though, as well as Stacks for my Applications folder, Home directory, and Downloads folder.

Rajeev Edmonds

#9 [Mintblogger]

Thanks Daniel for including my desktop. My favorite among them is #2 from webmaster-source. Really cool.

Patrick

Thanks for telling me where #2 was. I love that desktop. It's super clean and polished looking without looking like the cheesy wood backgrounds I have seen in the past. I feel like my computer is in a nice home library. I sometimes like scenic outdoor or space scenes but in reality something like the wood theme makes a lot more sense for a computer screen that is up close in your field of vision.

Richard X. Thripp

Nice sampling of desktops. I like Dan Craciun's background photo a lot. Look at that clutter on the one from se7enize though! I could never find anything with that. I try to keep icons off the desktop, because it's easy to lose arrangement in Windows and it helps me to focus.

Melvin

Hehe Man, thanks for the upload and exposure…

ReddH

My desktop (#23) requires a little explanation:

A good friend of mine tends to say the word "Mongoose" a lot to me, without provocation I might add. Eventually I found a picture online of a Dwarf Mongoose and sent it to him… it happens to me a red head just like me. Now we randomly send the picture around to lighten the mood of a conversation, so I made it my desktop to make me smile.

Dave

I am surprised with all the all the Vista Screen shots . I thought everyone hated Vista.

SEO Genius

haha some really good ones there 😀

G

Who doesn't love #7?! Haha 😀

Represent our desktops!

Camillo Miller

Nice!

But jeez… two hours?

Not too be too fanboystic but:

Bulk resize/rename the pics in automator: 5 minutes

RapidoWrite to quickly align the post,

And half an hour of wordpress charge and insert image 🙂

😉

roger  

@patrick some amazing apple wallpapers here including that one!

David Hobson

Some nice looking desktops but i like mine better.

Patrick

I'd like to get #2 for my own desktop. How can I get it without the author's dock, icons, etc?

LiviuX

1st one is perfect for mee too. Without the messenger.

th13rteen

Hey Daniel thanks for adding my desktop in there. Its #25 guys.

Disclosure: That's not actually the way I keep my desktop. I just arranged the icons like that. I just did that to make some people laugh. lol

Btw, did you guys get the joke in my icon arrangement? lol
Comments are closed.