Are Your Personal Attributes Good Enough for Blogging?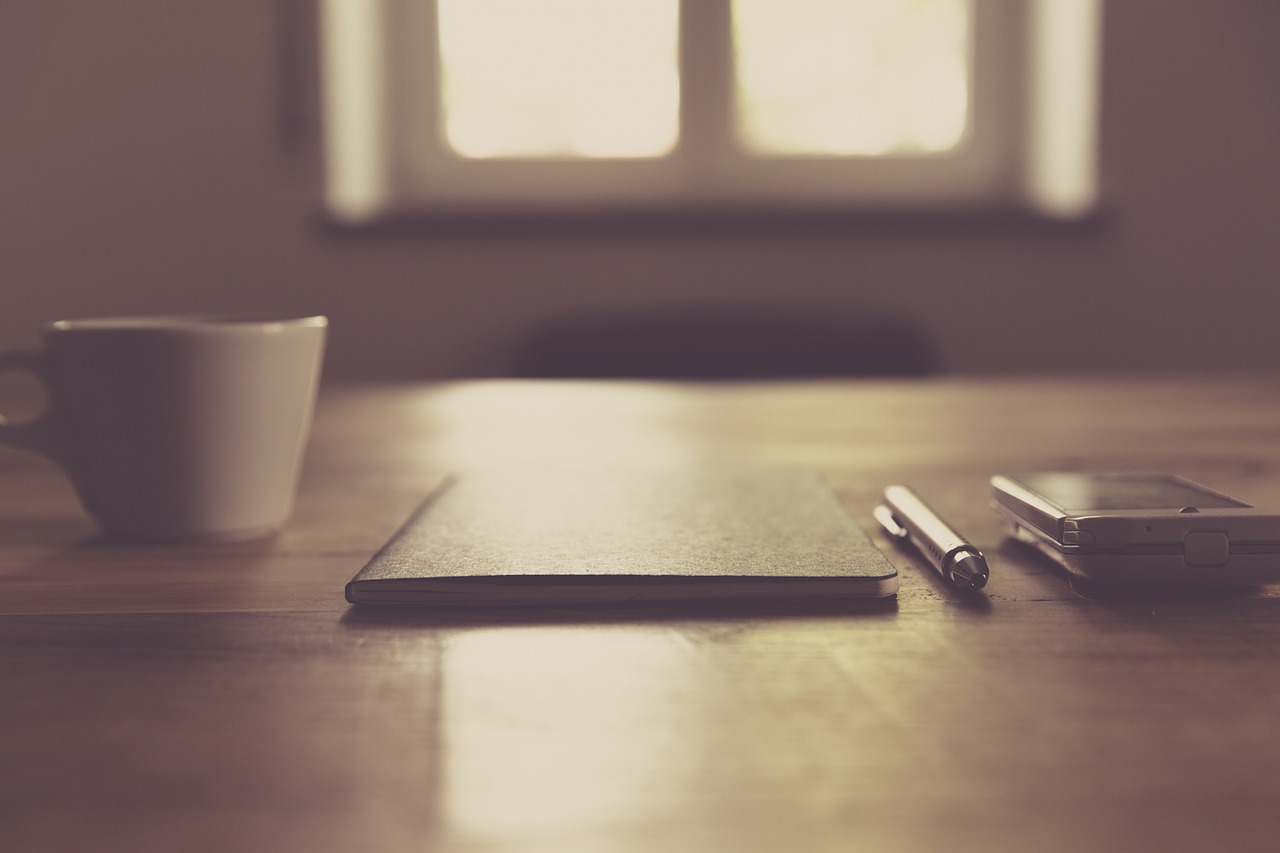 This is a guest post by Ali Papila. If you want to guest post on this blog, check out the guidelines here.
Many people start blogging by assuming that if they follow the methods of successful bloggers, they will also become successful. Unfortunately, it is not that easy. You also need some personal attributes if your blog is to become popular inside your niche.
Here are the questions you should be asking yourself:
Are you a confident person?
A confident person is not shy to approach and communicate with other people. They believe in themselves strongly. Although they can look around for role models, they also believe they can achieve those same results.
Do you let things bother you?
If someone tells you that your blog sucks, what would your reaction be? Would you get annoyed and discouraged, or would you rather grow a tick skin and try to understand what could have caused such criticism?
Can you finish what you started?
There are many abandoned blogs over the Internet. These are blogs mainly started by people who can't handle the hard work. So, can you finish what you have started? If your objective is to create 100 blog posts in 2 months, would you be satisfied with 80 blog posts?
Do you give up easily?
If you can't solve a problem, would you just sit down and feel sorry for yourself? Or would you try different methods until you find the solution?
How disciplined are you?
Can you finish a collection of tasks in a certain period of time? Or when you get bored, you would leave them for the next day? Are you organized? Are you able to follow through a plan?
Finally, do you really want to blog?
Blogging is a very demanding process. Many people jump into it and fail miserably. If you are only blogging because you saw or heard that someone is making money with it, then the failure is imminent.
Ali Papila is blogging regularly at InternetHow Blog about topics related to blogging, self improvement, and SEO. You can get free updates of his blog by subscribing to his RSS feed.
Browse all articles on the Blogging Basics category
26 Responses to "Are Your Personal Attributes Good Enough for Blogging?"
Web Host Right

This is why its crazy to see people mentioning on forums that they have 20, 30 or 40 blogs, i know, i know, they will most likely be auto-blogs.

I see so many people get fed up too quickly with their blog(s) because they had unrealistic expectations.

Boerne Search

"How disciplined are you?" This is the one that got me at first. It took awhile for me to get going and I quess you could say I had to teach myself to be disciplined. But I feel it is one of the most important of all. Don't get me wrong you really need to do all of them. This is just the one that stuck out the most for me. Great article.

Kane

BloggerDaily

I think I have all the personal attributes listed above. However sometimes it comes to different situation where it really challenges me. So the best thing is to learn a lot from successful bloggers.

Btw, this is a nice tips! Thanks!

Kurt Avish

Interesting article. And adding to it i have another big problem..I am never satisfy 🙂 So I can never let any project incomplete even if it means not to sleep and when its over…i need something else.. Thats why I am a hard addict to coffee too maybe lol.

Liane YoungBlogger

Yes, in the end, it's all about self-assessment. What you think you can do and what you can really do 😀

Vivian

I'd love to grow a tick skin! That would be neat–I've never had a carapace before. Would I be able to burrow into the hides of German Shepherds? LOL.

Hubtonomy

Discipline, it helps if you get into a routine and when it becomes second nature you know you have got it cracked.

George Serradinho

Thanks for the tips. You need to be able to stick it in there if times get tough and pull through. In the beginning, I started for fun, but now I love it and feel it relaxes me.

James

Hi Daniel, absolutely agree with this post! I guess i'm one of the blogger that's trying to fulfill all of those 6 questions but at the same time working hard to follow the successful bloggers method like i post on my blog yesterday Blog Success Tips: Follow the Blog Masters. And i would say to all new bloggers, don't be bothered by this post. There's nothing wrong to follow anything that's good. If the question is easy or not, there's nothing easy in this world guys..goodluck!

Nick

Hi Daniel;

You're right on! It's a matter of having the right Success Mindset.

Unfortunately, most all internet marketers, even the most so-called gurus, are in it for the quick dollar.

In all things in life, the first step is self actualization. Develop a positve sink-the-ship attitude and you will succeed.

Thanks for telling it like it is,
Nick

rob, BtG

all great charateristics, well said. and, do you have a topic / niche / area of expertise that you want to excel in? you need to enjoy your area or you will never stay with it no matter how disciplined you are.

and, do you have the time to blog? if you're schedule is already too full, you won't be able to stick with it, no matter how good your intentions are.

good luck to all new bloggers !!!

Laura

I think believing in what you right is a huge factor in blogging successfully. There are some people who will argue or take what you say out of context. Don't be bothered by them. Focus on what you love and helping your readers and it will work out.

Grace

These are great points. I also believe that whatever you don't have, if you try hard enough, you'll get it. For example, if you're shy and you don't have confidence, just pushing yourself out of your comfort zone will do– you'll get used to the attention eventually.
Thanks for sharing! 🙂

Adeel Imran

These are really nice advices Sir

Joshua Elliot

That were great advice, those were the basis of becoming successful in anything you want to be.

timinganddelivery.com

Spelling and grammar aside (I think I read the sanitized version), the thick skin and committment points are valid amongst all others.

Yoda said it well, I think: Do or do not, there is no try.

Daniel Scocco

@Carey, there was a lot to be fixed indeed Carey.

I just re-edit the post.

Won't happen again.

Daniel Scocco

@Carey, sometimes I forget to proofread guest posts, assuming the guest blogger would do it 🙂 .

Fixing those now, thanks for the heads up.

Carey

Although I 'heart' this insightful article, I have to say (sorry Daniel I have to say this, love you) it could do with basic editing.

This doesn't mean I never make these mistakes.

Heart instead of heard, these attribute instead of these attributes, etc. Adding a few 'a's will not hurt in a few sentences too.

Steve

Tough questions. I can see many that want the money from blogging but really don't like to blog all too much. Especially if you get busy and struggling finding topics to write about.

Judith

If you think about it these are attributes necessary to succeed online whether it be Blogging, eCom or otherwise. Apply all these points to your online business and your chances of success will increase exponentially!

Good job, Ali!

Sudeep

Hello
This is gr8 article for sure . Yes I do have three blogs over a period of 4 yrs .. and yes it sucks in the beginning .. but with this current one I am happy that my confidence has increased , I can take postive criticism too and also write well too.
Thanks for this gr8 tips .

Tom Bradshaw

So true, it does take alot of determination and disciplined, and don't take negative comments to heart, criticism is part of the job – most people are appreciative though.

jennine

hmm… i think if you have a few of these attributes, the others will come. for instance, confidence. when i started, i really didn't have that, but i had discipline and perseverance, and that really helped build confidence.

Harson

Those are simple questions but really challenging as they dig-deeper into one's own goal in blogging. thanks for reminding us through this article.

Chester

Great thoughts here. Those questions are really helpful for people starting their own blogs.
Comments are closed.