Are You Blogging To Me?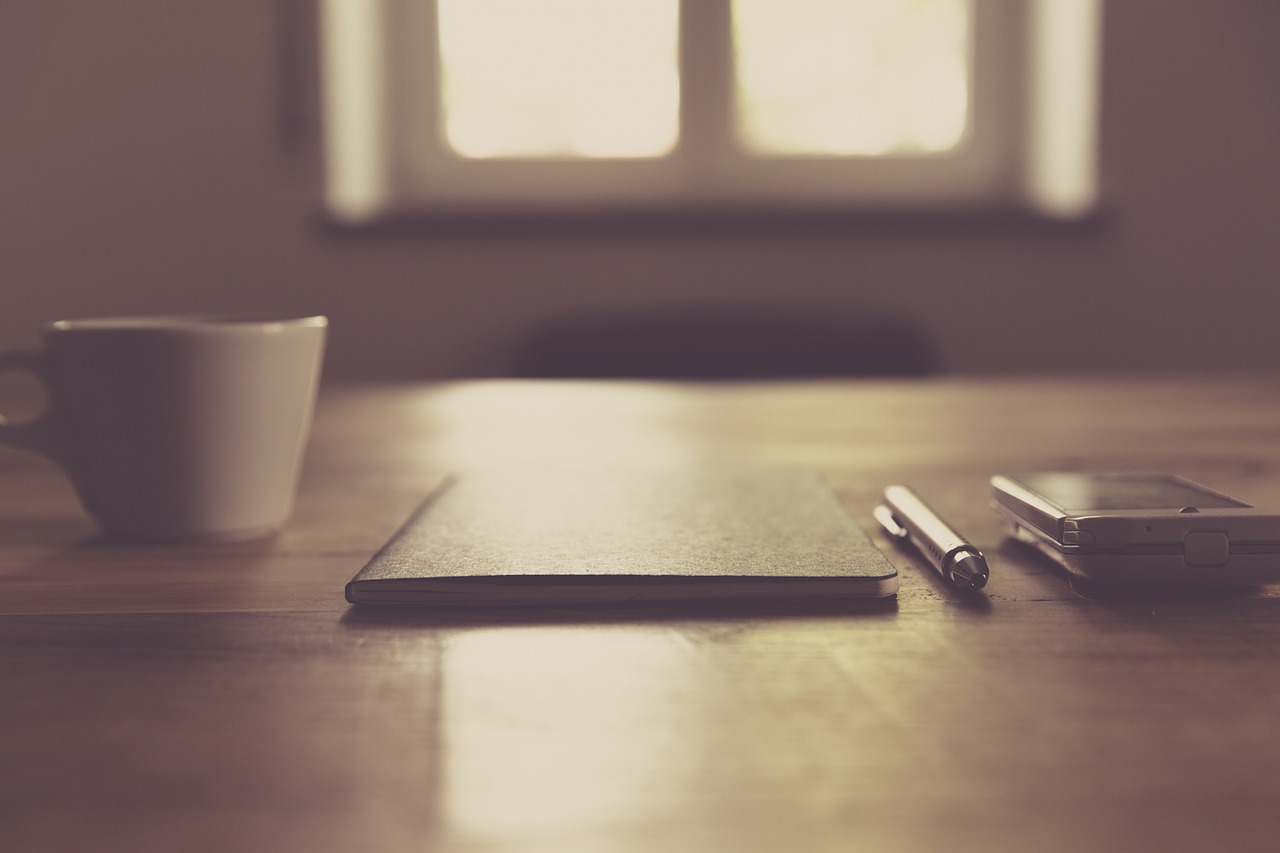 This is a guest post by Igor Kheifets. If you want to guest post on this blog, check out the guidelines here.
One of the most common mistakes I see aspiring bloggers make is never thinking about who they are blogging to. Usually, a person just creates a blog about something he is passionate about and starts posting. But whether you're blogging for fun or to make money (or both) — it is essential to think about who you are blogging to.
Your blog's authority is mostly measured by your subscriber count. The key to getting subscribers is to actually LISTEN to your audience. Just like any marketing campaign — blogging is based on the needs and wants of the consumer. Unless you are going to give your readers what they want — they won't be back to read your blog tomorrow.
Beta software is a first class example of provider-consumer communication. Beta simply means that the version of the software isn't final and that you can submit a ticket/suggestion on how to improve it. Beta testers are literally asking people to say what's wrong with their product so they can fix it.
Just take WordPress as an example. The latest update was the version 2.8.4 and there are more to come. WordPress is being updated each month and there is a strong marketing foundation behind it. WordPress developer team carefully studies the feedback received from bloggers and keeps improving in order to keep WordPress the best blogging platform ever.
By now I believe you get the point, so with no more beating around the bush, I want to present you with a number of ways to get in touch with your audience.
1. Unique Selling Proposition. The USP (also known as the Elevator Pitch) is a short phrase that should communicate what your blog is about in one sentence. In order to grasp this concept, imagine that you are in an elevator with a client and you're supposed to describe what your business is about before you he gets off.
Your USP shouldn't take more than five seconds to read/say. It is supposed to be short and to the point.
Great USP examples are:
Wal-Mart: Save Money. Live Better
Lexus: The Pursuit of Perfection
On-Time Plumbing Repairs With a No-Wait Guarantee — Or It's Free!
2. Polls/Surveys. Polls and surveys are a great way to find out what your customer needs. It is probably the easiest way to find out about any fears he might be facing and problems he needs solved.
WP-Polls is a great plugin to conduct survey on your blog. If you don't want to install anything, try PollDaddy.
3. Comments. Comments are another great indicator you can use to monitor your audience's reaction to certain content. Although there are those annoying readers that comment solely to get the backlink, more often than not people express opinions about your content and it is very important to carefully examine those opinions to better understand your audience.
4. Related Posts Plugin. This plugin helps you to give your readers more of what they want by placing related entries below every published post. I recommend using Yet Another Related Posts Plugin.
5. Contact Form. A contact form will enable your readers to submit questions, requests, suggestions and general feedback regarding your blog. A Contact form is a sure way to communicate an "open doors" attitude which indicates that you are open to any advice, suggestion and contribution.
You can create a contact form using the cforms II plugin.
People crave being understood. They want their problems solved and their needs met. Knowing who you're blogging to will do just that. You will not only leave them with no choice but to subscribe to your blog in order not to miss a single post, but also build a stronger relationship based on the fact that unlike most — you CARE.
Igor Kheifets is an author and the creator of IgorHelpsYouSucceed. You can also follow him on Twitter.
Browse all articles on the Writing Content category
25 Responses to "Are You Blogging To Me?"
HP van Duuren

Correction

Blogging WITH you.

All the Best,
To your Happy – Blogging – Inspiration,
HP

HP van Duuren

Yes, I am Blogging to you Bloggers out there…,

On my Blog(s) I usually also write Comments on the Comments that I receive, to make it more like a dialogue.

Or actually I might better call it a

'Blog-a-logue' 🙂

All the Best,
To your Happy – Blogging – Inspiration,
HP

UserThought.com

If you're looking for a feedback form for your website then checkout an innovative feedback solution, which provides an easy integration (1 line of html code) of cross-browser customer Feedback Form with content highlighting (!), feedback analytics, overlay feedback preview, categorization, notification by email and much more…

Dave Doolin

I ask often, I get little response.

The second highest traffic post on one of my blogs has no comments. Not a single one.

My guess is that this post – on Windows 32 linking – is the one bringing baidu users. Who really aren't in my market.

Boerne Search

Very good guest post by Igor Kheifets. Nice read and a very good point.

Kane

Syed Akram

The popularity of blog comes in different areas. Anyone can write anything that comes out of his head. Whether a walk on a sunny day or a dip into California 's wild waters, it serves as a diary and is readily updated. What's good about blogging is that it is not bounded by editing and is cheap.

TSM

I do always try to keep my audience in mind with my blog. This being said, I do sometimes drift with the subject matter, and I think that is something I am going to try and tighten up on in the coming weeks and months. I also agree with the comments which say you should give something back to the readers.

Liane YoungBlogger

It's one thing to know who your target audience is and another thing to seek out that target audience into coming to your blog. In the end, it's all about building your reputation in your niche.

George Serradinho

We have to keep the visitor intrigued about our post and site and get them involved in leaving comments and try build a community around our blog/site.

I have to really start looking into using polls as I have neglected that a bit.

Chester

Interesting post. Now I got the idea of getting in touch my readers thru web polls. Thanks. Also, to keep your readers with you, I firmly believe that bloggers should always have fresh and interesting post.

Paul

Fuck audience. Don't like my blog ? Fuck off. There will be others. Do you think WallMart or any other big company care about their customers? Fuck no. If you have great product/service ( like weed), people will keep coming back.

Wayne Key

I heard it said recently on Copyblogger that we write for ourselves and edit for our readers… Love that quote, it puts what we as writers do so wonderfully.

To be good at what we do we have to write for ourselves, but to have readers and a profession (not just an avocation) we have to communicate with those readers in a manner they enjoy.

Anyway, good article and some great plugins I need to try out. Thanks for the work!!

Vlatko

Well done but I have to things to point out:

1. I would not use Yet Another Related Posts Plugin since it ads two extra tables in your DB and if your blog has hundreds of posts it will heavily slow down the load time. (if you don't have strong host of course).

2. Also I would not use cforms II plugin since there are lot more simple "contact form plugins" out there.

Other than that great post.

Cheers

Judith

When working with clients I find that they have the propensity to type "at" their site visitors instead of talking "to" their site visitors. Just like this post infers — that's a big difference!

To encourage repeat visits and participation one has to not worry so much about what you, as the author wants to say, but to say it in a way that your site visitors gobble it up because you are talking "to" their concerns, needs and desires.

Carl Ocab

Definitely, haven't really maximized the use of polls though. The other ones are common, would love to hear a unique idea 🙂

excITingIP.com

Giving the audience more of what they love most is as important as doing it in the simplest/most interesting way possible along with something that they may not get elsewhere.

excITingIP.com

Igor Kheifets – IgorHelpsYouSucceed

@letupdate thank for the compliment

@rein it's not about the value..this post at least. I was talking about communicating with the customer the way he wants to. Giving your audience more of what they love most.

Aminul Islam Sajib

@ Blake, A little bit true. But I don't really like "Great Post" type comments because spam comments also use this keyword for leaving comments. That's why I ask readers to take a little longer time to comment.

Aminul Islam Sajib

I think trying to get more comments, and if already getting, then respecting them and replying to each comment is the greatest way to engage with readers. A contact form and related posts plugin is also a must for making readers busy in reading blog.

LetUpdate

I like how this post tell me what blogging is. Blogging is two way communication between writer and reader. Nice writing!

Glenda Brill

Enjoy reading your post on Are You Blogging to Me? I agree that we have to always keep the reader in mind. That is what I have tried to do and is my intention to write about experiences or anything that can help my readers learn something from or help them to cope any problems they have.

I was not familiar though with your suggestions about the various plugins. Comments I get all the time, and most of them are commendable or appreciative of what I wrote on a particular post, but I would like to know more about the contact form and especially the cforms11.

Where can I learn more about this plugin and how to put it on my site? Would like to hear more from you about this cforms11 plugin.

Thank you Glenda Brill

Blake @ Props Blog

Great guest post! I'm always looking for new ways to get extra feedback from my readers. "Great post" or "I liked your post" are nice to hear, but they don't really let me know if I'm headed in the right directions or not. I've been looking for widgets for polls and a contact page. Good stuff!

Blake

reinkefj

Before you worry about the USP, I think, imho — and i'm just a hobbyist — fwiw, that you must have firmly in mind the UVP (Unique Value Proposition). What are you going to DO for the reader that for which they will reward you with their time and attention? Value for value. It's different than "selling" them. The USP should be about finding and "hooking" them. You may not even share the value equation with them. It might seem boastful.

Just an opinion,
fjohn

Web Marketing Tips

I believe in one thing … if a visitor come to my blog he should get something in return. Its can be new information, knowledge, free themes or coupons. But there must be something.

I think this mantra is really effective and will work always.

Sohail

I tottally agree
its always helpful to know your readers and write for them and don't let them ask are you talking to me?
Comments are closed.