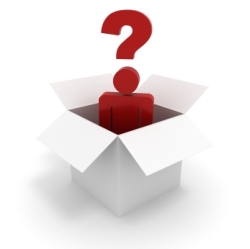 Viraj Sawant asks:
Many of the blog carnivals I submit my blog posts to never get posted online. Do you think in the current scenario, blog carnivals are still a good technique to promote your blogs?
For those of you who are not familiar with the term, a blog carnival is an event where bloggers get together to create a collection of articles covering a common topic. Most of the time you have one hosting blog, and participant blogs that will send their contributions to the carnival. The hosting blog then publishes a post with links to all the participating posts, and perhaps with an excerpt from each of them.
Some blogs would organize their carnivals independently, but most would use the BlogCarnival.com platform. If you go there, in fact, you will be able to browse to a wide range of carnivals that (supposedly) are still active.
Back in 2023 and 2023 blog carnivals were hot for blog promotion. I remember that I would submit my articles to many of them every week. Blogs that hosted the carnivals were very active, and there was a great sense of community and sharing going on.
Over the years, however, I stopped participating in them. Partly because I was exploring new and more effective promotional strategies, and partly because I noticed that many of those carnivals were dying. You would submit a post, like Viraj mentioned, only to never hear back from the hosting blog.
I still see some blog carnivals happening around the web, but very rarely.
My answer to the question, therefore, is: the blog carnival concept is still effective as a promotional technique, because it allows bloggers to network, get new readers and share the link love. However, the practice seems to be dying slowly, and it is harder and harder to find active carnivals these days.
It would be useful to hear the feedback of our readers though. Have you participated in a blog carnival recently? Was it hard to find an active one? Were the results worth your time? Drop and a comment below with your take on the issue.