Are Blog Carnivals Still Worth for Blog Promotion?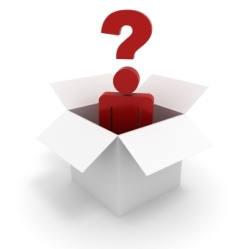 This post is part of the weekly Q&A section. Just use the contact form if you want to submit a question.
Viraj Sawant asks:
Many of the blog carnivals I submit my blog posts to never get posted online. Do you think in the current scenario, blog carnivals are still a good technique to promote your blogs?
For those of you who are not familiar with the term, a blog carnival is an event where bloggers get together to create a collection of articles covering a common topic. Most of the time you have one hosting blog, and participant blogs that will send their contributions to the carnival. The hosting blog then publishes a post with links to all the participating posts, and perhaps with an excerpt from each of them.
Some blogs would organize their carnivals independently, but most would use the BlogCarnival.com platform. If you go there, in fact, you will be able to browse to a wide range of carnivals that (supposedly) are still active.
Back in 2005 and 2006 blog carnivals were hot for blog promotion. I remember that I would submit my articles to many of them every week. Blogs that hosted the carnivals were very active, and there was a great sense of community and sharing going on.
Over the years, however, I stopped participating in them. Partly because I was exploring new and more effective promotional strategies, and partly because I noticed that many of those carnivals were dying. You would submit a post, like Viraj mentioned, only to never hear back from the hosting blog.
I still see some blog carnivals happening around the web, but very rarely.
My answer to the question, therefore, is: the blog carnival concept is still effective as a promotional technique, because it allows bloggers to network, get new readers and share the link love. However, the practice seems to be dying slowly, and it is harder and harder to find active carnivals these days.
It would be useful to hear the feedback of our readers though. Have you participated in a blog carnival recently? Was it hard to find an active one? Were the results worth your time? Drop and a comment below with your take on the issue.
Browse all articles on the Q & A category
28 Responses to "Are Blog Carnivals Still Worth for Blog Promotion?"
Rick Regan

I just participated in a carnival for the first time (last week) and I was surprised how little traffic came from it — about 20-25 visitors over four days. The hosting blog is a well established, PR5 blog. I am happy for the link and for the visits — but it just wasn't what I was expecting.

Medyum

I run a carnival weekly through blogcarnival.com that does pretty well and I submit articles for other carnivals weekly. Gets some decent backlinks for the site you are writing for.

Signupandmakemoney

I heard that blog carnivals were a good source of traffic. I went to the site and couldn't figure out how they worked, so I didn't get involved with them.

I hear so many other ways of marketing that are more popular anyway.

Julie

Like many of the other comments, I would also agree that it depends on the topic/niche. For example, I am a genealogist, and there is a strong community and many strong carnivals. When I first started blogging, I did get a good amount of traffic from the first few carnivals I participated in. My blog traffic now mainly comes from new connections with other genealogists on Facebook, although I do still get hits from carnivals.

In response to some of the comments questioning weekly vs. monthly, I would offer the following thoughts. I've noticed that the carnivals that get the most submissions are the ones that are done on a bi-weekly basis. In my observation, one week may be too tight a deadline. While one month gives people ample time to write and submit, I've noticed that people tend to "put it off until tomorrow" only to forget in the end, despite a friendly reminder five days out.

Ram

Not much in India! Searching for organizers..

Pallab

Daniel why dont you organize a Group Blogging contest. That should be fun and help us all.

Nikhil

I have tried this but didn't get any result….

arka sokaklar

Hmmm. Didn't work for me. Almost every old technique became unworkable.

Csaba

Hmmm. Didn't work for me. Almost every old technique became unworkable.

Mahesh

I've question : At your blog's right hand sidebar, you've ads. Which software you used to track ads ? openx?

Nate

There are a lot of different blog carnivals to participate in as a food blogger. Some of them are very well known and have great participation (Daring Bakers, Royal Foodie Joust, Weekend Herb Blogging, etc) and can be great for generating new traffic as well as garnering attention from the larger food blogs that participate in the same roundups. So it's a matter of finding those active blog carnivals and making an attention-getting contribution to them.

Trevor Watkinson

I had been participating in blog carnivals up until recently based on advice I took from a prominent blogger.

It is a normal practice for each participant to post a link back to the carnival on their own site and perhaps stumble the carnival as well.

I stumbled every carnival I participated in, only to find that most other contributors were not taking the same action.

It seems that whatever sense of community used to exist around these blog carnivals has been replaced by a "what's in it for me?" attitude.

If more of the people who submitted their articles would help to promote each carnival, then this could still be a great way to drive traffic to a site.

Daniele

We haven't blog carnivals in Italy, but I read about it in the web. I think it's a good thing for bloggers:

backlink: you'll receive good links;
promotion: you'll promote your blog in other blogs;
collaboration: you can start a collaboration with other bloggers;
post idea: you'll get an input to write blog post 🙂
readers: you'll get new readers.

Yes, I think it's a very big work to host a blog carnival and, for participants, to write continously, but it's a very good event, in my opinion, in the blogosphere.

excITingIP.com

I will try it out 🙂

Daniel, I have a question: When we speak of affiliate programs like Amazon etc, I guess it works for blogs in certain niches. But some, like mine (IT networking technologies) are focussed on niches that are not generally popular. How do we go about finding affiliate programs for such sites?

excITingIP.com

Eric C

hey Daniel, could you run a poll on this in the future. I'd be curious to see the results.

Tomy

I tried blogcarnival.com also as suggested by the 2005 blog post of Steve Pavlina. It seemed the premise was right, it was hot during 2005 and 2006. But now it's different. I only get 2 or 3 minor traffic from the carnival. Anybody knows how to get traffic effectively nowadays like the old days of carnival ? Thank you very much for sharing.

Steven Snell

If you have high expectations they're not going to live up to it, but it can be an easy way to get some links. I used carnivals about 2 years ago when I started my blog and I've used them a few times for clients. My wife started a new blog about a month ago and we spent 20 minutes submitted to some carnivals and got at least 5 links. If you ask me, that's worth it for a new blog. Getting links to a new blog isn't easy, so every one counts even if it doesn't send much traffic.

Jozko

This promotion technique doesn't work for me at all. I tried it several times before. Unfortunately I noticed almost no traffic.

Acia Berry

I run a carnival weekly through blogcarnival.com that does pretty well and I submit articles for other carnivals weekly. Gets some decent backlinks for the site you are writing for.

Diana Lee

I'm a patient blogger and I host/coordinate a blog carnival for headache & migraine bloggers. It has definitely increased my traffic, but it takes a lot of dedication. I've hosted almost every edition in the year and a half it has been going, which is fine, but a lot of work. I've been pleased with the participation.

Mike

While I agree that many blog carnivals are dead, defunct, or just plain dull, they are still thriving in certain niches. I can only speak with authority about nature and science blogs but rest assured we have a number of vital biweekly and monthly carnivals. In fact, the birding and wild birds carnival I created, I and the Bird just celebrated our 100th edition.

The key is community. If a defined group of bloggers embraces a carnival as an essential expression of its community, chances are the carnival will be able to fulfill its core mission of spreading traffic and link love for both established members and new ones. Plus, a healthy carnival is kind of like a major league stadium in that communities that have at least one appear more successful!

Much can be said about how best to host or manage a carnival. For those looking to participate, I suggest that you look for established ones within your niche and then make yourself an essential part of its community. Carnivals need new contributors and hosts to survive. The upside of participation can be measured in more than just page views. The power of backlinks to build search engine authority is amazing. If you're not sure if participation in as many relevant carnivals as you can find is worth your time, I'll refer one more to the nature and science blog niche; most if not all of the top sites ranked on the Nature Blog Network actively participate, host, and in some cases manage their own carnivals.

phyllis

mother-in-israel basically said what i wanted to say too. when i host the carnival, i get a ton of traffic. i know that whatever posts i submit usually get 1-2 extra visits, can't sneeze at that, i guess.

also, i think the best way to get the carnival to "work" for you is to work for the carnival. participate, visit, comment, and host. it works for me!:-)

Robert Hruzek

Y'know, I've wondered the same thing. Just last month I submitted a link to a carnival (the first time in years, actually), just to see what would happen. Not surprisingly… nuthin'. *sigh*

Ironically enough, though, your question is important to me because I've been mulling the validity of so-called carnivals for a few weeks now. See, I've been hosting a monthly group writing project at my own site for about 2 years now. (It's called "What I Learned From…", and you can read all about it here if you're interested.)

Like most such projects, there's a kickoff post that announces the topic and invites participants to write a NEW post and send me the link. At the close, I collect and publish all the links. Simple, straightforward, and easy.

Lately, though, I've considered opening up the entries for an entire month instead of the usual one week (my usual deadline). But I wondered, would this turn it into a carnival instead of "just" a group writing project? What was the difference, anyway? Or is there really a difference at all?

The only thing that would have to change is I would announce the next project's topic at the close of the previous one. No biggie.

My hope is that more folks would participate because they have the whole month instead of just a week to write something appropriate to the topic. Makes sense, right?

But would it help – or would it kill it? I wonder… What do you (or your readers) think?

mother in israel

Sure they are. But like blogs, they take a lot of effort to maintain, and they die frequently. You get more hits if the host made an effort and commented about your post.

The best time to submit is when a popular blog is hosting. Once your blog is fairly popular carnivals are less effective.

Hosting a popular carnival can get you a lot of backlinks. And submitting to a host with a lot of traffic is also effective.

When I host, I get a lot of off-topic submissions and spam. But I generally include any on-topic post. Every carnival has its own standards.

DK

Food Bloggers enjoy a carnival similar to this kind! They are still hot though as more months pass by – new new challenges are invented and "re-invented" which gets kinda drag!

But link love and new friends are still the major reasons and it is ongoing as of today…At least as far as food blogging goes – I think it still has some more time to die down completely!

Blog Angel a.k.a. Joella

Duh, I inadvertently omitted the link to the carnival. I'm so embarassed.

Blog Angel a.k.a. Joella

I'm a baby when it comes to blog carnivals, I just participated in my first one this past weekend. It was hosted here. I really enjoyed it and I really did not understand it until I participated in one. I think I may start hosting blog carnivals – not just for my niche, but for some areas that I find interesting. A good way for me to connect with bloggers, since helping bloggers is what I do.

Luke

I haven't seen ANY traffic from blog carnivals, however, I do think they're a valid way for like minded individuals to come together.

My prediction is that they'll die a slow death over the coming year or two. A shame really. Perhaps we can come up an alternative?
Comments are closed.