Announcing the Retweet Club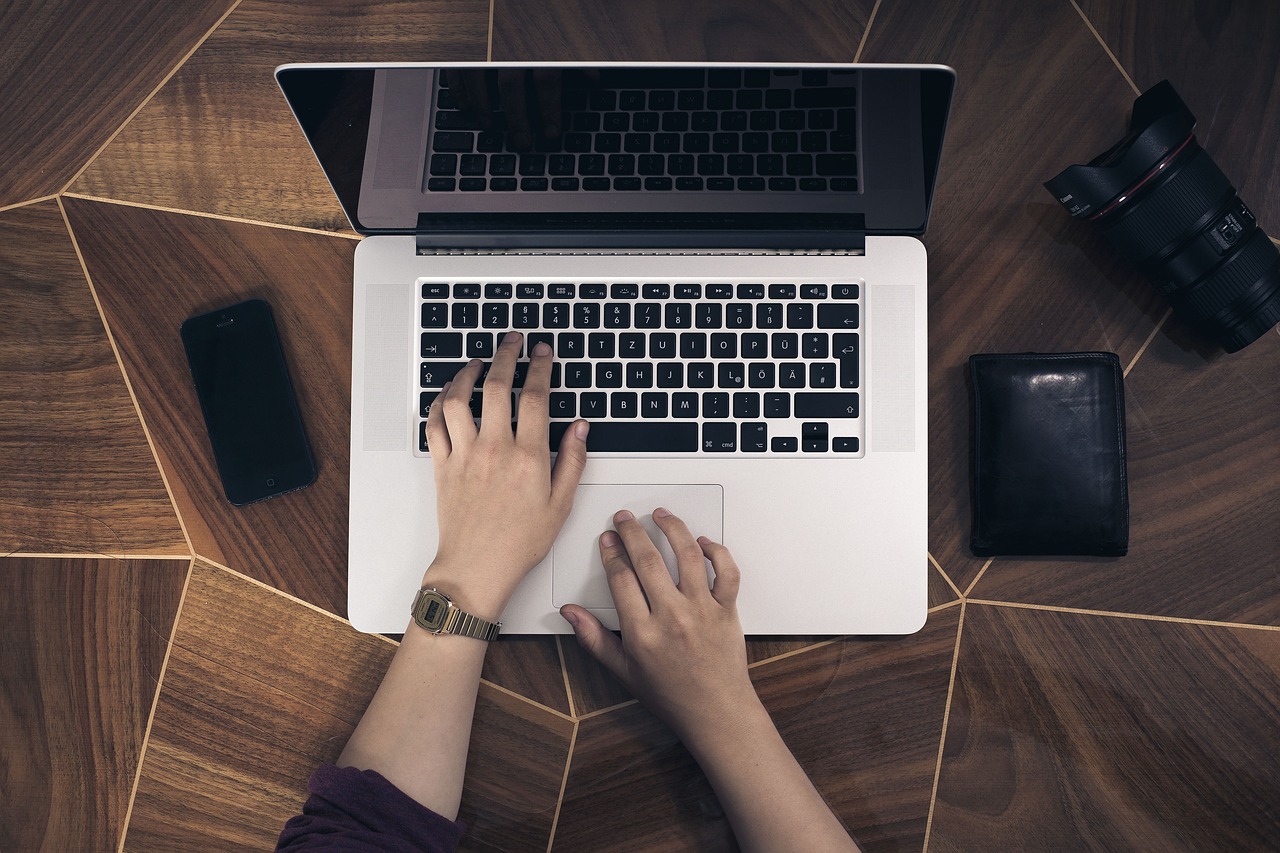 Twitter is gradually becoming a cornerstone of online marketing. Most webmasters and bloggers are using it for one purpose or another. Some use it to interact with their readers, others to network, others to drive traffic back to their sites and so on.
Regardless of why you might use Twitter, there is one factor that will certainly affect the reach of your tweets: the number of retweets. That is, the number of people who will pass on your tweets to their own followers.
Thinking about that I had an idea: how about creating the Retweet Club? That is, a place where like-minded webmasters and bloggers could support each other with retweets.
Obviously you need to have some rules in place to make sure that quality standards get enforced and that members won't abuse the group (for example members should not be obliged to retweet stuff they don't like), but that should be easy to implement.
So that is it, I am launching the Retweet Club today. It will work as a private mailing list, and new members can only join with an invite from the owner.
Initially I will limit it to 100 members, to get an idea of how the club will work and what kind of activity we will have. If you are interested here is how to get in:
Your Twitter account must have at least 500 followers.
Send an email to daniel@dailyblogtips.com mentioning that you want to join the club, and include your Twitter id (e.g., @johndoe).
Make sure to have a Google account enabled on your email address (because we'll be using Google Groups).
See you inside!
Update: Entrance to the Retweet Club is now limited to the members of OnlineProfits.com.
Browse all articles on the Promotion category
33 Responses to "Announcing the Retweet Club"
Robomaster

@Mark,

You seem to know what you're doing when it comes to using Twitter – If I only have about 100 followers right now, what am I doing wrong? How can I get more relevant followers so quickly like you mentioned you did?

Nicholas Z. Cardot

That sounds like a terrific idea. I've been getting lots and lots of traffic to my website from Twitter so I know that this can be a very powerful tool. Good luck with it. I'm very excited for you here and I hope that it helps drive a lot of traffic.

Man Overboard

This is a great idea Dan. If you are already at capacity then think about specializing. Why not split it up according to topic? This will also make the retweets more effective because they will be from users who have authority in their feild.

Daniel Scocco

@Steve, I believe 300 people would be unmanageable. But we will see, I will take a look at how 100 work out and if possible I will certainly add anyone interested.

Ilija Brajkovic

Great idea, mail sent.

Rod Macbeth

Seems like a great idea. I missed the first round but will be hoping to get into the second intake.

Cheers,
Rod

Steve

Wow! That filled up quickly. Less than one day and it's full. Why not let 300 people in?

Chester

I gotta have more followers yet. Please update us with the results. Chill 😉

V.C

Cool. I've sent you my email including my twitter id 🙂

SATISH

@Blake, but anyway the retweets reach more people. Fair enough.[Only if the followers are not some kind of boots!]

David

Will RT this post.

David

Great idea but I only have 357 followers. Would so love to a be apart of this.

Daniel Scocco

@Blake, toough to measure the value of followers, even because that is a subjective thing.

Blake @ Props Blog

I just realized my mouse clicked in the middle of my comment. What I meant to say was… There are a lot of webpages where people trade follows which allows people to get many more followers than they normally would. (and those followers are not targeted)

Blake @ Props Blog

This is a great idea. Is there a way to measure the value of followers people have? I know that there are a lot of follow back webpages that allow people to get many for followers by trading follows than they normally would.

Either way, this is a great idea and will surely help the community. Maybe you can run another CTR test on Twitter using this new community.

SATISH

This is exciting. I love to participate in the group. Sent you an email.

Jamal

Now only i created my twitter account, anyway best of luck to all.Don't forget to tell your experience.

Eric C

My twitter account, onviolence, is sitting at 113 followers. I feel the above advice but I think I'm going to let the subscribers climb naturally and I'm looking forward to joining the retweet club when I have enough people.

Mark E Thurston

If you have under 500 followers and have been tweeting for a week or more, you're doing something wrong.
Do not tweet self promoting links except 1 in 10 or 20. The top Twitter guru in the world says 20-50 posts a day and a self promoting link in only 1 in 200! (He has plenty of followers and is not a celebrity, which they just get tons for doing nothing.)
Follow others in your field, only those not spammy, (look at their previous tweets). If you are not being spammy, over half will follow you back which means 1000 quality followers after following 2000 quality people which can be done in a week.
Then unfollow anyone that didn't return the love after a time period (some say 24 hours, but for quality people, many only get on twitter a couple times a week, so patience and wait at least 96 hours before unfollowing. Then find more unspammy people to follow.
You should have 2000+ followers that do not spam, who you can enjoy a group conversation with and re-tweet your tweets with links in them and not just the content ones, in less than a month.
Hope this helps
Mark
PS-all this was learned trial and error. I used to be a spammy person. That is why I still have a lot of spammy followers, but I will slowly whittle them off my list. If you have more than one niche you work in, Twitter does allow multiple accounts, but not two in the same field, so watch that.
As to asking at the end of a blog post to tweet it? By all means, if you have a quality following, they should want to do that for you. There is even a way to write a tweet for them that they can just put in their user name and password to tweet it to their followers. If you use that script, be sure the tweet you write has good (but small) description of what is on the other end of the link. (Such as post about_____ or video about_____ or whatever, but do ask and I do not think writing the tweet you'd like your readers to send to their followers is out of line as long as it is only every once in a while for really exceptional posts on your blog or other really exceptional content. Then when people see you are the one that initiated the tweet, they will want to click it and be glad you sent them that tweet!)

My PS is longer than my comment! Lol. But the other thing I like to do is not always put a link to MY blog(s) or site(s) in a post, but sometimes I put in to a cause I feel deeply about or a link to a great site with good content I think readers of that blog would like.

Daniel Scocco

@Aminul, without the restriction I would get a lot of people wanting to get in with 10 followers (not to mention newly created accounts), and it would be an imbalance in the value that each member would give and take from the group.

Aminul Islam Sajib

The idea is commendable. But the restriction frustrated me badly. More than 500 followers is a big restriction.

Chris

I sent you an email. I'm doing this with a small group of people as well and it works wonders. Hope I made it in, great idea Daniel.

LetUpdate

Good luck for this club. I can not join it because do not have twitter account. 😀

Daniel Scocco

@V.C. you are not late, there are still some 20 spots open. Also, I will try my best to put everyone who really wants to be part of it inside.

V.C

Oh~~ I'm late to take part in this club.
I hope I could join the next time.
I'm really impressed with your idea.

Antti Kokkonen – Zemalf.com

I've been participating in similar concept at http://twitter12.com/ for a while now and it's been a blast (groups of 12 collaborate and RT each other). It's great a great way get to know the fellow bloggers and share advice through RTs.

All the best for the Retweet Club — I gotta say from my experience on Twitter12 that it works (and it's a whole lotta fun) but like you said, the rules must be there so such a club or group is not abused.

Daniel Scocco

I opened my email inbox and there are 83 emails already for the club. Looks like we will reach the 100 limit within 1 hour of the announcement.

Depending on how this works out I might open it again for 100 more members in one week or so, so stay tuned.

Oscar – freestyle mind

Great idea Daniel!
I have sent you an email with my username.

Shardul

Ah, I dont have 500 followers else would have joined the club !

Mr. I

Daniel, it's a great idea.

It will surely help us bloggers to succeed on Twitter. I have just sent you a mail.

And also, limiting members to 100 and least follower count to 500 is also great as it will encourage quality!
Comments are closed.