Always install WordPress on the root directory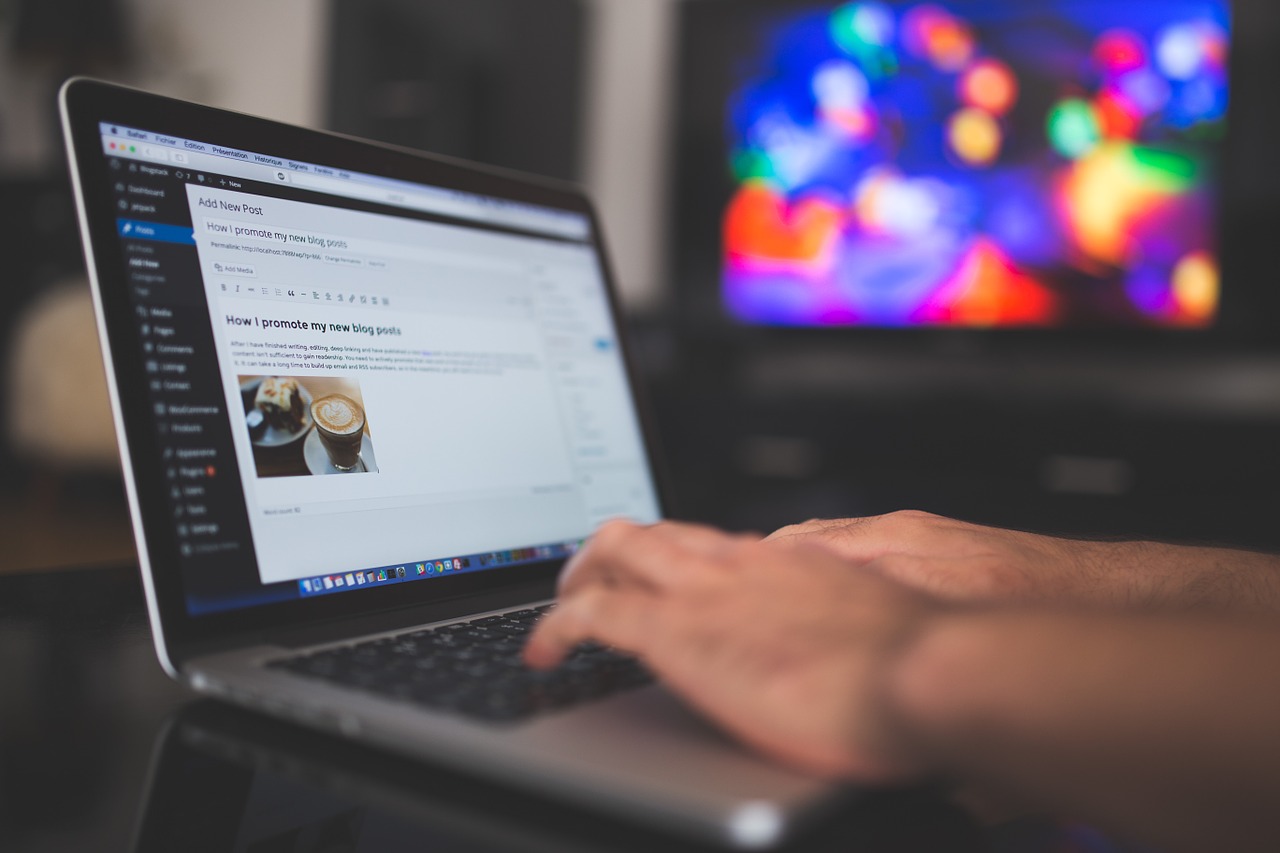 Unless your blog is a secondary part of an existing website you should always install WordPress on the root directory. When I created my first blog I used an automatic WordPress instalation that my web hosting company offered, but the standard installation was done on "www.domain.com/blog".
I was not sure how this would affect the blog therefore I decided to leave things as they were. A couple of months later when I started studying SEO I realized that this was a bad move. My blog could be accessed either through "www.domain.com" or "www.domain.com/blog", meaning that the Homepage was duplicated. Secondly Google's Pagerank was also being divided and some aggregators like Technorati were considering the two addresses as two different blogs.
This is my contribution to the "Blogging Mistakes" project. We already have 21 people participating, if you have not submitted your entry make sure you do so. The deadline is the midnight of Sunday. I am looking forward to reading your blogging mistakes!
Browse all articles on the WordPress category
103 Responses to "Always install WordPress on the root directory"
Saravana

I have installed by blog on root directory, its a numerology blog, But now i am planning to enhance it with some additional features and a separate home page. How do i go about it? I cant change my blog url, as i ll lose my page rank. Can anyone help me

Troy Cornejo

I made the same mistake, I originally made my site for something else but have since discovered having a blog is just the smart way to go so now everything goes through my blog.

What I did was create a redirect that looks as if my Blog is loading it lasts a couple of seconds then loads my blog.

Elaine

I want wordpress for my blog, but don't want wordpress on all the other pages. How do you do this?

Tai

Am I missing something or does this not make any sense at all?
If the same content is accessible from different addresses of your website then you need to set up a sitemap to identify which are your main pages. You could also set up a 301 wildcard redirect if it was a big problem.
I am not convinced that you "should never" install a blog into a folder. Content can be accessed from different addresses regardless of whether it in a folder or not. It is not ideal and should be addressed on a case by case basis.

Morgan Madej

I am glad I found your blog with the interesting points about blog installs as I have been searching for the answer to "Where is the best place to install a WP blog-In the domain root or a sub directory/blog?"

I have WP blogs in both root and /blog in the premise that if it is a new domain it goes into the root and if the domain has history and inbound back links then I put the blog into /blog with unique content and link to the original html pages from the content or from the Links sidebar.

This was mindset until today when I installed a blog on an "aged" domain for the convenience of a quick install and setup while I revamped my html pages. (This was made easier as I had transferred 8 domains recently from my original web host here in Poland (No cPanel!) to a new host in the USA which has cPanel)

The one advantage I can see is that installing a blog in /blog is if the domain is an existing commercial site that needs or wants to involve its visitors/customers on a blog with an opt-in that supports the main money site without disturbing their existing pages

But now after reading all the comments here I am wondering if I am missing something too!

I would really appreciate any comments on this approach…

laurie Bixler

You are all very much talking a bit techie and over my head. Could you be very specific with the instructions? Here is what I have:
– blank sites registered with go-daddy that send over to my blog
– a blog on blogger that is fairly new.
I want to make sure I am doing this correctly.
I use masking.
I don't use wordpress….plz tell me if I am making a mistake there too.
thanks for the input and specifics.

SEO San Diego

Like Ray Fowler above, I too have set up my blog in a sub-folder, but point it back to the root…I know this is done a lot, and many blogs appear to do just fine with it…BUT

It doesn't appear to me that an actual 301 directive is in place, so I actually wonder why we don't get penalized by the search engines for doing a kind of "masked re-direct."

Any thoughts?

Bang Kritikus

How to install blogspot in root directory ??

Tim

Where you put the WP files on your server and what url your visitors type in to access your site are two completely separate things.

If you've installed WP to a subdirectory but want urls that make it look like it's in root, instead of reinstalling to root you should follow the instructions at

Veronica

So I'm thinking of installing WordPress to my site, which will double as a Portfolio. My homepage, I'm planning on having a "featured works" section, as well as a section for recent blog posts (possibly just the title and a description of the post)

Would this count as duplicate data? Or would I be safe?
I'm not too sure about that …

Ling

I have just gotten a new domain – WinnersEducation.com
Plan was to keep the homepage a homepage so I install my blog on http://www.WinnersEducation.com/blog
(But I got an access error at WinnersEducation.com after uploading my index.html up)

In fact, Tim Ferris has fourhourworkweek.com as his front page and his blog at fourhourworkweek.com/blog

After reading this wonderful post, I'm considering if I should move wp to root directory (which I always do for my other blogs)

Jennifer @ Quiverfull Family

Hmm, well amen to that! I installed under /blog and am now having to move everything to the root. Seems like quite an undertaking, and hate to lose my links, but better late than never!

Bryan Hee

Good idea to install WP in the root directory, is easy for your visitor and search engine to find your blog. It's more "search engine friendly"

To Your Success
Bryan Hee

C.D. Allen

What about if I want to install forum/message board software in the future? I wouldn't be able to do so if I installed WP to the root directory, right?

howtoofeverything

Thanks Daniel,

I 've been thinking for this situation for couple day and finally I find your web on google SERP that your tips get on page 1

I had find a good resources to bookmark at your blogs.

Nice for sharing

Daniel Scocco

reblogger, if you install WordPress on a subfolder, what will you put on the homepage?

reblogger

I realize I'm a month late, but maybe someone will take the time to respond. I'm just learning about blogs and I had a question:

We intend to have a blog with several features:

blog entries with videos, rss feeds, opt-in form, and a few static pages (about us, information, etc). Primarily it will be a blog site, but over time there may be other features added on.

I have a host who allows free add-on domains so this will be technically not on the primary domain, but for all intensive purposes it will (it has it's own separate domain).

so my question is, do I install WordPress on the root level, or on a sub folder or on a sub domain. And to make things more complicated, I'd prefer to keep the WP main files in a subfolder of the main root folder so that it's not cluttering that folder.

any suggestions?

Michael Aulia

🙁
If I only I read about this post a few months earlier.. I set up my WordPress' blog to be under http://www.michaelaulia.com/blogs (I even put a mispelled 's' on it!! doh)

I don't think I want to change it to the root, assuming there will be a lot of pains and tears

Should I keep it under the /blogs ? The traffic is about 200 unique visits a day at the moment

Frances

Hi there, has anyone successfully installed wordpress with discountasp.net as a /blog install?

Abhinav

Hi Daniel!

I would like to confirm whether the following scenario is fine or not:

If I am managing two different blogs, each having their respective folders: "root/blog1/" & "root/blog2" and I have 2 different domain names pointing to the respective blog folders. Will that be fine for search engines? There is nothing else in the root folder.

Thanks!

Lana

Daniel, thank you so much for this post. I knew something is not right, my site is not getting any attention from anywhere. Now I know why. In the beginning I've run my site thru W3 validation site. It pointed on adding additional "/" somewhere in the address. I don't know these things, so I've asked someone to do it. He said "It's not elegant", but reluctantly succumbed in editing the code. Now I see there is a bigger problem. Thanks again.

atribut957

1000 ôîðóìîâ 2 äîëëàðà 5000 ôîðóìîâ 8 äîëëàðîâ 10000 ôîðóìîâ 13 äîëëàðîâ 50000 ôîðóìîâ 50 äîëëàðîâ
Ðåôïðåäëîæåíèå: ÷åëîâåê êîòîðûé ïðèâåäåò ìíå êëèåíòà áóäåò ïîëó÷àòü 10% îò çàêàçà êëèåíêà!!!
Îáðàùàòüñÿ íà ìûëî forumdispatch(ãàâ)yandex.ru

1000 forums of 2 dollars, 5000 forums of 8 dollars, 10000 forums of 13 dollars, 50000 forums of 50 dollars
Referral: the person involved to me the client will receive 10 % from its order!!
e-mail forumdispatch (dog) yandex.ru

Wellness

Hey

I was surfing the web and i saw this site, pretty cool.
Currently im running and adult site:Wellness
k, just want to say hi 🙂
Can i link you from my site? im looking for quality content like yours. If no let me know if i can add u in exchange for a montly fee or something.
Comments are closed.