What Are The Alternatives to Google AdSense?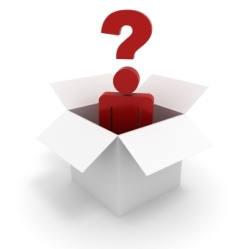 This post is part of the Friday Q&A section. If you want to ask a question, just write a comment below.
Aminul Islam Sajib asks:
I was wondering what your recommendation would be for a blogger who wants to try out the best alternatives to Google Adsense.
This is a popular question among bloggers and webmasters. Some of them will have a hard time getting accepted into Google's AdSense program, while others will get banned for one reason or another. After that that remain looking for alternatives.
First of all keep in mind that Google AdSense is still the best CPC network on the web. Some people don't like, some claim to make more money with other networks, but the vast majority of website owners agree that Google AdSense is the best CPC advertising option, period (this does not mean it is the best monetization strategy, as affiliate marketing or selling your own products could beat the earnings of AdSense easily).
Considering this fact, I would highly recommend you to play it safe with your AdSense account. If you are not sure about the program policies and guidelines, take some 30 minutes to read them and to make sure your sites respect all of them. Getting banned from AdSense is a bad thing for anyone working on the Internet, because the ban is for life.
With that out of the way, what are the alternatives to Google AdSense?
If you are looking for CPC alternatives, I would recommend two networks. The first one is Chitika. They used to run product based ads only, but recently they have expanded to a wide range of categories, in which they call "Premium Ads."
The second alternative is BidVertiser. This network works like AdSense, but they have a smaller amount of advertisers, so the CPC rates you'll get will be smaller.
Apart from using CPC ads, however, you could also try CPM based ones. This means you'll get per 1,000 impressions rather than per click. Tribal Fusion is one of the best networks in this segment, but your site must receive over 500,000 unique visitors monthly to qualify. Networks that will accept smaller sites include Casale Media and AdBrite.
The third option would be to use affiliate marketing offers that will pay you when you either when you refer a paying customer (called CPS offers) or when you refer a lead that will perform a specific action like subscribing to an email newsletter (called CPA offers). Two very large affiliate networks you can try are ClickBank and Commission Junction.
Finally, you could also try to sell your advertising spots directly. This means you would manage the ads and interact with sponsors directly. I talk extensively about this method on the article How to Find Advertisers for Your Website: The Ultimate Guide.
What about you guys, what do you use as alternative to Google AdSense? What would you recommend for someone who was banned or not accepted?
Browse all articles on the Q & A category
15 Responses to "What Are The Alternatives to Google AdSense?"
Sheila Atwood

With Clickbank, your ads can look just like Adsense ads..but they are Clickbank products with your affiliate links.

How to blog tips

Next to Google Adsense I will definitely choose Chitika and I agree to Shubh-RBT Chitika is next best alternative to Adsense

david odili

i was just banned from google adsense and my account as been block later i realized that i have breached the policies of gogle ads . so pls i want to know and i need you to pls tell me what i must do like you did that you do not problems any more. thank you and i am counting on you to make it work.

computer tips and trick

Hi Danniel, I wanted to know, is there any chance of knowing update of websites/blog/forum if they don't use RSS. And by update here means, I only want to track particular keyword update. Let's say.
There is a website called A. Lots of topics get discuss there. If I only want to track old and new contents that are being discussed on "money". As soon as website gets updated content on money, they should inform me.
Is it possible? If you know how to do it? Either with software (free and paid). Let me know.

Bojan

I got banned from Google Adsense and I am still trying to figure out why because I did not break any rules myself.

I will try the other alternatives and see how they work because Google must not like me for some reason or another.

Shubh -RBT

Chitika, in my opinion, is the best google alternative. 🙂

Tunji

Do you know alternatives website revenues that accept nigerians

Arijit Das

I believe in the earning by selling off ebooks and all selling of own products through blogs. Adsense is best for the higer text content sites… 🙂

Darren

I agree that private advertising is a good alternative or can run in conjunction with other ads. Private ads beat all these methods hands down.

JC

I've had very good luck with vertical ad networks (run through Adify and Doubleclick). Find a network that fits your niche and ask to join up.

V.C

These alternatives are the best choices for webmasters and bloggers.
Beside that, I would recommend In Text Ads such as Info Links and Kontera. Webmasters should also try Link Worth which is buy and sell text link ads network.

Free Classifieds Blog

The best alternative to AdSense is promoting affiliate products, which Daniel has already mentioned.

Harsh Agrawal

There is no real alternative to Adsense.. I will rather run buysellads or direct ads when I will not be using adsense..Though anything which will get my vote will Chitika

JohnFTM

Linkshare is worth looking at, although they're pretty selective about who they let into their "pay per lead" program, which is kinda lame (advertisers should be able to decide).

Commission Junction is great for putting relevant affiliate links on your old posts that get most of their traffic from Google. They have quite a few pay-per-lead advertisers, which can make you good money just for pointing people to free trials, signups, etc.

Amit

Someone getting banned from adsense must master affiliate marketing because the other CPC networks like Bidvertiser do not provide relevant advertisements in maximum cases.

The best part about Adsense is the Ad Inventory – does not matter where your visitors are coming from. Other networks do not have that strong ad inventory as compared to Google Adsense.

Another alternative may be Infolinks or Kontera and I have got better results with the In text ads as compared to Chitika or Adbrite.

If your blog is new, Direct ads are distant dreams. Thanks for the post
Comments are closed.