If you have been following the news about new media and blogging you probably have seen many times over the past years the news that blogging was dying or even dead already. Social networks like Facebook and Twitter were supposed to substitute it.
Well, it turns out blogging is still going strong, at least according to a new research published by Nielsen/McKinsey. Here's the link: Buzz in the Blogosphere: Millions More Bloggers and Blog Readers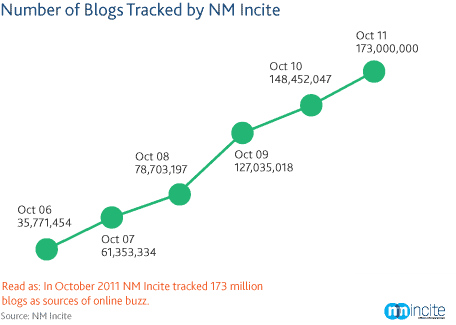 According to the research the number of both blogs and blog readers has been steadily increasing over the past years and months, reaching 173 million blogs last October.
Bottom line: if you are going to spend time publishing stuff online doing so on your own website/blog is still a much better option than using a third party platform like Facebook, Twitter or Google+.