Could You Achieve More by Doing Less?
Do you ever find yourself taking on commitments that you later regret, spending lots of time on stuff like emails and social media …
… and never getting around to the things that would really make a difference in your life and business?
I've been reading the book Essentialism: The Disciplined Pursuit of Less this week (thanks to Michael Hyatt, who recommended it on his podcast).
The idea of essentialism, as explained by the book's author Greg McKeown, is that to truly achieve great results, we need to focus on a few essential areas, instead of trying to do everything.
That means different things for different people. For instance, you might decide that the really essential things you do for your business are writing content for your blog and creating new products. Maybe it's time to ditch your podcast – perhaps you enjoy doing it, but you love the other aspects of your blog more, and it's taking up a lot of time.
This essentialist approach ties in with a lot of my own thinking and decisions over the past few months. I'm winding up several projects (including stopping working with some of my clients).
Why?
If you follow me on Twitter or if you read my blog Aliventures, you might know that I have a 17-month old daughter, Kitty, and a son on the way this December: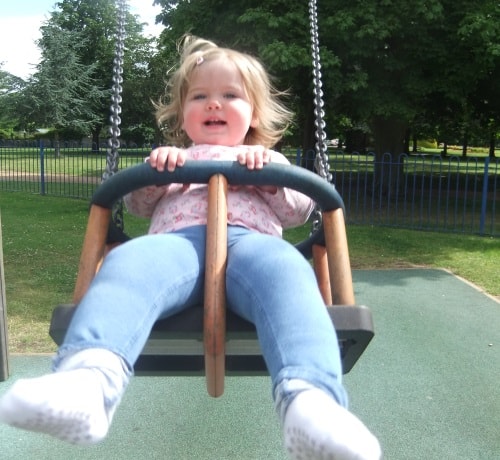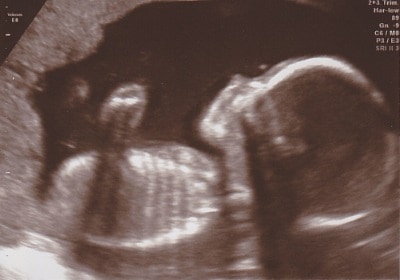 So that I can focus on the true essentials in my life right now, I'm having to quit a lot of things that I enjoy doing .
And here's why I'm telling you this!
I've had a wonderful time being Editor of DailyBlogTips over the past 10 months …
… and today is my final day.
It's been wonderful to get to know many DailyBlogTips readers, and it's also been really rewarding to be Editor of a blog that actually got me into blogging in the first place. 🙂
Of course, I'm sure this won't be "goodbye forever" – I hope to stay a little bit involved with DailyBlogTips in the future.
If you want to find me in the meantime, I blog at Aliventures, and I'm on Twitter at @aliventures.
So … your turn to face some tough choices!
Are there any hard decisions you need to make about how you're spending your time?
What could you achieve if you cut out some non-essentials (even if they're things you enjoy)?
Browse all articles on the General category
18 Responses to "Could You Achieve More by Doing Less?"
Anoush Alexnder

Thanks Ali to share your thoughts with us we will miss you i am regular reader of your blog but did not comment ever before i was so shocked when i saw the title of good bye from Ali means you anyways keep up good work in your spare time. Cheers and congrats

didi

Congrats on your new little one. I was a full-time homemaker with my two and those are years I would never give up.

Mustafa Gaziani

Hi Ali,

Nice to know about your daughter and new born son.

Yes! I agree with you that spend a time with family is also important.
Good luck and best wishes for your future.

Being a reader of this blog I always found your posts helpful and hope you'll share your great thoughts with us in future as well.

Regards,
Mustafa

Ali Luke

Thanks everyone for all the kind words! Slavko, best of luck with your own re-thinking.

Anurag, I think procrastination is a problem for a lot of people — I hope the book helps you with that a bit.

Kostas

Good luck in the future Ali.
I have found myself having to step away from certain commitments, like you sometimes that means clients. It's all about weighing up the time it takes against the rewards.

maria@moneyprinciple

Ali, congratulations. I still be sorry to see you go: really enjoyed the site under your editorship. Take care and I'll continue reading your personal site. (Oh, and I bought the book of course :)).

Slavko Desik

I'm both sorry and happy to hear that. You did a great job being an editor, and I've read some really great articles here these last couple of months.

On the other hand, I'm very happy to see a move like this one, which in fact encourages me to rethink the essentials in my life.

Thanks a lot Ali, and I wish you a ton of luck in everything that follows 🙂

Anurag

Hi Ali,
First of all, congo.
Talking about essentialism, I am having problem with it. I am not able to focus on the important thing but I procrastinate them and do things that are not important.
Maybe this book will help me.
Thanks for the post and once again, Congratulations.

Kerry Russell

Hi Ali.

Congratulations on the new addition to the family.

Kids really are the salt of the earth, huh?

Good luck moving forward and thank you for the knowledge and inspiration you've shared.

Kerry

Cruise Reviews

Best of luck! I can completely relate to your dilemma over tough choices having just had a baby and now facing the prospect of trying to build a blog with limited time 🙂

Ali Luke

Thanks everyone for all the kind wishes and congratulations! I've really enjoyed getting to know you all through DBT, and I do hope you'll stay in touch. 🙂

Ryan, as far as I know, Daniel hasn't finalised what's happening going forward yet. I'm sure he'll put an announcement out when he does. (And congrats to you on being a digital nomad — I know it's many people's dream! We plan to travel once the kids are older.)

Victoria Virgo

Congratulations on this happy news. Will be sad to see you go. I have really enjoyed reading the posts here over the last 10 months.

Good luck and look forward to connecting with you on your own blog sometime in the future.

Take care 🙂

Amila

this may be my first comment here although I am a follower and a reader of this blog from few years.I enjoyed your posts and writing style too.
Congratulations to you on your expecting baby and yes,there are times we need to take the correct decision in our life.Hope you will enjoy the time with your family!Good Luck!

Patty@homemakersdaily.com

Congrats on your new little one. I was a full-time homemaker with my two and those are years I would never give up. We'll miss you here but enjoy your new routine.

Carolyn

Writing a long quality content is such an ordeal that I procrastinate tinkering with plugins or blog maintenance.

But I could also stop watching YouTube videos. Every minute adds up to wasted time.

Turn off the wifi and start writing even if it hurts my
back. But that's my fault since once a quick washroom break is the only time I'll get out of the couch,bed, or floor.

Procrasting aside, I want to say thank you for all your tips (and email that turned into a hardcopy, a motivation staring me straight into my eyes.)

Ryan Biddulph

Hi Ali,

Congratulations on expecting 🙂 Wonderful, wonderful news.

I'm so sad to see you go because I just got into the swing of things here at DBT a few weeks back, launching my blogging tips themed blog. Of course, I'm super happy for you on your new journey.

We all get some call at one time. For me it was letting go my old blog of 4 years about 3 weeks ago, as well as a main online prosperity stream which hadn't been working out for me.

The split on either front wasn't painful; I've been blogging from paradise for years, anyway, so I just bought the domain and ran with it.

I guess you could say, 39 months ago was the biggest change in my life. I left New Jersey to travel the world and never looked back. It was a no brainer, something I knew I wanted to do, and boy have I loved the journey.

I have to get most of what I accomplish done in less time, just because of all the travel I do, and due to time zone changes, and all that good stuff.

Thanks so much Ali, for all that you've done here.

I learned so much through you.

Has a replacement been selected?

All the best!

Ryan

Kevin Duncan

Hi Ali,

What bittersweet news!

It's wonderful you're going to be spending time with your little ones (congrats on baby #2 being only a few months away)! And it's awesome you're cutting out some of the non-essentials in your life so you can concentrate on the really-real essentials.

But it's sad having you go!

I only recently started (regularly) reading and commenting on DBT, so I was just getting to know you and your style of writing! I'm glad we've been able to follow one another on Twitter, and I'll be sure to check out Aliventures.com when I need my "Ali fix." 🙂

As for my own life, I really do wish I could spend less time on work and more time with my lovely wife. We spend far more time together than most couples do, but what can I say? I'm greedy. I want more! 🙂

Best of luck going forward, Ali.

Be blessed.

Stephanie

Good for you, Ali! You only get one chance to watch your kids grow up! Too many people fail to recognize that until it's too late.

I'll miss your writing, but I'm glad to hear you'll still be involved.
Comments are closed.