9 Tips For Those Not Native in English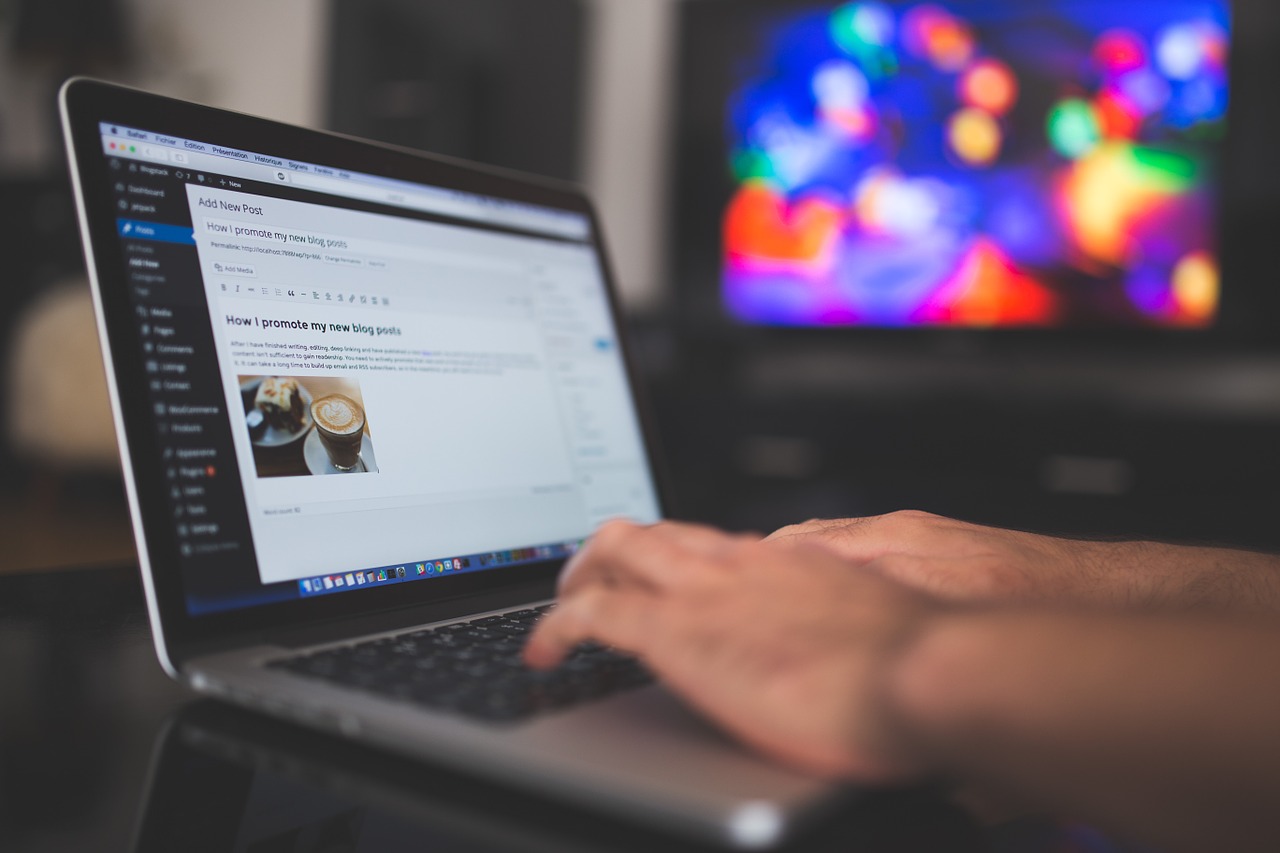 This is a guest post by Roslyn Rajasingam. If you want to guest post on this blog, check out the guidelines here.
If English is not your native language, there are many ways to resolve your lack of confidence in the language when blogging.
A blogger from a Southeast Asian country told his interviewer that he could have been more successful if his English was much better. He is already considered a successful blogger in his country as he was able to give up his full time job and is now earning from his blogging and online business and marketing.
Well, the fact is that most successful global bloggers and online marketers are native English speakers and English is currently the most preferred language on the internet. However, having English as your second or third language should not stop any blogger from succeeding online.
Here are some tips that could help bloggers from a Non-English Speaking Background:
1. Hire writers or re-writers
Nowadays, it is so easy to hire writers or re-writers from outsourcing providers. Submit your draft articles to them and let them craft these into acceptable if not outstanding written English pieces.
2. Contact a Student
Search out private schools or universities that use English as their medium of instruction. Contact a faculty member or an officer of a student association and enquire if they know of a good English writer or speaker. Offer to pay them a certain amount. Make sure you build a good relationship with them so you can work with them for a long period.
3. Submit Your article to an Article Directory
Choose directories that value quality. This means that they will not accept your article if they think the standard is poor so if they are hot satisfied with your article, they will ask you to edit and re-edit and re-edit until they are happy with your revision. You then have the opportunity to review your article and check out areas that are not written properly or may have grammatical errors.
4. Watch English Language Television Shows
A senior citizen who could not speak any English word migrated to the USA. She was very willing to learn the language but did not want to go to a language school. So, she simply watched television drama series everyday for at least 2 hours. After two years, she could already speak the language fluently! So, stop watching game shows but those with story lines. That is the best way to grasp the nuances of the language.
5. Record and Transcribe
Record a few ideas or a few draft articles with an audio recorder. Then have them transcribed by freelance transcribers or through outsourcing providers, such as elance.com, guru.com, odesk.com or Vworker.com. Remember that the most acceptable form of writing when blogging is conversational in style and tone.
6. Use Private Label Rights
Private Label Rights or PLR means that you can re-write a few parts of the article and claim it to be your own article. You may simply change the title and change some words in every paragraph. This way, the article already has a structure and all you have to worry is re-place a few words. Use your thesaurus if not sure about some words. Your article will then be unique.
7. Editing Party
Yes, it is party time but at the same time work time. Invite a few friends who are good in the English language. You can then edit the articles as a group.
When our business partners had to edit a few business documents, we projected our laptop screen into a plasma TV screen and we edited the documents per paragraph while munching on nuts and some finger food for afternoon tea. It didn't feel like a lot of work yet we achieved something together after an hour or two.
8. Use a Translating tool
We have been accommodating at our home a Chinese student almost every year. They come to study English before going to university. As you can imagine, the first few weeks we struggle to communicate with each other. One day, one of the earlier students came to us carrying his laptop. He then showed us what he was typing, in Chinese characters of course, and then pressed a button. Presto! The English translation (with the English alphabets!) showed what he wanted to tell us. He was saved by this translating tool on the internet! Another Chinese girl lodging with us had a "translation gadget" air mailed to her from China. Nowadays, Google has features where you can just press the language translation button and you have the results in seconds.
9. Auto-blogging software
Although I do not highly recommend this strategy, it could be a very useful tool when starting out or for your mini money sites. If you are building an authority blog, do not use this method.
If you implement these, you will improve in your confidence of the English language. Do not blame your lack of language skills as a barrier to your success. Keep on learning the language to develop yourself and also to improve on your blogging skills. Remember that blogging is your gateway to your online business and marketing. You need to invest in yourself and your business if you are keen on building a successful online business.
About the Author: Roslyn Rajasingam is a published article writer. She is also one of the co-authors of "Celebrating 365 Days of Gratitude", an Amazon.com Book Best Seller. Visit RoslynRajasingam.com to read more from her.
Browse all articles on the Strategy category
20 Responses to "9 Tips For Those Not Native in English"
Wenkat

Yea, It's a real confidence-booster, especially to me! Thanks for the helpful article.

Tilen Hrovatic

Great tips. I have some problems with business English and some pro terms and I really help myself with tools for spell check. After I write my articles (in Word or WordPress) I run a spell check to correct mistakes. Dictionary is also a very useful thing to use if you are not an English blogger.

George Tee

Great post roslyn. I agree that if english was not your first language, there are other ways to do blogging. With the emerging technologies nowadays, there is no way you can resolve it. You can hire a writer that would make an article for you. Submitting article to a high quality article directory would gives you quality backlinks to your site.

Hesham

Thanks for the great post.

I've discovered the best way to improve my blog content is to actually hire a part time editor. This give me more confident while working.

Roslyn Rajasingam

Hi Hesham!
Well done for taking that plunge!
Indeed, you are building your confidence while using your time in other more productive tasks to grow your blog and online business!
Enjoy your day!
Ros

doug_eike

This is a huge problem, and you've done a great job addressing it. Non-English speakers must do extra work to ensure that the writing is up to par. One thing I would add is that large potential markets exist in languages other than English. It seems to me that folks with weak English skills would be better advised to find a niche in their own language and culture and grow their blog or website there. Then, if things go well, reaching out to English speakers might make sense. Posting poorly written articles in bad English is simply a waste of everyone's time. (By the way, there are plenty of poorly written articles written by native English speakers. It's a double insult when the article is written by a nonwriter in bad English.)

Roslyn Rajasingam

Hi Doug!
Thank you so much for dropping by and for your kind remarks. I just feel that there is a great need for non-English speakers to have some direction in their blogging in order to succeed.

And, you are definitely right. There are large potential markets that exist in languages other than English. I know that there are successful bloggers and online marketers in the French, German and Spanish markets.

Enjoy your blogging journey!
Ros

ScorpionGod

In your article I like very much Tip Number 3 And Tip Number 4.
Article submission directories never accept my articles So I stopped trying it and started to learning English better. So watching English TV Programs and listening to Rap songs and all other English songs would be better. 🙂

thanks for the tips!

State Of Blogging

my grammar is poor. but i pay attention for standing out sentence on my blog. that's credibility issue.. right?

Roslyn Rajasingam

Hi State Of Blogging!

Thank you for sharing your strategy. And yes, when you point out an important item on your article, we need to be able to back it up with real proof.

Kind regards.
Ros

Geet | HobbyIdeas

Read more & Write more! Also, make an online friend from UK, USA etc who can afford some time to proof read a few of your articles and point out your basic errors.

Roslyn Rajasingam

Hi Geet!
Thanks for sharing your suggestion. This is another great idea!
Enjoy your blogging!
Ros

Glorious Blogger

I am not a native English speaker also, and I often find myself unable to put into the right words the ideas I want to express. Anyway, practice is what makes you better, right? Also with all the auto-correct, spelling and grammar software tools or plugins things are getting easier for us.

Roslyn Rajasingam

Hi Glorious Blogger!
Yes, you are right. Most non native English speakers experience being unable to put the right words to express ideas. There is a tendency for us to think in our own native language and then translate it into English.
And I agree, practice will definitely make you a better English speaker and writer.
Thanks for dropping by!
Ros

Roslyn Rajasingam

Hello Cleber!
Yes, it is always good to read a lot of English books. This will definitely help you in your blogging and writing skills development.
Be confident and write a lot!
Thanks for sharing your thoughts!
Ros

Cleber Lusa

As I live in Brazil, english is not my native language, but I don't see any difficulty to write in english.

Of course it's not so easy like is for someone from USA. I'm reading a lot and it's helping me.

Atish

yes this type of post really helpful for us as english is not our first language. thanks for this valuable info.

Roslyn Rajasingam

Hi Atish!
I'm glad you liked this post! As millions of us do not have English as our native language, we have to go around this major obstacle to succeed in blogging and in online marketing!
Drop by at my blog and share any success you may have after implementing some of the suggestions here.
Ros

Maaike Quinn

Since I'm Dutch English isn't my native language. What helped me a lot is the After The Deadline plugin for WordPress. It will check your writing and it will tell you exactly why something is wrong. So it prevents you from posting errors, but you will learn a lot along the way too 😀

Roslyn Rajasingam

Thank you so much for your suggestion, Maaike! Sharing to help others is always positive.
All the best in our blogging journey!
Ros
Comments are closed.