8 Bad Decisions When Starting a New Website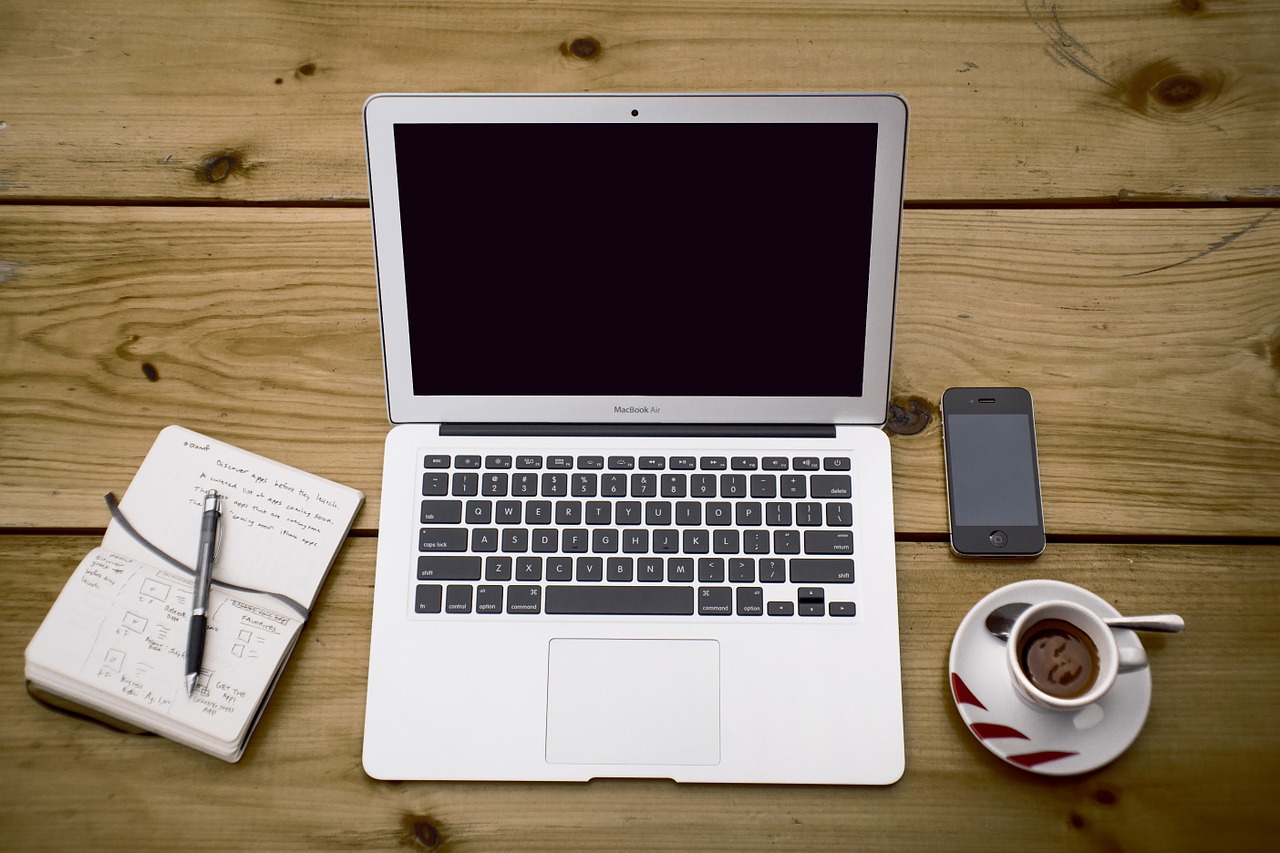 Steven Snell recently wrote an interesting article on my other blog, DailyBits.com, titled "8 Bad Decisions When Starting a New Website." It might appear intuitive, but many people actually step into these pitfalls. The eight decisions were:
Free or Cheap Web Hosting
Not Buying a Domain Name
Not Getting the Right Domain Name
Designing Exclusively for Search Engines
Prioritizing the Look Over the Content
Forgetting About the Target Market
Poor Navigation
Ineffective Keyword Targeting
Another one that I added in the comments was to make sure that the domain you are buying has not been banned by Google in the past. You can research that with iWebTool.
What other bad decisions do you think can influence the success of a site or blog right from the beginning?
By the way, the writers on Daily Bits are doing a great job with the content, you might want to subscribe to its RSS feed to stay updated.
Browse all articles on the Blogging Basics category
24 Responses to "8 Bad Decisions When Starting a New Website"
sikiÅŸ

I think it's time for me to buy a domain name. Which domain would you suggest? Thanks.

FT Lauderdale Real Estate

#6 is the most important, what's the point of the wesite in the first place if you dont attract the attention of your target market?

Backlink Builder

i have to diagree with some of thos tips, i started 2 years back 2 blogs with free hosting and just a redirection domain. the project invloved students to generate money from bloggin without investing any themselfs. 6 months later my 2 blogs generated $500 per month combined. Yet i still havnt bought a hosting nor a domain. IT CAN BE DONE! 😛

Elle

"Absolutely right.

I think buying a domain name for ourself is the first and most important thing we have to do. People will not trust your site if you use a subdomain name."

I agree that you need to get a domain name right away, or at least use a sub on a good domain representing your entire network/company.

I took my handbag blog from a sub of my first fashion blog, to a domain name, and did it incorrectly. Well over a year passed of me working tirelessly every day to get out of the sandbox from the incorrect redirect, and my faulty fixes thereafter—and I was still in total sandbox.

I was so frightened that I would have to face another year of sandbox with a brand new name, that not only did I change the site's name, but I moved it … to another sub-directory. This time to a REALLY old domain name of mine – sure to be safe.

I'm now building a domain for just handbag-themed sites, and may move it there eventually, and now know how to do it correctly. This will be after I have actual fans though. It really stinks, but I'm not sure about the non "bag/fashion" domain thing and its message.

We're on page 1 already for "bag blog" and it's only been a couple/few months. Of course, we've confused people don't have a real following still, but we can get there. We've been getting a lot of hits from Google Image Search recently, and I can only hope it at least means better CPI revenue from the site. We could use it, even if we don't get comments or many links. At the end of the month, it comes down to money, sometimes.

Then again, it's "just" a content site, so the "trust" is probably more important when it comes to Google Algorithm, than readers.

Rome

Well, I'm out at number 1. Thanks for this

Metalwarrior

Now that is a great post. This will help me a lot with my new site.
Thank You.

Aneesh

Hey hey that is a great list of bad decisions.I have made some bad decisions.. Will correct them soon

Daniel

Geoff, yeah I agree.

In fact I think that by "cheap" Steven meant of poor quality. I am a ASO user as well, but you need to agree that their plans are priced higher than the likes of Dreamhost of Hostgator, especially if you compare the bandwidht/price.

Geoff R

I disagree with #1. It doesn't matter how cheap your hosting is, as long as you get it from a decent host.

When I started I bought the $2.50/month plan from A Small Orange. Great hosting, decent uptime (98% usually) and the support was phenominal. I probably got more than $10/month value from their support answering not just my hosting issues, but even my word press problems and plugin malfunctions.

I've upgraded to the $5/month plan now, but I intend to stay with them, because the service rocks.

Lana

Thank you, Daniel!

Daniel

Lana, this is pretty normal. Yahoo always report more backlinks than Google.

Just keep track of the trend with one or the other search engine.

chipseo

Great list, thanks. We had/have a blog in a niche area that was buried in a url address for our main companies url and although the traffic is ok, there is no way at this point to extract it from the "company" page.

We have since started a similar blog with its own branding. If I ever wanted to sell it as a stand alone asset I could, but the other one would be pretty hard to do. Scott

Daniel

Tom, you got do some research. If you mean what extension, go for a .com.

Tom

I think it's time for me to buy a domain name. Which domain would you suggest? Thanks.

The Net Analyst

I've got to go with the trend and say that I've been ok with cheap web hosting. I use 3ix and I haven't had too many problems. Their servers crashed once, but they had everything back up within 24 hours and their online help is good. I couldn't ask for more at $12 per year.

Phamen

Absolutely right.

I think buying a domain name for ourself is the first and most important thing we have to do. People will not trust your site if you use a subdomain name.

Oliver Taco

Daniel –

I've had several people read that post and email me their own tale of woe.

Worse for us because not only was it a crappy link domain, it sounds like SEO anyway (we are launching a product for social networking, but it's not pure SEO) so I think google automatically has an anti bias.

But it has worked out fine. We linked in from good sites and resubmitted and got indexed in a week.

-OT

Hafiz

There is no problem for me regarding domain name and hosting. I would have to say that Daniel and I have almost similar concept although he is doing way better. If I'm not wrong Daniel is using doreo to host his sites, which I am using as well. His sites all have the "Daily" on it while mine have "Vizard" (though I only have 1 site for now).

I would beg to differ with walter. It is actually fine not to hire a professional designer as you could always edit a free template to make it look unique. My site for example is made from scratch, no designer to advise or help me with. So you can say that I'm a designer – an amateur one. 🙂

walter wimberly

Missing from the list "Not hiring a professional designer"/"Not listening to your web designer".

I also have to agree that #1 isn't a prereq. Starting off cheap (7-10/month) can save you some money while you start to build content and visitors/customers.

Daniel

Karla, yeah I think that free hosted solutions could be good for specific situations.

As soon as you have a small budget and minimal technical expertise, though, you will see that investing some time and money into a self hosted website have many benefits.

Karla ~ Looking Towards Heaven

#1 is true. But not as a blanket statement.

My business website is hosted on a free host (Microsoft Office Live)

I've had to work to make it look like some other than a canned website. But it is possible. This option is good for me because my business is small and home-based.

And my business is doing well in spite of free hosting.

Blessings,
Karla
http://fruition-designs.com

Daniel

Oliver, I will check that out. You are the third person that bought a banner domain, I guess it is not that rare therefore.

~Dawn

Number one was my biggest mistake- I had a blogspot address for almost 3 years and now I have to transition everyone as well as the permalinks.

I know I will go down in the rankings for searches/money, but now is better than later!

Oliver Taco

I was reading that list and thinking to myself: wayback machine your domain. And there you were, adding it.

We bought a spam domain and got it indexed, but it was spooky. We went into detail on our company blog:

Google Hates Us

-OT
Comments are closed.