7 Ways to Resuscitate a Boring Links Post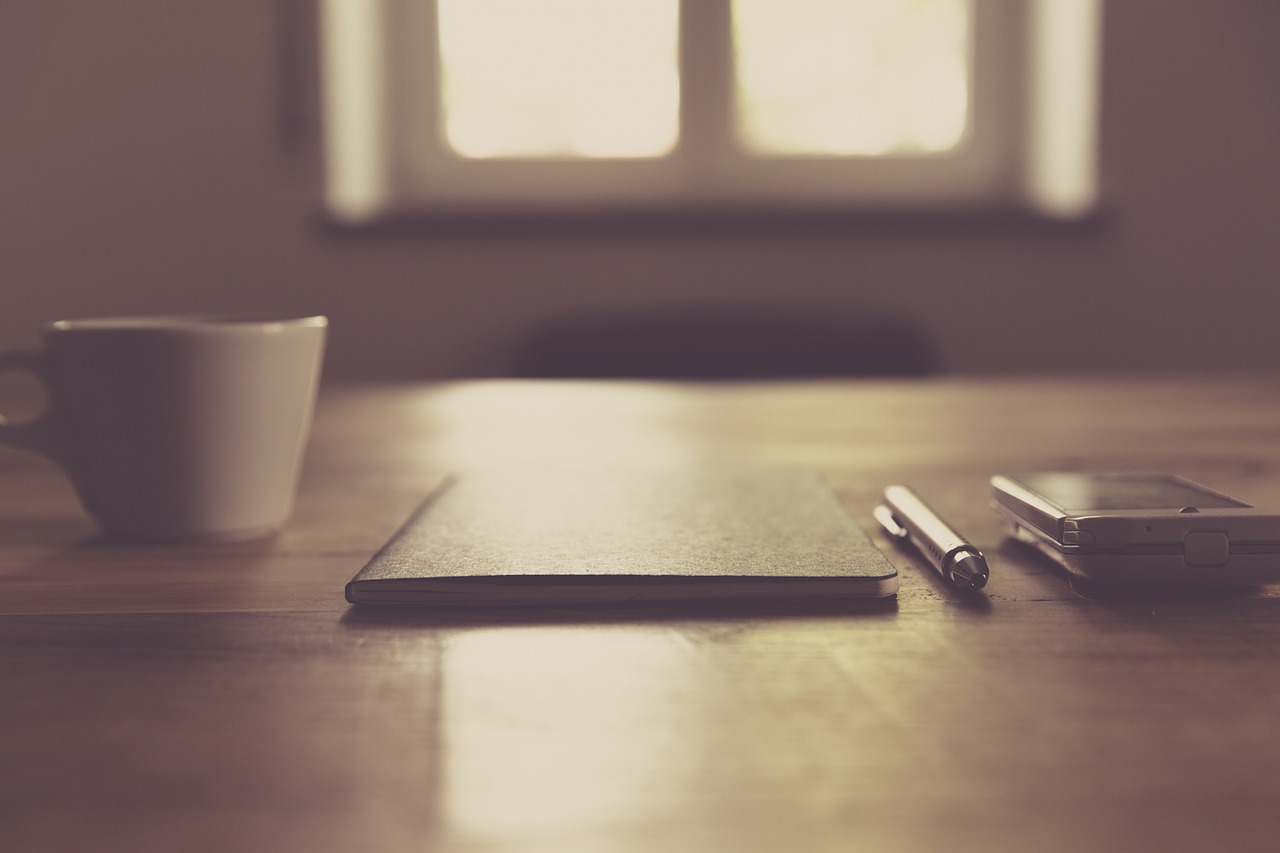 The links post is steeped in tradition. After all, the very first blogs were little more than a collections of links.
As blogs have multiplied, changed, expanded and evolved, the links post has remained, essentially, unchanged. It's a weekly fixture on most blogs, which is actually a little strange, when you think about it.
Has one of your weekly link round-ups ever bought in a lot of traffic? Has it ever been successful on social media? Has it ever received a lot of links? Probably not.
The links round-up post is one that rarely aims high. It serves to give your readers something to chew on while you take a day off. It demonstrates appreciation for some of the content you've enjoyed over the week. It sends out trackbacks, helping you take the first step in networking with other bloggers. These are all fine things. They're the reason why link posts have lasted so long without changing or adapting.
Despite that, I think the humble links post could be much more than it is.
In this article, I want to suggest seven methods you can use to breathe new life into your weekly link round-ups. They might even start to attract more links than they send out.
1. Turn your links post into a resource list
One of the main downfalls of the traditional links post is its unattractiveness to social media.
The main factor driving most submissions to social media is value, or how valuable something is perceived to be (whether it's entertainment value, knowledge value, or some other form of value). Link posts are generally seen as holding little value when compared to other types of posts.
Resource lists, however, are essentially just another form of links post, and they tend to do tremendously well on social media. So, what's the difference? It's all in the presentation. Grouping links together in themed bundles, rather than the common 'scattered topics' format, helps your links post take on the dimensions of a resource list.
Each week, you could publish a bundle of links structured around only one of the topics you cover. Give it the kind of headline usually reserved for a resource list (i.e. 10 Essential Putting Tips for Golfers). Something that takes the same amount of effort as a normal links post now has a good chance of being bookmarked and doing well on social media.
2. Group links on one topic
If you don't like the idea of presenting your links post as a resource list, you could simply give your links post a theme. This week it might be business, next week it might be design… of course, topics will vary depending on what your particular audience is interested in. Those topics are just examples.
Grouping links by topic increases your chances of being bookmarked. It allows your links post to take on some of the elements of a resource list without going all the way.
3. Build links around remarkable quotes
Another interesting way to present links is to reproduce your favorite quote from the article you're linking to. It's less work for you and it also encourages readers to contextualize the excerpt.
4. Build links around sensational quotes
Expanding on the last method, this variant changes the criteria for what you decide to quote. Using this method, the aim is to reproduce a quote that's been deliberately de-contextualized for entertaining and sensational reading. Readers will find it hard not to want to contextualize the quote you've provided, particularly if it's something that sounds very juicy out of context, and especially if the quote comes from someone they're familiar with.
A note: make sure not to quote anyone in a way that makes them look bad!
5. Weave links into your commentary
One particularly elegant approach is to work links into your words in a way that's as subtle as possible. Jason Kottke, for example, works links into his commentary rather than separating the two. Instead of the awkward 'link then explain' format, why not make things more seamless and meld the link and explanation of the content into one?
6. Handle links with a tumblelog
Unlike many bloggers, I don't post a weekly round-up of links. Instead, I update a dedicated tumblelog throughout the week. I particularly like this method because it allows me to give those who follow the tumblelog a guided tour of the web.
Instead of being a static resource, it evolves from day to day. Though it's unlikely ever to go viral or have social media success, I've found it to be the most enjoyable, quick and stress-free way to handle links.
7. Links as threaded discussions
Rather than structuring your links around a theme, you could structure them around a particular controversy or discussion occurring across your niche. Start with the post that kicked things off, then present other bloggers' reactions as a threaded discussion.
When linking to another blogger's contribution to the debate, you could reproduce a quote encapsulating their point of view. You could group together those that agree, or those that disagree.
If your links provide a nice overview of the controversy or debate, it could start to serve as a one-stop overview for people to link to when they want to provide some background for their readers. In other words, your humble links round-up could become a link bait.
Browse all articles on the Writing Content category
19 Responses to "7 Ways to Resuscitate a Boring Links Post"
zonixsoft

Free SEO Tools You Can't Live Without
SEO Help – Hot Tip – I use a variety of SEO related tools on an almost daily basis, and the best part is, all of them are totally free! However, I remember back in the day when I didn't have all of the awesome tools bookmarked for my convienience, and I would never remember which ones were which (that meant many Google searches to find all the right ones).

I thought it would be a fantastic idea to show you some of the SEO tools that you can use to analyze your site, and make changes if need be. If anything, these tools are just simply fun to use, and you can check all of your friends sites as well! Nothing wrong with a little healthy SEO competition, right?

Here are six of my favorite SEO Tools to get you started:

1. Backlink Anchor Text Analysis – This tool is especially useful, as we all know that anchor text (if you don't, then take my word for it) plays a huge part in the weight given to a link to your site. By inputting your URL, you can check all of the backlinks pointing to your site and the anchor text used for each. Quality, relevant, keyword related anchor text is the best way to link to someone, so if you see people that are linking to you using the infamous "click here", kindly shoot them an email and ask them to change it if they have time. It's worth the trouble.

2. Free Keyword Suggestion Tool – Okay, so I covered this a little in my last post, but it's definitley worth listing again. As you know, it's an quick way to nail down some nice keywords, and get a general idea of the amount of search volume each one commands. Quick, easy, and fun.

3. Domain Stats Tool – Yeah, spying on your competitor is so much fun! This tool comes in handy if you just can't seem to figure out why your enemies are ranking higher than you (other than the normal stuff). Input a URL, and it will tell you things like domain age, big directory listings, backlink count in the big 3 (Google, Yahoo, MSN). Nothing too detailed, but it may be useful information at one point or another.

4. Keyword Difficulty Check – This seo tool is just downright cool. In your quest for the ultimate keywords, wouldn't it be nice to see how difficult it would be to rank for a particular keyword? Problem solved. This famous tool over at SEOChat will do just that. It will tell you how hard it's going to be percentage wise to rank for whatever keyword you put in. For instance, the keyword "SEO" gets a score of 78.5%, compared to "Florida SEO Company" scores a 42.03%. I could actually do this for hours, so I better move on before I digress….

5. Google Vs. Yahoo Search Results – Talk about interesting. This tool lets you put in a keyword or keyphrase of your choice, and after it runs, it will present you with a graph showing where they rank on each site. Lines are drawn across the graph for matching domains. It's very cool to see how each search engine ranks pages for certain keywords. For instance, I ran a query on the keyword "seo tips", and I noticed that the 3rd result site in Google is ranked well over 40 in Yahoo. Not all of them are that far apart..some are actually really close. By the way, does anyone know the algorithms for each? I just need to borrow it real quick….

6. Term Extractor – This little handy tool will let you input a URL, and after analyzing, it will tell you what it thinks is a search engine targeted term. This is a VERY clever tool, which I recommend you run on your site periodically, that way if you're trying to target "garden tools" and the term extractor tells you that it thinks "sea monkey poop" is more SE targeted, that you have some work to do, keyword density wise!

There you have it, six fun and potentially very useful tools that you can use to help keep things in check, as well as kill time. Once you start playing with these fun online seo tools, it's hard to stop! I'll be posting more tools in the future, so stay tuned.

CatherineL

Great tips. I'm not great at doing links posts. But I do use the one you mention in tip 3 – using a quote from the article you're linking to.

I did that the other day on a great point you made about Tim Ferriss in Dirty Writing.

Number 7 sounds very interesting – I will definitely try that one soon.

Bob Angus

I use #2 and #5 for my weekly Prime Angus Filets post. I try to mix it up a bit – some topic related, some standalone, some in bullet list, and some blended. My goal is to engage the reader and discuss why I found these links valuable, not just provide a list.

I love the memorable or sensational quote idea. I try to link to titles that have some pizzazz. Why not pull out some quotes with the same eye catching, "I've got to read that" draw?!

Dan

@Skellie: Thanks for the link. I really like the idea of a tumblelog, especially that you can add brief comments on the links. No need to feel pressure to produce a complete post just to share something interesting.

I also like the way Cameron Moll includes these sorts of links on his blog: he has a sidebar section titled "Premium Linkage," and his link posts are very short, usually just a sentence or two. He has a separate rss feed just for the links as well as a page that serves as an link archive.

Rob O.

I like to work my Blogtipping link posts around a common topic or theme each month. I've gotten a pretty good response from this series since I began last March.

Skellie

@ Dan: It's skelliewag.tumblr.com — hope you enjoy it!

Thanks for the comments everyone — I look forward to seeing some cracking links posts (and if you use any tips, feel free to post a link here).

Norman

No.1 is really good!! I agree with that posts should have a value, either entertainment value, or resource value. I think the best way to present link post is to give a good summary of what the link or links is about. So that readers don't have to open the link to find out whether they should read or not. Even better, a relative detailed summary of the link will be much better. This way, most of readers don't have to open the link unless they are interested to know more details.

The second type of links is to collect several related links on one topic, especially rank the links in terms of inportance, and some insight will be a plus. If some one says igoogle, netvibes and my yahoo are all great way as a start page, and list the links, I feel not good enough. If you say, igoolg is good in that google reader and gmail are inside and evsier to use if you use google reader and gmail. Netvibes can put hotmail, yahoo mail, gmail all on one webpage and have more options, these kinds of posts will be much much better than this post:

good starting pages:

igoogle.com
netvibes.com
myyahoo.com.

Paul

I absolutely agree with #1 being important. Valuable relevant links keep users interested and coming back to you because you're now a source.

The main problem I had was finding relevant links and getting them to link back. I recommend Arkayne if you'd like to automate the relevant linking process. The widget has helped me keep readers tuned in by discovering and ranking related pages. Pretty good customization and metrics included.

Wayne Liew

I forgot when and which bloggers provide the tips on having weekly link giveaways but certainly over the period, it has become a very dry content since these posts often contain just links which does not seem to have any value.

You surely have the list for bloggers to freshen their link posts up. I always recommend others to add in their opinions to the links that they feature in their blogs which is almost the same as your Point 4.

Tay – Super Blogging

I really like number one. Mine are always called "The Best of the Blogosphere", and I never thought of doing it differently. Changing might break tradition, but I'll give it a go next week if I remember. 😉

Chip
Lana

I like Sucker's idea: a whole post consisting of links! I think it's easier done with a technical or a very niche blog, where everything is interconnected. But with enough info to support a post any subject (real estate or shopping) will do.

Maki

The main problem with putting links on a tumblelog or a dedicated links page away from your main channel is that you're not really giving full exposure to the people you link to. You don't send much traffic when you're putting stuff on a page that only a few people notice or subscribe to.

And I didn't really get No. 5, what Kottke is doing doesn't seem to be very unique or revolutionary. 🙂

Dan

Skellie, can you provide a link to your tumblelog so we can see an example?

Dan Cole

These are some good tips, I'll have to remember to do my link posts differently from now on.

Sucker

Good tips. Some I've seen and others I might have to try out!

Another interesting thing I've seen are links posts written as original poems, with certain lines linking to other blog posts!

TheBloggerTips

Thanks for the useful guidelines. Is this one of the SEO strategy for blogger?

Daniel

I should apply some of these more often also :).

Ben

Great list and one that I'm going to bookmark. Also, a great list for when you get stuck for something to write.

Thanks for the info.
Comments are closed.