Seven Ways Blogs Make Money – Which is Right For You?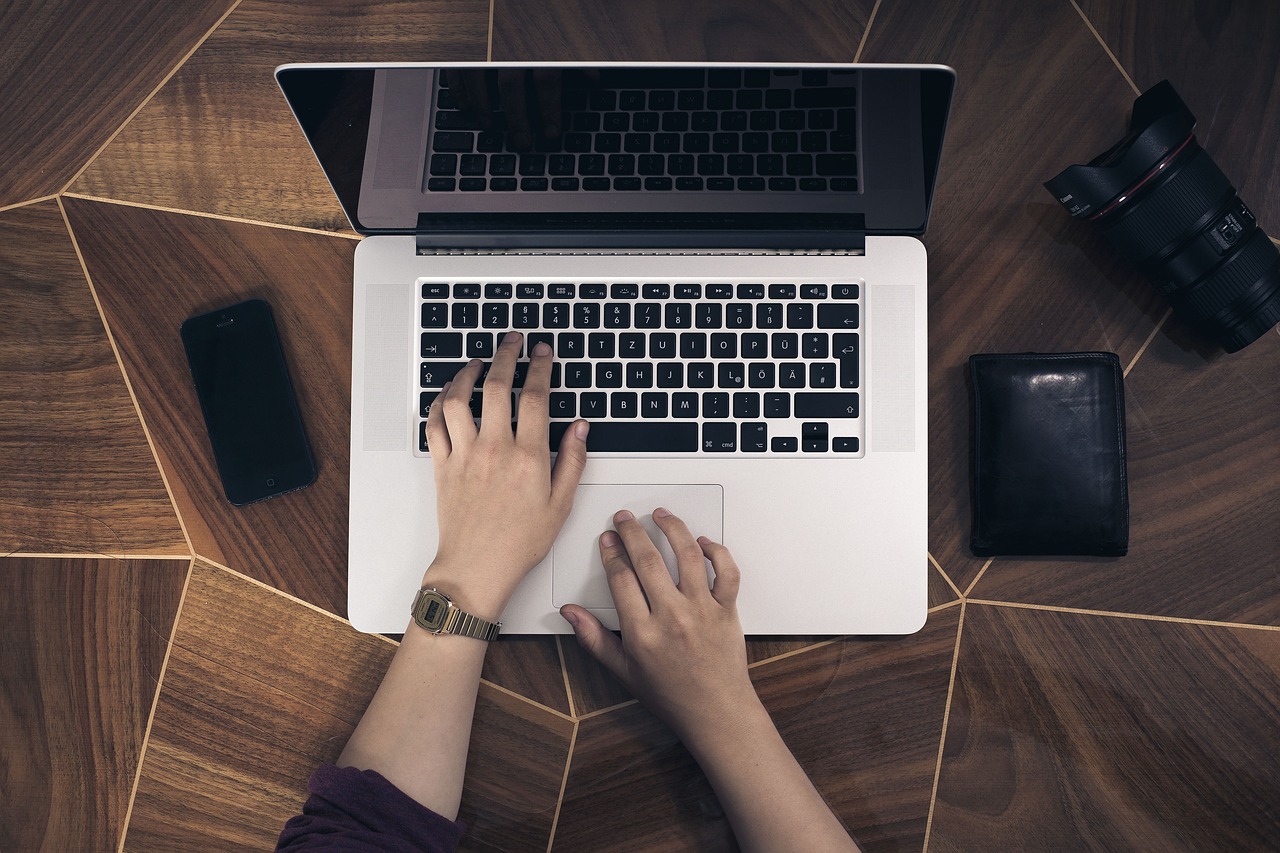 Do you wish your blog was bringing in more money?
Even if you're just blogging because you love to write, there's a good chance that the idea of earning money from your blog has crossed your mind.
And if you went into blogging with the hopes of starting up a business, you're probably on the lookout for ways to monetize your blog(s).
These are seven straightforward ways to make money from a blog. I've ordered them, roughly speaking, from the easiest and fastest to implement up to the hardest and most complex – though also most potentially rewarding.
#1: Donations
The simplest way to monetize your blog is to put up a "Donations" button or similar. Some blogs refer to this as a "tip jar" – or the "buy me a coffee" or "buy me a beer" button.
Works well if: You just want to cover your hosting cost; you have particularly loyal readers.
Drawbacks: Unlikely to result in much money; can make your blog look rather amateur.
Read more: Buy Me a Beer: Why the "Donate" Button is Dead … Almost (Blog Tyrant)
#2: Advertising
However big or small your blog is, you can run ads: this might mean GoogleAds or selling individual slots for banners.
Works well if: You have lots of traffic; you have a niche where advertisers pay well.
Drawbacks: Too many ads can make your blog look unattractive; ads will drive readers away from your site.
Read more: 22 Ways to Find Advertisers for Your Website
#3: Affiliate Sales
Many sites, including huge ones like Amazon, offer an affiliate program. You link to their products with a special affiliate link, and if anyone buys something, you get a cut. (For digital products created by other bloggers, your affiliate cut will often be as much as 50%.)
Works well if: You write an in-depth review; the products are a good match for your audience.
Drawbacks: Could distract readers from buying your products; may take a while to build up a steady income stream this way.
Read more: 15 Affiliate Marketing Questions Answered by 3 Experts
#4: Digital Products
Many bloggers create their own digital products – ebooks are particularly popular. These can take a lot of time to put together, but they also can act as the first step toward turning your blog into a real business. (You'll sometimes hear these called "information products" or "electronic products".)
Works well if: You can create something genuinely valuable; you've built up a good relationship with your readers.
Drawbacks: An over-priced or underwhelming product may put readers off ever buying from you again.
Read more: Get Started Selling Electronic Products on Your Blog (ProBlogger)
#5: Services
Have you ever seen a "Hire me" page on a blog you were reading? Some bloggers offer their services as freelancers – perhaps in areas like design, business consulting, or even blogging. This is an alternative to the product route of turning your blog into a business.
Works well if: You're skilled in a specific field; you have time to work one-on-one with clients.
Drawbacks: Hard to scale up (your time is finite); depending on your niche, your readers may not be able to afford to pay a good rate for your time.
Read more: 7 Lessons from a Full Time Freelance Blogger
#6: Physical Products
Blogs that sell physical products are often ones that were created to support an existing business, like an online or bricks-and-mortar store. They arrange shipping of the products (either directly or through a drop shipper). The products may be ones they create, or ones they buy wholesale.
Works well if: You already have a business selling physical goods, or experience of one.
Drawbacks: Many more overheads than selling digital products; likely to involve upfront costs.
Read more: An Introductory Guide to Selling Physical Products Online From Anywhere (Location Independent)
#7: Membership Site
A membership site charges a fee (normally monthly) for members to access content. The content might be "dripped" (every member gets certain content at week one of their membership, at week two, and so on) or new content might appear for all members at the same time, regardless of when they joined.
Works well if: You have in-depth, multimedia content to share; you can create a sense of community.
Drawbacks: Likely to require some technical support; may be tougher to promote than one-time payments for ebooks or similar.
Read more: 7 Tips for Creating and Running Your First Membership Site (Copyblogger)
Have you tried any of these methods for making money from your blog? Or are any of these on your to-do list for the future? Drop a comment below to let us know your experiences.
Browse all articles on the Monetize category or check the recommended articles for you below:
8 Responses to "Seven Ways Blogs Make Money – Which is Right For You?"
faisal

Membership sites are now going down as people shift to better things like e-learning through apps.

Dean Saliba

I'm surprised you have not mentioned sponsored posts, I have made a nice chunk of money from this method, are you against this kind of method? Is that why you omitted it from your list?

Mark

Great tips. I like all the methods that you've highlighted, but I have only used google adse, and am trying to using affiliate products especially from ebay and amazon. All the same, good read

Ali Luke

@Emily — What a great addition! I've never tried sponsored posts as for my own blogs, they weren't a great fit with my overall strategy — but I know they work very well for some bloggers.

@dojo — Of course there'll always be some methods that suit some bloggers and others, and I admire you for taking a stand on what you will and won't do. Hope you give some of the other ways a go though!

@Hayley — An ebook can be almost any length, but you'll want your readers to feel that they're getting value for money. For me, that's meant aiming for around 80 – 100 pages (around 20,000 – 25,000 words) — shorter than a print book, but if you're giving high quality information, people will be willing to pay.

I've never asked for donations either, for the same reason! It's probably the least effective method (certainly from what I've heard from other bloggers) but I wanted to include it as I know it does work for a few people.

SEO Genie

Interesting post! I run some blogs and Advertising and AdSense is acording to me the best way to make money online. I belive that donation does not work as well anymore as people tend to hold onto their money these days :/

Hayley @ A Disease Called Debt

I'm going to try a few of these methods at some point – I'm particularly interested in writing an ebook. How long should an ebook be do you think?

I don't think I could ask for donations. I'd feel a bit cheeky!

dojo

The only way I wouldn't monetize is by paid membership. I think people should have free access to my information and I should be able to monetize the content and not have them pay. Other than that, am open to any of these ways and have tried some of them at least.

Emily @ The Boom Works

One of the ways that I've made money in my personal blog is through getting sponsored posts – that kind of ties in with the advertising and the other methods. It's interesting to me to see the owners of small business' eyes light up when they realize that they can use their blog to initiate other income streams. 🙂 Thank you for this post – it provides a bit more information than 'really, we swear, this works.'
Comments are closed.