7 Reasons Why Google AdSense Rocks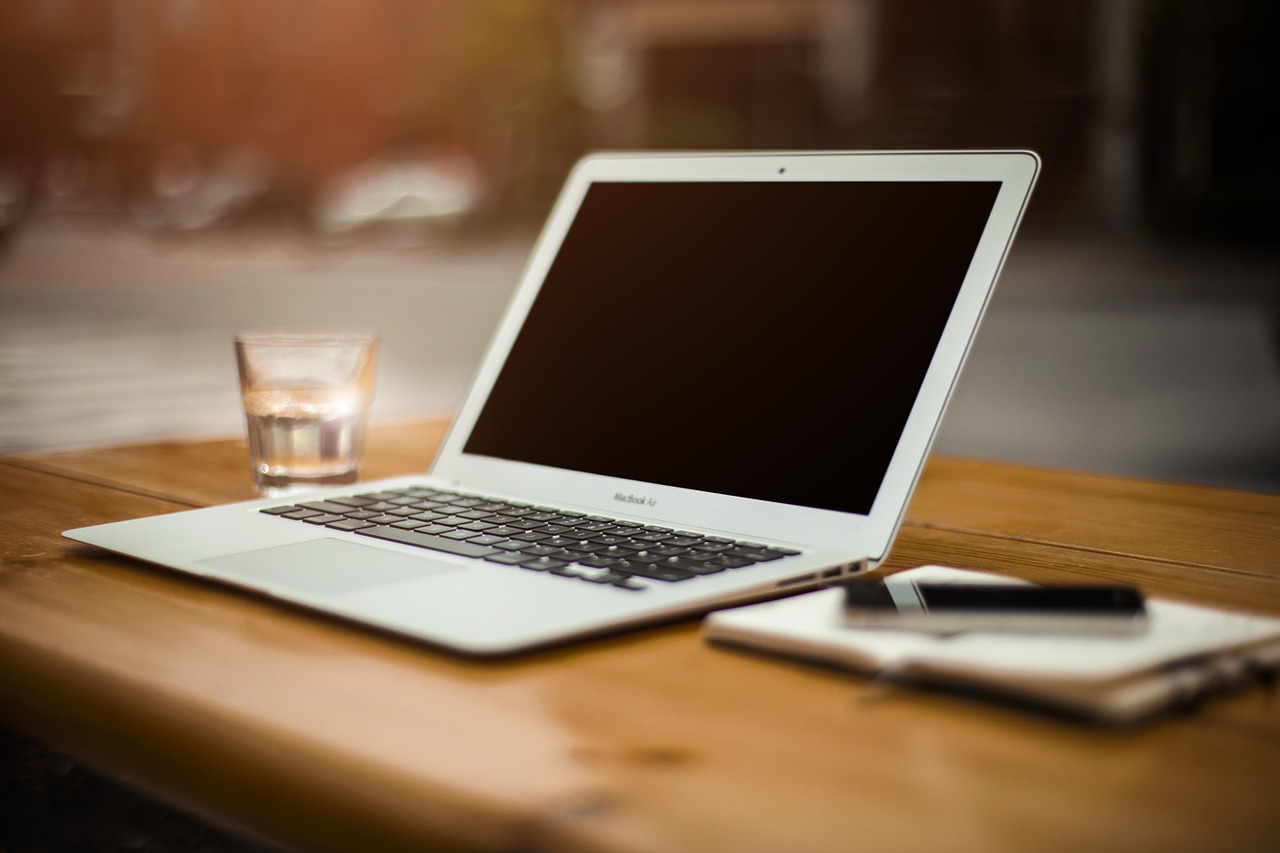 If you ask bloggers and webmasters what they think about Google AdSense, you'll probably hear all sorts of answers. Some love it, some think it's OK, and some hate it because they can't seem to be able to make any money with it. I fall in the first group.
AdSense certainly is not suitable for all types of sites, and there are other monetization strategies that can be more profitable in some situations (e.g., selling your own products). That being said, and as far as monetizing your site with ads goes, I think AdSense is the best advertising network on the Internet. Here's why:
1. It's Easy to Setup and Get Started
Most ad networks require a minimum traffic level before you can join, and the application and setup process can be a pain.
AdSense, on the other hand, can be used even on small websites, and it has very few restrictions regarding where you can use it.
2. Huge Number of Advertisers
AdSense is by far the advertising network with the largest amount of advertisers. This means that you'll get your units filled with ads pretty much every single time a visitor comes to your site.
On many other ad networks this is not true, and your earnings tend to get negatively affected.
3. Ads Are Really Targeted
Most advertising networks claim to only display ads that will match the content of your site, but few actually do it.
This is connected with the previous point. In order to be able to display targeted ads the network must have a huge collection of ads to choose from, and most networks don't have it.
4. You Can Monetize Global Traffic
Another problem with most ad networks is that they tend to focus on US traffic. Some will pay pennies for impressions coming from outside the US, and others will not pay at all. If 50% or more of your traffic comes from other countries, you can guess that you'll be losing money.
It's true that on Google AdSense you also have some advertisers targeting US traffic exclusively, but there just as many targeting visitors from other countries and parts of the world.
5. The Earnings Are Pretty Good
I have seen ad networks that occasionally offered very high eCPMs (i.e., how much you actually earn for each page view on your site) but on average AdSense tends to beat most networks.
Another advatange is that AdSense earnings tend to be consistent all over the year (and over the years), while the rates you'll get from CPM networks vary both with the season and with the overall economic climate.
6. The Ads Blend Well
Some people don't like text links, but I think they are actually less intrusive than flashy banner ads, and it's possible to integrate them with the design of your website without making it look ugly.
Some time ago AdSense started working with banner and video ads as well, but most of the ones you see around look very professional too.
7. Payments Are Always on Time
I had my share of problems trying to receive the money ad networks owed me. Sometimes they would pay 30 or 60 days late, other times they would pay only half of the money I was supposed to receive.
With Google AdSense I never had a problem in this regard. The payment is always sent directly to my bank account at the end of every month, and the amount is always accurate.
Over to the Readers
What is your relationship with Google AdSense? Do you love it? Hate it? Explain why with a comment below.
Browse all articles on the Monetize category
42 Responses to "7 Reasons Why Google AdSense Rocks"
Amrish Singh

Nice artical, Google adsense always show relevent ads to site that help to increase CTR of ads and this is the big one

Zach

I agree with the post, but the problem with adsense is that they will ban you without even telling you why.

Dean Saliba

I fall into the third group, mainly because they kicked me out for something that somebody else did to my account in 2004! 🙁

DailyPhotographyTips

I have tried other things with Adsense. But I got rid of all of them but Adsense.

Lee Ka Hoong

I definitely love Google Adsense! I've been making money from Google Adsense for more than 2 years and they never delay my payment even it's as little as $100. It's actually not difficult to make money from Adsense, it's simple to make $1 per day from Adsense, but many people couldn't make it, traffic from search engine is the key.

Anyway, it's not simple to get approved by Google, you must need to have a blog with some articles and traffic, then it shouldn't be any problem to get approved and start making money.

It's just part of my monthly income, but still I love it as no people hate extra money!

Build more sites and earn more from Adsense!

Thanks,
Lee

Mighty

Yes indeed! Google Adsense rocks! But I still need lots of traffic to make money off of it.

Curator at Brands

I think it depends. If you have a highly targeted site/blog you maybe better off selling ads to a few select sponsors. You can cut better deals and advertiser usually pay for 90 to 180 days blocks. You also get paid in advance as opposed to Adsense.

If you target a very broad audience then you may be better off with Adsense.

ScorpionGod

Yeah I really Love before reading this article. Now I love Adsense more than before. I like because they Paying higher than other Adnetworks!

ClickTheTurtle

I am looking forward to being a part of the program and producing creative content that is worthy of the international traffic google provides organically.

livefree

I like adsense it is the best because it is higly keyword based than other contexual ad networks.but you should have tons of clicks to earn some money.

Stephen

Adsense just recently started yielding earnings for me on my news site. Using the URL blocking tool helped immensely to increase earnings as well as the Auto AdSense Sections plugin. I'll be using Adsense for my main revenue source on some more websites in the future as it is so easy to implement and payments are always on time.

Thanks for the list, Daniel! I agree with all your reasons.

Jon

Nice points, no doubt AdSense is a profitable venture especially if you like putting up niche sites and love link building. You could focus on searching for profitable niches with low competition while allowing your already ranked top niche sites to earn for you on autopilot.

On the other hand, building an authority site like this blog is also a great way to earn from AdSense.

The only thing to remember, especially those who are not earning much from AdSense is that, traffic plays an important role in earning profitably from AdSense.

Nice article.

Manuel Ignacio López Quintero

I'd like Adsense but I think you need 100 pageviews/day to have some earnings!

Palani@Online Surveys

Google now allows the Adsense revenue to be transferred directly to our Bank account.

However the check payment also available.

But I feel Online transfer of Money is easy and quick.

Justin

I am enjoying adsense because the click amount is much higher than other competitors like Chitika and Infolinks.

With plug ins like easy adsense, it becomes easy to add adsense to your blog or website.

Roseli A. Bakar

Adsense and international traffic, cannot go wrong.

Lakhyajyoti

I have applied several times to get approved by google adsense.But most of the bloggers earning good from adsense.

Through the Lens of Kimberly Gauthier, Kimberly Gauthier Photography

I need to give Google Adsense another shot. I just wasn't getting useful ads so I took them down. I wonder if I need to give them more time to find me.

I had them up for only a week (too short to expect great ads?) and got as for photography schools, which were really just search sites. Not very helpful for my readers. I was hoping to get ads from photography stores.

I moved over to Amazon where I can select what I put on my site. It's not a set it and forget it system, but I was able to at least link my favorite photography gear and equipment.

I also signed up with affiliate sites and now have B&H Photo on my site.

Tilen

AdSense really rocks! Never had any problem with them 🙂 they're just the best!

Algernon

I installed AdSense a few weeks ago and have had an abysmal CTR despite aggressive placement. I've heard CPM ads are basically a thing of the past. Is that true?

Nasrul Hanis

I love the 6th point! I usually use images ads because they make my sites look interesting and alive!

Once you know how to play with it – you love it 🙂

Fisayo @ Secrets Of Entrepreneurship

I like using AdSense because of its simplicity. I hear ads would also be more targeted soon which means more relevant ads for users, more revenue for publishers, and better value to advertisers.

Thanks for sharing

Thomas

Yeah adsense is great. The link unit is very powerful! But I want to try affiliate sales. So I started implementing Amazon products into my site. We shall see which one makes the most money!

ciken

Hi there!

Adsense? Honestly Adsense Really Rocks! So far so good for me…almost 4 years with google adsense..no problem at all!

Young

I love Google AdSense, because she is lovely and cute. 🙂

Tuan

I've used Adsense since the first days of my blog and I don't have to disappoint about it. The earnings keep rising and give me a good amount each month. Thanks Google.

Matt Gio

I love adsense. I don't make a ton of money off of it, but it's reliable. I can keep track of my earnings and I get paid on time. Which you really can't beat. It's much better than trying to sell directly to advertisers. It's a lot less hassle.

Dinesh @ DailyBlogMoney

Adsense fills 80% of my monthly income. Its really works great. As you said payment on time, good interface to mange almost everything in Adsense dashboard and all major points you pointed out here.

Allowing/Blocking advertisers and URLs also another cool feature that can be added in your list, since most of the other networks do not allow this.

Still, I expect Adsense to allow publishers to modify the ad codes, like changing the desire color and ad size.

What do you think Daniel?

Jacques Bezuidenhout

I've started a new website and decided to try adding AdSense to the site. The site was only launched on 21 Feb and I have already earned more than $110 with it.

Agree that it is easy to set up and tracking & reporting very good.

Web Marketing Tips

Yes I must say that first step of almost every internet business person is adsense.

Jeremy is one of them.

Matthew Snider

I would say close to all of these is why I use adsense.

Thanks for the easy list brother!

Web Marketing Tips

Adsense is best for –

# If you are new into internet business and start through blogspot.

# You do not know A B C D of affiliate marketing

# You simply love mobile and laptops and adsense simply doing great on that.

# You want to get monthly cheques at home.

There are more reasons …

Kamal

Adsense is the best way to monetize your blog if the ad placement is good. You can check out mine for an example 🙂
Comments are closed.