7 Habits of Highly Efficient Bloggers
This is a guest post by Skellie. She writes about the art of content creation at her blog, Skelliewag.org.
You've probably noticed, either at work or at school, that it's not always the most talented person who succeeds, but often the most efficient person. Those with the ability to complete more tasks in less time, and to prioritize those tasks, are generally also successful people.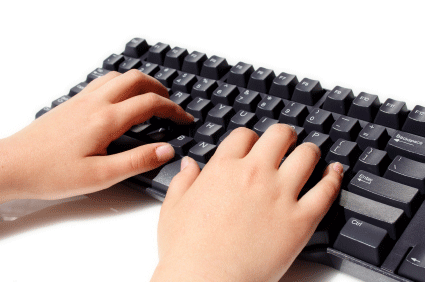 How many times have you seen someone with talent squander it away by being lazy or unorganized?
As a blogger, it's not enough to write great posts and wait for the magic to happen. The successful blogger approaches their task like a diligent student. Like the employee of the month.
In this post, I want to outline seven habits of the highly efficient blogger, and most importantly, explain how you can work these habits into your own blogging routine.
Keeping track of what needs to be done
1. Write down 'to do' tasks
I write down blogging tasks alongside daily tasks in my organizer. When you think of work that needs to be done, don't file it at the back of your mind to do at a later date. Chances are you'll forget about it. Assign the task to a specific day when you know you'll have the free time to do it.
If you don't like the rigidity of tying tasks to a time-frame, at least keep a list of things you want to do when you get the time. Backpack allows you to keep a 'to do' list on the web for free. You can check items off the list when they're done, and update it from anywhere.
2. Prioritize
If you don't prioritize your to-do list it can be difficult to know which task you should tackle first. Avoid the confusion (and skip potential time-wasting) by prioritizing to-dos in order of importance. Often tasks will take longer than you imagine or you'll find you don't have as much free time as you thought. Tackling the most essential tasks first means your blog won't suffer too much if you don't get everything done.
Managing ideas
3. Take a notebook with you everywhere
This is the most common advice given by authors when asked where they get their ideas. In truth, ideas are everywhere — it's just a matter of catching them when they come to you. A pocket-notebook will allow you to write down post ideas wherever they strike, work on future posts, write down interesting quotes, and so on. This will lessen the time you need to spend staring at a blank screen, waiting for inspiration to arrive.
4. Create surplus content
Sometimes ordinary life gets in the way of blogging and you're unable to work on your blog for days at a time, either because you're too busy or simply feeling uninspired. Having several posts already written means you need only spend a few minutes copying, pasting and publishing the post in order to keep your blog looking lively.
5. Make a quick-list of ideas
Having a list of one-sentence post ideas cuts down the time you need to spend thinking and allows you to get straight into creating content.
Tracking achievable goals
6. Have a grand plan
Your blog should always be moving in a particular direction, and everything you do should contribute to its progress, even if only slightly. When constructing the plan, the most important points to keep in mind are:
What is my overall goal? (To make money, to get very popular, to build my personal brand?)
Who do I want as readers? (How can I reach more of these people?)
What kind of content do I want to create?
What kind of opportunities am I looking for?
Each smaller goal should fit into the overall plan you have for your blog. If you can't see how a particular task contributes, your time is probably better spent elsewhere.
7. Have small, realistic goals
Setting benchmarks like "Get 1000 subscribers by the year's end" isn't a very fruitful practice. A better plan is to avoid goals which are dependent on factors you can't control (subscriber numbers, traffic, diggs and so on) and stick to goals you yourself are responsible for achieving. Doing so will turn your goals into something to work for, rather than something to wait for.
The smaller and more achievable these goals are the more frequently you'll experience the satisfaction of having completed them. That feeling of achievement is what keeps many bloggers going.
Some example goals:
Seek out a new source of potential readers (a new forum, another blog)
Leave comments on 5 different blogs in your niche
Write a guest-post for another blog
Write a long post
Make it easier for readers to add your posts to social bookmarking services
Other advantages
Becoming an efficient blogger will both cut down the time you spend blogging and increase your effectiveness.
This will certainly help with running your blog, but it might also have an effect on other areas of life. Less time spent behind a computer is more time spent with friends and family, after all.
Browse all articles on the Writing Content category
23 Responses to "7 Habits of Highly Efficient Bloggers"
KETAN RINDANI

A very helpful post indeed. I will consider these suggestions..in fact, I already have a "grand plan" but its implementation seems slow. I have the material – it just needs to be compiled in a blog-friendly format. Reading about successful (and efficient) bloggers drives me to "get there" in a well-planned and prganised way.

susieshomemade

This list makes me feel great! I exercise all of these habits. I guess that means that if I continue this way, I will be successful.

SEO Genius

Another great article something i can easily relate to and take advice from.

Thanks Daniel 🙂

Rina Chong

I'm a virgin at blogging unless Facebook counts? I'm just getting into the blog scene and am trying to get my head around it and it's purpose. I think once I get a domain name everything will follow and these 7 tips were definitely very helpful. Thank you. xo

Dinesh Premalal

Good post! I find it really helpful

Diana

This is such a helpful post!

One of my favorite tools for blogging is Google Notebook. I clip web pages and keep them in a few different notebooks so I can easily refer back to them when I'm ready to write. And it's a snap to delete them when I'm finished with each clip.

Goutam

A really Inspirational Post.
I have a problem of spending lot of time on computer for blogging. These tips will certainly cut down that time.

William Hertling

It's also key to find the time to blog when you've also got a day job and possibly a family to spend time with. I think that having an old fashion notebook (#3) is really right on target. If you have to sit at the computer and wait for inspiration, it's going to take a lot more time than if you happened to jot down an idea and an outline as you were falling asleep the night before. If you've got an idea and an outline, you can get a post out quickly. A couple of other tips I've shared via my own blog are to repurpose other things you've written, and to substitute blogging for email. If you're going to email a friend, for example, and the topic is of interest to more than one person, then write a blog post and just send your friend an email instead. It's both a source of inspiration as well as a time saver.

TipsoSaurus

Oh my god! Some one stole my headlline 😛
Well, I was thinking to write an article (for the blogging tips series) on the same lines and had thought of using this title…but it seems that skellie has same frequency as mine 🙂

Anyway, very very nice tips and these are tips which I recently started to follow and I can see the difference in my blogging already 🙂

Michael Martin

Great post Skellie. Tip #7 was my favourite; I'd never considered goals in that manner before. (I knew vague goals weren't that useful, so I've never actually worked with grand goals)

Parandroid

I secretly, I secretly go from the police discovered

Skellie

@ Mike: You use Digg to get organized? I'd love to know how that works… I would never have thought of that.

@ Mary: Thanks! It's good that you were already doing some of those things. I guess we could all be a *little* more efficient, though 😉

@ Jeba: Good luck with the to-do list. Sounds like you're making good progress.

@ Deron: Thanks — glad you found the post useful. Writing posts in advance is a great idea and something I try to do — but could do more of.

@ Edward: I agree, getting 1000 subscribers is a nice thing to achieve. But I think it's more productive to keep milestones and goals separate, and focus on the little things you can do to work towards a milestone.

@ Average Joe: Yup — there's nothing worse than forgetting a great idea.

@ GermWorks: Good luck with it. Backpack is great so if the phone thing doesn't work give it a shot 🙂

@ Michael: Thanks — it's good to see you around too! In regards to your comments: what about someone who is talented at being efficient? 😉

GermWorks

Ok, youve convicted me.

After putting it off and off I have started a "To do list" on my phone, now lets see if it actually works 🙂
may need to look at the "backpack" however

Average Joe Blogger

Great set of tips!

I know for me, ideas come at odd times and keeping a notepad to write down these ideas really helps.

I just wrote a post 10 Sources for Blogging Inspiration. Go check it out if you are in need of some ideas.

Edward Dowd

I like the idea working towards the things you can control, not what you can't. I think that is a good message to myself. But getting the external factors like 1000 rss subscribers measure where you stand though and how well you spend your time.

Deron Sizemore

Really great ideas there. The surplus of articles is one that I've had plans to start working on here soon. I have a couple more sites in the works, but I find it hard to make time to write on my current blog and then also develop the others, so I'm going to write a surplus of articles and set my blog platform to release them ever other day or so for a couple weeks so my blog can essentially run on autopilot while I get some other sites going.

Daniel

Michael, personally I think that hard work trumps talent :).

Better Blogging with Michael Martine

Nice to see you guest-blogging, Skellie. I would say the most successful people are not those that are the most efficient, but those with the most talent (ability to execute well is certainly a talent) and the right connections (it's all about the networking). But of course, staying on task is vital, and your post is chock full o' great advice for that. 😀

Eternalsoul

Great tips, Daniel. Thank you.

Daniel

hem, it might be the caching from my server. Try using wp-cache (plugin) if you use WordPress, it should optimize how your pages are displayed.

Jeba

I always try to build a to do list but never end up following it… It is easy to get started but following it is a bit tough.. tried many times.. now trying to blog daily.. one week has passed and haven't broken it yet..
I will try to hang on and post daily…

Mary Emma Allen

Super post. Just what I need to get more efficient. I accomplish a lot in a day and do much of what you suggest, but there's always room for more efficiency…and greater accomplishment without feeling completely stung out.

Mike Panic

Write down 'to do' tasks

I hate to-do lists… but I can't always remember everything, so I do one of two things. I have a web sticky mod for my iGoogle homepage that I'll jot down blog ideas for and / or use Digg. I can always go back to my Digg history and see what I was into and use those articles for reference.
Comments are closed.