You've probably noticed, either at work or at school, that it's not always the most talented person who succeeds, but often the most efficient person. Those with the ability to complete more tasks in less time, and to prioritize those tasks, are generally also successful people.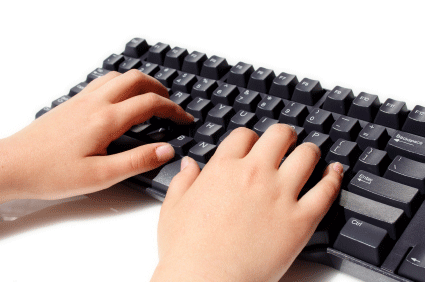 How many times have you seen someone with talent squander it away by being lazy or unorganized?
As a blogger, it's not enough to write great posts and wait for the magic to happen. The successful blogger approaches their task like a diligent student. Like the employee of the month.
In this post, I want to outline seven habits of the highly efficient blogger, and most importantly, explain how you can work these habits into your own blogging routine.
Keeping track of what needs to be done
1. Write down 'to do' tasks
I write down blogging tasks alongside daily tasks in my organizer. When you think of work that needs to be done, don't file it at the back of your mind to do at a later date. Chances are you'll forget about it. Assign the task to a specific day when you know you'll have the free time to do it.
If you don't like the rigidity of tying tasks to a time-frame, at least keep a list of things you want to do when you get the time. Backpack allows you to keep a 'to do' list on the web for free. You can check items off the list when they're done, and update it from anywhere.
2. Prioritize
If you don't prioritize your to-do list it can be difficult to know which task you should tackle first. Avoid the confusion (and skip potential time-wasting) by prioritizing to-dos in order of importance. Often tasks will take longer than you imagine or you'll find you don't have as much free time as you thought. Tackling the most essential tasks first means your blog won't suffer too much if you don't get everything done.
Managing ideas
3. Take a notebook with you everywhere
This is the most common advice given by authors when asked where they get their ideas. In truth, ideas are everywhere — it's just a matter of catching them when they come to you. A pocket-notebook will allow you to write down post ideas wherever they strike, work on future posts, write down interesting quotes, and so on. This will lessen the time you need to spend staring at a blank screen, waiting for inspiration to arrive.
4. Create surplus content
Sometimes ordinary life gets in the way of blogging and you're unable to work on your blog for days at a time, either because you're too busy or simply feeling uninspired. Having several posts already written means you need only spend a few minutes copying, pasting and publishing the post in order to keep your blog looking lively.
5. Make a quick-list of ideas
Having a list of one-sentence post ideas cuts down the time you need to spend thinking and allows you to get straight into creating content.
Tracking achievable goals
6. Have a grand plan
Your blog should always be moving in a particular direction, and everything you do should contribute to its progress, even if only slightly. When constructing the plan, the most important points to keep in mind are:
What is my overall goal? (To make money, to get very popular, to build my personal brand?)
Who do I want as readers? (How can I reach more of these people?)
What kind of content do I want to create?
What kind of opportunities am I looking for?
Each smaller goal should fit into the overall plan you have for your blog. If you can't see how a particular task contributes, your time is probably better spent elsewhere.
7. Have small, realistic goals
Setting benchmarks like "Get 1000 subscribers by the year's end" isn't a very fruitful practice. A better plan is to avoid goals which are dependent on factors you can't control (subscriber numbers, traffic, diggs and so on) and stick to goals you yourself are responsible for achieving. Doing so will turn your goals into something to work for, rather than something to wait for.
The smaller and more achievable these goals are the more frequently you'll experience the satisfaction of having completed them. That feeling of achievement is what keeps many bloggers going.
Some example goals:
Seek out a new source of potential readers (a new forum, another blog)
Leave comments on 5 different blogs in your niche
Write a guest-post for another blog
Write a long post
Make it easier for readers to add your posts to social bookmarking services
Other advantages
Becoming an efficient blogger will both cut down the time you spend blogging and increase your effectiveness.
This will certainly help with running your blog, but it might also have an effect on other areas of life. Less time spent behind a computer is more time spent with friends and family, after all.