6 WordPress Plugins for Better Comments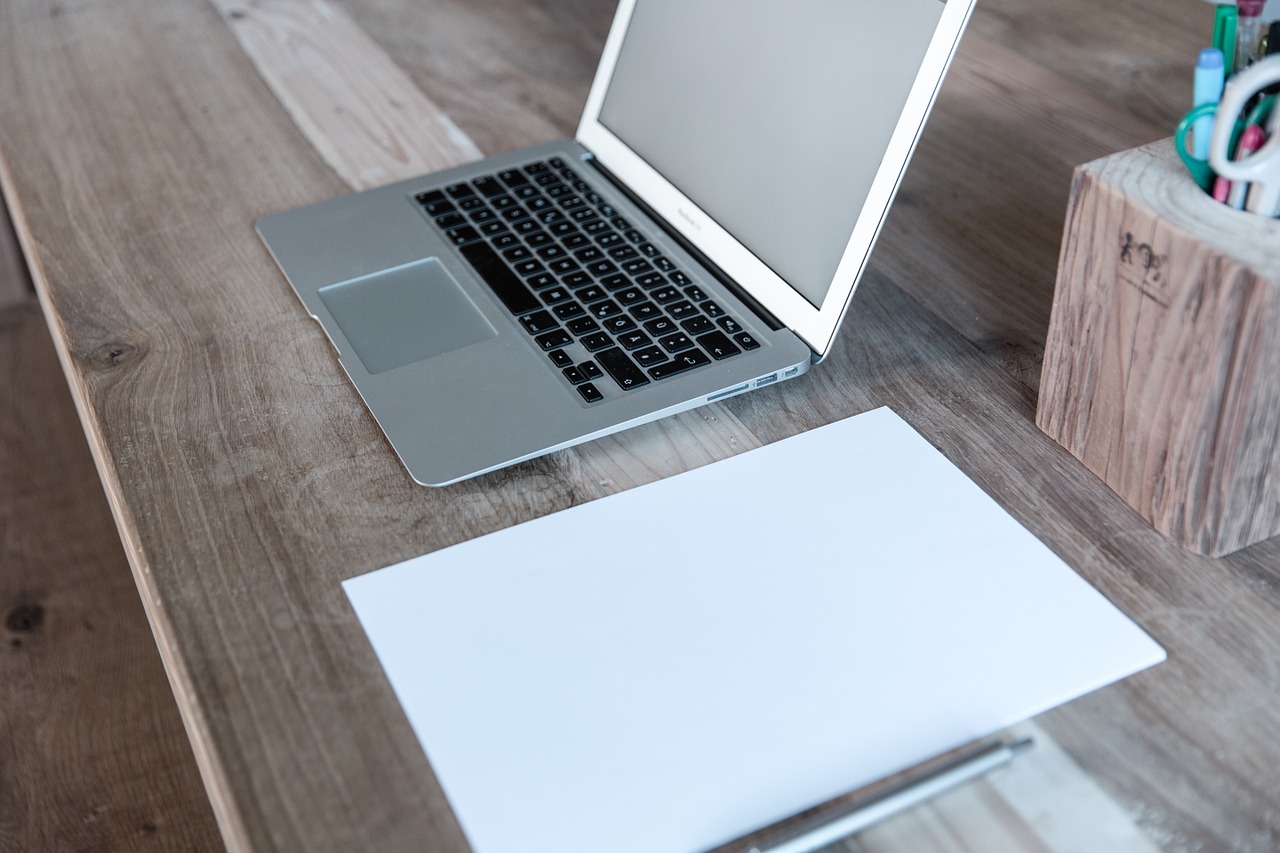 This is a guest post by Srikanth AD. If you want to guest post on this blog, check out the guidelines here.
Bloggers love to have comments on their blogs. It builds social proof, enriches the content, fosters community and so on. Here are six plugins that you can use to boost the number of comments on your blog and make the commenting process more efficient.
1. Better Comments Manager
Replying to comments from your readers will make them come back in the future, because they will know that your care for them.
The "Better Comments Manager" plugin allows you to reply to the comments right from the Admin panel. In the absence of this plug-in, you have to visit the post individually and reply to the comment which is time consuming and tedious if you have tons of comments to reply.
2. Subscribe to Comments
By installing this plug-in in your WordPress blog your readers can get email notifications about the further comments on the post. When a reader comments in a post and checks the box to get E-mail notifications, it helps him to stay in touch with the comments and encourages him to come back to your blog and stay engaged in the discussion.
This helps to add more value to your post as more and more commenter's exchange their ideas and views on the post.
3. WordPress Thread Comment
This plugin for WordPress allows the readers to reply to a specific comment, making it easier to follow the discussion. The plugin should also be compatible with most WordPress themes around, and installation is not that difficult.
4. IntenseDebate
This is one another cool WordPress plugin to consider if you are looking to get more comments and visits to your WordPress blog. This plug-in encourages your readers to actively participate in the discussion and it allows them to rate a comment posted with simple thumbs up or down buttons.
They can also leave active replies to the comments or start a new comment. Commenters can also subscribe to the replies and new comments such that they get email notification when a reply to their comment is received or any new comment is added to the post.
5. Absolute Comments
This plugin for WordPress also allows you to instantly reply to comments right from the admin panel.
The interesting feature of this plug-in is that it supports threaded comments, and if you have set to receive email notification, when a new comment is posted you can see a direct reply link to the comment in the email.
6. Contact Commenters
This is a great tool to interact with the commenters of your blog posts. By using this plugin you can send email to selected commenters, perhaps thanking their for their comments or asking their opinions on a related issue.
Srikanth AD is the author of Tech Inspiration.
Browse all articles on the WordPress category
28 Responses to "6 WordPress Plugins for Better Comments"
Bill Estes

I haven't had a problem with the newest upgrade to 'Better Comments Manager' and have found that asking for feedback is the best way to get it! It seems to me that WordPress comes out with new plug-ins all the time! I love that they are constantly updating, changing, and improve old plug-ins!

John Media @ server hosting

This will really help Blog sites on stop spam comments. Would really make the comments easier to manage.

Pascal

@Victor

Hi Victor , Glad you found it useful.

Victor

@Pascal I like your frequent commentators widget suggestion. I've added that to my site!

satrap

i love the "Contact Commenters" plugin. i dont know about the rest, but i love emailing and talking to commenters not just for the sake of having them come back, but just for the pure joy of talking to someone new and hearing what they have to say about a certin topic.

Gabe | freebloghelp.com

Comments are part of the lifeblood for blogs yet so often overlooked. Many new bloggers don't realize the importance of comment activity.

elmot

I use akismet, commentluv wmd editor.

But some of my blogging buddies are now all using disqus and its great feature is that you can reply via your email box.

BWI

Subscribe to Comments should just be a default. That is an absolutely essential method/plugin to if not get more comments, to at least get more return visitors.

Jenny

I am not a big fan of Disqus. I am still looking for the right one.

Thanks for the input.

Oliver

I agree with Navjot because in the newer versions of WP you can easily reply to comments and filter out the spam without any 3rd party plug-ins. This is still a good list for beginners who would like to find a plug-in to help them with comments.

Navjot Singh

@Pascal – Comment Twitter SMS Notification Link is broken. Pls provide the correct link.

Chester

Better Comments Manager works best in my blog. I love it when readers interact. Makes my blog alive and kicking!

Jamal

Good post "helpful for beginners" who want to use wordpress plugins.

Phaoloo

Disqus is my favorite one, it's not only a comment plugins, it's also a great community and you can leverage your blog if you use it correctly.

Dave Doolin | Website In A Weekend

I wrote up one of these posts myself a couple of weeks ago. Upshot for me:

* Don't like Intense Debate.

* Neutral on most of the others.

* Akismet, NoSpamNX, CommentLuv and Subscribe to Comments seems to be my killer combination.

Dana@Online Knowledge

I use intense debate in my blogpost post to have wordpress like comment form. It is a great commenting tools indeed.

Gaby

* I should have said my the only comments plugin my blog has is the subscribe one. I have lots of plugins but for other things.

Gaby

This post seems a little out of date for being new. You can reply to comments from the admin panel and wordpress has build in support for threaded comments. My blog only has the subscribe to comments plugin, but it has full threading with reply links, and I always reply via the admin panal.

Web Marketing Tips

Certainly if you have loyal readers than proper care of comments area or segment is must for you. This help to grow your community and also they will link to each other by themselves and your blog can be a meeting point for them.

You have not mentioned anything about LuvComment … dont you think that this one is also very much helpful.

InternethowBlog

3 and 4 are my favorite. I think they help the readers to interact more.

Rocky Garcia

Better Comments Manager is a great tool for comment addicts like me. I really love comments on my blog and appreciate it by commenting back on my responders comment.

With these tool, I think conversation between you and your readers will ease it. Thanks for sharing Srikanth AD.

Navjot Singh

I don't support 3rd party Comment services…I have tried both Disqus and IntenseDebate – both are good at syncing but have lots of troubles later on. No way to control nofollow-follow of links of commenters which we can control in a better way with inhouse comments. Comments can load slow sometimes. Spam control especially of Disqus is bad and lots of spam comments get past their servers. Individual features can't be turned off easily in IntenseDebate as in Disqus. So both have their negative points and I am more satisfied by using In-house commenting system and I can always implement all features supported by 3party services using wordpress plugins when required.

Mr. I

Intense debate may not be good! I like the way it replaces default WP comments but some things are better if they are kept as such and I think WordPress comments section is one of those things.

Since Intense Debate gets the code from outside(Intense Debate servers), it may slow down website. I have noticed many instances when the page itself had finished loading but the comments section did not load. Many times, it just did not respond and just showed "loading" image!

I agree with Aminul and Navjot above, those plugins are a thing of past and there's no need for them!

Navjot Singh

@Aminul Same goes for Absolute comments plugin. Only new thing by Absolute Comments is a custom reply link. Even WordPress Thread Comment is not required for WP 2.7 and 2.8.

Please edit the article – seems highly outdated to be published as of now.

Paris B

I believe #1, 3 and 5 have been around since WordPress 2.7 so there is no need for more plugins. I used to use #2 but if you reply to comments in bulk your subscribers will get spammed as I found, so I removed it.

Aminul Islam Sajib

I'm confused if the author is a regular wordpress user. Because you DO NOT NEED the better comments manager to reply to comments right from the admin panel. In the latest releases, wordpress enabled replying to comments directly right from the dashboard without going to individual posts. Didn't you notice it yet? Strange!

Anyway, my vote goes to disqus, too. Previously I used to like intense debate but when i started using it, I faced difficulties and the support wasn't active enough. So I switched to disqus and I'm happy now.

Jason Yormark

My vote goes to Disqus (www.disqus.com). I tried Intense Debate on my blog, but found Disqus to deliver a better user experience, and much slicker features.

Kang Yudiono on Blogodolar

I think commentLuv is right choise too for better comment. With this plugin, we support to promote last post of commentators.
Comments are closed.