6 Steps to Craft an Exceptional Blog Post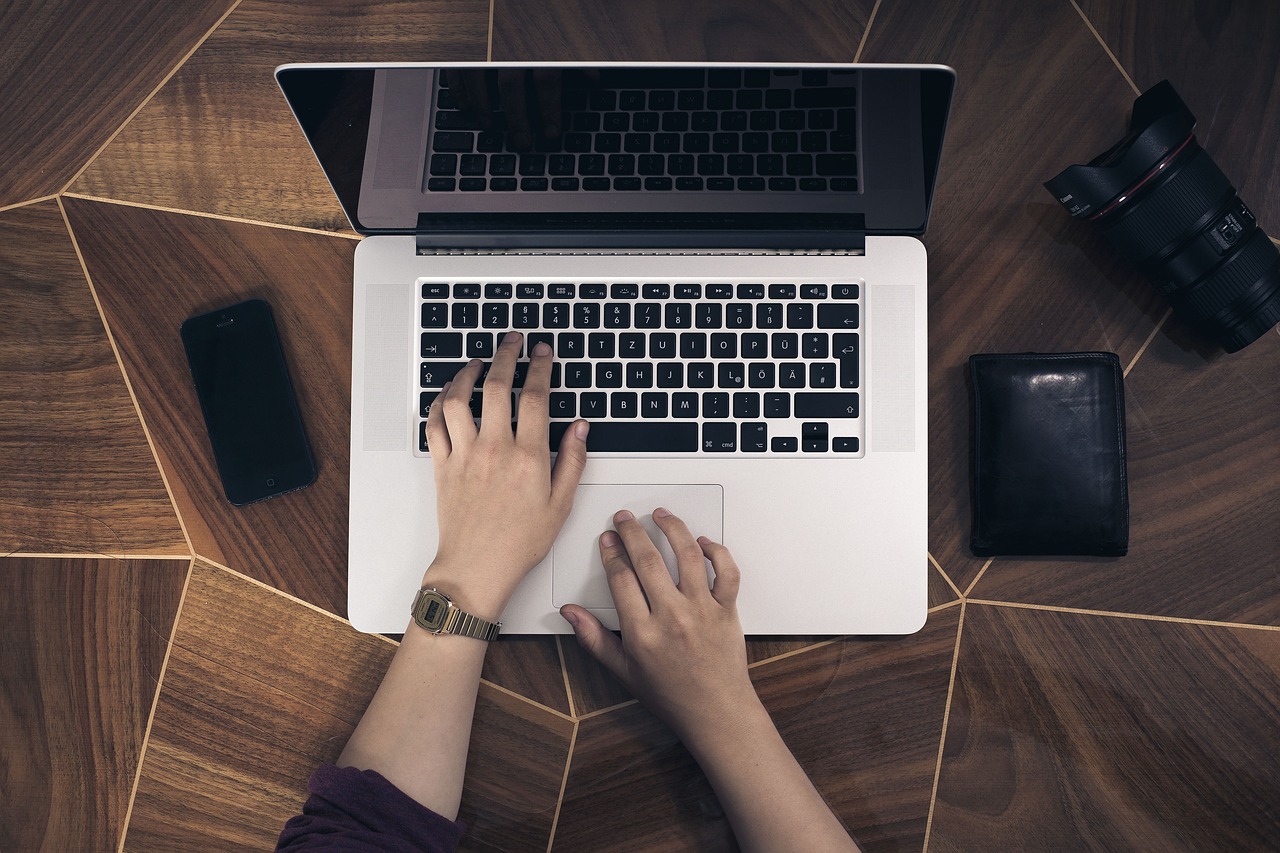 This is a guest post by Karol K.. If you want to guest post on this blog, check out the guidelines here.
"Easy reading is damn hard writing" —Nathaniel Hawthorne
A challenge every blogger realizes sooner or later. Simply jotting down some words is usually not enough to get readers engaged and interested. Unless, of course, you're Stephen King, or Agatha Christie, or have a black belt in blogging.
The rest of us — bloggers that have just started the journey — have to come up with a framework of some kind that will help us to create some eye-grabbing, thought-provoking blog posts and articles, aka the mysterious "quality content." Hence, the 6 step master-strategist guide on how to begin a blog post:
Step #1 — Define the main thought/idea you want to share
Blog posts, in their nature, are a short form of written art. If they're longer than 2,000 words they become difficult to digest. Especially nowadays, when no one has the time for anything. Therefore, it's almost impossible for them to convey more than one main idea at a time.
You don't want to write one massive post about everything that comes to your mind about a given topic — the meaning-of-life-posts, I call them. There're 3 main problems with such posts:
1. They don't seem real.
Here's the thing, if I told you that I've just written a marvelous article titled "How to lose fat, gain muscle, effortlessly attract women, influence people and become a party animal you've always wanted to be, all in just 7 days," would you believe that I'm really able to deliver on such a promise? Probably not. There's just too much stuff. Now a different example, an article titled "How to lose 4 pounds of fat in 7 days." This one sounds much more believable.
2. They are difficult to take action on.
Too much information means that the reader won't be able to digest all of it and in the end won't take any action at all. Information overload is a major problem nowadays. Don't put your share in the pot.
3. Trying to attract a broader audience tends to backfire.
If you try to be all things to all people you often end up being nothing to no one. Laser focused, tightly themed posts will usually give you more recognition, even though they appeal to a smaller audience.
Remember, just one single idea at a time. If you feel like you need to say more, write a follow-up post.
Step #2 — List all the resources
It's difficult to write a proper blog post all on your own. So it's nice to have something you can reference, or get the data from. And you need to have this before you actually start writing.
So fire up your notepad and jot down all the resources you'll be using when writing the post. Websites, books, magazines, other blog posts, etc.
Step #3 — Create a headline
Some people say that you shouldn't begin with a headline. I tend to disagree. Every newspaper publisher will tell you that the headline accounts for 80% of the overall success.
The fact is, if you get the headline wrong, nothing else matters. People just won't read your post if the headline is not interesting enough.
Take a look at some of the all-time great titles and headlines:
Who Else Wants a Screen Star Figure?
Do You Make These Mistakes in English?
How to Win Friends and Influence People
They Laughed When I Sat Down at the Piano but When I Started to Play!
A how-to guide on how to create great headlines should be given a separate post, so I'm not going to touch upon it here. I will, however, give you one advice, which seems to be working just fine:
Steal!
Oh yes, I mean it.
Just visit some popular blogs. For example, this one — Daily Blog Tips, ProBlogger, Copyblogger, TechCrunch, Mashable, GetRichSlowly, etc. and compile a list of the most popular posts and their headlines.
How to identify the most popular posts? The simplest way is to check out how many retweets they have. Once you have the list, try to steal some of the best headlines and mimic them for your own use.
For example: "Do you make these mistakes in English?" — "Do you make these mistakes in blogging?"
I consider coming up with a headline at this step a good idea because it sets a unique tone of your post and makes the writing itself easier. For example, if you're writing an old-fashioned rant post and you've decided to use an angry sounding headline, it sets the whole post to be similarly angry in tone, so you have a clear path to follow.
You'll find it much easier to write a post that matches a prior written headline than to write a headline for a post that's just been finished.
Step #4 — Choose a structure
There are literally hundreds of ways to construct a blog post. Here are some ideas:
Standard introduction-body-summary post, list post, how to guide, Q&A session, FAQ style post, review, interview with someone, case study, piece of news, profile of someone famous, list of links to other posts, problem + solution, comparison of two different solutions for something, inspirational piece, personal story, open question to your readers, beginning of a debate, cheat sheets, checklists, infographics, definition articles.
All you have to do is to choose one you'll be working with. Same rules apply — just one, single structure.
Step #5 — Write an outline
Writing is an addictive activity. You can get carried away easily and run wild on your keyboard without even noticing it. Having an outline and sticking to it keeps you from doing it, and makes the whole writing process a lot smoother.
A good outline should be simple. Preferably written with sub-headlines. So it defines the overall look and flow of your post.
After creating an outline you can easily make sure that none of the important points and thoughts have been omitted, and that everything is ready, right where you want it to be in the final piece.
Step #6 — Writing time!
Finally. You can start writing.
Have the main idea in mind (step #1). Use the listed resources (step #2). Remember the tone that's been set by the headline (step #3). Don't stray from the structure you chose (step #4). Stick to the outline (step #5). And most importantly:
Remember to provide a simple solution for the problem you're writing about.
As much as we would like it to be true, unfortunately, people don't want a fishing rod, they want a fried fish served by a polite waiter. And that's what you have to deliver if you want to end up with this "quality content" thing.
What about you? What are your steps of creating a new blog post? Or maybe you can write one with no preparation at all after being woken up in the middle of the night (in which case I envy you)?
About the Author: Karol K. (@carlosinho) is a 20-something year old web 2.0 entrepreneur from Poland who shares his thoughts at newInternetOrder.com. Tune in to get his blogging and internet marketing tips.
Browse all articles on the Writing Content category
10 Responses to "6 Steps to Craft an Exceptional Blog Post"
Jerrick

Is may easy to wrote a content , but to wrote a good content, you can't miss out any of it every single step of preparation before you start write about it.
That is why people focus on headline and short story to share out the point that you would like to send .

Jacqueline Boss

Nice- I do most of these naturally, good to have some validation. 🙂

Just recently I started thinking of titles first, with the help of a friend of mine, and writing the posts second. It's really interesting because a great title just sparks ideas in my head and I've been able to come up with some good posts this way.

And it seems counter-intuitive that trying to attract a broader audience will make your blog worse (generally), but it is definitely true. It's just like buying a product- if you were going to buy a pair of headphones, would you buy it from a company that specializes in headphones or one that sells headphones, easter chocolates, and winter sports gear?

Joy

Thanks for a great read. I am always after simple and useful information to assist me in my endeavours. Some really valuable tips here.

cheers

Joy

Harrison Li

Ahh, exactly what I needed, well everyone, oh and thanks for providing step 4, I really needed to know the types of writings for blog posts 😀

Ozio Media

I have to say that your step #1 can turn into something very beneficial for a blogger especially if a bout of writers block sets in. You may have a great idea and too much information to put into one post but don't look at that as a bad thing. One post that inspires more, whether it is one or two or a series will give you something to write about and can really help transition readers from one post to the next.

Vijay

very true.
I am agree with the point that one should never try to target broader audience.

Matthew Snider

Rocking post brother. I really appreciate it. I have bookmarked it for re-reading etc.

Find All Answers

Most of the times, over about 90% of the times, the headlines make an exceptional post. But you can't really fool the readers by crafting a sexy heading and a crappy body of the post. But it is worth and is indeed necessary to spend reasonable amount of time in crafting a great heading to make an exceptional post.

Jane.

Glorious Blogger

Very comprehensive article. Those 6 steps should come in naturally after blogging for a while.

Ibrahim Kamrul Shafin

Wow! Again an excellent post. I am comparatively new to DailyBlogTips. I think it is never less than Problogger.net. Every subjects are nicely and easily described. I'm just a fan of yours 🙂
Comments are closed.