6 Steps To An Effective Guest Post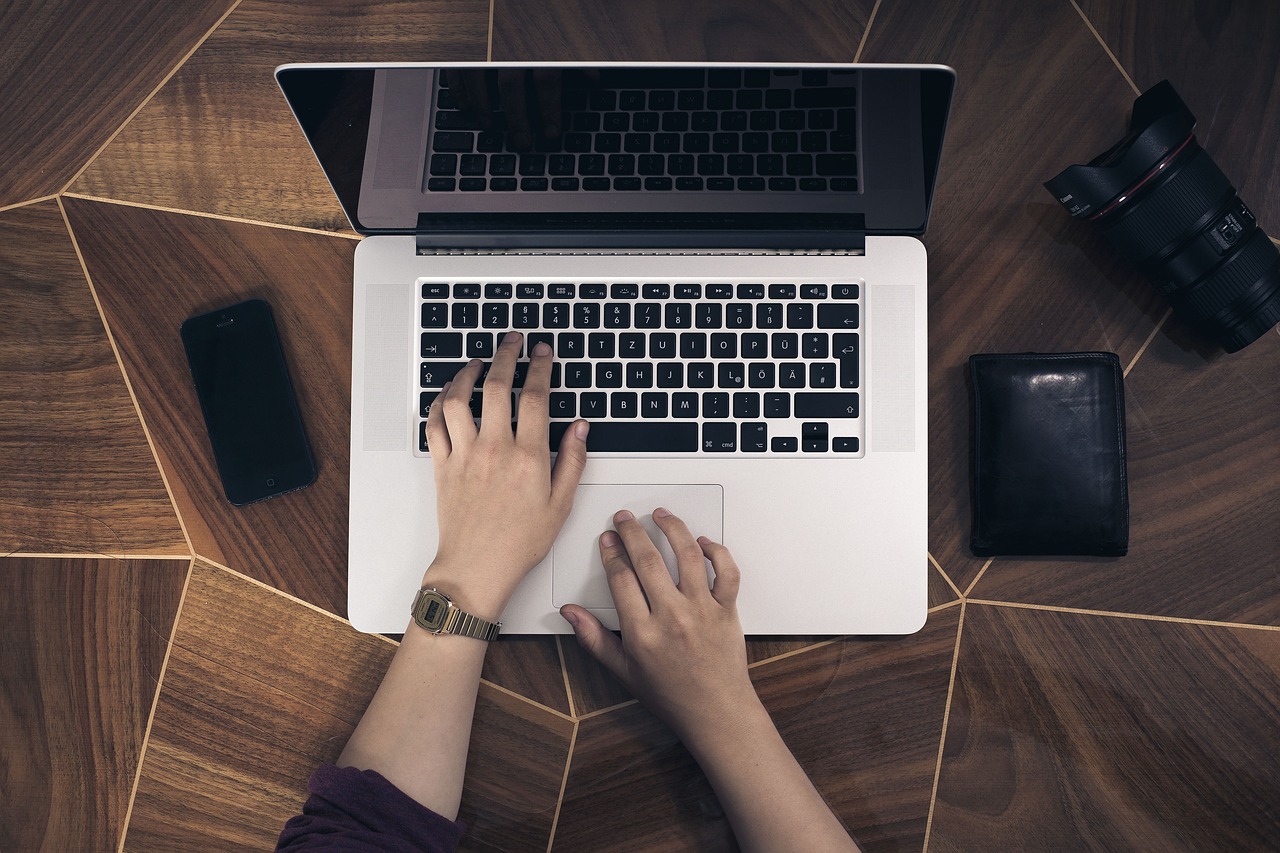 This is a guest post by Amey Shivapurkar. If you want to guest post on this blog, check out the guidelines here.
There is no denying the power of a sound guest post execution. Benefits can include a flood of traffic to your site, increased reputation, high ranked links pointing back to your site, and improved relations with the site you are guest posting on. With so much on the line, it makes sense to do a little bit of work before creating and submitting your guest post.
1. Prepare Your Site/Landing Page
Obviously the number one reason behind guest posting is to ultimately get traffic to your site. Be it your blog, landing page, or whatever you are linking back to, it should be optimized to capture your new audience. What is the point of sending new visitors to your site, if there is nothing of value there? If they do not return or opt-in to your product, then your guest post was a complete waste.
If you are linking back to a blog, then make sure to have a couple of your best articles already displayed and a couple more ready to be posted in the next couple of days or whatever your normal posting scheme is. If you are linking back to a sales page, then make sure it is live with a visible call to action in place. Consider creating a special or sale if you are promoting a paid product or service.
2. Choose A Target Site And Research It
Commonly, people will create an article and then find a site to post it on; however, that does not always work out as well. Your particular article may not be best optimized for that particular site, or it just may not be related to topics the site covers. Instead I recommend that you research the site you plan to guest post on before and see what type of articles created the most interaction and/or is most popular.
3. Create The Guest Post
Once you have done your research, you should get a good idea of what type of article will work and how to format it. Keep in mind that any guest post is still linked to the reputation of the site you are posting on. So, if the site manager does not think it adds value to his or her site, then they will not post it.
I want to emphasize the "add value" part. For a truly effective guest post, your article should not promote any of your products or sites. If you are just trying to relate an idea to your product, then most readers will probably ignore the post in general. Just make sure your article adds some type of value, and the rewards will be greater.
Especially if you are posting on a site with a high page rank, make your article search engine friendly. Find keywords and go after them. Most people usually think about guest posting as getting instant traffic from the regular readers, but what about the search traffic? You are given a great platform, so you might as well use it.
4. Review Your Guest Post
The grammar and spelling part is obvious, but make sure the fundamentals of your post are intact. Are you adding value? Are the pages you are linking to optimized for new visitors? Does your article best represent your brand, and does it have the best intentions for both you and the site you are posting on?
5. Submit Your Guest Post
The key is to contact the site after your article is ready to be published. For one, it will expedite the whole process, but it will also be less work for the site manager. Why contact them saying you have an idea, when you could already have an article in place?
Your email should be personal and give a brief summary of your article, why you think it would be beneficial, and if there are any changes they think should be made. There is no need for a huge article summary because they can just read your attached post.
If your article gets denied, then there is not much you can do. Ask the site manager why they do not like it, and if you guys still cannot come to a solution, then find another site and tweak your post to fit it. Ultimately, the final decision is up to the site, and if they say no, they say no. Although you guys may not be direct competition, sometimes things just do not work out. How many times do you see Radio Shack selling their products in Best Buy?
6. Promote And Moderate Your Guest Post
If you are fortunate enough to get your site published, the work is not over yet. All your efforts should go into promoting that article and taking part in any comments that may be posted.
Post the article on social networks and link back to it from your site and any other site you can. Every link benefits the search rank of that article. The more traffic you get to that site the better. It will also help your chances with the site owner if you ever want to post again.
Remember, guest posting is an extension of your brand and also the site your are posting on. For a highly effective guest post, remember to do your due diligence.
Are they any other steps that can boost the effectiveness of your guest post?
Amey is the founder of ASANT Media. He has also created a free step-by-step course that teaches you how to create your own profitable online site.
Browse all articles on the Promotion category
21 Responses to "6 Steps To An Effective Guest Post"
George Thistle

Really good blogging tips, thank you for taking the time to write a pge on it!

organic delivered

I have been planning to create a blog site. I've heard a lot of stories and theories on how to make a blog site to be known and will be visited for readers and to let readers interact with your blog post…

Now I soon come to realize that it is not that hard to do such thing if We do it one step at a time. Like it needs an action plan or a preparation. Well I thank you for this post confirming all the things that I have in mind on how to do it.

Regards,

Ben Dobson

We get requests from people all the time asking if they can submit a guest blog to us but the majority of the time, the people asking for this can't even spell their emails correctly.
I have no problem with guest posts in principle but I just want people to at least look as though they know something about our site and subject matter rather than it just being one of 50 sites they have asked the same of.

Dave Higgs

Guest blogging is definitely a good idea. It does not always have to be in your niche either – Darren Rowse of the ProBlogger has guest posted about children and working from home!

Guest blogging OUTSIDE your niche adds a "human" factor to your online personality while blogging INSIDE your niche adds credibility.

Thanks for a great post!
Dave

Petite Mum

I enjoy reading guest posts on other blogs, and having a guest/being a guest are my next two goals for my blogging.

mark harrison

I'm opening my blog up to guest bloggers now that it has got a PR and over 1200 page views a day and I have to say that I'm excited. I also like reading guest posts on DBT because it gives me someones elses perspective, not just Daniels.

Codrut Turcanu I Affiliate Expert

hey, that's a great post. I noticed lately that Indian folks are getting into blogging and surpassing even some US bloggers 🙂

Learn Social Networking

Wow, what a tremendous post on guest posting. I had never really considered these "tweaks" to really maximize guest posting on blogs. I'm definitely putting this valuable information into action! Thanks.

@TimothyCarter

Eddie Gear

Hi there,

I've been looking forward to writing a few guest posts, I guess this would be a good resource for any guest blogger.

Cheers,
Eddie Gear

Medyum

Great tips! Haven't tried to do guest postings. So far i'm ok with my stats. Hope so.

The real key is the content of the guest posting.

Jonathan | EnlightenYourDay.com

Thanks, this artivle is very timely for me. I have been thinking about doing a few guest post after a couple bloggers ask me about it. I appreciated the useful information.

Peace

Jonathan

Claus D Jensen

Great post and great advice!

I just recently wrote my first guespost, and I'm glad to see, that I (almost ;-D) follow your steps and advice!

Greetings,
Claus D Jensen 😀

BloggerDaily

Yeah, awesome steps!

I'd got a lot traffic through these writing guest post method. Quite hard for the first time but it works! And you will feel excited to write again and again!

For me, writing guest post is a good deal because you give the admin your content and you got backlink to your site.

iGoMogul

In addition, make certain that the sites you pitch to accept guest posts, when and how often. Taking the time to know who you are pitching to goes a long way. Personalize your submission to the site manager, know their name, remember they're human, just like you.

Sara @ iGoMogul

Kaushik

I've had some success with guest-writing on other blogs. I have not offered guest writing on my site yet–that doesn't feel right.

Lenjerie

the most important thing is the content of your post and not just an annoyng advertise of your business

cheers!

Sudep

i have allowed few bloggers to write as an guest post on my site , which has worked really well for my blog too .
With this guidance ,I might guest post too in some place . Le us see thanks any way

Eric Hamm

Spot on tips!

As far as researching the blogs you plan on submitting guest posts to, I find that one of the most accurate tools to determining your click throughs to your site is to leave comments for a week or so, preferably as close the first spot as possible. Then see how many visits you receive from your comments, per site. (One key ingredient here is to leave SOLID comments.)

I find that the blogs subscriber numbers, Alexa Rating, Page Rank, etc… are not really that accurate to the kind of traffic you'll receive. But the amount of click throughs you get while posting a solid comment near the top of a few posts will give you a pretty good idea of the kind of readers you'll be addressing and whether or not they're active clickers.

But that's just my 2-cents.

~ Eric

GoBusiness101

Great tips! Haven't tried to do guest postings. So far i'm ok with my stats. Hope so.

The real key is the content of the guest posting.

Amey

As a further example, I actually just guest posted "to promote" one of my niche sites, and it led to a a normal weeks worth of commissions (for me) in one day. So doing it effectively does and can work.

@phaoloo thanks for comment.

Phaoloo

Nice step by step guidelines! Writing guest post is an effective tactic to build brand, relative to other blogs in your niche and gain traffic, subscribers, backlinks as well 😀
Comments are closed.