6 Reasons Blogging is a Good First Business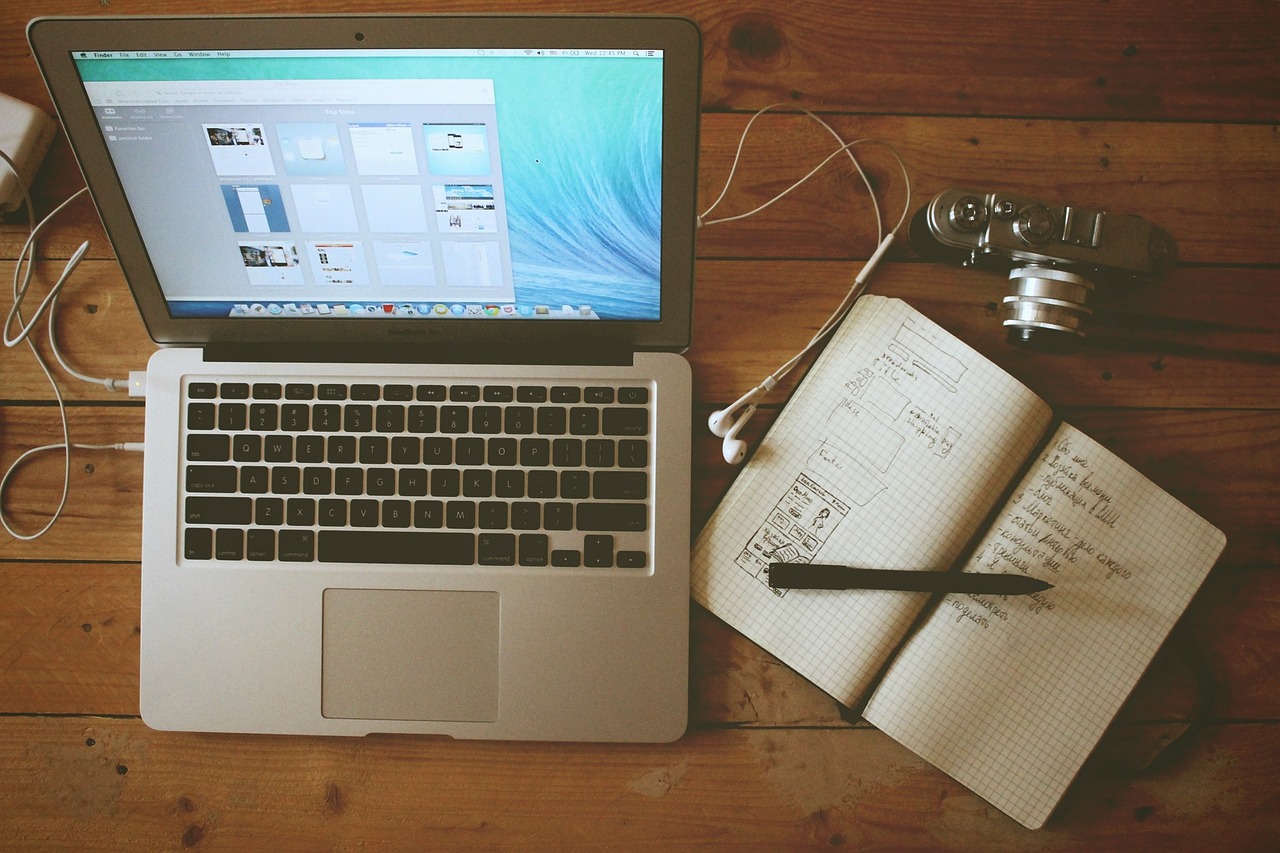 This is a guest post by Jacqueline Boss. If you want to guest post on this blog, check out the guidelines here.
The dream of becoming self-employed is the fuel that takes so many bloggers from the first few months of scraping for followers to the successful later years of making a comfortable income. But what is it about blogging in particular that makes it such a great option for first-time entrepreneurs?
1. There is a wealth of information about blogging
What entrepreneurs of big businesses do is search for an unfulfilled need in the market, and fill it, often with a fancy new product. This is a great money making strategy, but an extremely risky one because there is so little data for them to base their businesses on. Even if they are entering a market that is saturated with competition, it is unlikely that their competitors will want to share any insider information. And market research is expensive and time consuming.
Not so with blogging. You can find free, online, step-by step guides for almost any blog-related topic under the sun, from SEO and drawing traffic to which WordPress plugin to use to run contests and how to leverage your blog to get free products and services. Blogs are in the business of giving away free information. Unlike Coca-Cola which feverishly guards its secret formula, bloggers happily give theirs away for free.
2. Everything can be measured
Bloggers love their stats. Every blogger knows how many unique visitors he gets each month, his AdSense revenue, his bounce rate- you name it. These are all great things to know if you want grow your blog. But what I really love about the numbers is that it gives me constant validation and shows my progression toward my goals. 10% more subscribers. 50% more revenue. 1000 new visitors. Entering into many other types of businesses can be extremely discouraging for first-time entrepreneurs. Unless you are able to sell quickly, the only number you will know for a while is zero. Zero sales, zero profit, zero clients.
With blogging, you can see your numbers grow immediately after you take action. They may grow very slowly, but the increase is measurable and therefore encouraging. When my blog was getting twenty visitors a day, I was excited because it was more than zero. When I got my first AdSense click, I was excited to see a dollar in revenue.
3. You can start a blog while you transition out of your 9-5 job
One of the main reasons so many people aspire to be entrepreneurs but so few people actually become entrepreneurs is the fear and the risk associated with quitting a job. And sure, that can be very scary. But you can maintain and build a blog, as so many of the big guns have, while you are still employed full-time. You can ease your way into entrepreneurship, slowly building your income from blogging until you feel safe and confident enough to quit your job and blog full-time. Being a blogger doesn't mean you suddenly have to fend for yourself and your family in the unfamiliar world of making money online- you have all the time in the world to make it work, but do yourself a favor and start right now.
4. There are almost no start-up costs
This pretty much speaks for itself, but compared to almost every other business you could ever dream of starting, blogging will probably cost you the least in up-front cash. You can get by, as I have, by paying for nothing but a domain name and hosting. Sure there are little "upgrades" like a premium site theme and cool WordPress plugins, but you certainly don't need these. Blogging doesn't break the bank.
5. You can write about what you are interested in
At the job you have now, or in another business you might start, you'll probably have to focus all of your attention on one topic. Ideally you'll love that topic, but that isn't always the case. If you start a blog, it is your blog. You have the power. You can pick any topic under the sun to write about (of course it certainly helps if you know a lot about it and other people want to know). When you write about what you are interested in, it shows. You posts will naturally be more engaging and your readers will appreciate that.
6. You get tons of feedback
Feedback comes in two ways- from numbers and from people.
What is great about blog statistics is that you can access them instantaneously and use them to continuously tweak and improve your blog. For example, if you run a contest on Twitter, you know how many new subscribers you get almost as quickly as they can subscribe. You will quickly find out how many of those subscribers stick around to become loyal readers once your contest ends. You can use this information to help you create a more successful contest in the future. Can you think of many other businesses that get such instantaneous and thorough feedback?
As for the feedback from your readers and others- that could be a post in itself. It is incredibly rewarding to read positive comments left by people who were truly moved by a post you wrote or who were able to solve a problem because of the information you provided.
So if you've been on the fence about blogging, I'd say go for it. It could pay your bills one day, and if nothing else you'll learn a lot and have a fun new hobby.
What do you think the benefits of blogging are for a first-time entrepreneur?
About the Author: Jacqueline Boss is a traveling entrepreneur and writes at Escape Normal, where you can gather inspiration and resources to become self-employed and travel, starting with 8 Reasons to Quit Your Job to Enjoy Life and the World.
Browse all articles on the Strategy category
24 Responses to "6 Reasons Blogging is a Good First Business"
Thea

Persistance in the right platform will reward your efforts. It is enhanced by problem solving for readers. I like the ability to a little bit on the blog regularly. I haven't given up my day job. I am beginning to really like blogging for profit. I find it important not to despise the day of small beginnings.

Nasrul Hanis

I love #3 and #5.

If you can make blogging as a part of your life, you can feel that you have the potential to improve your performance from time to time.. and yes, hard effort always pays!

Rebecca

Great tips!

Blogging is a good way to express yourself and help people at the same time. You can start it as a side business and grow it. Before you know it, you'll be able to leave your 9-5 job (unless you really like it).

It's important to select the 'right' blogging platform for you. I prefer WordPress (most people do), but I know Blogger is popular as well. If you want to 'tweak' a blog's theme, it's helpful to know some HTML.

HP van Duuren

Yes, especially when you combine Blogging with Affiliate Marketing, it's a great way to start your own Business even when you work in a job, because you can control your own time and set your own schedule.

All the Best,
To your Happy – Home Business – Inspiration,
HP

Hamza

I think blogging is like any other business or thing in life you need to put consistent efforts and be truly dedicated to it only after that you can expect to make some money.I myself used to think that making money through blogging is the easiest way to make money online but after starting my first blog i discovered how many things you need to do in order to make your blog successful.You have to create content ,maintain email lists,set up opt in forms,use social networks ,seo and lots of other things

Brain Masin

I used to tell myself to stop watching youtube because I didn't want to be a junkie.
NOW IM a full fledged partner and I'm not going back..

Brain Masin

The first six years of a person's life are incredibly important for development. The same could be said for a company. For the last six years we've grown and evolved in our quest to push video forward and deliver the best possible experience to you. So when will we reach 72 hours a minute, or 4 billion views a day? That's up to you. For our part, we'll continue to work at delivering the diversity and quality of content you're asking for, from live streams of music festivals to campaigns around social inspiration and change, rockstars in education to citizen-journalist coverage of global events and YOU showcasing your own talent. You've made YouTube successful because it's a reflection of you and your world. If this is what we've accomplished together in six years, we can only imagine where you'll take us in the next six!

BMarvelous

Blogging is one of the easiest types of business to manage, mainly because of low costs, freedom to choose from a vast range of niches, and the ability to supplement some extra cash. I make a couple of extra dollars and love the niche that I blog in which makes it seem more of a hobby that pays than a job that pays. If you love writing then I wouldn't see why you wouldn't create a blog even if you didn't want money. You should be satisfied to have loyal readers that value your expertise in that niche.

Emily

Great list… As far as money goes, for now I just want a second stream of income to supplement my real-world job. Not to mention blogging is a chance to show the world how brilliant we are, right?

Christine

I'm a new blogger, and while I don't see it as a means to get rich, I do hope it will generate some small amount of side income. If nothing else the act of writing releases negative energy, so it saves me money from speaking to a therapist! 😉

mealgasm.blogspot.com

Firman

i like reason number 5, when the first time i got feedback(comment) from my reader, i like "cool, somebody actually read my blog". lol

Ranjith (SR) | A light hearted talk

Blogging is infact a good business but still it is the toughest business too. There are already tons of blogs on the net and the survival of a new blog is a difficult task.
-Ranjith

doug_eike

The advantages to blogging are many, but the influx of new bloggers is making it difficult to obtain a meaningful share of the available readers. I think the days of quick conversion from day job to full-time blogger are over. Blogging requires a long-term approach. Thanks for the ideas!

Abuzar Tariq

I think the most exciting feature is that blogging can be started by little or no capital, that is the reason why most of the youngsters start blogging.

Grace Miles

I would say that "making it" in the blogosphere takes hard work and good luck– lots of it too. But I think that if you have the will, you will find the way. Thanks for sharing!

dominique

Thanks for the article.

One way to make money out of it is to sell the blog/its audience to a major corporation. It takes time to build an audience and you have to pick an area where there is demand and you have expertise but it can be a very good business.

Floricel @ Starting an Online Business

Hi Jacqueline,

Well I personally agree with your points presented. It's true that this post tends to heighten the interest of those who are really planning to go into blogging.

I agree that if you really think that you are into it and you have what it takes to be a blogger, then go for it!

jibran

yes you are right
but you miss one very important reason
it can generate reasonable amount of money and you can do it as part time job

David | Almost Bohemian

I appreciate this one a lot! I've been sneakily reading this blog for a while now but I just now felt compelled to comment. I am in the transition out of my 9-5 job blogger phase. And you're right! It is a huge help to do this.

I'm getting more and more confidence to leave my job and take myself and my passions more seriously. Nothing says it better than to connect with others that share that enthusiasm. Thanks for this one! 🙂

Franz

Definitely a great and inspiring article especially for beginners like myself in the blogging world! Sometimes people get intimidated of starting up their own blog site for the fear of not making it big or failing and wasting money and time.

I had these same fears too at first then I realize that compare to starting a new business, investing in a blog site has a better odds being successful if you give your dedication and time to mastering the topic/s that you will blog about. Do not wait when years will pass you by then regret and keep asking yourself "What If?".

Megan

While your article does talk about blogging, I think the general theme is that you can make money "online" in many different ways and all of them have similar benefits.

I recently started a blog on freelance writing after three years of being a freelance online writer. I am under no illusions that I can easily make money blogging, but I know I can make money writing and selling online content.

Blogging gives me just a little bit more. Publicity for my writing, a wider audience and plenty of feedback. you don't get this as a plain old freelance writer. For me it is like killing two birds with one stone.

Rob @ BROcrastinator

Definitely agree with Graham on this one. This article gives potential and beginner bloggers some (maybe false) hope that you can easily earn a living from blogging.

It takes a lot of knowledge and a shrewd business sense to REALLY make it big in the blog world. I'm currently working on both of those haha.

Cristian

I see blogging as a starting business as well, so yeah, I could say I agree with what you are saying here. However, blogging can be something that can support and increase the visibility of an existing business.

What I really like about it is, as you mentioned also, is that you can get almost any type of report and measurement in a second for free. Do you even imagine how much a marketing research in the "offline world" costs? Wow!

Graham Lutz

Blogging alone rarely makes any money – that's not a reason not to do, but I think it's posts like this that get people hyped up to rake in the cash from a blog.

A blog works as a kind of "homebase" for your online endeavors, with the money being made from things other than the blog. IMHO.
Comments are closed.