5 Tips To Prevent Blog Wandering and Traffic Loss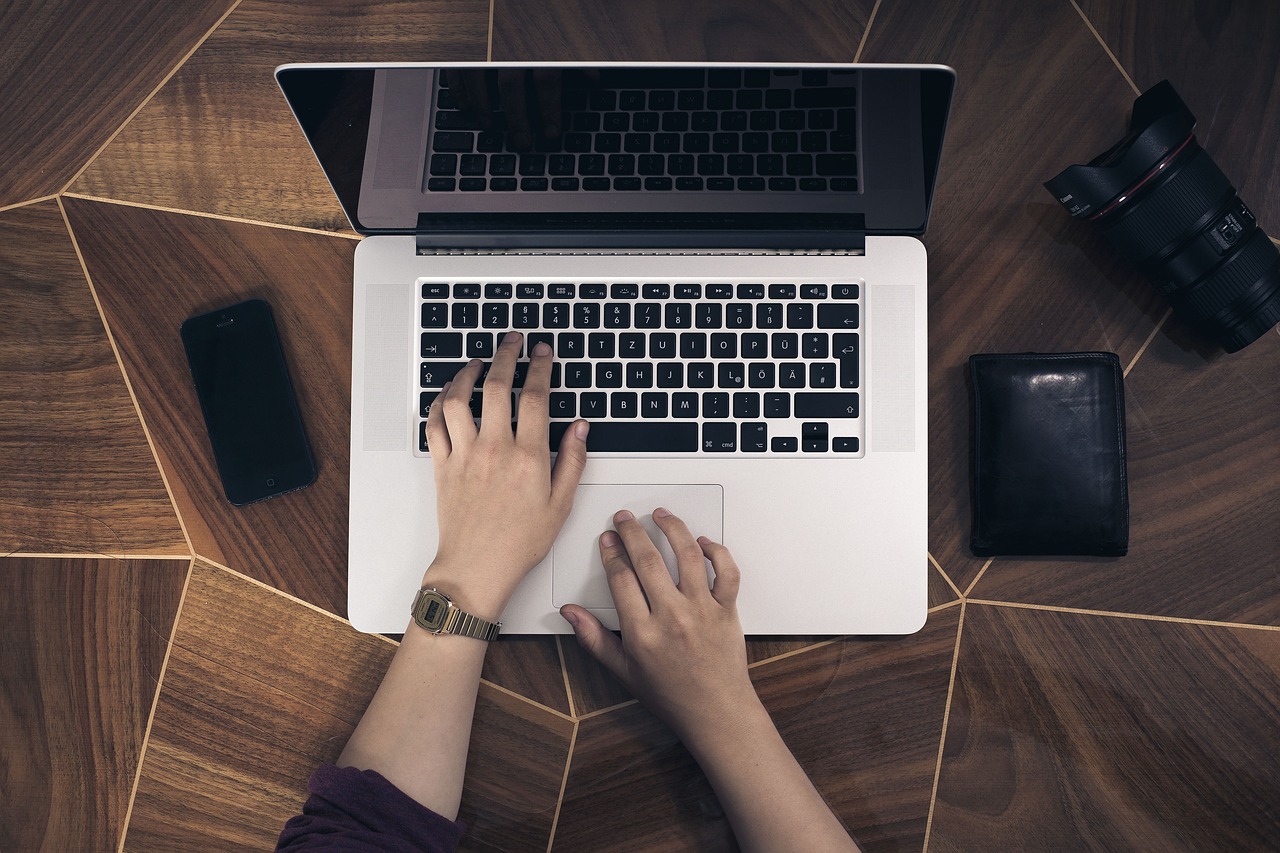 This is a guest post by Robb Sutton. If you want to guest post on this blog, check out the guidelines here.
Blog wandering? What is that?! I have seen it over and over again. A new blogger kick starts a blog with all intentions of hitting it big and growing a huge subscriber count. They are going to be the next big thing! Just you wait and see! So what does this new blogger do? Picks a domain name, spends countless hours looking at premium blog themes and finally gets around to installing every single cool plugin they can find. Everything is set and ready to blog!
One big problem… a complete lack of direction. Focus is everything as a blogger. You need to nail down your niche and begin generating content related to that niche and forget all the fancy flash that contributes absolutely nothing to your blogging and your goals. Even long term bloggers get caught in the trap. This can often disguise itself as blogger burnout or an obsession with having to perfect a design. When it comes down to it…successful blogging is about delivering the goods and staying focused.
Here are 5 tips to get that focus for new bloggers and to bring the focus back for bloggers that have wandered off the path with no real direction.
Nail Down Your Target Audience – Who are you appealing to? Who is reading your blog and what do they want? Blogging is a conversation that exchanges content for traffic. It is your goal to connect with your readers and provide them with content that connects with their needs. If you wander off track, it is hard to bring them back. If you are a new blogger, who do you want to connect with? Who is your target audience? These questions need to be asked before you even think about choosing a domain name.
Create A Blogging Road Map – Every successful business – online or not – has a road map of goals and achievements that contribute to the success. Physically write down short term and long term goals to keep that focus. Do you have a great idea for a series article or ebook? Your short term goals should be a means (articles, promotions, informational goods) to the long term (stats, subscriber counts, monetary goals) and as you complete these goals…add new ones to the list. This is a never ending process as you continue to better yourself and your blog.
Focus On The Content – First and foremost, focus on the content. Too often we get wrapped up in activities and time wasting events that add little to no value to our blogs at the end of the day. Are you going to get back those 4 hours trying to tweak your theme? You could have generated content that will bring in potential income so…one day…you can pay someone to do that for you.
Focus On Tried and True Promotion Techniques – It is your job to find targeted readers and subscribers to your blog. In my experience, guest posting on other blogs related to your niche provides the best return (much like I am doing now). By focusing on your target audience and delivering quality content to that audience, you are keeping your focus as a blogger and growing your readership at the same time.
Pick A Project and Stick With It – Too many bloggers jump from "great idea" to "great idea" without giving anything a chance. Successful blogging takes time and you need to stick with your idea. You can tweak things as you go to accommodate your target audience, but resist the temptation to jump ship and try something completely unrelated.
Successful blogging is not rocket science. It just takes focus and direction towards a goal. If you continue to wander off the path, you can expect results that resemble the effort. But… with time… if you keep to your goals and continue to operate your well oiled machine, you too can see your blog grow to proportions you never thought possible. The key is never giving up and keep true to the path. The rest falls into place with hard work and a little bit of luck.
Robb Sutton blogs about blogging and lifestyle design at robbsutton.com. Check out his free ebook Ramped Blogging – The Ultimate Blogging Guide on how to become a successful blogger.
Browse all articles on the Promotion category
30 Responses to "5 Tips To Prevent Blog Wandering and Traffic Loss"
BestWicklessCandles

Good content keeps them coming back. Without it, they move on to their second favorite blog.

Jp Manching

Hi Daniel and Robb,

Nice tips you have there, they are very useful.

But I would like to suggest the Headlines for articles. We all know content is king, but I think headlines should first knock the attention of the readers because they all read the headlines first.

Thank you for this tips again!

Jp manching, blogmatters.net

Visalittleboy

Useful Tips!!!

I failed to update my blog for few months ago, and my blogs mostly disappeared from search engine…

So poor my blogging…hmm..

Fatin Pauzi

I think, I focus on a big niche for my blog in other to gain a lot of audience. So, I should nailed down my target audience so that I don't lost my traffic. Thanks for the tips.

Wesley

I totally agree – keep it short, on focus and targeted to your niche market. Thanks for sharing!

Keith Davis

Too many bloggers jump from "great idea" to "great idea".
Seen that a few times!

I used to visit a site that had superb articles about starting out using WordPress. The info was well presented and the author replied with helpful info to questions… it really was one of my favourite sites.

And then, articles about friends and family started to appear and the WordPress articles started to get less and less.
Cut a long story short… I stopped visiting!

Keep it on topic.

Nailart voorbeelden

The whole peace written above isn't just for bloggers. Content, stick to your niche and peahens are the mane things. The next is seo. Any really new site, blog, company or mfa is going to be stuck in the sandbox anyway for the first 2 or 3 months. This is the most frustrating thing there is. This is the time you have to improve you're content, link strategy and "on page" optimization. Only you're really unique long tale will and up in the serp`s in this period. The visitors' you have in this period will come from: link's, long tale and friends.

In my opinion you don`t need any subscribers or feed followers to get a ton of visitors every day. You just need to find the rite niche! …. And stick to it.

Jeff Sabo

I agree with the content provided in this article. Creating a niche with several short and long term goals is key to success in a blog. Understanding the people you are trying to target is also key and can help develop the right content and direction to take the blog.

Focusing in on promotions that have worked before in the past really is a great way to build up the blog. Utilizing ideas and strategies that have worked before in the past can help lead you down the right path to success. That also helps provide the steps needed to achieve the long-term and short-term goals.

I think something that was missing form this article was information on consistency and promoting the blog. Updating the blog on a consistent basis keeps the blog relevant and up to date. For some targets, the content needs to be up to date and recent to avoid losing readership. Promoting the blog through various channels such as social media is also needed to get the word out there.

Chris Peterson

Amazing and valuable post, you have given absolute tips that we generally loss our traffic. I loved your every step. Before creating blog it is necessary for us to identify reader who will going to read our blog. Another major step to make map which will be easy later to achieve our goal.

Kent @ Leawo

Yeah! I am so agree with you, man! I was once a lost guy on blogging, because, as you have pinpointed out, I was so fond of writing whatever came to my mind as sparks. In the end, the blog turned out to be something even I was annoyed to look at. So I can imagine my visitors could feel even worse.
Unlike information sites, blog generally resembles a storyboard and focuses on a mainstream. So even if we do have enough energy to manage multiple topics on our blogs, our visitors just wouldn't buy it because we violate the nature of blogging and their expectation about blogs. If we do feel the need to serve more topics, just move to a bigger site and do it in a non-blogging way.

Bob Bessette

Robb,
Great stuff, as usual. #4 is so important because without the exposure none of the others can come to fruition. Daniel does a great service to fellow bloggers by allowing us to get the exposure by guest posting. We are helping him and he is helping us. What could be sweeter?
# 5 is a good one to focus on. I think bloggers tend to jump from one project to another without letting the original project get traction. I think we tend to try to do too much all at once without letting our blogs grow organically. Keeping the course with great content is the path to success. I hope to follow that path…

You make some really good points with this post Robb but this is no surprise to me…

Best,
Bob

Kelvin Servigon

Thank you very much for the tips. This gave me an idea for building up my to-do list for my blog. 🙂

Sarge | beginnerblogger.com

Great points Robb!

Although it's great to take action and get your blog underway as soon as you can, some careful planning in advance is essential for blogging success.

If I were to start my blog over again I would make sure I've set my target audience and written up at least 10 blog posts before launching my blog. That way you know you if you can write a lot about that topic. If you struggled writing 10 articles then how are you going to maintain a blog over time which are really never ending websites!

Having said that, the direction of my blog has evolved over time given my readers reactions to my content. Though like I said – if I had my time again I would make sure I had at least 10 blog posts ready to go before I started.

I would also recommend having some great content up first before you start promoting it. It's no good having 1 post on your blog, as good as it may be, promote the hell out of it. If you have a great post your readers will want to read more so having lots of posts ready for your readers is a must before starting any promotion.

Sarge | BeginnerBlogger.com

Chad

All great suggestions, no single one probably more important that the others. The most overlooked one, in my opinion, is the Blogging Road Map. You are certainly right about its necessity. Every good business has a plan, why should your blog be any different.
Set goals, pay attention to them, up the ante when they are met.
Nice work.

Dean Saliba

I did this with my personal blog, but seeing as it was my personal blog I think I'm allowed to touch on several subjects. 🙂

BloggerDaily

Thanks a lot Robb! I always got stuck because of this blog wandering problem and sometimes my post is absolutely far away from the niche!

I'll try these steps. Thanks again =)

Ben Vernon

#3 is too true. My traffic fails hugely on the days that I don't post. Content is the biggest success factor when starting a blog.

Basant Singh

I fully agree with # 3. Content is the King. rather than wasting time on not so important aspects we should focus more on content.

cyza

Certainly a very good article. I have been through all what Robb explained. I'm still having those sort of problems now. My blog is almost 3 years old, but I'm having trouble getting the attention and traffic. Point no 1, 2, 3, i know, but still I have trouble focusing on that… Point no. 4 and 5 is an excellent one. I would try to focus on all 5 points now….

CJ Bowker

I just rolled out a new blog last weekend. It's my own personal blog that I don't necessarily have a niche for. I have a concept and some ideas and I'm looking to see where things go. Is that a bad approach?
My goal isn't to become the next big thing. It's more of a path to find my blog voice while providing what I hope is useful and thought provoking content. Being new to this I'm hoping to learn as I go.
I'm looking forward to hearing feedback on what I said and I'd love to hear what you think of my blog so far. All criticism welcome.

Young

Focus and never give up, this is what I always tell myself when the traffic is down.

Eric

Great post and good things to keep in mind. Good content is what definitely makes a difference whether you have an audience or not. Hopefully you do though.

The way I see it is if you have a written plan of things you will do each day that you know have to get done with your blog you're more likely to achieve any goal you set forth.

One day posting a blog and spending some hours visiting blogs in your niche and socialising with other bloggers. Next day posting a blog and going into forums. Well, stuff like this anyway. Just doing something and learning all the time is what it takes.

That's my opinion.

Sajib @ TechiePost

Absolutely right, focusing on the content is the most important thing each and every blogger should take care of.

Robb Sutton

@Pascal – If you really want to grow a community feel around your blog, responding to comments as much as you can is crucial. You have to show you are as interested in what your readers say as they are in reading your content. Great point.

@David Walker – I see that a lot too. What I try to tell people just starting out is to really narrow your niche to a topic that you can still write quality content for at least a year…but it needs to be very targeted. Over time, you can start to expand that niche, but you will see more success in the short term if you really nail it down.

@Phaoloo – I never thought of the discovery aspect. That is a great way of putting it.

@Antti Kokkonen – If you don't have some sort of roadmap…you don't know where you are headed! My roadmaps/plans have adapted and changed with changing conditions…but they are always there. Celebrating small successes towards a larger end goal breeds more success. It's just human nature.

@Vishal – Thanks!

Vishal Sanjay

Thanks Rob this is a beautifully written article, retaining traffic is a major issue for bloggers nowadays. This is a really well written article.

jon buscall

I think the point about the Road Map is very important but to actually get an idea of how this works it's worth studying some of the really successful bloggers and working out how they road map. You can see that some regularly churn out particular type posts (i.e. How Tos) on, say, Fridays.

The benefit of a road map (or blog calendar) is that you know what you're going to be writing over a given month.

Antti Kokkonen

Robb – from your tips I think the blogging road plan, written down plan about what you want to achieve and what you should be doing to get to your goals, is the most important one and something not too many beginning bloggers do.

From experience, I can say that having such a plan and reviewing the progress regularly is great way to stay focused. And having clear goals in mind helps on to take action on things you need to do, but more importantly, stop doing the things that don't take you any closer to your goals.

Phaoloo

New bloggers always have intentions but then they are easily concentrate on other things such as SEO, social media. I believe this is so natural because people love discover new things. Once they know exactly what they want, what should they do then they can focus on their blogging tasks.

David Walker

Thanks Rob. I think when it comes to nailing down the target niche, many new bloggers make the mistake of having too broad a niche that wanders and hops all over in an attempt to cover 'all bases'

If we knew that the narrower we get our niche, the closer we get to our readers, then we'd get rid of all those broader keywords.

Content is King 😉 No more tweaking and tweeting..

Pascal

Blogging success does not come over night. But finding focus of the blog come at single minute. But that particular minutes comes to every blogger after several months of blogging. Every new blogger should not go fast in their selected niche. First they should write some posts and make comments on other bloggers. So those bloggers will come back to your posts and write comments. You should contact those readers through chat and make a discussion. You can confirm whether you are doing well in your niche or needs to narrow your niche further.
Comments are closed.