5 Things I Hate on Mainstream Websites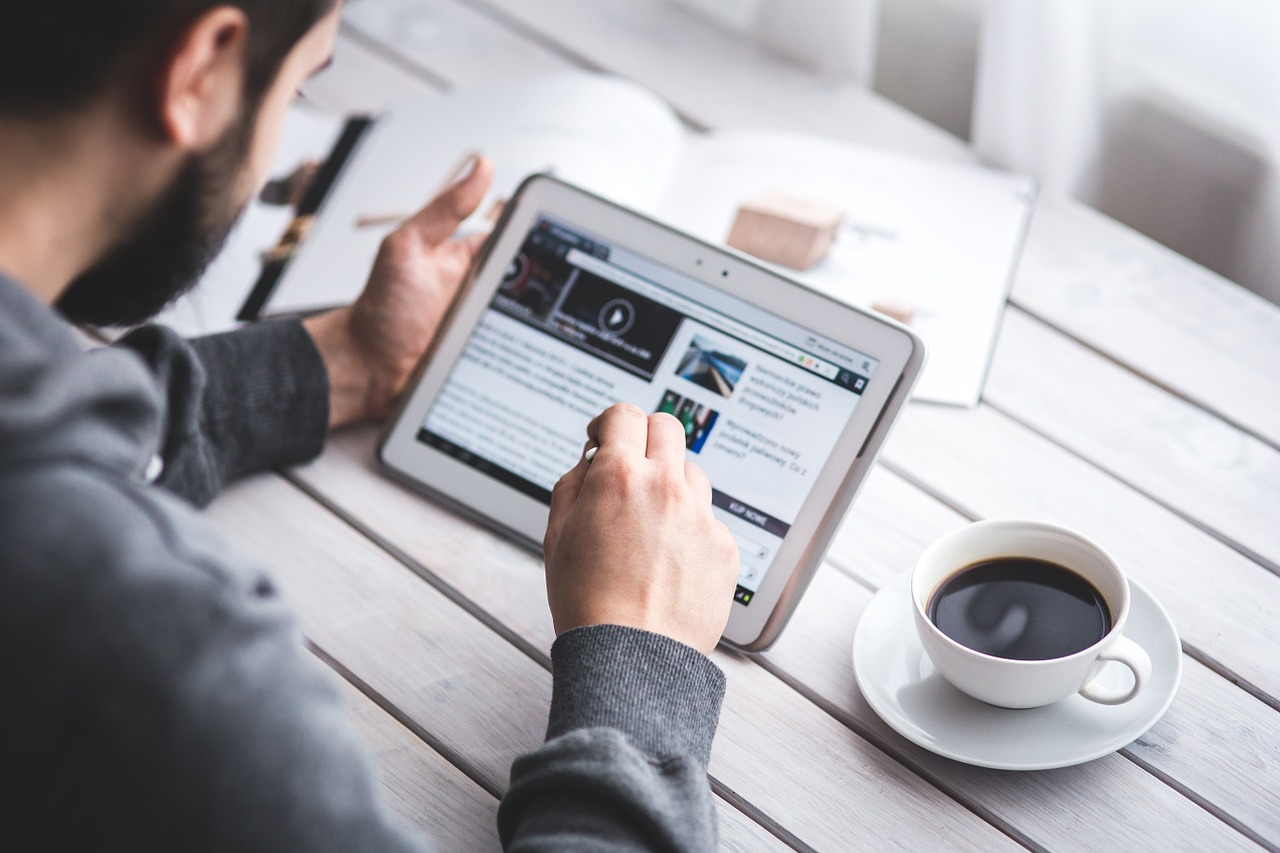 Yesterday I wrote an article on TechCult titled 5 Sickening Habits of Mainstream Websites, and it looks like it struck a nerve on people. Judging from the reaction in the comments (over 100 in a matter of 10 hours), most web surfers get annoyed with those habits too.
They are:
Breaking stories in many different pages to increase the number of impressions
Using splash pages with ads
Not linking to the sources or mentioned websites
Using pop-up ads
Requiring registration to access the content
Notice that I do walk my talk when it comes to not using those things. A while ago in fact I wrote the 150 Best Online Flash Games, and I've put all the 150 items on a single page. I certainly could have broken that list on 6 pages with 25 items each and generated 6 times more page views, but I didn't, because I gave priority to the user experience.
Anyway just check the full article if you have time, I am sure you will like it. And subscribe to TechCult too, else you would be missing all that cool content!
Browse all articles on the General category
31 Responses to "5 Things I Hate on Mainstream Websites"
West123

I exit the website I'm on almost every time I see I need to register, its a huge pain when all I wanted to do was make a couple comments on one game.Or when I need to register just to play that simple text based game.

Suzanne

Registration is welcome if the content is good enough to support multiple visits and joining. It keeps spam down. Ravelry.com (as an example) requires registration and the forums there are some of the most civil I have ever encountered.
If the site doesn't look worth returning to, though, I just pass on by.

DIY

I agree with the hate towards registering to view the content. I hate that. Why? Why do it. I don't mind pop-ups so much because my firefox browser blocks them all.

Kacey Green

Sorry I'm a month behind in my feed reading.

I don't mind breaking articles or posts into multiple pages as long as it isn't excessive.

Good: tech reviews with more than two products one product per page plus an intro and conclusion.

Bad: MSNs "top 10" or 15 articles on whatever the subject is, its just a slideshow with one tiny graphic and a blurb of text, some have a print option and the longer ones usually make you go through every single page now they've started making the last "next" go to an ad or more of these silly articles. I can't remember the last one I read through without the print option.

Also acceptable are long articles I figure if there are lets say 75 paragraphs I don't want them all on one page as a reader, but do make the print option put them all back to one page so my printer can break them up without me having to click next and print repeatedly.

goodwebguideblog

I hate pop ups but saying that, it's not really an issue anymore with all the pop up blockers around. I don't know about you but the software I use pretty much lets me surf without problems whatever the level crap trying to get through. Number 5 is crazy, even more so if your just stating out. And number 3,,, I thought it was better to create your own content than link to some else.

Daniel Scocco

@Codrut, guest blogger :)? That is my site hehe.

teamray

I hate number 5 the most and usually exit the page when i see that you must registered .

Daniel Richard

Yet again, its cos' of all the 5 things mentioned there that newer blogs can take the advantage of by doing otherwise and grow our new community of readers without having to go through all the unnecessary troubles to get a free subscription of the site.

Monty

Thanks for the tips! They're awesome ! 😉

Codrut Turcanu / Blog for Profit

Man… cool tips on there as a guest-blogger.

I wonder, how many readers/visitors those post bring you from techcult?

I like the 150 flash games post 🙂

Adam Pieniazek

Read that list via reddit the other day and did not even notice you wrote it! Agree completely with all the points, but especially forced registration. There's been many times where I just bounce away from the page because they require registration, their loss.

daniy

Agree with you, Daniel! Mainstream websites often fill their pages with various ads. Some of them using flash which took my browser a liltte longer to load. I got issues with slow internet connection. And that pop up, ads? That s**ks…

Andy

I hate pop ups and sites that require an account. Many e-commerce sites do this and I want to order without an account. They want to grab my data so they can market me. I hate it!

untreatableonline

I have never understood why someone would make their readers go through the hassle of registering before they can comment. On more than one occasion I was getting ready to add my opinion then find out I need to register first so in the end I just moved on to another site.

Nick Stamoulis

many website loose focus sometimes and it seems like greed takes over. It is nice to see some worried about quality versus quantity.

Aravind Jose T.

The worst are:

1. Breaking stories in many different pages to increase the number of impressions

3. Not linking to the sources or mentioned websites

5. Requiring registration to access the content

Adam Singer

I dugg this and voted it up on Reddit…great stuff Daniel, you're a star.

LuAnn

You rock!

Kathy @ Virtual Impax

Pop-ups SUCK (there's a reason Firefox blocks them by default)

Asking me to register to comment is like asking me to NOT comment

Forcing me to view an advertisement is like asking me to leave.

Not linking to sources is another way to get me to leave AND unsubscribe! (Link love is a GOOD thing and earns my respect!)

Asking me to page through page after page to get to your content – is just another cheap way to expose me to your ads. I hate cheap tricks as much as the next person.

Frank

OK, I'll buck the trend here. I agree with 99% of what you say but I'm not against breaking up big posts into multiple pages. I read a lot of technical/software reviews on the web. I like it when they page something like this (lots have drop-down nav also)

– intro
– product 1
– product 2
– product 3
– results/conclusion

Then I can go directly to the conclusion and then back to the product that looks good. I usually don't have a ton of time to read so this kind of organization (while it may generate more page views) is much better IMHO.

Sohail

I don't like popups(even if you are asking to subscribe)
I don't like to REGISTER to comment no way.
I don't like adds everywhere.
I don't like theme with many graphics or a broken theme
I don't like to go to sites that don't get updated quite often.
I like rich content more than anything

Tom Lind

Many people make the mistake of blogging for money and stuff their blogs with ads, instead of creating good content for the readers.This is a poor strategy.

Nimble

Same here. I hate all the above five points. I left visiting many websites due to these factors.

I appreciate blogs / content websites with simple and easy interface. I trust those websites more and I also try to use their recommended services.

Ryo

Ads don't have to be annoying.
But the most thing I hate, is when there is no link to the source or the particular product the article is about. I hate that.

No content without registration? No way. I never would use such a site. But fortunately, I've never discovered ay site out of beta which did that. They never going mainstream with this, normally.

Ryan Jarrett

I think some sites are still stuck in the old dialup mentality when they split large pages into several smaller ones. But in todays broadband world, speed and bandwidth are less of a factor and most connections can easily handle a long, media-rich page.

I think ads are a necessary evil, but there are good and bad ways of going about implementing them on a site. I think splash pages generally are a bit old fashioned and often slow the user experience. Pop-ups can be useful, but are often plain annoying and, more often than not, leaves a bad taste in my mouth.

Not linking is possibly the worst problem on the list in my opinion. Every day I will read several articles on large, mainstream sites that cite a source or accompanying material, but have no link to them. This is the Internet; connectivity is the key and hyperlinks are free, so use them. Not only are you helping the reader, but you're also helping your references survive by sharing some Google juice.

Site registration is a mixed bag. If a site has good contents, and the registration is fairly minimal (e.g. email and password) then I'm fairly happy to subscribe. However, some sites want all personal details, medical history, favourite food, etc. before you can get past their landing page. Not a good way to do things. It also helps if the site provides further benefits (newsletter, forum registration, etc.)

Hussein

Required registration is ok if I will benefit something from it.

SATISH — Technotip.org

I was a regular reader of TechCult for some time, when it was launced. But after sometime, I just forgot about it!
Subscribed to TechCult 🙂

We too hate popups.

Breaking news in multiple pages to generate page impression, will ruin the visitors impression about the site.

Ryan McLean

required registration is a pain in the ass on any website. Not only do you have to sign up…but every time you go to the website you have to login to access the content…

it SUCKS

dian

Yeah me too!!!
i really hate it when they break stories in to pieces, worst when it comes to pictures, like dividing 10 pictures in to ten click! usually i choose to click the available print button so the content will on one page.

Hussein

Agree with you. Better making a post in single page rather than breaking them in parts. I'm also hating those websites with pop-up ads.
Comments are closed.