5 Simple Ways to Find Your Passion and Take Your Blog from Zero to Hero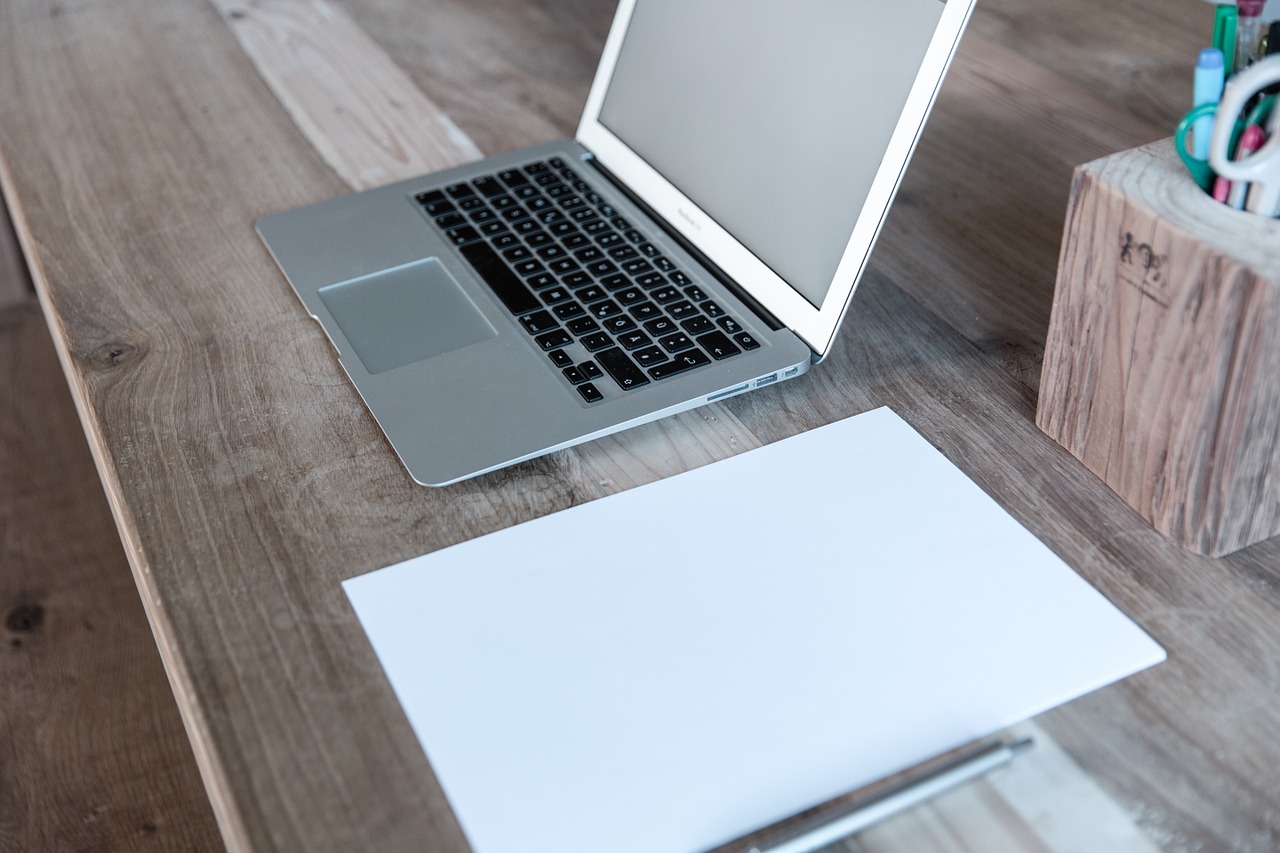 This is a guest post by Henri Junttila. If you want to guest post on this blog, check out the guidelines here.
Blogging is hard work. It can easily take up to a year or two before your blog starts taking off, if it ever does. I'm not trying to be pessimistic, just realistic, because there are a lot of people out there that believe they can jump in, start writing and the money will start pouring in.
But when you mix passion with blogging savvy, the results can be amazing. Before I started my blog, I decided to join a blogging course. I have always been big on finding a mentor, someone who has done what I want to do and then learning everything I can from them.
If you are passionate about what you're doing and have the determination to work hard, the internet is full of excellent blogging courses that will help take your blog from zero to hero. With all that said, let's look at how you can find your passion:
1. The Elimination Method
The elimination method is extremely simple. You start by writing down every topic you're interested in, you then compare each topic to each other one by one and eliminate anything that you do not like.
Say you like cats, dogs and parrots, just to keep it simple. Let's start with cats. Compare cats to dogs, do you think you're more passionate about dogs? If yes, then you discard cats and compare dogs to the rest. We only have dogs and parrots left, so whichever one you're more passionate about, wins.
2. The Money Question
What would you do if money didn't exist? Would you write about dogs? If you never had to worry about food, clothing and a place to live, you would have no choice but to do things you enjoy, because there would be no reason to do anything else.
This is a simple, yet powerful question. Really think about what you would want to do if money didn't exist on the planet. There are no 9-5 jobs. Everyone is doing what they love. What would you be doing in this scenario?
3. Your Feelings
Most of us have been taught to ignore our feelings from a very early age, but the truth is that feelings act as signposts for if you're heading in the right direction. If you're working a 9-5 job that you hate, you will feel bad and it will only get worse with time.
Whenever you're doing something you love, you'll feel happy, content and at peace. Time just seems to fly by. This is how feelings were meant to be used. It takes some practice. It is easy to misinterpret your feelings, which is why many people think they are passionate about making money, which is basically a feeling rooted in fear.
4. Taking Action
If you're not quite sure what you're passion is, the best way to find out is to just start somewhere. You can sit there and analyze what it might be, but you will never get anywhere. It's okay if you start a blog and find out that it isn't what you like.
Mistakes are there to teach you. If you want things to be perfect before you start, you will never start. Believe me, I've been there and when I started feeling okay about making mistakes, my life became so much easier.
5. Feedback
Once you've been blogging for a few months, you'll start to find your voice and start getting some traffic (if you chose a good niche). You will have a bunch of data that will tell you if you're heading in the right direction.
Comments, e-mails, bounce rates and the average time people spend on your website. All of these factors vary from blog to blog, which is why it can get difficult and why a mentor can be so helpful. The main point I want to get across in this article is that without your passion, you will not have the fuel to keep going for the months or even years when nothing seems to be happening.
Henri Junttila writes about following your passion and being successful at life on his blog WakeUpCloud.com, he also shows you how you can discover your passion in 5 days.
Browse all articles on the Strategy category
24 Responses to "5 Simple Ways to Find Your Passion and Take Your Blog from Zero to Hero"
Darko Caric

Great ! 5 really simply but useful advices. I'm beginning my second blog these days. My first blog failed just because I didn't realize how the passion is really important. My wish to earn money by blogging blurred my passion. But I don't give up 🙂

Farouk

very nice post, id also add the "need method" which is finding out that there is a certain need on the internet that isn't satisfied yet and that your blog can satisfy

Jes

Hey Henri! 🙂

What resources (books, audios, seminars, etc.) do you recommend on passion identification?

e.lee

finding your passion is right! The main thing is to be consistent- there's no bigger turn-off than to see a dead blog

scheng1

Using Elimination method:
ranting about boss / complaining about the government / gossiping about neighbors
*scratch head* hard to choose! Since I'm very passionate about all 3.

muhyar

from zero to hero!
from nothing to something! thats good motivation. thanks for sharing

Henri

Thanks a lot for the awesome comments and thank you Daniel for letting me guest post!

If there's one thing I would say it is to take action until you succeed, because the more mistakes you make and learn from, the faster you'll get to where you want to be.

Of course, it helps if you know where you want to be, but sometimes that's something you have to figure out along the way 😉

James Cage

Oooo Great. Just great post. I am a newbie and you inspire me so much. Thanks. Keep writing

carjourno

There seems to be an endless stream of information out there and everyone makes it sound so simple.
All the tips are great and I agree passion for the subject is key, but blogging is time consuming and very difficult… at times, especially when it seems nobody is out there!

Melisa

So simple and so true. Thanks for sharing them.

I like this best:

"Whenever you're doing something you love, you'll feel happy, content and at peace."

Chester

Great points. I like it when you pointed about making mistakes. Blogging has a lot of trial and error stages and that includes investing on this and that. Learn from your mistakes.

mk akan

i love the first 3 methods..there are activities that i do now that is not making me any money.these activities give me joy and i usually do them for hours. imagine what would happen if i am paid to do them..my vacation becomes my vocation…a completely blurred line will be formed between work ,play and fun

Robert

The thing with blogging is you have to stick at it,
You cant expect your blog to just take off overnight, you have to work on it every day of the week and still it takes time, i've tried and failed twice already, mainly because i didnt give it any dedication, now i've approached it with a new attitude and havent given up yet!

Aminul Islam Sajib

Feeling plays one of the most important part in blogging success. Personally, I have several blogs hosted on wordpress.com's free hosting from where I can make no money. Still those blogs are tightly active; just because I like blogging.

And this likeness can lead a blogger to success, as I believe.

Hulbert

Hi Henri, I agree with your steps here on trying to find your passion. I like step 4 – taking action. I think a lot of us think too much about what to do and eventually just end up psyching ourselves out. Taking action and doing something is better than getting no results done from thinking. In the process of doing so, ideas also come as well, giving us motivation to take even more action for the next day.

Bob Bessette

Hi Henri,
Really good stuff here. I love the scenario where you talk about the Money Question. This is a really smart way to look at it. Would you write about this subject if there was no money on the planet? Also, I don't think a lot of bloggers know that "It can easily take up to a year or two before your blog starts taking off". I've been at this now for 8 months and I know I have a long way to go. Other bloggers feel that it could take a year to "find their voice". I see so many blogs, even popular ones, that change their byline and refine their theme over time. I can see that happening with my blog as well.
You've done really well for yourself in such a short time. Keep it up!

Best,
Bob

Olusegun

Hey henri,

Nice one man. Feeling and Taking action are so key in discovering your passion and using that to step up your blog.

Shaon

I absolutely agree with you. here the 2nd steps is not at all. firstly we need your Feelings & then take serious action.

Chris Peterson

I absolutely agree. Out of 5 steps, last step is more necessary. If we are not getting any feed back or our blogs fails stands in crowd that mean blogging is difficult task.

Anyway thanks for encouraging to gain something better.

Rinaldi Syahran

I agree with you about blogging is a hard work. need a lot of time and energy to build a blog by you do blogging yourself. The thing that you should always know is still focus and consistent to blogging. Many of people don't have the endurance to doing that cause they meet the trouble in the way but they didn't have the correct answer to solve the problem.

Dave Doolin

Zero to Hero. I like that! Nice ring to it.

AnastasiaCarroll

I have read an advice to blog about something you love DOING. That was the key point for me. This way you'll develop your blog as you develop yourself. And I agree you should START blogging, maybe a few blogs about a few topics. Anyway the blogs or topics you're not interested in will fall out themselves, thus you'll have one or two you really love to work on.

Gabrielle

I definitely agree with Debojyoti.. Passion is the key element to success. Because when you have passion in whatever you do, you exude energy and enthusiasm. You become more confident and makes you set goals high.

Debojyoti

This is a good checklist to go through before starting a blog. But I think the most important thing is passion for a topic. Without it you cannot make a big and successful blog.

Passion+Writing Skills+IM= Successful blog
Comments are closed.