5 Rewards Of Blogging That Aren't Greatly Emphasized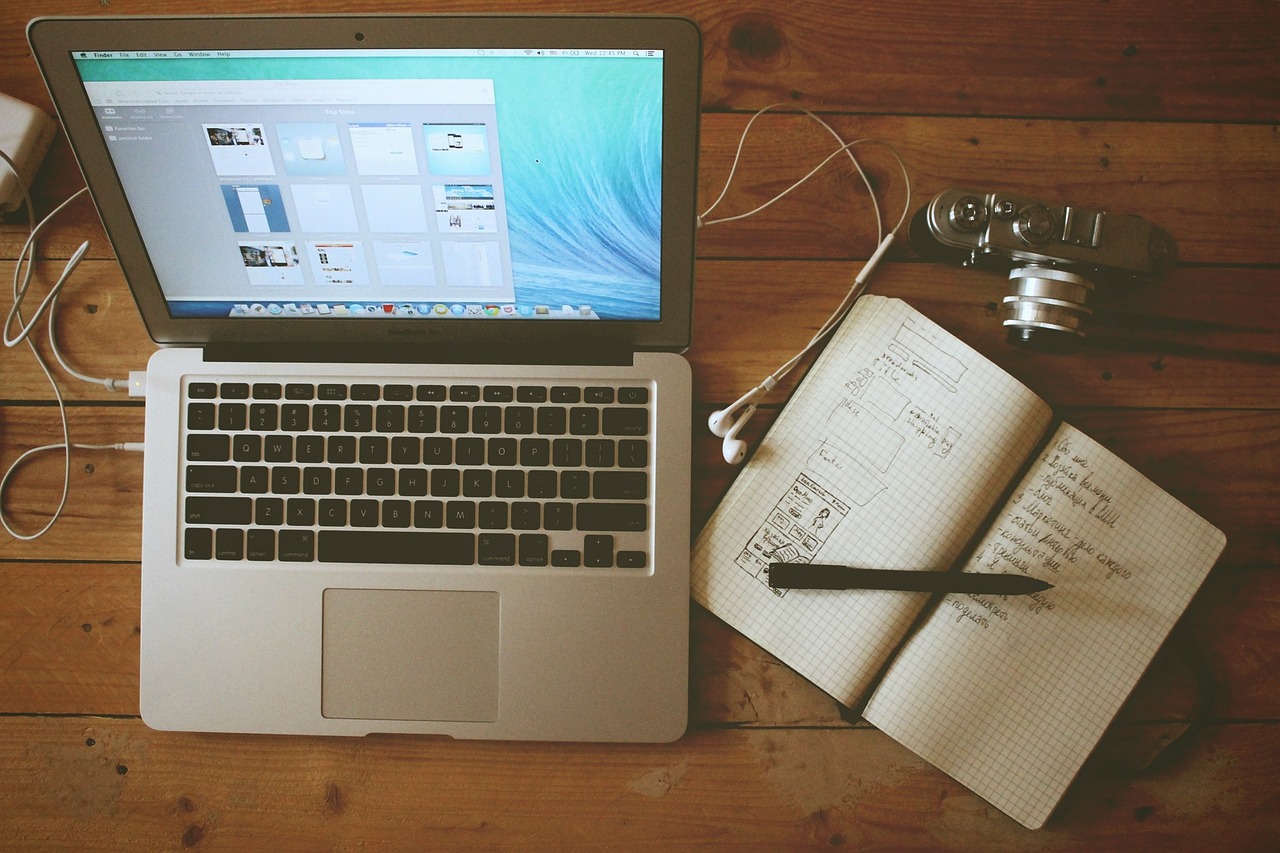 This is a guest post by Melvin Dichoso. If you want to guest post on this blog, check out the guidelines here.
Since blogging emerged in the early 2000s, its growth has skyrocketed. All of a sudden, not just normal individuals use blogs. From small business owners to big companies and even celebrities are using them.
Now when people start blogging they usually do so because it will benefit them in someway. For most people and companies, we are talking about money. But I also believe that blogging has other benefits, and in this post I want to share five of them that aren't emphasized normally.
1. Getting Invited To Big Time Conferences
I remember when I got first invited in a conference here in my country. I was really ecstatic. I don't know about you, but for me attending a conference alone is a big opportunity. Why? Because you get good value out of the program and more importantly you get to personally hang out with prominent people you normally just talk to online. And being a frequent attender in a conference gives you the advantage of possibly becoming a speaker soon.
2. More Business Opportunities
As soon as you start gaining popularity in the blogosphere, you will certainly come across with some lucrative offers from companies out there. May it be a business proposal, joint venture or something else. One thing remains sure: You're starting to build relationships with people and these relationships are going to be essential in the future.
3. Being Able to Land a Good Job
If you're like me, who still plans to go out and try to work a normal job, then probably having a blog is a great advantage. Every time I get interviewed by some of the companies here in my country, they always reveal to me that I have an edge over others simply because I have a website and a blog. Being a blogger adds up to your portfolio and it gives you the opportunity to showcase who you are to these companies.
4. Getting Schwags
For those who don't know, schwags are basically promotional products that companies send to a person for publicity. It ranges from a simple sticker/button to a shirt, even up to good gadgets like Flip Minos and iPods. It's a misconception that you have to be a web celebrity to get qualified. I am an example, I'm virtually unknown to most of you, but I'm fortunate to receive stuffs like shirts, branded USB's and even a Flip Mino just for being a blogger! I don't want to call myself shallow but hey everything that's free is awesome!
5. Could be Used as a Launch Pad
Famous bloggers like Darren Rowse, John Chow and Shoemoney all have the luxury of just throwing out something into the market and have it getting noticed immediately. That's because of the huge following and subscriber base that they have. I mean it's already a huge advantage that they have against traditional Internet marketers who usually start with nothing.
Bonus – Ego Booster
Each and everyone of us has their own ego (don't tell me you don't have it). Isn't it a great feeling to have your own blog? How about getting read and seeing a respectable number of comments in your posts? The mere fact of having other people lending their attention to you, in this day and age, is very rewarding.
Making money from blogging is what we're all trying to do whether directly, indirectly or passively. I'm sure we all find ways to maximize our own income whether by advertising, consultations, product launches and stuffs. But just don't forget there are still a lot waiting outside of that box. What say you?
Melvin is a young internet marketer and blogger who blogs at MelvinBlog.com where he occassionally shares his good stuffs for his readers. You can follow him on twitter as well
Browse all articles on the Blogging Basics category
33 Responses to "5 Rewards Of Blogging That Aren't Greatly Emphasized"
Coree Silvera

Hey Melvin,

Love your way of thinking. Have to admit, I need to remind myself of these rewards often as I work my way up in the blogosphere. I've heard not to expect to make much money from your first blog until you've had it for around 2 years.

I was happy to win passes from John Chow to Blogworld and a sponsor to cover hotel costs and thought that was an awesome treat! 99% sure I have a sponsor for SXSW too. So even though it's not putting money in the bank, it's a great growing experience and chance to network, like you said.

My question for you, though, is: How do the schwag givers find you? I keep hearing blogger get the goods, but so far…nada. Appreciate your input.

Melvin

@Marge, glad you liked it. Well I think the concept of Blogcritic is awesome then. 🙂

Marge

Thanks for your post. Your comment about schwags caught my attention. When you write for blogcritics.org you get the book to review or a dvd to watch and stuff like that… it's sort of like schwag except you then have to watch the dvd, read the book, etc. Ok, so maybe it's not schwag… Your post was great — thanks!

Angel Cuala

You're welcome, Melvin. Actually, we're both Filipino and you know that Filipinos are very sociable especially to foreigners.

Hospitality is one character we are known for, and I am sure foreigners who have Pinoy friends will agree with me.

Melvin

@angel, thanks for including. actually I haven't thought that when writing the post but it's true. I, myself have met a lot of great people personally because of blogging and its funny because most people think bloggers are loners and don't have that much social skills.

David Walker

Well said Melvin, and thank you.

We're so busy focusing on the money part of blogging that we forget how much we get from it in return.

When you have passion for your blog, then blogging becomes fun!

I like it when someone takes the time to leave a comment on my post, saying that they learnt something knew or that I made them see things in a new light. That makes my day or blog.

Gordon

Melvin, you're absolutely right but don't forget the old saying 'you get out what you put in'. I would argue that you are receiving the benefits listed above because you are giving the community something in return.

Keep at it and don't aim for a regular job – too many people are in regular jobs wishing they were you!

Ajith Edassery

Not sure how often (1) and (4) happens.. oh well, once you become a Darren Rowse, Daniel Scocco or John Chow may be 🙂

Good inspiring list though…

GoBusiness101

Blogging is not as simple as it looks. it takes time to really benefit from it.

chow!

Neil Conway

I like blogging for the chance to comment on the world around me. It is a new town square where the smaller fish can have a more equal footing with media giants.

I liked the points that you mentioned and consider blogging and twitter the only things that keep life up to date.

Blog On!

Joshua Dorkin @ BiggerPockets

I want to reiterate Angel's point about making real friends and business associates. I've been blogging for many years now, and can attribute many of my friendships to my blogging activity.

Nice post and thanks for helping to inspire a new generation of bloggers.

Angel Cuala

Interesting guest post. But if you will allow me, I will like to include one more thing.

I have proven that another reward from blogging is we can meet true friends.

Early this year, my family suffered from Dengue and I thought of asking for donation online.

Eventually, I got a lot and I never imagine that most of them will become my friends in the real sense of the word.

Melvin

@Henri, got your point.. Its true because most new bloggers have so much enthusiasm that they forget what is their blog really about readers wise..

With regards to your questions, partly yes because I started blogging but then kinda moved on into affiliate marketing and then started blogging again.. It's on my about page.. 🙂

@Ryan, well its not really that Im feeding my ego but for me it just feels good when people (your friends) are amazed at you simply because of being a blogger and having an audience.. I never bragged and never go on to street boasting, I just do what you are saying, letting my audience speak for me.. 🙂

@Hal Brown, I can kinda connect with you.. 😉 Blogging IMPROVES my writing a lot..

Hal Brown

This serves as a reminder that the benefits are there, even without the money. I need to be reminded of that once in a while.
The biggest reason for me to continue is writing. Blogging is the best outlet I know to keep the creative juices flowing. Writing is not like riding a bicycle – you do forget if you don't do it for a while.

Web Marketing Tips

Sometime blogging also give you inner satisfaction as well. You write something, it can be your minor thoughts but all around the globe support you.

So this will be really great.

BloggerDaily

Wow. Yeah, normally we talk about sales, money, traffic and etc. but you had mentioned the important point there – blogging gives you more than that!

Some rewards might be not obvious, but they are the valuable things for you if you appreciate them well.

Ryan

Melvin,

I shy away from ego boosting. Some days you'll feel like man, others like a mouse. Best to keep your mind on speaking from the heart and let the audience decide.

Dean Saliba

I have only ever had one schwag and that was a DVD on backyard wrestling that I reviewed and then gave away in a competition.

Sheila Atwood

My biggest reward is writing. Blogging has given me the format to just write and be published instantly. And like your said I hope others will give me their attention. It is fun!

Sheila

Vishal Sanjay

Even your a famous blogger Daniel. Blogging is very rewarding, and these are some of things that every blogger wants to achieve. Look at Darren Rowse he is currently an online celebrity.

Daniel Scocco

@Jackie, I will do my best to keep it up 🙂

Darni

I'm very agree with you.There are many benifits to blog such as being able to land a good job. But the must important:the money.I guess that over 90% people blog for money now.My initial motivation to blog is also to make money.Though I haven't made much money but I find that the feeling to have a blog is very great.Like what you said,it feels good to have other people lending their attention to me.

Jackie Jackson

typo – 'its old form again' …

Jackie Jackson

DBT has regained it sold form again – and that makes me comment after months. Really Daniel , the past few months have been the worst drought from you with just a couple of good posts a month – Rest has all been guest posting stuff which isn't of the standard we were used to here.

But I have noticed that from the previous week, things have started changing again – you're coming back with yourself – unique good quality blogging tips – for which DBT achieved so much success.

Make me feel good…

Henri

Blogging is awesome, but I think you also have to have the right mindset, or perspective. Sure you can make money, but when you truly start thinking what you can offer to others is when everything starts to take off. This took a long time for me to figure out.

But anyway, cool informative post. Seems like you've been involved in internet marketing since 2007? Have you been blogging all this time?

Melvin

Hey thanks for getting this posted.. 🙂

If you have all sorts of questions I would be glad to answer them all as quickly as possible..

Dana @ Online Knowledge

You are so true. I already get so many benefit from my blog — especially some earning.

Andrew @ webuildyourblog.com

Before I became a full-time blogger, I spent 30 years in Corporate Management. The last 2 – 3 of those years I was part-time blogging and created a 'Management' product.

It's a little weird but by blogging and creating the "Management" product, it opened up new doors within the Corporate world.

Nowadays, being full-time, it's about building relationships. I've met some great blogging friends from all over the world.

Andrew

Chad

#5 is my personal favorite. A good blog can be used as a launching pad to bigger and better opportunities. The Internet, and blogging in particular, gives everyone with the interest and ability the chance to create something from nothing. It gives you the opportunity to be noticed like never before, and that can lead to endless opportunity.

Dave Doolin | Website In A Weekend

What I like best about a blog is writing articles that force me to really think about what I know, and how best to explain what I know to someone else.
Comments are closed.