5 Related Posts Are Really the Optimal?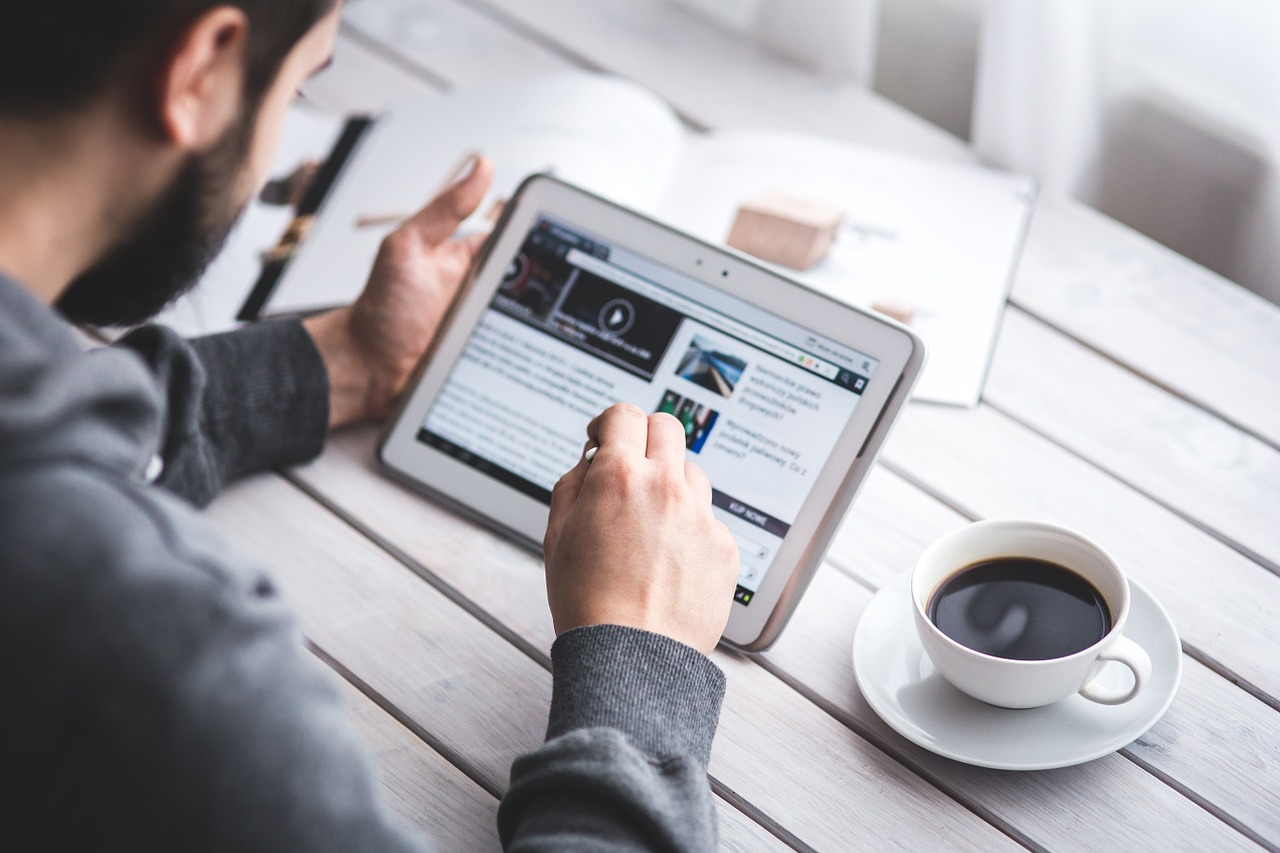 The Related Entries is, without any doubt, one of the most used WordPress plugins. Basically it serves a list of posts related to the content found on the page (based on a keyword analysis).
The vast majority of people choose to display 5 (the "standard" maximum) related posts per page. It seems logic, after all the more related posts you show to the reader, the higher the chances that he will find something interesting. Right? Well, I am not so sure.
Sometime ago I wrote the article "The Paradox of Choice," arguing that in most situations, increasing the number of choices for a consumer (in our case, for a reader) will improve his experience, and consequently his probability of purchasing something (in our case, clicking a link). But only until a certain point, after which the increased number of choices is actually counterproductive, rendering the user confused and reducing his chances of performing the action we want.
In my opinion, when you display 5 related posts you are crossing that threshold where the number of choices becomes counterproductive. Some readers will just see a bunch of links together, and they will not even read the title of those posts to see if they are interesting.
Throughout my blogs I have tested many different combinations, and the optimal number appears to be 3. Obviously you should not take this answer for given, but rather test it on your own blog. The objective of this post is just to question the "more is better" assumption (meaning that for some blogs 5 related posts might be optimal indeed).
Finally, I also think that the related entries should be used exclusively on single post pages. Some people stick them on the Homepage. The extra clicks you will get with this method might not be worth the clutter you will be creating.
Browse all articles on the WordPress category
25 Responses to "5 Related Posts Are Really the Optimal?"
David Knapp

I just switched related posts plugins because I don't want to have to go in to all my posts and add them. With Microkid's Related Posts I had to do this but with Efficient Related Posts it adds the related posts automatically. Efficient Related Posts also lets you choose from 1-10 related posts.

I am choosing 5 related posts at the moment. I think 3 is too little.

It is interesting to see that the comments on here seem split between 3 and 5.

Adam Pieniazek

Five is clutter, three is butter.

Bret

I'm thinking about adding this plugin to my site and was also thinking about 3 as the ideal number for related links. Too many choices starts to clutter the bottom of the post and thus increases the readability of something. On a related note, I was wondering what your thoughts are on the Technorati Tags plugin. I currently use it on my site but am wondering what I really get out of it. Seemed like a good idea originally but it just doesn't seem to add much value.

Julie Gomoll

I used to own a graphic design firm. We experimented with how many initial designs to show a client, and also settled on 3. 5 would inevitably make them want *more* designs – more variations, different colors – and 10 simply overwhelmed them.

I feel the same when I see related links. 3 seems reasonable, manageable. If there are too many I might not bother looking at any of them.

Andy Beard

I am a firm believer in 10, otherwise related content wouldn't surface.

I also much prefer UTW, especially for niche blogs.

Don't forget the SEO benefits or drawbacks depending on site structure.

Armen

Daniel – I found it to be so. Plus, it has a host of options available to exclude certain categories and posts, and other stuff.

auto cars

i think 3 to 4 is ok.
if even more than that, some user may take you are spam that

Daniel

Will try it Armen. When you say "better" you mean it brings up more relevant posts?

Armen

I have pondered this myself, and I'm glad you've brought this up Daniel as it has helped me to clear up a few things. I still show "similar posts" links on the homepage, but as I nearly always use the more tag, I suppose it's a little pointless?

Some of you might like to try the Similar Posts plugin. I find it better than the 'Related Posts' plugin.

Daniel

Jessie, the Related Entries is a great plugin, I am not questioning its usefulness, only the optimal number of posts that we should display there.

Jessie

I was just wondering whether I should install the Related Entries plugin on my blog and then this post comes along. Now I'm beginning to think otherwise.

That's a good point you bring up. Thanks for reminding me of that.

Everton Blair

It's a well known fact that people tend to remember or react best to lists on average when there are 3 items. That's why many great orators make their points 3 at a time

Ravi

Maybe I'm in the minority here, but I generally like 5 related posts…it shows me a variety of content that is similar, but not necessarily always even in the same category as the original post — basically, a focused StumbleUpon for just the one site.

Also, an example of a feed where bountiful content is put to good use: Lorelle on WordPress (lorelle.wordpress.com). Lorelle's posts are often very long, yet informative; she also stuffs the footer with sometimes up to 20 related posts, a signature, a 9Rules banner, and a copyright line. Yet, it comes across as humanizing her, and providing very useful content to the reader (without the bountiful related posts, I probably would've only visited a fifth of the pages on her site than I otherwise have).

Ultimately, I think it comes down to user preference, but for me, the sweet spot is about 5.

Brick Blogging

Thanks for the tip. I'll give it a try once I have a few more posts on my blog.

60 in 3

Gah! Nevermind. Read the instructions a bit better. 🙂

60 in 3

Do people place this plugin directly into the post body or somewhere in the sidebar? Seems from the placement here that it's part of the post body.

Gal

Randa Clay

Yes, it certainly depends on what all you have in the feed.

Daniel

I updated the article removing the "rss feed" part. I still need to test and evaluate whether it is a good idea or not, so I will avoid commenting on that.

I do admit that it might be a good idea if the only "extra information" you have on the feed are the related posts. If apart from them you also have copyright messages, pictures, social bookmarking buttons and advertising, then I think they contribute to the clutter.

Randa Clay

I think you're right on about the number of related entries in general- 3 is better. I could also agree, depending on the amount of other information at the bottom of each post that you might choose to put related entries on only single pages, however, I think it's a great thing to have in an RSS feed. There's very little "clutter" in a feed, and adding the related posts at the end can expose your newer readers to posts they would never read otherwise.

John

I started with 3 when I had little content, as the content grew I moved to 5.

One reason more seemed better was to make it easier for search engines to find old posts.

Daniel

Personally don't like feeds that bring a lot of "extra stuff" with the content itself.

Someday I will try it though to see what kind of response I get from the RSS subscribers.

Brian Auer

That's pretty funny — I've been showing only 3 links from the day I installed the plugin. Not because of experiementing or research, but because 3 just felt like a better number than 5 to me. I also display the links on individual posts, homepage posts, and the RSS feed. Once I started the RSS feed links, I noticed a jump in the site traffic. It seems like there are quite a few people who just read the feed and never visit the site. When you display the related posts in the feed, it forces them to visit the site if they see something that looks interesting. Getting the links on the feed isn't as simple as putting them on the posts, but it's not the hardest thing to do either — and it's definitely worth it.

Daniel

Most people start out using 5. Lately I am seeing some popular blogs reducing this number, though.

Ramkarthik

Daniel,
Great analysis. I think what you say is right. If there are too much of options, we get confused a lot. I think 5 is better. Three might be good. I see in many sites showing 5 related links. Maybe three is better option.
Comments are closed.