5 Reasons Why Comparing Your Blog To An A-List Blogger Can Ruin You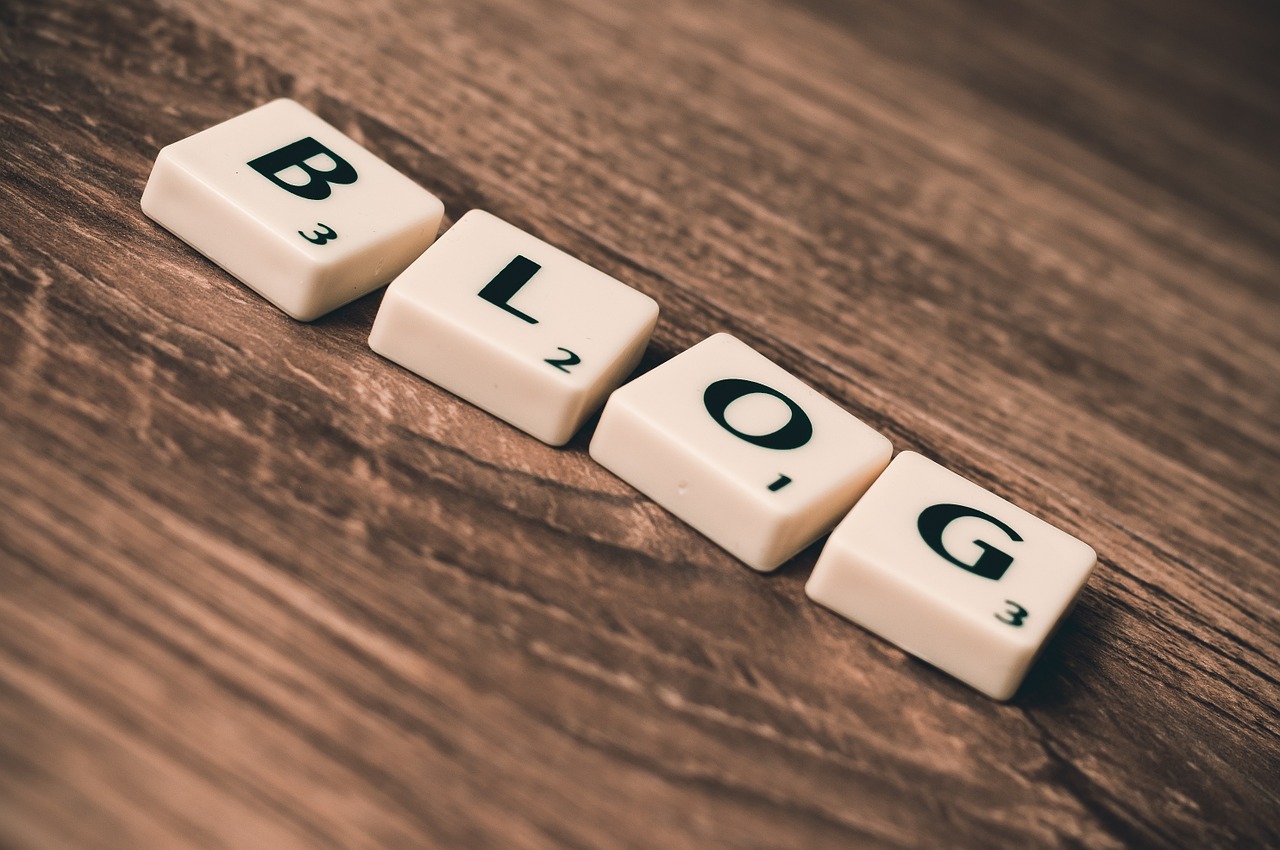 This is a guest post by Frank Angelone. If you want to guest post on this blog, check out the guidelines here.
Almost everyone has a blog today and the three main things new bloggers want are massive amounts of traffic, tons of subscribers, and lots of money. Let's stop right there. These three goals are all possible, but in the beginning stages of blogging, they are unrealistic.
Ultimately all they are at this point in the early blogging stages are goals. Its good to have goals, but try to give yourself more concrete goals with a substantial number. Numbers are great, but you should start by looking at a monthly basis with what you would like to accomplish with your blog. So, what's the ultimate thing holding you back from setting these goals?
You're reading a blog put together by an A-List Blogger and you see they have 100,000 subscribers marked with a little chicklet in the sidebar, they broadcast their numbers (30,000 visitors a month) on their site to get you motivated, and tell you how great the blogging lifestyle is. That's all great, but I hate to break it to you. This isn't going to be you in the beginning stages. This could one day be you, but its going to take quite some time.
What most A-List Bloggers would fail to tell you is how long it took them to get to this point and the countless hours of work they put in until it became something they could call a career. New bloggers make the mistake of looking at what an A-List blogger does and telling themselves, "oh look, they are making money easily online, I can do it too." Its not that easy and second of all…STOP COMPARING YOURSELF TO THEM. The worst thing you could do is compare yourself to an A-List Blogger. You need to factor in a few things…
1. They have been at this a lot longer than you.
2. Many have been blogging before the internet was the "internet"
3. You need to really put in the effort to get the results – day in and day out.
So, here are 5 reasons why comparing your blog to an A-List Blogger can ruin your blogging efforts.
1. Achieving your goals becomes impossible – You are trying to run before you can walk. If you focus on making a 6 figure income from blogging before you've made $10, then you're never going to reach your potential. You need to think smaller in the beginning. Start off with trying to make side cash from your blog, whatever your goal may be. It might be $10 a week. Try doing that first and building upon it. Maybe a couple of months from now, you will reach $20 a week. Thinking smaller makes the larger numbers more achievable.
2. Putting in the work becomes impossible – A-List Bloggers tend to write a blog post everyday. You shouldn't get into the mindset that you need to do the same thing. Its better to write 3 high quality posts a week instead of 5 sub par posts. Remember, A-List Bloggers have a larger audience who want that daily content. Chances are with your blog only having a few subscribers in the early stages, those readers aren't going to be expecting a post everyday. Secondly, its about how you structure the mold of your site. If your subscribers become used to 3 posts a week, that's what they will expect. Don't feel the need to do exactly what an A-List Blogger does because you will burn yourself out and will not want to do the work.
3. Fun becomes a thing of the past – Start blogging your passion because its something you enjoy. You hear it all the time and its so true, you should be blogging about something because its an interest of yours and not for the money. The majority of A-List Bloggers started blogging as a hobby because they enjoyed it and they were not doing it for the money. Don't look at the money as your ultimate reason for blogging. If that's the only reason you are doing it, then you are going to be disappointed as your blog will have no passion behind it and no money.
4. Become Your Own Blogger – The main point I've tried to make clear throughout this post is trying to compare yourself to an A-List Blogger can ruin your blogging efforts. Ultimately, you want to become your own blogger. You want to be a source readers want to go to and trust. Don't copy an A-List Bloggers style, create your own style and voice – separate yourself from them! Instead of trying to compare yourself with them…network with them; they will talk to you! Pick their brain and learn what has worked for them and implement ideas that sound good to you. Rather than become them, become something that is unique.
5. Frustration becomes a continuous process – Blogging is a frustrating process. Most of the time, the things you are trying to accomplish are not going to go the way you want them to. I'm sorry to say it, but that's blogging. You need to keep trying new and innovative things with your blog. The minute you stop doing this is when your blog becomes like every other blog out there. A-List Bloggers are always changing things up, but don't do what they are doing. The things that they are doing may not work for you. Instead, pay attention to their habits and pull together fresh ideas that work for you. If you stick to the same idea and give up when something doesn't work that's when blogging becomes too much of a frustration and you sit there wondering how do these top bloggers do it?
Look at it this way, no matter what you do, those A-List Bloggers are always going to be at the top of the food chain. They have been at it a lot longer. You can't expect to be at their level from the beginning. You can eventually build up to that level or somewhere along those lines, but don't EVER compare yourself to them. It doesn't matter what they do, it matters what you do and you decide what defines success. You need to feel accomplished with what your producing and not worry about what another blogger is doing. Believe in what you are producing and people will care.
About the Author: Frank Angelone is the founder of SocialTechZone.com and has been blogging since 2008. Since that time he has provided readers with tips on improving their social media reach as well as offering tech tips for improving computer performance.
Browse all articles on the Blogging Basics category
42 Responses to "5 Reasons Why Comparing Your Blog To An A-List Blogger Can Ruin You"
Handoko Tantra

Very nice description. I think some beginners on blogging doesn't consider this.

I have experience too on this, almost a year to make my blog earn money for me and now, i can achieve my target one by one. Thanks for your tips Frank.:)

Shari Weiss

Heard a relevant quote today: Don't quit five minutes before a miracle happens.

zaki.alakhdar

This is really a good tips for bigeners,for me it is in suitable time for I should stop compare my self with top bloggers, and start to make my self unique.
Thanks.

Frank Angelone

If you do something unique and separate yourself than you give yourself more of an opportunity to grow your audience. Readers like seeing something that's non traditional.

MoneyTalks

Good point. But I like posting every day. There are lots of blogger who suggest to post every day. The idea is post at least 3 killer content a week but don't forget to post every day.

Frank Angelone

I think what you should actually do is post when your audience expects it. If they expect posts from you on Tuesdays and Thursdays, then do that. I don't believe there's an actual post limit or maximum. Its better to share good content twice a week then sub par content five times a week.

MoneyTalks

Try to see the A-list bloggers. I don't think they leave a day without an article.

I proved it and it is very effective. Think of Google. Search engine is expecting an update every day.

Adam

I have to constantly remind myself to take baby steps…

Frank Angelone

As the old saying goes…"you have to crawl before you can walk." This can definitely be applied to blogging.

The Hungarican Chick

I cannot say that I blog for the sake of income. I am simple a massive attention whore and enjoy hearing myself talk. It's as simple as that. 😉

Frank Angelone

This made my day. By far the best comment I have ever read. Sometimes have an ego like that can be what separates you from the rest and draws attention to anything you share. Some styles work better for others than the norm.

Web Marketing Tips

love the way you describe yourself.

Very very few people have this ability.

I am sure your readers simply enjoy your writing style.

Make a perfect site

"Thinking smaller makes the larger numbers more achievable." Yes, only think of a close perspective.

Frank Angelone

Great quote! Setting smaller goals is a better way to go. They can be more achievable than setting a goal that took someone else a lifetime to achieve. You need to start off on the ground floor. Nobody rises to the top overnight.

Make a perfect site

Yes, I agree.
Nice post and nice blog!

40deuce

Thanks for writing this Frank. I think these are things I need to remember for my own blogging efforts.

Cheers,
Sheldon, community manager for Sysomos

Frank Angelone

I'm glad I could write a post that you found helpful. I think we all sometimes need to take a step back and analyze how we go about blogging. This way we will set ourselves up for my successes than failures.

Web Marketing Tips

one step back and think about the blog and planning.

Well said.

Will think about this on coming weekends.

Vivek Parmar

just started with pro-blogging and lookign forward to get listed in A-list blogger, need to learn something before that.

Frank Angelone

Its important to realize that you will not reach A-List status immediately and achieving the title of a pro blogger is something you look at as a future goal. If you're just starting out, you'll want to focus on content and reaching your target audience. To be considered a pro blogger, you need to be generating a substantial amount of money from it as well as have a large readership that considers you a trusted source in the field of blogging.

Web Marketing Tips

not something my friend.

There is lot to learn and this is endless procedure.

Joshu Thomas

Dear Frank,

This is one of the best post i have read on DBT. Amazing point to bring to light. Every single line you have written is truth.

It should be the first piece of advice that should be given to any blogger newbie who want to be a problogger or want to live the internet lifestyle. we should realize the naked truth that nothing ever, ever comes free! if that was the case, there would be millions of millioniares.

When you start a blog

1. dont start a blog primarly for money
2. make sure you enjoy what you are doing (else it wont last)
3. set short term goals (like in a year)
4. Try to network with smaller fishes in your niche
5. celeberate your small success once in a while( like a 100 usd affiliate sales)

keep it simple and dont be a fool dreaming of quiting your job in 6 months for blogging. carry it along with you and make it a part of your life and soon you would be forced to quit your job as you u will find success 😉

warm regards
Josh

Frank Angelone

Josh,

I am glad you enjoyed the post and I'm honored to hear that you feel this is one of the best posts you have read on DBT.

I think many people think of the internet lifestyle as something that's simple to accomplish. The problem is, its not. I think the less people read into it and start putting their effort into their own product, the better off they will be. Like you said, it can come in time and its something you have to work at. I think the "work" part is what most people don't want to do. They want someone to hand them money. It doesn't work that way.

Thanks again for the comment and for continuing the conversation.

Best,
Frank

Web Marketing Tips

these are some great tips josh.

Sad thing is new blogger give so much energy for first few months that they fill vacant later on.

Another thing is they start their blogs for money and hence they fail terribly.

Joshu Thomas

You are welcome!!
Absolutely Right. Wishing you all the best!

warm regards
Joshu thomas

wasim ismail

Rather then comparing your self with a top blogger, its best to learn from them, and not to make the mistakes as they did, and learn from their experience. Take small steps and do things consistently, before you know it, you have started to jog, and then run automatically. Rather then putting all of energy into trying to run and build a huge blog, its more wiser to start small and be consistent, and build it gradually, as it will give you more control, and you will also be able to handle the growth much better.

Frank Angelone

Agreed. Many people try to put all their eggs into one basket and then they are faced with a dilemma – "what do I do now?" The minute you try to take on more than you can handle, the quicker you will back yourself into a corner. I believe that blogging is not a race…rather, its a marathon.

Web Marketing Tips

well said wasim. Be consistent and plan your growth.

Grow day by day … If you want to build a blog as your business than go step by step and always be update with what is going on in your niche.

Rojish

All points are correct my friend, most newbie bloggers will try to imitate bigger bloggers. They will dream about millions of money from their blog. They don't realise that those list – A bloggers reach that position after years of hardwork and sleepless nights. We should take small steps and grow slowly but steadly.

Frank Angelone

Small steps is definitely the way to go. Expecting to make millions overnight is impossible and that's a sure fire way to set yourself up for failure. Taking baby steps is a smart way to grow a blog. If you try to do too much right off the bat, you will burn yourself out.

Web Marketing Tips

i alwyas belive in one thing and i.e., consistency. Just be consistent and work in aright direction.

Brad Gosse

It's funny, I never really did compare my blog to others. I guess because I was doing things nobody else did, I had no one to compare to.

Great article. I do know quite a few bloggers who fall into this category 🙂

Frank Angelone

Brad,

You hit the nail right on the head. "Doing things nobody else is doing." That's the ultimate way to separate yourself from everyone else and honestly I think that's the best advice anyone can give when it comes to blogging. The best thing to do is do what you do best and continuing working at it until you perfect it.

Web Marketing Tips

boy that means you were establishing your brand from the very first day and i am sure very soon you will start reaping the fruits as well.

Dean Saliba

Very good guest post. I have been found guilty of doing this myself when I first started and because of this I try and tell people that they should not compare their blogs to the big boys.

Web Marketing Tips

i always believe that comparing is not the right thing to do.

This can kill your own creativity and you may also come uner unnecessary pressure.

Frank Angelone

Dean,

I think we all start off in the beginning comparing ourselves to the top bloggers in the industry. Let's face it…we all want their success. However, success comes from hard work and it takes time. Sometimes I think we all look for a quick way out and that comes from comparing ourselves to a top ranked blogger.

Web Marketing Tips

in many cases comparing is not the right word. many new bloggers try to learn from them and hence they start adopting their pattern and ultimately suffer loss or gain unwanted pressure.

Web Marketing Tips

one thing for which I always admire you is your titles.

These are truly really killing ones and force people to check what is in it.

Web Marketing Tips

this also includes your guest poster as well.

Frank Angelone

I'm glad you liked the title of this post. I thought about this one long and hard because I wanted it to be something that grabbed the attention of readers.

Web Marketing Tips

frank you got the attention my friend.

And i am sure other readers will also love that.
Comments are closed.