5 Motivation Hacks For Bloggers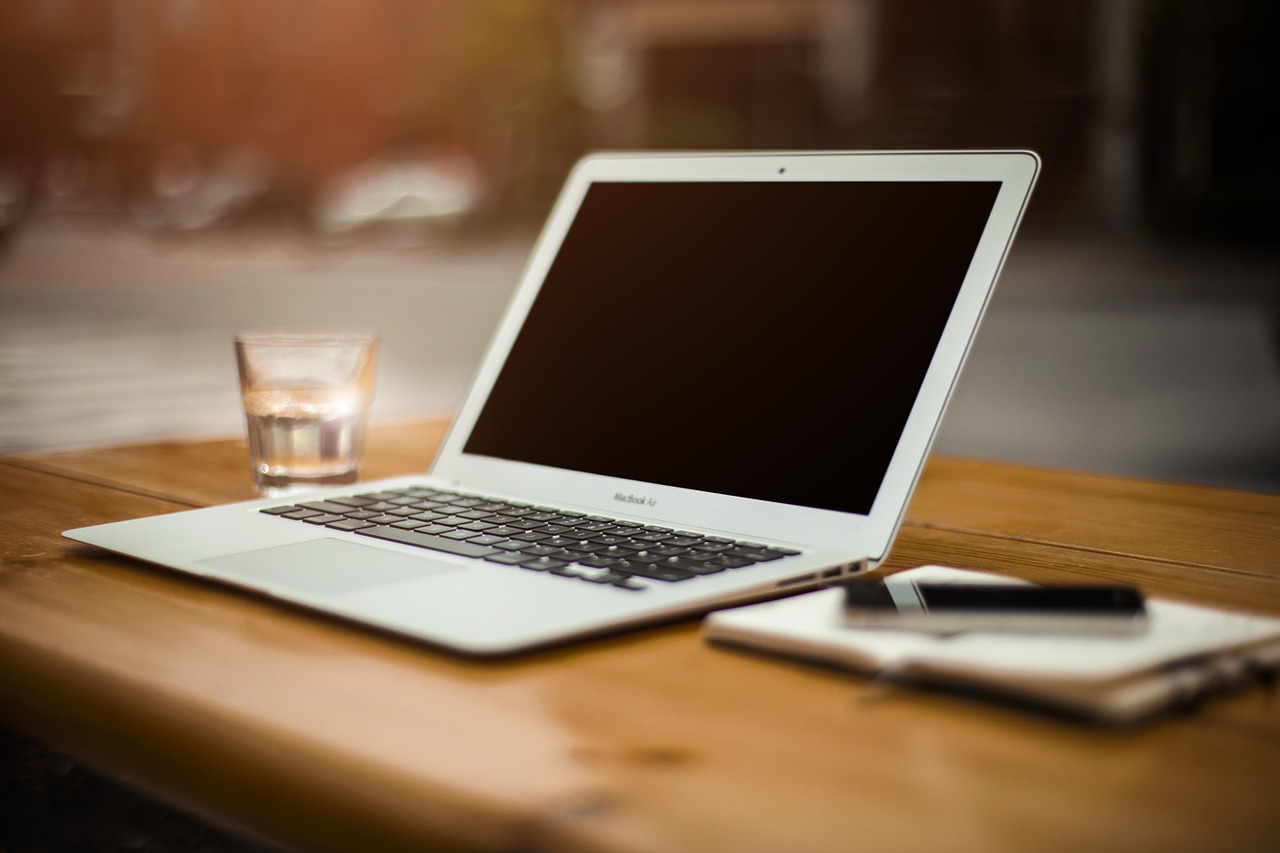 To build a successful blog, you need motivation.
Motivation comes easy when you're making lots of money from your blog.
When you're making very little or no money however, you still need to work hard over a sustained period of time to get to the point where you're making good money.
Here are five methods you can use to boost your motivation to be consistently productive even if your blog isn't rewarding you with any money yet.
1. Seinfeld method
If you want to ensure you read or write every day, get a paper calendar and mark an x for every day you read or write.
After enough consecutive successful days you'll see a long chain of x's that will powerfully motivate you to keep the chain going.
Put this calendar in a highly visible place so you can constantly be reminded of what you're trying to accomplish each day.
2. Open pledge to your audience
This practice is not for the faint of heart, but can create powerful leverage to get yourself to be ruthlessly productive.
Put a pledge on the sidebar of your blog announcing to every visitor what your intentions are. For example, you could put on your sidebar that you intend to gain 500 subscribers by July, 2011. Or, that you intend to make a full time income with your website by December, 2011.
Another option is simply to write a blog post announcing your commitment, though that won't create as much leverage as the aforementioned method will.
While you might look a little foolish if you don't succeed with your public pledge, it might still be worth it because it will motivate you to be productive in ways you otherwise wouldn't be.
3. Reward yourself
Using a reward can be good for a short term as well as a long term goal.
For example, you spend a Saturday writing a very long blog post, or a couple moderate sized blog posts.
You make an agreement with yourself that you will treat yourself to a nice dinner, but only if you meet your goal for that day. Otherwise it's peanut butter and jelly sandwiches for dinner.
To use this strategy for the long term, simply commit to giving yourself a reward once a specified objective has been met over a specified period of time.
Having a reward you agree to give yourself after an objective has been met can drive you to make effort you otherwise wouldn't.
4. Post your goal(s) places you frequent
This technique is similar to the open pledge, except this time it's only for your eyes.
Simply print out your important blog goal(s) and place your list of goals in a place you frequent so you're constantly reminded of what you want to accomplish.
You could even make your computer wallpaper nothing more than a list of your goals for your blog and when you want to accomplish them by.
This constant reminder will motivate you to work to achieve them.
5. Find an accountability partner
Staying in touch with someone who's trying to accomplish the same thing you are will motivate you to take action toward your goal.
For example, the two of you could agree to accomplish having four guest posts accepted within the span of a month.
If you want to increase the leverage to get yourself to act even more, you could both agree that the one who doesn't succeed in the objective has to buy the other person a nice meal.
There are many ways to increase motivation to work hard on your blog.
What other methods are there to help you get motivated for your blog?
About the Author: Bamboo Forest created the online timer, Tick Tock Timer, that will help you kill procrastination, increase your focus and get serious work done.
Browse all articles on the Strategy category
16 Responses to "5 Motivation Hacks For Bloggers"
idreesfarooq

Hi Bamboo

Very interesting post. Although I am totally agreed with you on posting your goals to your blog but still a lot of tips are there to rethink my approach. You said 4 blog posts as guest writer in a month is a very very good idea and i really appreciate it. I am going to make my Saturday just for Guest posting and will tell you later on in this post how much affective it is?

Toby

great points and very relevant its what I do every sunday write a to do list which I then refer back to daily ticking off whats been done. But I find there are some weeks when I fail very badly, work, other commitments etc – but you have to keep going

Vivek Parmar

setting small goals work well and rewarding yourself is a best way to motivate yourself.
I always work on one principle "Blog for passion not for money"

Neil

I have used the Seinfeld method for things before and never thought to use it for blogging.

Good article

Ryan Biddulph

Hi,

Lol on the PBJ sandwich punishment dinner. Nothing like hitting yourself in the stomach to gain motivation. I've never used this method because I rarely need motivation, and I like food too much 😉

All are great points but number 4 really resonates with me. Wherever our attention and energy goes, grows. Sometimes we get too busy working all day long and forget Why we are working. We forget to engage in goal-achieving activities and focus instead on dreaded busywork. I like to wallpaper my goals on my laptop. I also keep images and lists on my fridge, in the living room, beside my laptop. Everywhere I go my goals stare back at me. This serves as a powerful compass.

#1 is also a powerful method that I use. Few know Seinfeld's secret to success: the man created like crazy. He was legendary for creating each day. When other comedians would write infrequently Seinfeld would create like clockwork. His creative genius has its origin in persistence, creating like mad each and every day. If you want to improve at something practice doing it consistently.

Another cool part about the Seinfeld method is the more you practice writing the easier it becomes to get inspired. You begin to churn out posts each day with greater ease and you actually want to do so. You are inspired because you practiced perfecting your craft, and now you're inspired to share it to help others.

Thanks for sharing your insight. Have a prospering day 🙂

RB

Bamboo Forest – Tick Tock Timer

You write:

"Wherever our attention and energy goes, grows."

That's a great line. I really like that. Thank you for sharing.

Good insights on the Seinfeld method.

Julie

Hi Bamboo
I liked your ideas, and even when I have not used them yet, I believe they are pretty good to keep me motivate. I would like to add that what I do to keep my motivation running trough all day long and all weeks long, is to think about other peoples work, I mean if other people can do it, I can do it too. That thought gave me some energy to continue with my journey.
I also think that if I climb one step of the ladder each day, without even notice it, I am going to be in the top in the middle time. And I also am grateful for the small success. It ca be have 1 subscriber in my subscription list, or have 10. I believe if you are grateful for what you have accomplish or just for what you have, then you will receive more of that.
Thanks for the post
Julie Linares
Bloggeate.com

Bamboo Forest – Tick Tock Timer

I agree. Contemplating how hard others work can motivate us to work hard ourselves. Particularly if you think about people who work really back breaking work!

Certainly if people around us can do truly grueling work, we can step up our game to become great bloggers.

HP van Duuren

Thanks for your Post,

On my Blogs I only write when I am Inspired to write Posts, sometimes this is Frequent sometimes it's not. I only write when I think I have found something interesting for my readers to write about. So Personally I don't see it as a Goal to be Consitently Productive.

So on the down side you don't get a predictable schedule on my Blog(s) On the plus side, as a result you usually will only get
– Exclusive – Posts that I really want you to read, and that I really enjoy writing for you. The Frequency can also depend on your involvement, when you comment on my Posts it can motivate me to write Comments on your Comments etc. etc. It might even Inspire me and give me new Ideas for New Posts, or Motivate me to Research a Specific Topic Especially for You! So it's all Dynamic and might sometimes even have a high posting frequency only not a Static Schedule or something like that.

I do however like the Seinfeld Method, especially when for example I color code it, I can get an easy overview of my Blog Content Production and can keep track of the general direction and type of Topics on it.

All the Best,
To your Happy – Blogging – Inspiration,
HP

Bamboo Forest – Tick Tock Timer

As with all things, balance is important.

On the one hand you don't want to publish any content that's not good. On the other hand you don't want to publish just one post a month, either.

So, hit the balance, and make your audience happy. And always push to get better at idea creation.

Because at the end of the day, the one with the most ideas, wins. As long as they're strong ideas.

Togrul

Great ideas,

Thanks for sharing. I especially liked the rewarding part 🙂

Cheers,
Togrul

Bamboo Forest – Tick Tock Timer

I love the rewarding part, especially when it's a nice steak 😉

Samar

I would add that you need to plan ahead to stay motivated. Half the time bloggers lose motivation because their blog isn't going anywhere or they run out of blog post ideas.

Bamboo Forest – Tick Tock Timer

That's a good point. I can see how planning ahead would increase motivation for one to follow the path they have placed in front of themselves.

Web Marketing Tips

I think point no 5 is quite effective.

Through this method both persons can be beneficial.

Bamboo Forest – Tick Tock Timer

It can be very effective. When we have someone trying to accomplish what we're trying to accomplish, we want to measure up.
Comments are closed.