5 Lessons I learned from Writing Almost 300 Guest Posts in One Year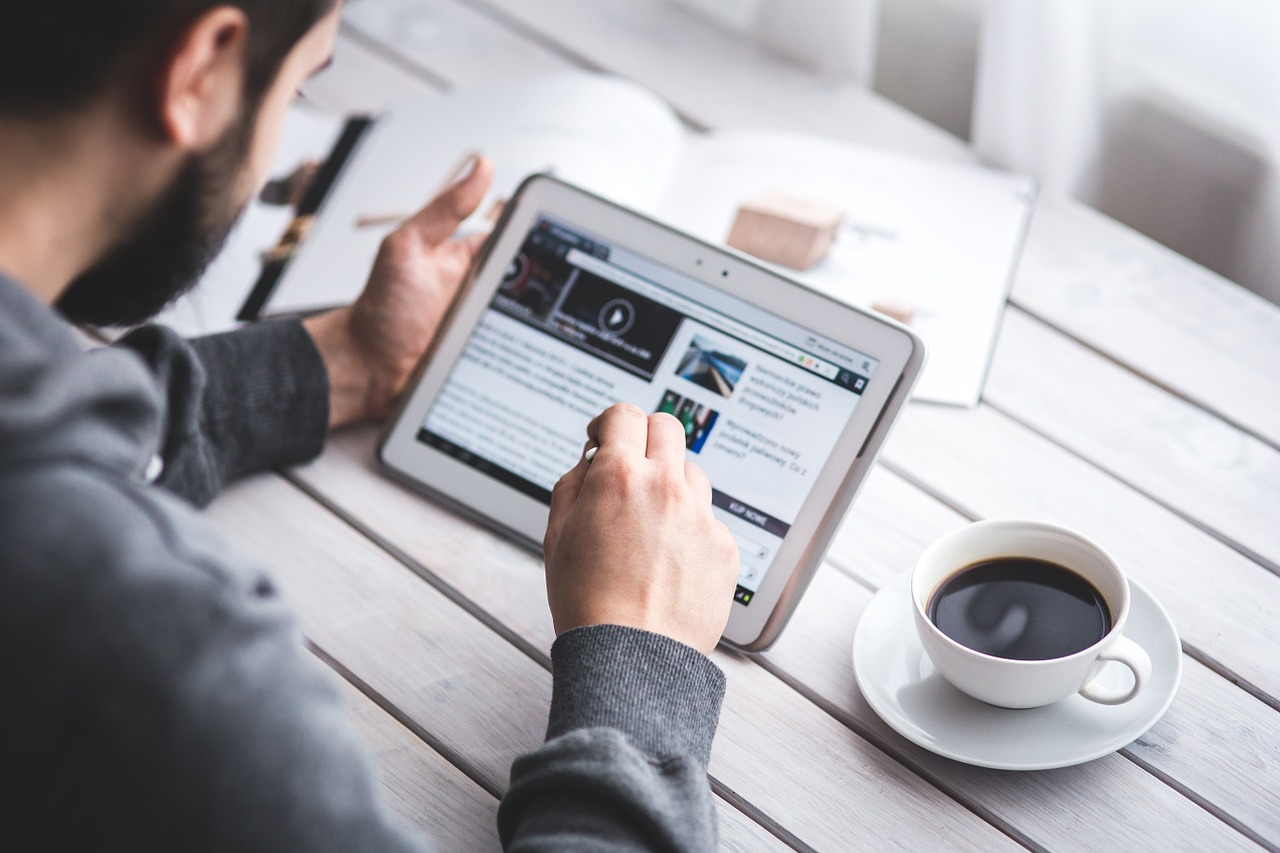 This is a guest post by Onibalusi Bamidele. If you want to guest post on this blog, check out the guidelines here.
I started blogging in January of 2010, and I've decided to give what it takes to make my blog successful. This great desire and determination of mine has led me to do a lot of things, some quite surprising, which includes writing almost 300 guest posts in one year. After writing tons of guest posts I've learned a lot of lessons, and I wanted to share them with you.
1. Having Goals Matter
You probably have heard many bloggers say that having goals is critical to succeeding as a blogger; this same principle applies to guest blogging.
When I started guest blogging, I used the work hard approach instead of the work smart approach, I didn't have a specific goal in mind and this led me to writing so many guest posts without tracking the results, it was after I have written so many guest posts that I discovered I'm not getting results.
Right from the onset, make sure you know what your purpose for guest blogging is because it will determine your approach. If your purpose for guest posting is to improve your search engine rankings your approach will be different from that of someone who wants to increase his/her blog subscribers.
2. Quality Beats Quantity
I wouldn't have agreed with the above statement when I was still new to guest blogging, no wonder they say "experience is the best teacher".
There were days I wrote as much as 6 guest posts and I write guest posts almost every day of the week, my main aim was to get my guest posts published on many blogs, which led to the quality of my guest posts suffering. I submitted most of these guest posts to small blogs and they ended up sending me very little traffic, some blogs didn't even send me any traffic.
I didn't discover the truth until one day, my guest post was published on an A-list blog which sent me thousands of visitors; it was then that I realized that quality beats quantity.
The bitter guest blogging truth many people might not want to hear is this, "submitting 5 guest posts to 5 "big" A-list blogs is better than submitting 100 guest posts to smaller blogs". Most A-list blogs will send you thousands of visitors depending on the quality of your guest post while the majority of the small blogs will send you very little traffic, if at all.
3. Your Guest Post Will Determine How Much Traffic You Will Get
From my experience with telling people the benefits of guest blogging I've seen a lot of people who believe that writing valuable posts for other people's blogs is a waste of time. They believe it's better to have all their best posts on their blogs only.
The truth is, if you write an exceptional post on your blog it can go viral, but as far as blogs with little traffic are concerned, luck plays a very large role,
In order to get good results from your posts you must have a big audience, and one great way to do this is by writing for other, larger blogs. A guest post on a big blog can send you far more traffic than you'll ever get in a week, no matter how great you think your blog posts are.
Another thing is that many people make a mistake of writing low quality guest posts for other blogs, as this ends up affecting them because it is either rejected or it underperforms on the blog they submit it to.
The better your guest post, the more traffic you get — and this factor might be even more important than the size of the blog you as publishing your post on.
4. It is Very Important to Work on Sustaining Your Traffic
When I wrote a guest post for an A-list blog that sent me thousands of visitors, I was so happy and I began to think I would be getting so many visitors from that period onward. How mistaken I was. A lot of factors will determine the percentage of visitors you'll be able to sustain from your guest posts, some of these factors include the quality of your own content, your domain name and your design/user experience.
It is very important to work on getting as many visitors from your guest posts to subscribe to your blog because that is the best way to keep them returning over and over again.
5. Rejection Is Inevitable
One thing many people are afraid when they consider guest blogging is rejection. They wonder what will happen if the other person doesn't like their posts. That is a pretty good question, but you should also know that being rejected is not the end of the world — as long as you will be guest posting you should always be prepared for rejection. What matters most is not the rejection but how you deal with it.
If a blogger rejects your guest post, try to face the reality and find out what can be responsible for your guest post being rejected. It can be because of your guest post's quality, it can be because of too much grammar errors and it can be because your guest post is not in line with the style of that blog. If you can't figure out what is responsible for your guest post being rejected try to get in touch with the blogger and ask him/her politely to tell you why your guest post was rejected so that you can improve on it in the future.
Share Your Thoughts
What do you think about guest blogging? If you were to start guest posting again what would you do differently? Feel free to share your thoughts in the comments section.
About the Author: Onibalusi Bamidele is a 16 year old entrepreneur and founder of YoungPrePro, a site with practical tips on achieving online success.
Browse all articles on the Promotion category
22 Responses to "5 Lessons I learned from Writing Almost 300 Guest Posts in One Year"
Jerrick

Experience is a gold which money cant buy it. seem you keep saying how happy you are with the traffic. Congratulation to you. Always remember quality post is better than 10 times quantity post. Quantity post can post only maybe twice after a quality post, if not people will bored with it.

Hajra

I did my first guest post last week and thoroughly enjoyed the experience. Though my post was published at a smaller site, the traffic to my site increased at quite a rapid rate. I was pretty happy with the results. Though I am looking at "bigger" sites for posting now!

tushar

there could be no other person than onibalusi to write about guest posts. he is one of the best out there.

I also believe in QUALITY MATTERS OVER QUANTITY. unfortunately new bloggers do not realize this sometimes and they keep on writing and submitting their posts to every big blog without checking whether it is good enough or not

BlogTipss

Thanks to share this with us. I completely agree with You

Brankica@How to blog like a star

This must be one of the most interesting posts about guest posting I have read. I love it.

It is coming from a person experienced in guest posting, making some great observations. On the other hand it is Guest Posting 101 which is really important.

Third, I am about to start guest posting, so I needed a tip or two I found here 🙂

Sachin

I am doing guest posts for a year now..and i completely agree with you on this….

zaki.alakhdar

do you think guist posting must be in the same niche of my blog? if I can`t find A-list blog in my niche (Arabic language political)? what you advice me?

Virgil

Great post. A lot of the points you bring up I now implement in my marketing methods. 300 is a lot of guest posting and I'm sure required a large quantity of your time.

I have yet to start guest posting, probably the fear of rejection more than anything. But articles like this one help me to improve the quality of my post and hopefully to overcome those silly fears.

Thanks for sharing.

Carolee a.ka. Blogging Biz Mom

Congrats on writing 300 posts your first year out of the gate!

The times I've guest- posted haven't been all that great for traffic. Of course, I haven't guested on the "biggie" sites…

Jimmy

yup, guest posting means definite output and its really amazing hat u wrote 300 guest post in one year.

wasim ismail

True points about Guest blogging, its all about Quality, consistency, and setting goals and the correct mind set.
I've just started guest blogging (yes I know it's a bit late), but one thing for sure, is that you cant please everyone, so as long as you just focus on producing GOOD quality content which has Value, you will always gain some winners.

iheater

Hi,

Guest post is great but quality always get more targeted traffics to your blog. You need this build more of trust and credibility and not just post put on other blog.

Now I know why some other marketers complain getting less traffic than others when doing guest post.

Barb D.

Excellent post! One question, though: Out of all the posts you wrote and submitted to other blogs, about what percent were rejected, if any? Is this typical? Just curious..Thanks! Keep up the good work!–Barb

Bamboo Forest – Tick Tock Timer

I agree that generally, quality trumps quantity.

A well executed guest post can really begin to change the future of your website.

A bunch of mediocre guest posts on small blogs can just end up consuming many of your hours.

HP van Duuren

Thanks for your Post,

Everytime I become more convinced about the merit of reading other peoples Blogs, because there you can alway's find little interesting and useful Insights. For example the Idea of being able to reach an even bigger audiance with Guest Posts on other Blogs than only on your own Blog is definitely an good example
of working smarter. BTW I do think that it can be a great Win/Win-situation for both parties because it also can be a great way for getting content for your own Blog(s).

All the Best,
To your Happy – Blogging – Inspiration,
HP

Usman

Quality Content in Guest Posts drives more traffic towards a website

Toby

Blimey you were busy! But I totally agree with you, quality will always win out over quantity. We all fall into the trap of quality suffering because of deadlines – my way is to ALWAYS have a little stock pile. I've never guest blogged but might try & give it a go now – thanks

Vivek Parmar

Guest posting is such a great chance to get recognized easily in community and the prefect command on your niche will do the rest job for you.

Devesh – Technshare

Awesome Post Onibalusi.

I love the point #2 – Quality beats Quantity. I'm totally agree with you. Everyone want quality posts then quantity.
A great example of it is Glen Allsop. He rarely blogs, but still he get lots of comments in every single Post.

The Best way to get more visitors from your guest post is by providing high quality content.

Thanks for sharing this great Post Onibalusi. You ROCK !

Find All Answers

I have become a great fan of you Onibalusi. I can see your face almost anywhere. You write on all my favorite blogs. Keep rocking.

Jane.

mark watson

Thanks for sharing your tips I found very inspirational, particularly number two and three. Quality matters and I too would check style and topic range before pitching an idea to an A-list blog. 300 guest posts a year is by the way a pretty cool amount of articles. You will keep this experience for life.

Maaike Quinn

Great post, thanks. I especially like number 1, since I'm a new blogger (I started my blog at the end of November). So far I've been focusing on whatever seemed most important, but right now the hectic days seem somewhat over and I'd like to work on my blog in a more structured way.

I was wondering though, can you explain the difference between writing guest posts because you want to improve your search engine results or writing them because you want more subscribers? How does this matter? Do you choose different blogs for either purpose? Or do you write different kind of posts? Thanks in advance!
Comments are closed.