5 Lessons I've Learned for Blogging Survival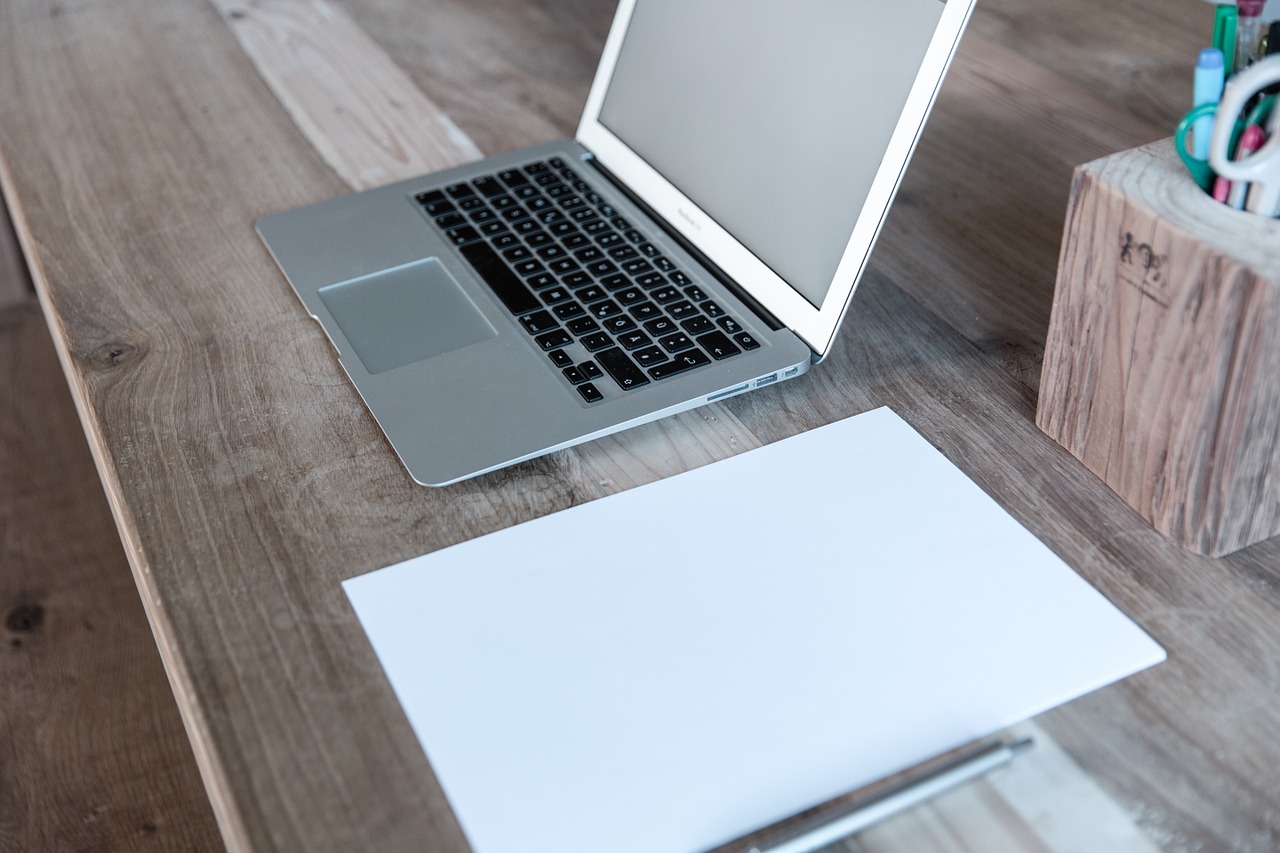 This is a guest post from Walter Adena. If you want to guest post on this blog, check out the guidelines here.
When I started my blog seven months ago I was not aware of the challenges I will be facing. I thought that having the essential knowledge in building a blog and basic writing skills was enough to bring me to success. But I was dead wrong! Never would I have imagined that maintaining a blog is hard work requiring strict discipline and unbending will to keep on going.
Many times I felt like giving up. I feel depressed knowing the fact that I'm the only audience of my own blog. Nobody seems to care about what I write. Not even a single comment was received to encourage me to pursue. I'm sure established bloggers have experience this scenario once in their blogging careers.
Fortunately, I never give up. Instead of wallowing on a perceived defeat I studied why I am not making any progress; it's amazing how one can learn if he truly seek. The reason most bloggers fail is that they don't take the necessary moves to study their approach concerning the ineffectiveness of their methods. As I learn from my mistakes, my blog evolved.
Here are the lessons I've learned that have benefited my blogging endeavors tremendously:
1. Learning to see what works and what doesn't. And doing something about it
In our efforts to build a successful blog, we implement methods to put us closer to this end. However, most of us fail to see that some of the strategies we use does not work for us in any way. Expecting that our methods are full proof, we are under the impression that it will work. And when we finally realize that it doesn't, we stop without reconsidering our approach. It is wise consider the fact that what works for others may not work for you. Many otherwise successful bloggers commit this fatal error.
2. Discouragement is part of the struggles of blogging
Discouragements will always be a part of any struggles to succeed. The catch though is not to wallow on it. Instead of harboring the feeling that our efforts seem not to fruitful, we should find ways to make us more effective in our blogging endeavors. Looking for ways to fortify our endeavors could prove helpful than entertaining the "fact" that we are failing.
3. Giving up is the greatest mistake you will ever make
One powerful attitude of a successful blogger is perseverance. Unfortunately, few are wise enough to accept this challenge. Who said success would be easy? If we want to achieve our goals, we have to face the struggles inherent in its pursuit. As we work our way through, there will be times when all our effort seems to be not paying off, and the idea of giving up beckons its comforting release. But we should be smart enough not to fall for it. What most of us don't realize is that every difficulty we face is a test of our determination. Giving up easily means we are not determined enough to make an achievement.
4. Allow time to do its work. Never fall for instant gratification
In these fast times, most of us want immediate result. But never attempt to employ this kind of rush in blogging. Every road to success requires time to achieve. Every method we use in enhancing our blog needs time to arrive at an ideal result. Impatience on this aspect leads to unwise decision making. In whatever endeavors we are working with our blogs–be it community building, social networking, link building, site promotion–always remember that result comes with time.
5. Hard work pays off
We will never know how good it feels like once we enjoy the fruits of our labor. While most inexperienced bloggers run from the idea of hard work, some are wise enough to take its challenge; these kinds of blogger knows what it takes to succeed online. Building a solid foundation on our blogs requires hard work, but the reward we get far exceeds the sacrifice we have given.
There are still more lesson I will learn along the way, but the learning I have acquired above are the most important. Success is an option available to us all. By choosing to succeed in blogging, we commit ourselves to take on the responsibility of facing all the challenges that will come, and winning at all cost.
About the Author: Walter Adena is the author of the blog LionSlinger.com. His compositions circle around life, blogging and personal growth.
Browse all articles on the Blogging Basics category
41 Responses to "5 Lessons I've Learned for Blogging Survival"
steve

Keep going at it is hard when you see no results. Great information for newbies like me. A long journey begins with one step at a time.

Nancy Hutchins

Domain names are a critical element of internet marketing typically overlooked by blog writers and many others. Everything changes so fast on the internet, but staking our your own real estate and learning how to defend it is important to any long-range marketing strategy. Thanks for your good piece.

Walter

I have heard of a blogging mantra that says: You're only good as your last post. I believe this is really true. 🙂

Joshua Black | The Underdog Millionaire

Number 1 and number 3 are critical. You have to contstantly re-evaluate what is working and keep pushing yourself.

On giving up, the most successful blogs out there have been around for YEARS, so it's important to keep posting in order to develop your voice and your content, otherwise you are just going to be in that pool of a billion blogs out there that gave up after just a few months of posting and no results.

-Joshua Black
The Underdog Millionaire

Eric

Allowing time to do its work is a great tool if you're using all the others in their place. If you're just posting articles hoping for something to happen, good luck!

Hard work really does pay off… In time. 🙂

Walter

Oftentimes we easily give up when things don't go our way. But by working hard and learning along, we will eventually conquer our goals. 🙂

Chester

Discouragement is part of the struggles of blogging. True. Whenever I feel this, I always think of one of Miley's songs the Climb and I'm going back the track. 🙂 Good read btw.

Walter

I see discouragement as a test of our perseverance. Every path to success is not without a hindrance. It is important to overcome it. 🙂

Ken

Your advices are similar to my own experiences, which are that consistency, discipline and spreading the word about your blog will give you the result you're looking for, in the end.

However, it WILL take time, often months, before that will happen. So the main key to a blogging success, is to stick to your plan through those 'dry' months, and just post, post and spread the word.

Walter

I do agree with you on this Ken, in fact I'm experience those 'dry' months at the moment. But I will never stop despite the challenges.
Time is an important element and I must be patient with it. 🙂

Web Marketing Tips

Boy seems to me that you have added your all 7 months experience.

Certainly taking small steps on regular basis towards is the base of success.

Walter

Everyday is an opportunity to take us closer to our goals. We just need to give our best at every endeavors we want to achieve in life. 🙂

Slim2k

Cracking post for someone like me just setting out in the world of blogging. I am now sitting on point 4 and letting time do its work, and hope that I will someday be able to put a tick by point 5.

Its good read what other bloggers experienced in the early stages

I have put into place a few tracking methods in any new post, so I can see what visitors click on and how long they spend on certain pages. But I am yet to comments.

Walter

Just be persistent and look for ways to improve your craft. The more we learn and implement good strategies, the better our chances of success. 🙂

Tia – BizChickBlogs.com

Good advice – Learning what works and what doesn't and then doing something about it.

Walter

Glad to have provided something of value here. 🙂

Spyros

Actually, sometimes recognizing that you fail is a good thing to do. Failure is part of success anyway and if you fail fast and start over with something better, it could be a good way to do things.

Walter

Failure is an element of success, but being mired in it defeats its purpose. Failure beckons us to evolve for the better. 🙂

Tom

Points 2 and 3 so much go hand in hand. There are the discouragements that come along every once in a while – like the numbers inexplicably falling through the floor. But, it always seems the next day, or soon after, things turn around for the better and something great happens.

Walter

Being able to withstand the challenges we face can get us a long way with out goals. Persistence has its reward. 🙂

Dave Starr

Good advice for sure. Even well meaning fellow bloggers often give too much advice … do it this way, do it that way… when what is really needed is a simple "do it".

By far, 90% of blogging is just "showing up". Forget all the fine points writing and technicalities of blog 'tinkering', and say something.

And then say it, again and again, even when you think your mom isn't evenreading anymore and your wife says, Are you wasting your time on that again?", and your dog needs walking .. ignore those distractions and write.

Ooops, better make an exception and heed the dog walking part LoL

Walter

There are many times when discouragement distracts me from writing. However, I did get my focus back and put into words any ideas that comes to my mind–even as I walk my dog. 🙂

Tyler

Definately an inspiring piece that will keep me Blogging until the end of the week. If I don't find success by then then I just might quit. Kidding.

Walter

Quitting will always be enticing. But regrets is hard to bear in the end. 🙂

pravakar

I agree with you point. Everybody starting takes lightly even also me. Researching and timing gives more important for any blogger to write best

Walter

Take the plunge and learn along the way. This is the important lesson I have learned as I blog my way through. 🙂

Aaron

I agree completely. Point 5 is the truth I can see now. I was considering "Giving up" actually a couple weeks ago. Then, a sudden visitor spike gave me 100+ daily visitors, which is incredible. Now I can't believe I even considered giving up!

I wish I could say I never fall for instant gratification…but I do…but I've gotten over that somewhat..so…yeah

Thanks for the encouragement and the great post 🙂

Walter

There's a mystery behind not giving up. Perhaps it's a test of fate before giving us our reward. I'm glad that all is going well with your endeavor. 🙂

Dev @ Blogging Tips

Hey Walter,

I strongly agree with point 4 "Allow time to do its work. Never fall for instant gratification". There are many people who started blogging for making money and end with no results. Blogging really requires hardwork and patience. 😉

Anyways other points are great as well.
Thanks for sharing this awesome post !!

Regards,
Dev

Walter

Instant gratification has been the norm of our present time and it's understandable that many fail on their goals. It is said that great things happen to those who wait, without embracing this virtue, success will be elusive. 🙂

Pankaj

I completely agree with Walter. Just a coincidence that my Blog is also 7 months old only and it took me almost 3 months to get 100 visits per day but when I started then I set a timeframe of 2 years. I was ready for no earning till 2 years but looks like I did things in right way. Currently I am getting almost 2000 pageviews per day and a decent earning from Adsense also. But it's a long term project for me and I want to see 20K visits per day by the second Bday of my blog.

Walter

Persistence has its reward. The most important factor of success is keeping focus and not letting failure to stop us. I must say that with the stats you give, you're on your way in no time. 🙂

Rudy

It's true blogging isn't just writing good content, what's the use of your articles and posts if you have no readers. The most difficult part is doing SEO and promoting your blog. Because if you are passionate about your niche, writing won't be a problem :).

Roshan Ahmed

Yeah, that's the problem which haunts all new bloggers including me. Also as I've read somewhere (I guess it's on DBT itself, anyway I'm not sure) putting a lot of work at the beginning tough since we're not yet sure whether our blog become successful.

Walter

At first, I believed that good content in enough, but then I realize that it's only a part. Therefore, I have searched for ways to make my work known, and one of them is through guest posting. 🙂

Roshan Ahmed

As you say, the essence of success is hard work and the pledge to never give up. The results may not be quick, but it only gets better and better if you seriously consider blogging.

I am newbie in blogger. I am working pretty hard to add new content and promote my blog. And these post are very encouraging

Thank You
Roshan Ahmed.

Walter

I never thought that blogging would require hard work and dedication. But I also learned to be patient and give the best that I can give. 🙂

Murlu

There's always a breaking point when it comes to blogging, it's just sticking it through that you'll be able to experience the success.

What I see happen all the time is:

1. Someone starts a blog about a niche topic
2. Bloggers writes sporadically
3. Months roll by and blogger becomes discourage
4. Blogger quits

What we all seem to experience when first beginning to blog is a broad approach. Sure you can narrow your topic down with niche research but you're still going to be covering a lot of different subjects within it.

Because you're taking this broad appeal, you begin writing on your blog about any topic that comes to mind within your niche. This is fine for the first few months, you may begin to see traffic but the comments are there, the community isn't being built.

Finally, one or two comments come in. You get excited that your efforts are paying off but then, weeks roll by and no comments.

At this point, the blogger begins the downward spiral of blogger death.

The reason? Content wasn't focused over time.

Because we often start off touching on many subjects, many articles will be hit and miss. Once you begin to build up steam, it's very important to go through your analytics to see which ones worked, which didn't.

If you take a general audit of which posts were well received, you can truly begin to hone in on your post topics. From there, it's just pushing out great, quality content that is highly relevant to your readers – with the use of the research you've completed.

If you continue with blogging without direction, you won't see results for a very, very long time which discourages most bloggers until they quit.

I suggest taking an audit every month to see which posts performed well. Write down which are being commented on. If you see one or two that particularly stand out, read through it again and see what made it so important to your readers.

From there, craft your content and build from there. You can see success but it's going to take some work.

Walter

Thanks Murlu for this valuable advice. Actually, I have thought of this but I did not give it some gravity. Now I understand the importance of auditing to see where I'm going. 🙂

David Doolin

Walter, the amount of heart you pour into each of your blog posts is breathtaking. I have no doubt that as you grow into the space you are creating for yourself, your success will be assured. And it will be a success measured in satisfaction as well as compensation.

Walter

There's indeed a lot we can learn if we put ourselves on the task we aspire. Blogging has earned me some valuable lessons I would have not known had I give up easily, and as I wade my way through, the more I will be better.

Thanks David for your kind words. :-):-)
Comments are closed.