5 Blogging Goals Worth Chasing After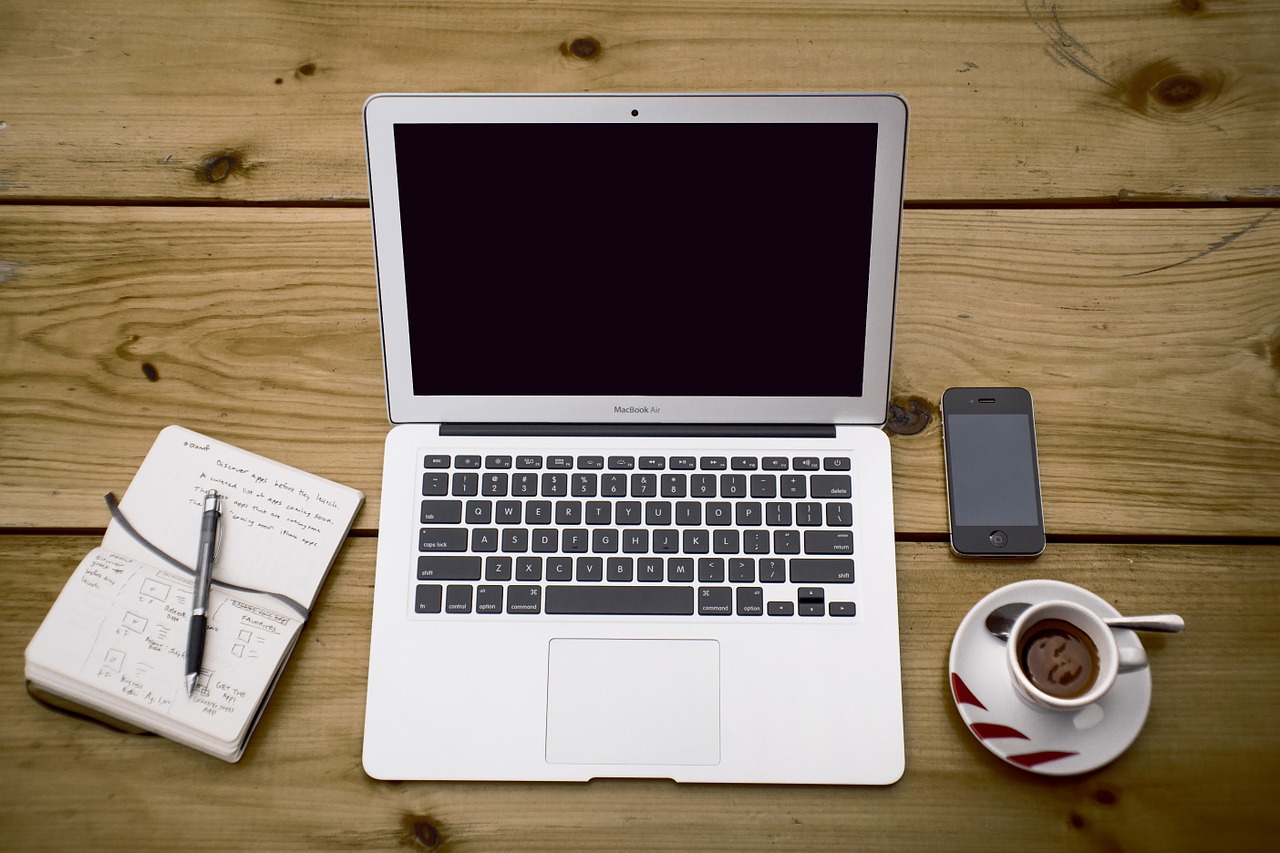 This is a guest post by Alan Johnson.
After I have previously referred to 5 of the most important blogging traps which need to be avoided, it's only natural to follow up with a post identifying the goals which are actually worth it.
I can't stress this enough: wasting time by not maximizing results is not an option if you are serious about long-term success as a blogger.
1. Building a Community Around Your Blog
You should definitely try your best in order to build a friendly community around your blog since, in the end, it's a win-win situation for all parties involved. If your readers contribute with relevant information through the comments section, each post will end up becoming even more informative and, as a result, everyone has something to gain.
2. Having Content Written in Advance
As a blogger, it's definitely recommended that you write articles and posts in advance in order to be prepared for situations when you will not be able to create content. You may not feel creative, you might decide to go on a well-deserved holiday or something else may come up. There are a lot of things which could make creating content at a certain point impossible. That's why having a few great articles ready is always the way to go and you will definitely be congratulating yourself for your decision down the road.
3. Publishing Posts on a Regular Basis
If you are serious about convincing your readers to drop by daily, limiting yourself to publishing one guest post per week isn't going to cut it. If you only write one article per week, you only give your visitors a reason to drop by once per week, so that developing the habit of publishing blog posts on a regular basis is definitely a must.
4. Learning From Mistakes
Promising yourself that you will develop the habit of learning from your mistakes will definitely prove to be a decision you will not regret. After all, living in denial is simply not an option and, while there is nothing wrong with making mistakes, repeating them would be foolish.
5. Implementing Changes Based on The Feedback You Receive
It's important to understand that visitors are the people you are writing for in the first place and that, based on what you have to say, you should always strive to improve your resource. If you develop the habit of implementing changes based on the feedback you receive, the results will certainly pay off.
Over to the readers
Would you like to share other important blogging goals? What do you think is worth chasing after as a blogger, which are the goals which you think are actually worth it?
Alan Johnson is the owner of The Rating Blog and author of The Online Business Handbook.
Browse all articles on the Blogging Basics category
21 Responses to "5 Blogging Goals Worth Chasing After"
Janet

hi vidya, thanks for the useful tips, i am here to learn and improve, very kind of u to provide these information, it is very useful for persons who have just begun,

thanks again & god bless, janet

emgil3

As a creative writer I have made it a goal to write daily. As a neophyte to blogging (will launch my first two in about a week) I am determined to write daily whether I post that often or not. What I have discovered is that the practice of daily writing keeps me in shape so that when the killer idea pops up my writing skills are sharp enough to do it justice. Also I'll have a ready trove to draw from in a pinch.

Genuinely appreciate this blog of yours!

Viraj

Repetitive but worth to keep in mind

Dennis Bay

Great article, it certainly sums up what every blogger needs to aim for on a daily basis!

Professor

I'am your fan

IE Mom Blogger – Christine

Thanks for some great tips. Founds your site on accident but plan on coming back often. Great ideas to keep in mind as I am on my "blogging" journey.

Danny Rocks

Thank you for the list. And, several of the comments have stimulated my thought process.

1) The comment about creating categories for beginners, experts is a good one. Beyond organizing my posts into categories, I have just created 2 additional blogs so that I can offer specialized content to readers who want more information and examples.

2) I enjoyed the comment that all of the goals are entwined with each other. Yes!

Sonali Sengupta

My blog rules:

1. Offer something interesting to read; if that's not possible, write on a common topic from a different angle.

2. Encourage readers to post comment and offering my view on what they think/their suggestions.

3. Try to have an interactive style in my content. Use "YOU" rather than the third person.

Tamal Anwar

This is really a helpful article. Thank you!

Bret

It's a very good list but it's also important to understand how these goals are tied together — one can't often be reached without another. For example, if you can have posts written for publication in advanced (#2), then it's much easier to publish consistently (#3). And, when you publish consistently, it's much easier to begin to build a community around your blog (#1). Then of course to reach any of these first 3 goals, you've probably already learned from several mistakes (#4). And, of course, an important aspect of building a community (#1) is to listen to feedback and make changes (#5).

Of all of these goals #3 is probably the place to start. Based on the slow growth of my blog, I can honestly say that posting consistently is the most important first step. As I remain consistent, so too does my readership.

Moise Levi

The 80/20 rule applies to blogs as well.
20% of my readers email me about the same sectors and subjects.
My main focus is to satisfy them.

Rajaie AlKorani

Those are some of the few goals I have set for my blog, I'm getting better at coming closer to my goals everyday, but I'm sure I have a lot more room for improvement.

Winning Startups

I think the most difficult one is number one – building community around your blog. Not giving up is also key, though I've wanted to do that several times since I started.

sonia

Perhaps this is a fox and sour grapes situation, but I honestly feel that going after traffic as one of the primary goals for your blogging is a bad idea. It just leaks the fun out of blogging. It's awesome to have a lot of traffic. But at the end of the day, it has to be satisfying to be able to write and share ideas. If that's not true, then I don't see the point.

( I totally realize that was not the thesis of your post, btw. I especially found the "write your posts in advance" and "use future timestamp" idea really useful. For some reason, I never thought of it. And you are right, it's great. My blog has never been so regularly updated.)

Return To Manliness

When I read the first commenter, I immediately agreed but for a different reason. If you have a blog on personal finance, you will find yourself writing exactly what the other personal finance bloggers have written. Lots of repetitive material out there.

I love seeing a national publication write an article on something and then visiting all the blogs. Many of them cover it the exact same way and in the same format.

There are only a few sites that cover new material, especially in this space, and DBT is definitely one of them. Great explanation of the repetitive material on this site, Daniel…

SEO Genius

I have to agree that having content written in advance is SO much better, the time it takes me to write and then upload an article is stupid. But if i write articles in advance and take advantage of the time when i am feeling more creative and awake it definitely pays off.

I still cannot just click upload though, i write the pages manually, it takes a lot of time. Just taken me 4 hours to write one article (1500 words) 3 more articles (100-200 words each) upload them all change the navigation bar, upload a video (my first) change the homepage update the sitemap and update the top menu.

Sometimes i just wish i chose to use a wordpress instead 😀

Young

I have never seccessed in "having content written in advance" .

AxeCity

Hi Daniel,

Having Content Written in Advance is really an important tip, I usually do that, you can never be sure of creating something new at all times.

What I mostly chase as a blogger is bringing something unique and of additional value to my readers even the topic I am writing about is something repititive, still everyone can add something new according to his experience and his own way of writing, I believe that topics might be the same but the content can vary to a great extent.

The bottomline is that readers have different tastes and even there are some topics that have been extensively written about, I shouldn't skip writing about them since readers might still be searching for something they are missing about the topic which they can find in my posts.

Hendry Lee

– Improve writing skill
– Become more disciplined
– Better working ethics
– Make new friends and business relationship
– Of course, making money 🙂

Daniel Scocco

@Sahil, I agree, and yes this post is a bit repetitive of what we covered in the past.

It was scheduled for a while though so I could not just wipe it off.

Most of the other content we publish daily is original though, I know that having unique stuff is essential if I want the readers to come every day to check the blog.

But I will reinforce that even more, thanks for the heads up.

TechnoDiary.com

I am seeing same things being written again and again. Everyone thinks so or is it just me?

One suggestion to Daniel – I think you need to make sections for beginners, experts. That will organize your content, and will be good for users. Darren@ProBlogger has done the same, and it actually helps.

~Sahil
Comments are closed.