4 Ways to Overcome the "Nobody's Reading My Blog" Blues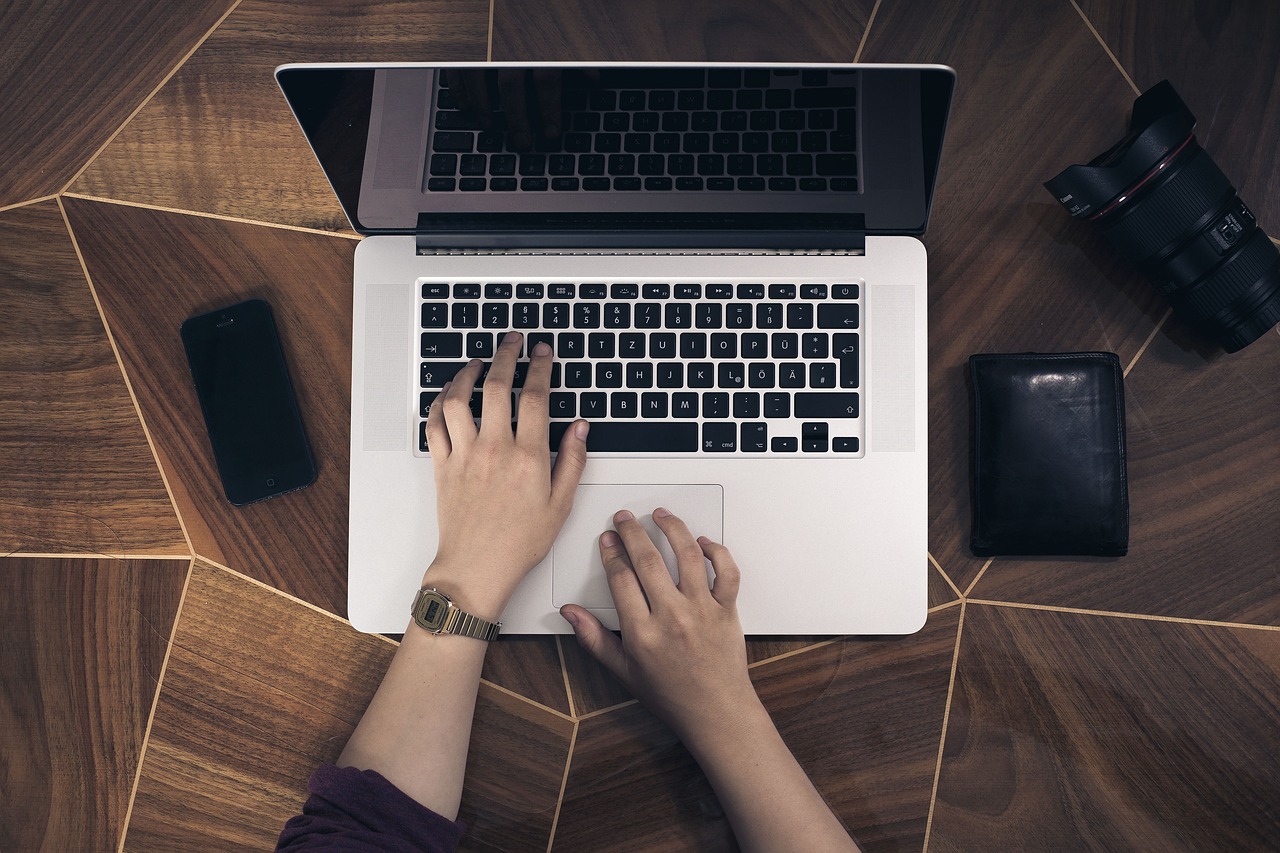 This is a guest post by Jennifer Brown Banks . If you want to guest post on this blog, check out the guidelines here.
Blogs are a great way to brand your business and create a buzz about personal and professional agendas.
But, let's face it; the R.O.I. (return on investment) can be a bit low in the beginning.
In my many years as a professional writer and relationship columnist, I've started several, gotten frustrated, lost the momentum, and decided to move on to bigger and better things. Then I would visit other sites, love the energy, read the success stories of how Blogs were turned to book deals, and well, have since reconsidered.
After all, it's a woman's prerogative to change her mind. Right?
Here's the problem: because I enjoyed a pretty good "following" as a relationship columnist and feature writer, I expected to have as much traffic on my site as Chicago's Eisenhower Expressway during rush hour! Wrong.
I would devote hours to choosing a hot topic, penning my thoughts, finding the perfect graphics, and see 0 "comments" posted for all my efforts.
This happened for several consecutive months. I started to call it quits, but much like a romantic relationship, I felt I was too far in to throw in the towel.
There would be nothing to show for my sweat equity.
So the strategist in me decided to work smarter, not harder this time.
I started visiting other sites with a mission. I wanted to know what was out there, how it compared to my online journal, and essentially what worked and what didn't as a reader.
Here's what I discovered and you will too. Even Blogs that have huge followings rarely have a lot of comments posted. Readers either don't take the time to post their thoughts, don't know how to register their comments, or don't recognize the importance of their input.
In fact, the only way I knew folks were even reading my work is that my friends would call me on the phone or send Emails to tell me how much they enjoyed my posts. Go figure.
So, the next time you suffer from a bout of the "nobody's reading my Blog blues" here are a few things to keep in mind.
1. Recognize that success doesn't come overnight. Blogging, even more so than any other form of writing, requires a lot of time and patience before it begins to bloom and take off.
2. Know that numbers can sometimes be deceiving. Have you ever gone on a diet? Most folks who have can tell you that the scale sometimes will show the same weight even though you've lost inches and your clothes are baggier. Pay less attention to the numbers and more attention to the needs of your readers.
3. Write with the right purpose. Rather than penning your way to popularity, use your adventures or misadventures in Blogging to become a better story teller, or to write tighter, or to develop ideas for editorial pieces. No writing done well is ever truly wasted!
4. Don't get bogged in the Blog. Work on other projects that provide immediate gratification. Write a poem, do research, say hi to your Facebook friends. Like all areas in life, balance is important.
Follow these four tips and even if you don't "win friends and influence people" your blogging blues might make you a hit song writer or the next American Idol!
You just never know where space travels can take you.
About the Author: Jennifer Brown Banks is a veteran freelance writer, columnist, and editor. You can read more from here on her blog: Pen and Prosper.
Browse all articles on the Writing Content category
50 Responses to "4 Ways to Overcome the "Nobody's Reading My Blog" Blues"
Paula

Being a brand new and first time blogger this is not only useful information, but timely! I was just wondering last night how can I get more people to not only read, but comment on my blog?

I am also a new subscriber to Daily Blog Tips and find it to be a wonderful tool to have in my new venture.

Thank you both for sharing your inishgt and knowledge in order to make an easier path for those coming up behind you.

Have a wonderful day, keep reading Daily Blog Tips and happy blogging everyone!

Debbie Schultz

What a great post and great responses. You are probably preaching to the choir here, look at how many posts you got on this one, but all your tips are great. I think persistence is the most important. Just keeping doing it, you will be amazed at who reads your blog and what other things can happen when you are persistent.

Hans Hageman

Just repeating "thank you." The ups and downs can be strange to someone new to this space. You really don't lose until you quit!

Techie Blogger

Nice tips Jennifer Brown
These tips will obviously help me

Qasim over from techiecore.com

Julianna Ehido

Thanks for sharing your experience. This could be an inspiration for all to those who are planning to be involved in the world of blogging.
It really takes patience, hardwork and perseverance to achieve once goal. True that success doesn't happens overnight… it takes time to gain it. But if you are persistent enough to reach the peak of sucess, then positive result is just a stone throw away.

steve

I'm in that state right now, after reading your post, i will keep on going, going and going! Thank you!

Archan Mehta

Thanks for writing this post. Interesting.

I think it is important to keep on trying. And persisting in your work.

Maybe there are people who read your blog, but just don't have the time to leave comments. They may have other work/life priorities.

Or, maybe there are a lot of people too shy to comment: I am not one of them, so what? We should still consider that possibility.

Personally, I don't have a blog, but I enjoy reading the blogs of other people. And sometimes, I even leave comments. Cheerio.

johanna02

Your experience as a blogger will serve as inspiration for those who are interested to venture into blogging too. Yes, i agree that success doesn't happen overnight, because if it happens with just a wink, you are born so lucky! It takes patience and perseverance to achieve once goal, the more you strive the more chances of aiming your goal. Thanks for sharing for the tips in the "bloggers' world", i'm sure this could help.

scheng1

Actually one appreciative reader is better than 1,000 who just drop by and stay for 10 seconds.

Jennifer Brown Banks

Thanks for all of the insightful and much needed feedback on my guest post!

Like with all other things, I learn more as I go along, through trial and error.

I hope you'll visit my blog in the future. And of course, leave a comment.:-)

Blogging Tips

Totally agree ! Success don't come overnight.It requires a lot of patience

dreamer

Great info. people expect to see results right away sometimes you need to give it time. I usually don't even follow stats in the first months. I focus more on adding articles then clicks 🙂

Surgery Houston

Vodka?

Randal

Writing a poem provides immediate gratification? Not if you're looking for feedback! Same story as blog post, only worse. Who reads poetry these days? (Asks one who writes it.) Might substitute a different item for that one. 🙂

Sue

Don't let comment numbers rule your world. There are far too many shy (and/or inept) readers out there willing to comment. A better gauge of your success can be how many hits your blog receives, and how long people spend on your blog. My comments are less than 1% of the hits I get daily. And if you're chasing numbers, it's evident in your posts. Keep it real, and the following will come to you.

Chinedu

My blog is just a month old, most times, after putting up new posts without any comment, I ask myself if people are actually visiting my blog, or I'm just wasting my money on web hosting. But thanks to this post cuz it has given me hope. Now I know that patience is what I really need.

Digital Flower

Sometime asking a question in your post will get people to comment. Also make it easy for them to comment (word verification). I know personally I don' like to comment on comment moderated blogs.

Melanie Kissell

I just wish there was a little more reciprocity in the blogoshpere. I know it's good practice to comment on other people's blogs and I'm a person who really enjoys reading what others have to say. I spend a fair amount of time each week reading some outstanding writing and leaving comments on posts (like this one!) that truly add value to people's lives.

Tip #4 really resonated with me. A few months ago I was invited to write newsletter articles and biz tips for a website called Natural Baby Pros. It's the perfect opportunity for me to direct readers back to my blog. The website owner needs content, I LOVE writing, so it's a win-win situation for both of us. And in doing so, I don't get "bogged in the blog".

Evelyn

I've been guilted into leaving a comment. 🙂 Seriously, people don't realize just how important comments are! I've noticed, since linking to Facebook, people leave comments on Facebook more readily than on the blog. I guess if they're on Facebook they're already in the mood to "talk."

Shari Weiss

Hey, Jennifer,
"Obviously" you "forgot" #5 tip . . . and that is to Guest Post as Andrew first noted above.
-)
You are very correct when you note that continuing a blog definitely hones your own writing skills and that, in and of itself, can bring a great deal of pleasure to many people.

Like you, though, many of my friends [onlline and off] don't "know better" and send me emails rather than comments on the blog posts.
🙁
That being said, I think that those of us who read and comment would indeed get tired of reading the "Great Post" and "Loved your ideas" with nothing "new" added to the conversation.

I suppose that that is the "trade off," and we can feel good about any comments . . . I know I feel better about those emails just because I wrote that sentence
🙂
Take care all of you who are blogging like me . . . and who may read long comments.
🙂

El Sheila

Thanks for this post! At least i know I'm not alone..:)

Cheers
Sheila

Susan Johnston

Another way to handle this would be to start promoting your blog once you have at least 10-20 posts in your archives. You could comment on other blogs, post on Twitter or Facebook, and include your blog in your email signature. Eventually, you'll beat the "nobody's reading my blog blues" because that will no longer be the case.

Fazreen

For me, I can't simply measure blog success with comment numbers..there are more points to be considered. However, large comment number can motivate us to write more.

BloggerDaily

This my earliest mistake when I started to do blogging seriously. I often ask myself the question – where are the readers?

Believe me if you're success to manage this, the readers a.k.a traffic matters will come in hand =)

Mike Anderson

Great post. I too have suffered from not getting "the numbers" I've wanted. I've started and stopped writing several times, but like you, I decided to do more research, learn what others are doing to be successful, and simply not giving up.

I started by reading Daniel's book offered here "Make Money Blogging".

Thanks for your thoughts!

Mike

Keith Davis

Hi jennifer
Great name "Blog Blues".
When you don't have any comments on a post that has taken you forever to write… it's easy to get the blog blues.

All your suggestions are great and the one about being patient is so important.
It takes time for a blog to become established.

If you want to get things moving, my advice is to get out there and become involved in the blogosphere.
Gets you noticed and you will learn so much reading other blogs.

GetBrowser

Thanks for your sharing. But if we are ready to put it into practice, we may find it difficult indeed. So, it is easier said than done.

Terrence

For me, I knew that it will be a long journey for me in blogging since I'm freshly started appearing in the community of blogger-sphere. It is even harder if your niche is more complex for others to understand as it is meant for specific readers or visitor only. And even more difficult to make it into a profitable niche which brings a common benefit for survival; 'to buy a bowl of rice'…

Thank you for sharing…I do need a lot to learn from pros…

Andrew @ Blogging Guide

Took me ages to start getting a decent following and people to comment on my blogs.

I know it is stated everywhere but it does work…

Comment on other blogs and guest post. That's what works for me.

Andrew

Adrienne

The number of comments isn't important to me right now. I just started plus I'm still working on my format so it's probably best that I don't have a lot of comments.

You're right you have to give it time especially if you're not doing anything to get your blog noticed.
Comments are closed.