4 Tips To Help You Stay Focused on Your Blog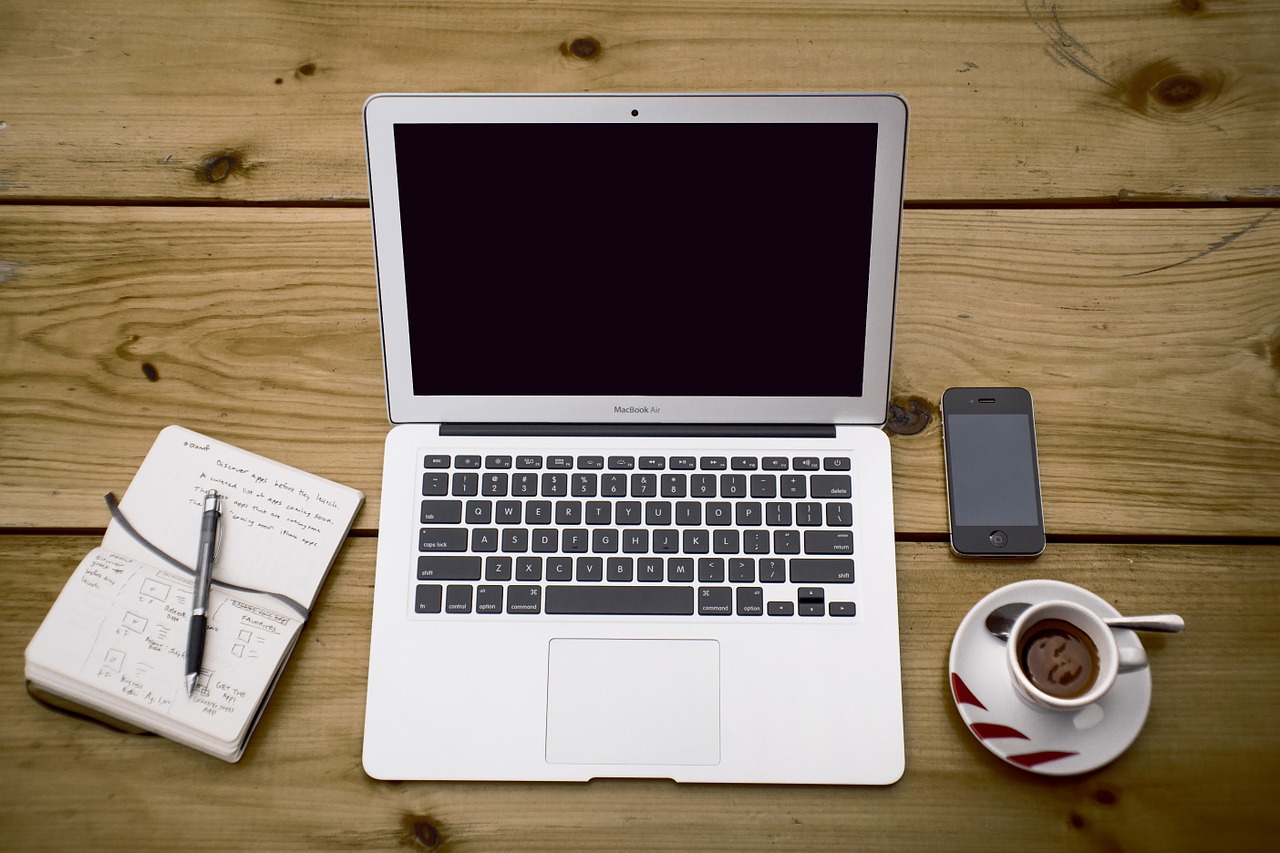 Most people who blog also have a full time job or occupation (i.e., school), not to mention other personal activities (e.g., friends and family), so balancing everything can become tricky indeed.
In fact if you don't plan well your blog is probably the one that is going to suffer first. That is, when things get messy or overwhelming, most people just abandon their blogs.
I think this is a mistake, because a blog is a great marketing tool for anyone. It helps you improve your writing, it expands your network of contacts, it builds an audience for your ideas, it allows you to establish expertise in your field and so on.
That is why I decide to write a post with 4 tips that will help you stay focused on your blog, even if your personal life is taking most of your time.
1. Focus on the core activities
Writing blog posts, promoting blog posts, building links, creating social bookmarking profiles, promoting on Twitter, creating Facebook fan pages, experimenting with PPC ads, reading RSS feeds, creating eBooks, etc.
Trying to do everything I mentioned above would be possible, and it could help your blog, but it would also burn you out quickly.
If you don't have a lot of time to dedicate to your blog, focus on the core activities only. The main one is writing content. If you only have time for one task, use it to write content. If in one day you happen to have some extra time, use it to promote your best posts.
That is it. If you write great content and promote it slightly your blog will grow naturally, and you'll keep your sanity.
2. Have fun with it
You need to have fun with your blog, else you'll lose the motivation to keep it alive it very quickly.
The first step to achieve this is to choose a niche you are interested in. If you pick a niche only to make money you'll find it painful to write the content no matter what.
Second, you need to make a compromise between what you like to write and what your readers like to read. Go too much with the former and your audience will go away. Go too much with the latter and you'll lose motivation to write.
3. Set milestones
You can't improve what you can't measure, and you can't get motivated if you don't think something is improving.
That is why milestones are important. They allow you to track the progress of your blog, and once you see things are getting better, you'll get motivated to keep working on the blog.
Examples of milestones you could set:
to reach 1,000 daily page views
to reach 1,000 RSS subscribers
to write a post that will receive 20 comments
to reach an Alexa rank of 100,000
4. Monetize it
Like it or not, money is a very strong motivator. If you are not monetizing your blog yet, and are losing motivation to keep working at it, maybe you should put some ads or affiliate links around.
Don't expect to get rich overnight, but I am sure that even $100 monthly would give you an extra incentive to write on your blog.
Apart from the immediate results you'll also see potential there. You'll realize that your blog can produce real money, and that the better the content you put there, the more money you'll make.
It becomes a virtuous cycle, where you write more and better content to make more money, and the more money you make the more motivated you become to write more and better content.
Browse all articles on the Blogging Basics category
34 Responses to "4 Tips To Help You Stay Focused on Your Blog"
Darren

It does get overwhelming sometimes trying to do everything. I should be focusing on setting some goals that I should try to reach each month. Make it like a game and compete with myself.

Mike Haydon

Thanks so much for that Daniel. I really like the tip on milestones – I think that's what's been lacking for me lately.

Shawnsey

Your missing one very important one.

5. Write about what you like and enjoy. It wont feel like a job but a fun diary you could call it!

Voeding

Yes, i like your opinion..It's like we have fun with it and wont stop…Always refreshing….

Harshit Singhal

Couldn't agree more with the points you've made. Being a blogger I realize the importance of enjoying the art of blogging & being focussed is the key to being a successful blogger. Just to tell you the stats, only 10 out of 100 blogs are able to survive for 2 or more years.

UM3$H

I blog about DSLR camera's and their controls but traffic is really low in these days. But it's been only 4 months or so I started a blog and I don't know how long it takes to reach decent traffic. Your tips are great but need traffic to monetize. 😉

Gary David | Build Your List Fast

Thanks for sharing this Daniel. I agree with you on this, you've covered all the important details to become more focused not just in blog but in business in general.

I also agree that money is really a strong motivator, if we don't earn at least a few hundreds dollars, we might lose some of the interests in what we're doing. So for me, I make sure that I always be rewarded in every thing I do online even just for a small amount, it can really help to sustain the motivation.

Kind regards,

Gary

Keith Davis

Hi Daniel
Just what I needed… motivation.
Four great tips and set out in the right order.
Good to see have some fun in there. LOL

Sharel

Hi Daniel,

Do you have any good tips on how to Monetize it ? when on blogger?

Melvin

Now this post is super applicable to me now that I have a job.

I agree with the first point which is focusing on the core. I've been having difficulties right now because of the shift in schedule but this is what Im trying to achieve still. I have a day in a week where I do all the writing and days where I do interaction

Kesha

Wonderful post and right on time for me! I have recently started blogging and though finding content is not the problem quick burnout is definitely possible. It seems there is so much going on that I get overwhelmed quickly. I need a better plan of writing content (i.e. only doing one post a day or several per week, etc.) and promoting them effectively which is what I'm still working on. I haven't gotten into monetization just yet as I'm still trying to narrow a plan down but I'm sure I'll get there – as long as I continue to have fun with it 🙂 Thanks!

Glen

Setting goals is such a big factor for running a blog, I think it's also important to set goal dates and revise your goals monthly to see if you are staying on that right track.

colorine

core that… focus very important for activities blogging

Diane

Hi Daniel

I like these tips, and I especially like #4, monetize your blog/website. These tips can also run true on a conventional website, because if you aren't feeding the website new content, then you won't be getting found by the search engines, and when times are tough, we always need a good motivator (like money!!)

Daniel, how do you segment out the first step into blocks – is this over a 1 month, 2 months or longer period of time?

Daniel Scocco

What do you mean with "how to segment the first step into blocks?"

Diane

"Writing blog posts, promoting blog posts, building links, creating social bookmarking profiles, promoting on Twitter, creating Facebook fan pages, experimenting with PPC ads, reading RSS feeds, creating eBooks, etc."

Sorry that's what I meant Daniel, so how do you manage all these different activities when you are doing content for your blog? Do you have systems in place to make these things successful, or do you go with the flow so to speak?

The Regal Renegade

Hey Daniel! Great post!

Simple, but often forgotten tips when it comes to blogging. My favorite is #1. Sometimes I'm so overwhelmed with all the plug-ins, widgets, and social media aspects of my new blog that I forget the most important thing! Write content!

Thanks again!

Sabina

This is excellent advice, and well timed for me personally. Fitting in post writing with all else there is in life can become really difficult. Motivation is absolutely important. Thanks for writing this.

Rhonda

Fantastic article! I love that you fut the Focus on Core Activities in this list.

I am linking your 4 tips post to my next post that is scheduled for release on the 19th of July.

Just a share… I write many of my posts ahead of time and then schedule their release. I will keep your site on my related posts lists.

Stay well,

BloggerChick

Daniel Scocco

Thanks for that Rhonda.

Sharel

Great post Daniel,

Thanks fro the tips, i think that the main point should be FUN 🙂

How do you suggest to evaluate the milestones , will Google analytics do?

And for the monetize part, when do you recommend to monetize it, at what point of your blog life.

Thanks,
Sharel

Teena

Such a useful post, I always run out of ideas and having fun with what you do helps me stay focus.

Basant | Techno-Pulse

You are right when you say to concentrate on core activities. Currently I am more focussed on 'writing content' & 'traffic'. IMO if we set these two parameters right everythng else will follow naturally.

Marek

Focusing on core activities is incredibly important. Even if you have time to do everything, most of your time is best spent on content. All the promotion in the world won't make a content-less blog popular, whereas a virtually un-promoted blog will grow over time if it has a steady supply of content.

Gal @ Equally Happy

That would have been great advice for me, 6 months ago… 🙂

I started writing my blog and then I went overboard with facebook, twitter, cross posting and other promotional activities. I ended up not writing anything for weeks, which really hurt. These days I follow your advice to the letter, I focus on writing good content and only do promotional stuff if I have time.

thebloggingrobot

I have been making such lists myself and find them very helpful. There are many smaller tasks that one can get carried away with, so I try to make sure that I focus on the necessary tasks first, and then tackle the extraneous ones when i have the time.

Laurie

Thank you Daniel for providing this! You have definately helped with my question to you yesterday. Even though I try to promote my blog offline as much as possible, I need to work on remaining focused on writing the content which at times is difficult with raising a family.

Dev – Technshare.com

Hey Daniel,

Nice Post. Focus on the core activities is very important.
In the earlier days of blogging, i though i would be doing all the things.. like creating backlinks, commenting, create lens, hubs, forum posting etc.

Now I'm only focusing on my core activities like creating content, marketing.

Thanks for sharing this great Post.

~Dev

Roshan Ahmed

Very useful content. I get only very few free hours and I write posts at that time. So I don't get any time for promotion. Also, promoting is the toughest part for a new blogger. I'll keep my blog alive for a few years by updating it regularly and see how things will work.

BlogTech Online

It's very important to make balance between things to achieve our goal.

Josh Garcia

Hey Daniel,

This are great tips! I'm seeing way to many individuals that started a blog about 6 months ago and now they are abandoning them. I see what helps me is taking same amount of time and laser focus. The most important component for me is writing powerful content, marketing the content, and testing traffic methods. In that order is how I prioritize my blogging. Again, thanks for putting this together.

Chat with you later…
Josh

Kamal Hasa

Well I have been blogging for like 4 months now and never missed posting even for a single day except for 2 instances.

I achieved Alexa 100k in 47 days straight since the time of launch!

Nabeel | Create Your First Website

Great tips Daniel.

You are right, sometimes it can get overwhelming. It is important to have your priorities sorted out.

For example: Focus on the core activities

I agree with this. You cannot be everywhere, all of the time. Better to focus on things you can do.

Kindest,
Nabeel

Gary David | Build Your List Fast

I agree with you Nabeel. It can really be overwhelming so might as well focus on the things that we can be more productive.

Kind regards,

Gary
Comments are closed.