4 Biggest Blogging Myths That Lead to Bloggers Giving Up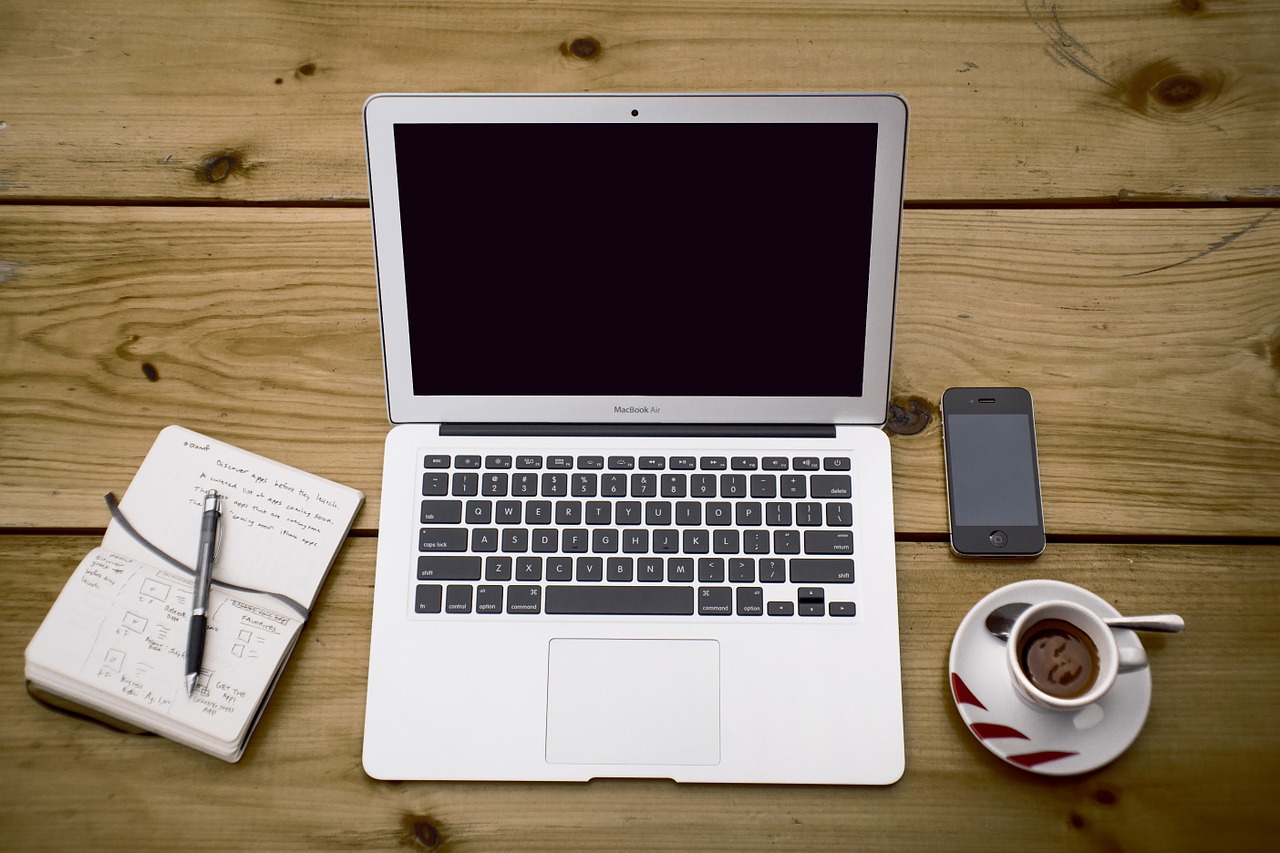 This is a guest post by Marya. If you want to guest post on this blog, check out the guidelines here.
If you are new to the world of blogging, there are few pieces of advice that you can never, ever escape.
The sad thing is the most of them are utter non sense – huge time wasters. In fact, if you are spending time following them, you are doing your blog a great injustice — and to yourself as well.
And because you don't get to see results of any kind, you are bound to feel like throwing in the towel – once and for all.
Here are few of my top favourites.
1. Post Daily
Not when you are starting out.
There is no point is spending hours on creating content when nobody's looking -nobody's reading.
Also remember you are learning yourself in the early days; you are bound to make mistakes. You need to spend more time educating yourself about all aspects of blogging; design, content, promotion, marketing, SEO, basic technical stuff etc, instead of freaking out about creating content on a daily basis.
Spend 30% of your time writing posts; even twice a week is good. Spend the rest of the time learning about what it takes to write a successful blog, connecting with other bloggers in your niche and writing guest posts.
The correct advice: Post regularly, doing the best you can. Keep to a schedule so people know what to expect. Spend your energies on educating yourself.
2. Content is King
If you are new, this is what you believe right?
If you have been there, done that, you know this is simply not true, at least not when done in isolation, not in the beginning anyway.
It doesn't matter how good you are as a writer, how many blogging talents you possess, people simply won't read your content because they can't find it.
On top of it, you are not the only talented one you know, there are hundreds, no thousands of genius bloggers are looking for attention.
Blogosphere is changed. In the beginning there were few talented bloggers, now there are many. There is a huge supply and the only way to stand out is by making connections with bloggers – by networking, by guest posting.
Only when you have allies in the blogging world, when they start spreading the word about you, people will start taking notice. They will help promote your content, like it, tweet it, link to it.
And once you have established yourself, you can relax and focus on your content only. Then it will be the right time to invest allyour energies in your content.
3. Comment on other blogs to drive traffic to your blog
Ahh — this ons is by far the most misunderstood piece of advice there is. And I am guilty of doing the same.
You see, when my blog was new, I was given this advice and so I dutifully commented – a lot.
Except, I somehow made the comment about my blog, and my writing. The worst part was that I didn't even realize it.
I thought, here is my chance of getting discovered, the blogger will notice me and my writing, and get in touch me to personally let me know how my content has wowed them. Guess what, doesn't happen.
Unless, the comment is on their content. Then it will catch their eye.
On the other hand, you might be writing thinking that your comments will catch interest of other commentators and they will flock to your blog to find who this amazing blogger is.
Wrong again.
Most commentators don't have the time to read all the comments anyway, do you?
And if you are commenting on blogs for these two reasons, you are going it the wrong way anyway.
Comment on posts where you genuinely things to add, where you feel that input is really useful. Forget about the notion that you are doing this to drive traffic.
Comment with the idea that you are commenting for the blogger. Be detailed in your comments if you can. Treat your comments as mini guest posts.
Few people are known to have received invitations to write guest posts for popular blogs based on what they had said in their comment. They were asked to expand on it. Fantastic right? Nevertheless, do not post with the intention of getting something out of it, and you might be surprised after all.
4. You need tons of traffic to be successful
All traffic is not created equal.
If you are not getting huge amounts of traffic from social media sites, don't stress to the point of making yourself sick.
Traffic that seems to come from huge sites such as stumbleupon, delicious or digg seem to come in a wave. They leave as soon as they have seen your post. Even twitter is not particularly good in this regard. Not many people actually follow from twitter, fewer are likely to become regular readers. Shares or likes to facebook seem the better option as people doing this are more likely to stay.
You might tons of traffic coming your way — if you are lucky — but what you actually want is traffic that stays. That won't bounce off.
Work to get traffic from blogs that you regularly go to, blogs in your niche, not matter how small. Because this is high quality traffic, interested in the same things as you are.
Few hundred engaged readers are way better than thousands and thousands of visitors to your site. These are the ones who are genuinely interested in you, your content and go on to develop a sense of connection with you.
These are the people you are looking for.
Don't worry if you have few hundred readers, and you can't write every day. Have fun, learn along the way and make friends with other bloggers. Focus on content as well as other areas and stop driving yourself insane with the question – is my content good enough?
And you will be fine.
About the Author: Marya is a passionate writer, blogger and a thinker. When she is not writing online, she is found mimicking the properties of a bookworm, or enjoying delicious food – cooked by able restaurant people. Catch more of her posts at Writing Happiness. Stalk her on twitter – she is very friendly.
Browse all articles on the Writing Content category
35 Responses to "4 Biggest Blogging Myths That Lead to Bloggers Giving Up"
Marya | Writing Happiness

@ourmomspot. You are right, it is very hard to stand out when you have a personal blog. In order to succeed as a blogger, one must have a point of differentiation, majority of blogs don't and that's just the harsh reality of it. Same is the case with mommy blogs, only those ones will survive who have a fresh angle. Thanks for your comment. 🙂

Marya | Writing Happiness

@Eran, you have made some really interesting points here. I agree that on smaller blogs your comment will always be appreciated, responded to and get noticed by others. On big blogs, the author might reply to some and leave the rest. I actually get snubbed a lot on big blogs for some reason – maybe because I am not in their good books yet? Oh well …

Jane | Blogging Success

I agree with Suresh above. I think more people (mostly newbie bloggers) enter into a mass commenting mission with a wrong notion. But backlinks are important and still count though! No matter if the comment is valuable or not, the commenter will still get a valuable backlink.

However, the blogger will lose reputation if he/she is known for comments that suck 🙂

Atish@benefits of blogging

I agree with the points that we need to comment when we really want to add something useful to that post. Loved this point. thanks.

Our Mom Spot

Myra,

This is such a great article.

We try to assist mom bloggers in a climate where there are millions of other mom bloggers…Sad to say but hardly anyone seems to be really interested in reading other people's words…it all seems to be about broadcasting outward.

Eran

I have found that commenting is more successful when you comment on smaller blogs or on popular blogs with smaller comment counts. Its more likely to be read. You could have the best comment ever but if the blog has a 50 comments will it get noticed?

The other thing is that I have found that the smaller blogs are usually more appreciative of comments and will reciprocate.

Just my two cents of free advice…

Marya | Writing Happiness

Yes, this is the best kept secret of blogging world which becomes apparent once you have been blogging for a while and start noticing this for yourself. Cheers

Robert Boland

Nice post Marya,

I'm finally glad I found somebody agrees with me on point number 1! It's impossible to find the time to be writing posts every single day when you're starting off, you've a lot more to be doing than just that!

Geet | HobbyIdeas

From past 3 months, I post once or twice in a month & yet my traffic is increasing. Good content will definitely get noticed 🙂

Marya | Writing Happiness

@Daquan. Thanks for your comment, I enjoyed reading it. Don't stress about producing content in the beginning. Like I said, it is a huge learning curve and as being a student you would know that everything takes time to come together. Thanks for your feedback. 🙂

Marya | Writing Happiness

@Abdul. Good to know I was able to make you rethink your blogging ways. Thank you. 🙂

@Rebecca. So you were being smart from the beginning eh? Good on ya! 🙂

Thanks Naveen and Elle for your comments. @Elle, full time bloggers produce several posts during a day because they have people writing the posts for them. They also work fulltime unlike most of us. 🙂

Marya | Writing Happiness

@Stephanie. I hear you girl. I usually find it very hard to commit to blogs who produce posts everyday, exluding the ones that I consider to be the 'resource' type blogs such as problogger and daily blog tips. I enjoy listening to many voices and diverse point of views. I am actually doing a post on that topic. It goes something like this … Many thanks for posting once a week. You think it will fly? 🙂 Cheers

Marya | Writing Happiness

@Davesh. I am happy to report that I am driving immense pleasure from reading comments on this post. No complaints here. 🙂

Marya | Writing Happiness

@Grant Good to know you agree. 🙂 I was lucky as I am such a learning freak that I spent most of my first year educating myself about most things blogging. I still struggle with SEO and other technicalities but I am confident when it comes to producing content, design issues, building a readership, strategies for guest posting. And it did lot of work. I hardly posted once a week, even from the beginning and now I am happy that I chose to spend all that time learning. I have no regrets. 🙂 Many thanks.

Marya | Writing Happiness

@Eddie

Thanks so much. 🙂 It was pure luck that I got two posts scheduled to go on problogger and daily blog tips in two consecutive days – I certainly had so say in it. 🙂 Its especially nice since lots of people subscribe to both blogs and this way they might start to remember who I am. Many thanks 🙂

Daquan Wright

I agree, you have to crawl before you walk. Blogging is of course not just blogging, it entails SEO, website administration, design, etc.

I really enjoy these points. Blog about what you find fun and acquire a small following. They'll tell their friends and so on.

Like farming, you've got to give that seed sun, water, and earth. 🙂

It's hard work, but I'm going to run my own blog once my site is up (on web dev). You just need to know how to engage your readers, making the content both fun and rewarding. Readers like genuine, high quality content and it will slowly grow for you.

I'm happy to hear posting 1 – 2 times a day is good for beginners….I'm a CS student and I get busy with math/science. I didn't want to post 3 – 5 times a week, lol.

I'm thinking I might release an article on monday and one on thursday/friday.

Elle

Really great advice. I had already decided there was no way I could keep up with the post every day thing…and some of the bloggers I really like actually manage to post several times a day! I haven't figured out how they do that yet. It will be a while before I get there…if ever.

Thanks!

Naveen Kulkarni

Marya,
Nice points.

I think the best way to grow as a blogger is to learn about technicalities of blogging such as SEO, content marketing etc.

Of course writing useful content is the basic ingredient of a successful blog recipe 🙂

Rebecca

I totally relate to this post. When I began blogging three years ago, I was told to comment on blogs to drive traffic to my websites and post three or more times per week. Some people told me to post twice per day! Now, I post three times per week. However, if I miss a day, I don't stress about it. It's not the end of the world.

Abdul Cholik

Having read your post I felt that I was a stupid blogger since I did all of the Myths you mentioned above. I write article almost everyday ( one day one post), visit my friends' blog and wrote comment there, etc.

It was tiring, wasn't it.

But I never give up and I will keep blogging with new style of course.
Thank you Marya

Stephanie

As a reader, I actually tend to be annoyed by bloggers who post every day. I want to read every post, but I don't always have time to do that, so my inbox just gets clogged up. I'm less willing to commit to subscribing if there are posts every day.

Two or three times a week is more manageable.

Devesh

Those are some great myths and #3 is most popular. Most of the bloggers do commenting like "nice post" or 2-3 words comments to get traffic, links.

In the earlier days of my blogging, i did a lot of commenting with just great post and thanks & I'm guilty of doing that.

I think commenting is all about building relationship with author of a blog.

Thanks for sharing this insight full post. Have a great weekend ahead.

~Dev

Grant Hughes

I couldn't agree more with tip #1. One authority blog I have is doing extremely well now but in the beginning I was spending way too much time posting articles daily when I should have been learning more about SEO, promotion, backlinks…it could have saved me two years I may have been much further ahead today…not to mention no one ever saw the early stuff.

Eddie Gear

Marya, Another stunner. I just read your post on Problogger. Now here. Wow. You are on fire girl. Keep rocking.

Marya | Writing Happiness

Thanks for that Young. One just has to keep on going .. Cheers 🙂

Young

Great idea that I can't agree more, and the most important thing for not giving up is to never give up, just keep blogging.

Marya | Writing Happiness

Thanks guys. It was a lot of fun writing this post, and I thought this would have certainly helped me out when I started so hopefully it will do the same for others. Cheers 🙂

Suresh Khanal

The myth #3 is a hard hit. There is a big number of people doing commenting on blogs. Commenting on blogs can be thin for traffic but however, what about the link back? Hopefully, this is more important?

Andrew Groat

Having only been professionally blogging for the last 4 months I found this incredibly relevant to my current situation. I'm quickly finding that lots of general traffic pales in insignificance compared to a few genuinely interested readers.

Thanks Marya 🙂

neo

great highlight and advice – I think the best way is to put all your effort to your blogging job – writing, promoting, SEO and etc. because only you know what the best for your blog
Comments are closed.