4 Amazing Tips for Overcoming a Writer's Block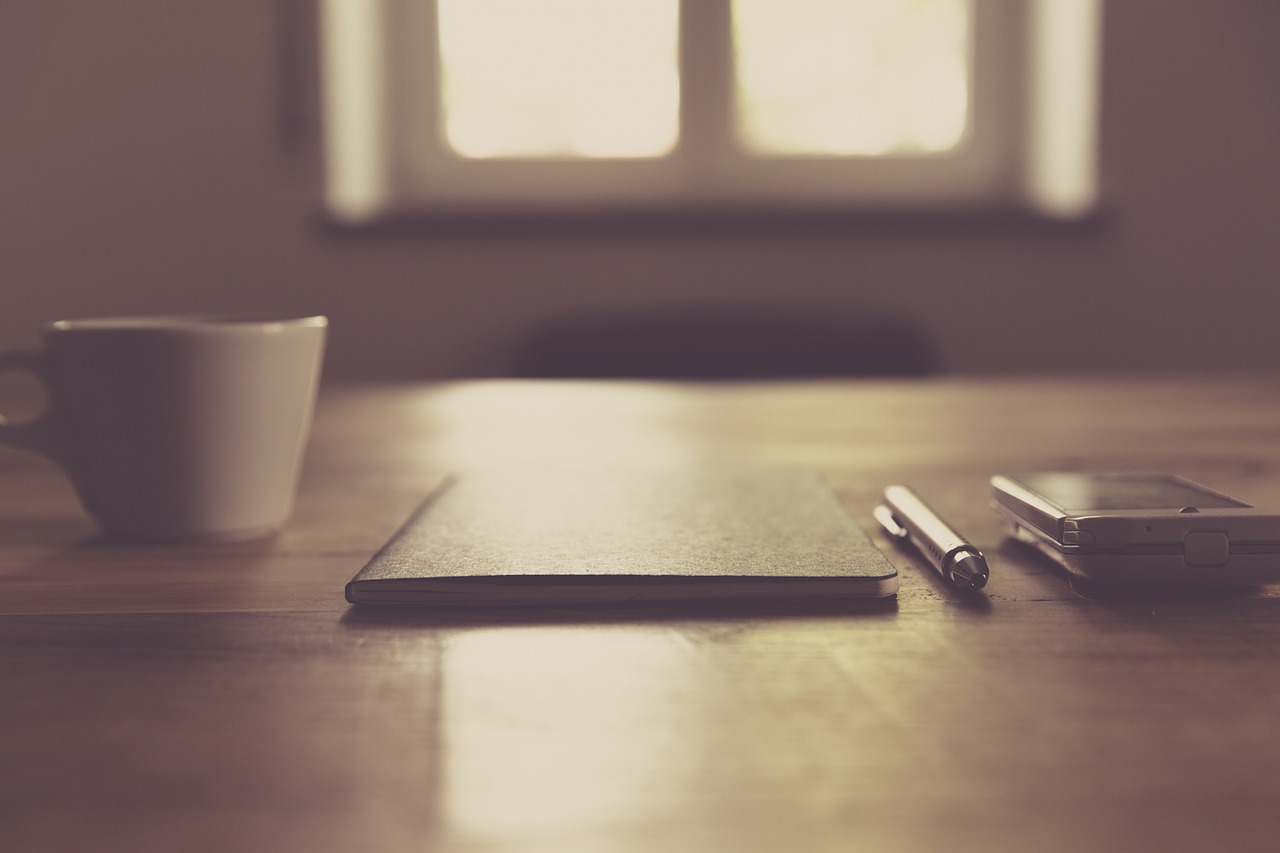 This is a guest post by Petteri Ollila. If you want to guest post on this blog, check out the guidelines here.
When you write for living, whether you do it for your blog or you are an author, it is crucial for your success to be persistent about writing. Especially if you are your own boss, no one is going to come and force you to start writing or whatever it is you should do today, so it is sometimes really hard to start.
The motivation just always isn't there when you need it.
In my opinion, one of the biggest things that separates the most successful people from others is that successful people are able to stick to their habits and get things done even when the first burst of motivation wears off, and they are able to do the crucial things for their long-term success even during those days when you just don't feel like doing anything.
Consistency is the key, and sticking to right habits every day can get us anywhere we want to in just one or two years. The good question is: how can you get things done even when you don't have a slightest bit of motivation?
Here are my favorite tips for being able to start writing, no matter how unmotivated or distracted you are:
1. Kill the negative thoughts
Replacing your negative thoughts with more positive ones is the first thing you should do. At least for me, negative thoughts are the main reason behind procrastination. It is only natural; sometimes you feel good about everything, believe that your future is going to be bright, and feel that your blog or book is going to be a success. The other days your mind just plays tricks on you and keeps telling you that you are going to fail and there is no reason to continue on your path.
Unfortunately, your mind is always right.
If you keep telling yourself that you will succeed, you will succeed, and if you keep repeating that you will fail, you will fail. Don't let your mind take control. It is sometimes like a feather in the wind, and you are the only one who can really take control of that feather, tame it, and put it where it belongs.
First, observe your negative thought externally. Think about how realistic it really is that you are going to fail, if just one week ago you felt like everything is going great. If saying aloud "I can do this!" a few times does not help, think about how many how many average people with no extraordinary skills have succeeded. If they have been able to do it, so are you!
Another thing that helped me to get rid of my negative thoughts today was thinking about my life in the long-term. I felt that I am not moving anywhere at the moment, but then I reminded myself about the fact that I am doing what I do at the moment for the long-term goals, and it doesn't matter where I am at the moment if I just keep on doing what I love.
You have all the time in the world, so don't rush, and if you still haven't succeeded, you will find the way eventually if you just stay positive and persistent.
After you have killed your negative thoughts you can start writing.
2. Focus on the benefits
If replacing your negative thoughts with more positive ones was not enough and you still were not able to overcome your procrastination and lack of motivation, focusing on the benefits of the reaching your short-term goal should do the trick.
Remember the feeling you have got after you have been able to finish your crucial tasks, such as writing a great article? What about the feeling you had when you did something difficult that helped you to move forward in your life, career, or business?
I remember the feeling I had when my first guest post was published and I had a burst of traffic to my new website. What could motivate you more than thinking about the feeling you had when you were able to achieve something important by writing?
It doesn't even take a huge success story to get the amazing feeling — just taking a few steps daily that take you a little bit closer to your bigger goals can give an incredible satisfaction and bring a smile on your face.
You can achieve the same feeling really soon just by starting to write now.
3. Take baby steps
Sometimes the bar is just too high compared to your motivation, and even thinking about starting makes you feel overwhelmed.
Why not lower the bar? If your initial plan for the day was to write three perfect articles, send 15 e-mails to your potential business partners, report everything you do to your Twitter followers every second hour, and write 10 blog comments to your favorite blogs, maybe it's just too much for you today.
I have personally set myself quite a low daily bar for achievement, when you compare it to the most efficient people out there, but hey, this is my life, so I am not ruin it by getting a burnout. If success is not possible without a burnout, I don't want to succeed.
I have decided that no matter how unmotivated I feel, I am always going to write one article every day, except for the days that I decide to relax, and I usually give myself one or two days completely off every week.
When I do have the motivation, I can then achieve a lot more, but it's good to have a minimum level of daily work that you are able to achieve, no matter how much you would like to do something else.
Writing one article a day is not that much. However, it is heck of a lot better option than doing nothing during the days you just don't have any motivation. Remember that one article a day equals 365 articles a year, which is much more than most people will achieve even if they seem to be working eight hours a day in an office.
If even writing one article overwhelms you, start now by writing a title and one paragraph. That should not be too much, and just by starting you make it so much easier to then continue.
Start now by writing just one paragraph.
4. Get inspired
When the blank sheet in Word stares at you and your head seems to be as empty as the sheet on your computer screen, inspire yourself. If you only focus on exporting information from your brains, you can easily run out of ideas at some point.
Instead, spend some time every day by reading interesting books, observing things that happen around you, reading magazines, and reading the best and most inspiring blogs.
Is there a person that has achieved the things that you would like to achieve? Look at what he or she has done and get inspired. Don't copy, but pick some points or ideas for example of others' writings and then apply those things to your own life.
Google is one of my best friends. I can ask Google anything and it will give me lots of great answers to choose from. Finding inspiration has never been easier than it is today, so instead of procrastinating, find something interesting right now, enjoy the moment, and get inspired.
When you have found something amusing, just start writing. Someone out there is already waiting to hear what you have to say.
About the author: Petteri Ollila is a happiness hunter, who gives happiness and self-improvement tips at his blog Happiness Hunters. If you want to learn how to feel good, you will love his new free e-book "The Guide to Happiness: 9 Effective Steps to Improve Your Mood Permanently".
Browse all articles on the Writing Content category
27 Responses to "4 Amazing Tips for Overcoming a Writer's Block"
harly

They are the great tips in the post for any writer become a successful writer. I really agree with you Kill the negative thoughts.Ever writer needs more efforts for his work.thanks for share it with us.

Stuart McMinigal

Have you tried mind-mapping?
I enjoy using a mind map most days in order to get new ideas and thoughts by expanding on an idea as far as possible. This can usually give me a good few Blog posts which I can work on for the next month or so.

Stuart

Virtual Agent

It is also effective to read and research about trend you like to wirte about. Of course, do not copy the article but by reading you may get ideas on what to write.

Robert

It is so hard to continue writing original and meaningful content day after day. With all the different places to post including blogs, facebook, twitter, etc. Its getting so difficult to continually putting out fresh unique material. These are some helpful suggestions!

Glen

Nice post Petteri. It's all about mastering self-discipline.

I have to say, I listen to a lot of pod casts of success stories which motivate and inspire me to do well and get my work done.

Daisy

I usually get the best inspiration during a workout preferably on the treadmill or the elliptical trainer. In a weird way a writer's block is now actually motivating me to workout!

Moki's Fanfiction Blog

For me number one "Kill the negative thoughts" has always been key when trying to overcome writer's block. Whenever I find myself trying to edit while I'm writing, I stop myself and just keep on writing. Editing should be done after, not during, the writing process.

I like your other points as well. Great advice we should all heed.

-Moki

Judith P

There are times when I can't think of a thing to say that's new and fresh. I try to write every morning while my brain isn't filled up with all the stresses of the day and I don't have a lot of negativity floating around up there just yet.

Regardless of how I feel or where my thoughts are I try very hard to stick to a routine. For me it's like training my brain to turn on when I want it too, not when it's ready. Setting up a steady routine is like putting your brain into training.

Pete Carr

Hi Petteri,

I think writers block is something we all suffer from.
As has been said in some of the other comments.
Get out there, talk to people, interact, learn. Fresh ideas will not be far behind.
Sitting at your computer all day benefits nobody.

Pete

cmdweb

Writer's block has never really hit me (yet) as a serious affliction. I have had a few times when I've stared at the screen and wondered what was next. I've usually found that doing something else or even just making notes about what I know needs to be done will cause other thoughts to occur and I'm soon back in the saddle and thrashing the keyboard again.

jason

It's very important to write something topical, but if the ideas are hard to come by, then one has to make sure to keep a fluidity to their writing, so it's not rigid.

Robert @ Techinfo-4u.com

A very inspiring post, thanks. One of the ways I find inspiration is to go through all my feeds, flick past the headlines and sometimes something just pops into my head.

Zengirl @ Heart and Mind

These are good tips for sure. I have not yet felt the writer's block yet on my blog but when I do, I usually step back, do something else and then come back refreshed to think what to write about and it has worked.

Also, posting 1-2 posts per week helps as I am not forced to think of subjects to keep writing for sake of writing.

Mani Viswanathan

I would like to include a small point here,

We need to keep working untill we are happy. If writing articles is a stress then search for some other job which interests you!

Jun on Blogmaster

The most I can get, most especially when I come home from work, is a 300-word article. That's it. Sometimes I would just go for a PLR article and just tweak it a little bit.

Great tips!

Josh Garcia

Hey Petteri,

Number 1 is so important! Block out anything negative thoughts. At first, it is a challenge. Once you get it mastered nothing can prevent you from accomplishing anything.

A little trick I use, I put on headset and listen to christian music so I really block out everything around and only hear positive words…Powerful!

Chat with you later…
Josh

Dean Saliba

I simply check out other blogs in my niche and normally come away with great ideas. 🙂

Dev – Technshare.com

Hey Petter,

Great Post. These are some great tips.
I think #1 is the most important tip.."kill negative thoughts"..!!

Thanks for sharing.

~Dev

Basant | Techno-Pulse

For me, I don't find it difficult to write but I find it difficult to post as I worry more about as how to make it better, how to make it perfect etc. Now I've realized that it's more important to keep on posting rather than focusing on it to achieve perfection!

godlark

Take baby steps is an advice more usefull for me. I am always inspired, but if I imagine long text with 600 words, I feel overhelmed. Writing one paragraph is a cool advice.

Web Marketing Tips

When you climb any mountain you take small steps and sooner you reach at top.

Similar is the case with this.

Just read about your topic for few minutes … copy the main thing on any notepad and than start writing. Feel the details in yourself and after that start delivering.

Onibalusi Bamidele

Really great post Petteri,

This are some killer tips I have to make use of.

Thanks so much for the great post,
-Onibalusi

Nabeel | Create Your First Website

I can completely relate to this post and the 'writers block'.

I read another post about overcoming the writers block on technshare.com and one reason mentioned was stress.

I think stress is also a very big obstacle in this problem. I think it happens to all of us. And I think this not only applies to blog posts, but every aspect of a web business! The stress can overcome your creative side of your mind, and you are unable to think properly. Thats why it is important to stay away from stress as much as you can.

Thanks for sharing your experiences and advice!

Kindest,
Nabeel

Murlu

Haha, the timing of this couldn't have come at a more pivotal point today. Earlier, I was so stressed because of work that I got home and totally hit a mental block.

It took a few hours but I actually did a few of these; the main was to get rid of the negative thoughts. Once I did, I managed to get quite a bit of writing done – cept now it's 2:30am and I've got work in the morning, yikes!

Good to hear these things, helps keep everything in check. I'll know what to next time it springs up. Thanks Petteri.

Thomas Sinfield

I think the reason most people get so stuck with writers block is because they just sit in front of their computer waiting for something to pop into their head.

Get outside, talk with people, and as you said 'get inspired!'

Kamal Hasa

Hehehehe.

Well seriously people should start interacting with the real world than being online all of their life. There is so much out there!!

Web Marketing Tips

If you sit there to write than believe me you wont write anything for half an hour.

If you want to write … just start the writing or typing anything about the topic and sooner you will see that you are into the main lane and writing good things.
Comments are closed.