3 Games That Will Improve Your Business Skills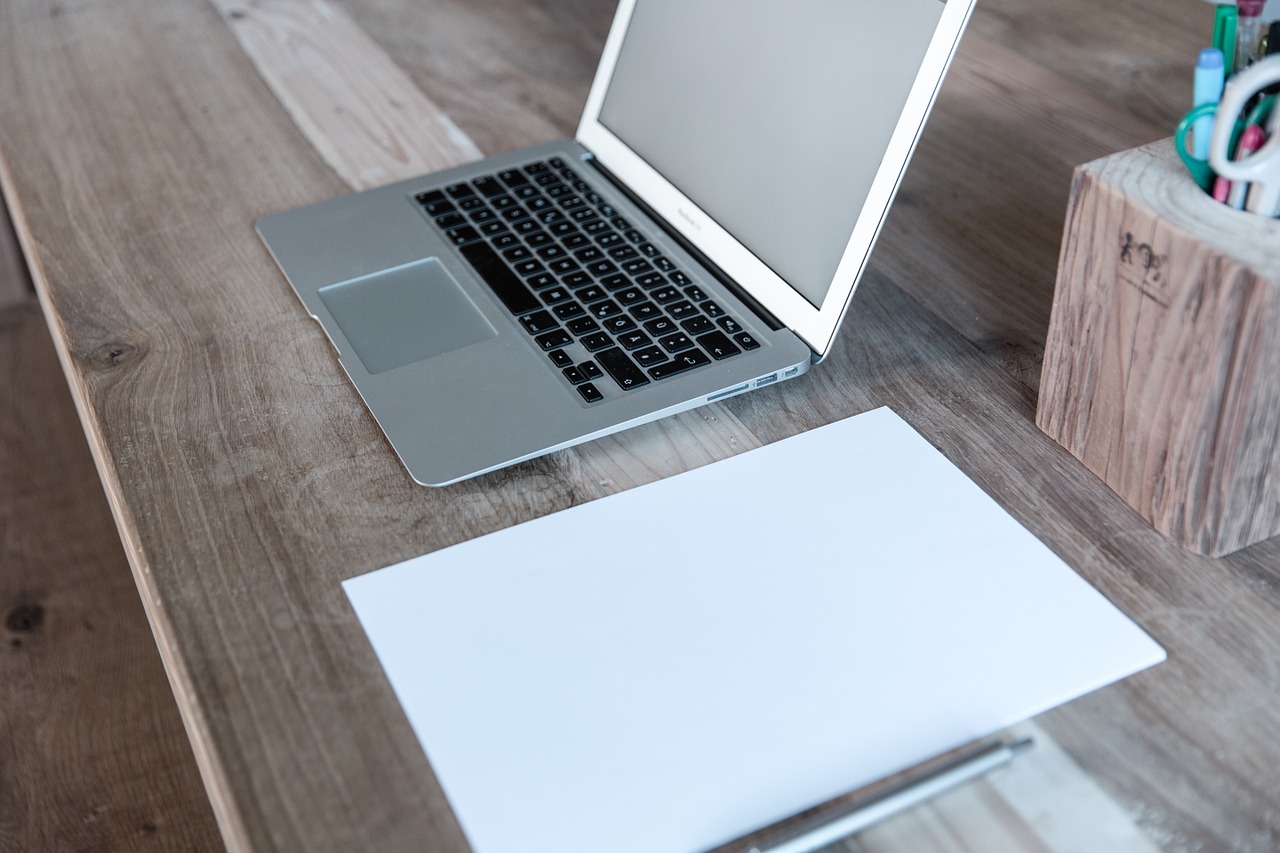 As I mentioned on this post, one must work hard but also play hard. In other words, you need to have fun regularly if you want to stay sane and be able to work hard when it comes to it. But what if you could have fun and improve your business skills at the same time? Even better, right? Below you'll find three games which I think achieve this purpose.
1. Chess
The king of strategy games, and also the game of kings. Chess dates back to the 6th century, and today it's played by millions of people around the world. When playing the game you need to protect your resources (pieces), to find the right balance between offense and defense, to lead your opponent to make mistakes, to know when to sacrifice things and so on. As you can see, these are valuable skills to the business world as well.
In my opinion the best place to play online is Chess.com. Their technology is top notch and there are thousands of expert players around, including many national and international grand masters. You'll also find tutorials and tips there.
And here's a challenge to DBT readers: if you beat me on the 1-minute bullet game I'll mention your name on a future post! If you are up to it drop me an email and we'll play one of these days.
2. Poker
As you probably heard by now, poker is not gambling. Sure, there's some amount of luck involved, but the results of the game, especially if you consider the long term, are based on your skills as a player.
A good poker player must base his game on two building blocks: mathematics and psychology. You'll need the maths part to figure out the odds of winning with each particular hand, the odds of your opponents having a hand that beats yours, the optimal bet size, the long term return you'll get by playing in a specific way and so on.
The psychology, on the other hand, will be used to analyze the behavior of your opponents. You need to read when they are strong, when they are weak, when they are bluffing and so on. You also need to know when to bluff yourself, when to represent something you don't have, and so on. Again, all skills that you can use on business situations. In fact many successful people are also poker players, including Bill Gates and Barack Obama.
I never played online poker, because I find it boring. At least once a month we gather some friends and play at my house, though. One day I also want to play at the World Series of Poker, in Las Vegas.
3. Starcraft
I no longer play computer games, mostly due to lack of time, but back in the day I used to play a mean Terran in Starcraft. I played some Starcraft 2 when it came out as well, and I still watch some pros playing once in a while on YouTube.
Out of all the computer strategy games Starcraft is by far the most sophisticated one. The breadth of strategical choices you have is amazing. You pick one out of three races, each with pros and cons. Then you must manage your resources, workers, structures, army units and so on, with the objective of destroying the enemy troops.
The similarities between war and business have been studied for centuries, and that's why by playing this game you might end up improving your business skills.
Over to the readers: What other games do you think can improve one's business skills?
Browse all articles on the Strategy category
28 Responses to "3 Games That Will Improve Your Business Skills"
Eddie Gear

Tetris, is one of the most popular games that is even referenced to in a concept called the Tetris effect. I believe it helps to you organize and structure things in your life more efficiently.

Sanket Patel

Games are really important for the mind and business, to get creative and impressive idea for the business. Chess are one of the best example of the minded games. Such a interesting article.

anna wagner

I totally agreed with you. By playing these games one can take his thinking level up and can also increase the focus level.Thanks for sharing this wonderful informative stuff.

Petr Bednarik

I think most strategy games improves business skills. Games like Age of Empires or Starcraft help develop organizational skills and the ability to make decisions. I know a lot of people who play realtime strategies and are successful entrepreneurs.

chris

Great post Daniel I just wish I could get into the right mindset to even start one of the suggested. Out of all three I like chess but I never put alot of time to learn in depth. I will take time out in 2013 and put in the time to learn.

Jackgao

I like playing Starcraft. But it need speed…

Writing shouldn't occupy all of your spare time. It is important to set aside time for relaxation,hobbies and entertainment.

Rinkesh

I likes chess among all three. Its a great mind game and helps to improve your risk taking skills.

Jack Gao

You got a good point.

Abdul Rehman

Really an awesome idea from you i just heard about this and extremely inspired from your ideas..

sbellast

I like Warcraft better then Starcraft It is interesting. Thanks for this article!!!

liam

I am quite the fan of chess. Well up for a game sometime.

I would also add, monopoly (Any contract goes) basically only difference is you can make up any agreements with other players that you like.

Waheed

I love playing FIFA 11 and Caesar IV, thanks.
Great Job

Avik

I love playing FIFA 11 and Caesar IV. Caesar IV is a good strategy game but it's a bit old, since the game is not updated for long. And FIFA 11 (the latest version is FIFA 13) is amazing.. Did you try it?

I haven't played Starcraft but sure wanna try it soon.

Joseph Anzai

Another great post Daniel. Personally I believe that games play a huge role in business. They teach you creativity, how to stay sharp and on your toes, team work and organization, even how to handle money.

My 14 year old son is a huge online gamer, playing such games as HALO, Modern Warfare and numerous sports games. Most parents would think that their children shouldn't be playing these games but I believe that playing these games really helps my son with all the previously mentioned roles. I find it hard to come up with a good reason why he shouldn't be playing these games, he is a straight A student in the magnet program in high school, as well as plays competitive youth travel hockey in the Bantam AAA level where I believe gaming has played a huge roll in his eye and hand coordination. His social skills are far more advanced than mine were at his age. I also feel that online gaming is now the new form of loud music that our parents complained about when we were kids, and we seem to have done just fine. So I'm all for games wether they are board games, card games or computer games.

Game on!

Ravi @ Technology Blog

I agree With Chess and Poker. Both require an Intelligence to beat your Opponent. But why Starcraft? I dont get you. Please explain

Mark Llego

You guys, have you ever tried playing Ragnarok Online? It's a great game 😀

Vikas

Awesome. Chess is also helpful for polishing the brain.

Gloson

Oh cool. I was half-expecting farmville to be in the list… as a joke, because some moms and aunties play it. 😛

Heru Prasetyono

Very interesting idea. I agree that playing games can stimulate our creativeness especially for business activities. The three kinds of games you mention above are good and very interesting to do. There are also the other games we can do in our spare times to sharpen our brain. Every person has his/her favourite games to do.

There is proverb saying :

Working all day and no playing makes John a dull boy.

Thank you for sharing this good topic.

Steve

I used to be hooked on Age of Empires… love that game! The first part is the best. Last time I checked, not too many people were playing it.

Sabbir hossain

Thats really nice. I like to play command and conquere most. It is much advanced technology. I played starcraft 1 and 2 both. There game is really good.

Mark Llego

Great post! P.s. The Art of War is my all time favorite book. I'll share one of my favorite qoute in the book – "It is said that if you know your enemies and know yourself, you will not be imperiled in a hundred battles; if you do not know your enemies but do know yourself, you will win one and lose one; if you do not know your enemies nor yourself, you will be imperiled in every single battle."

Daniel Scocco

@Ankit Kaul M., I added Starcraft. That's like Age of Empires on steroids 🙂 .

@Mohammed Khano, yep I agree.

Nonoy

I like chess. It relates to what you do in business. You got to watch or anticipate your opponent's next move. In business opponents are your competitors.

The art of war, always applies to business, even relationships. yay. 🙂

Mohammed Abdullah Khano

not only these, Facebook has released many games which improves your business skills. I hope you tried atleast once.

1. Farmville
2. Cityville
3. Mafia etc etc

Agree ?

Ankit Kaul M.

I strongly agree with you that Chess improves your business skills. It sharpens your mind to think in different ways.

But I think you should have also added a strategic game like "Age of Empires" to this list as these games require you to manage multiple things at the same time i.e. Time and Resource management.

WPStuffs

I like to play Age of Empires and Empire earth…both are strategy games and will surely help you to manage the crowed.

Yecruzsulla

good post daniel, i think chess teach me how to patient and building strategis for a long run 🙂

i also playing futsal… its teach me how to working together as a team, but we can show some skill to as individual 🙂
Comments are closed.