3 Free Tools to Build A Website With No Technical Skills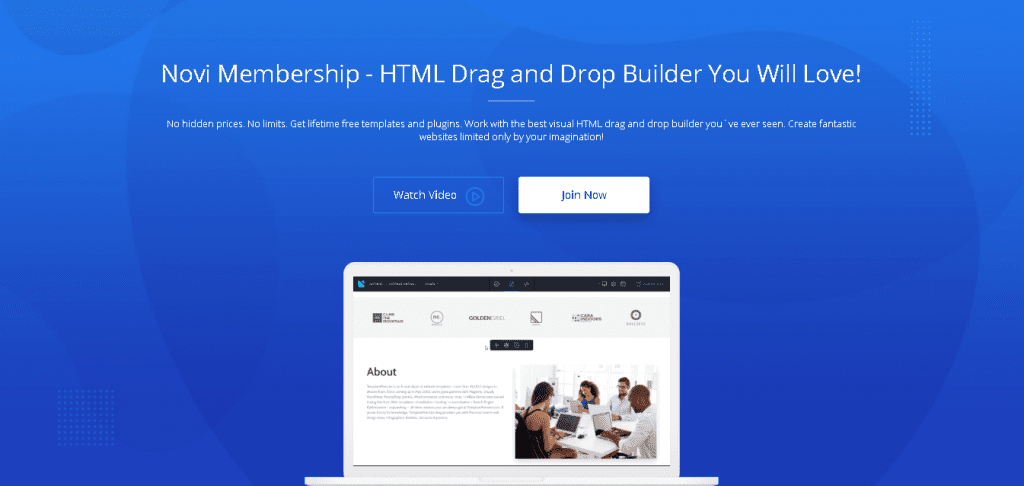 A couple of years ago I run a survey to know more about my readers, and I was surprised to find that around 15% of them didn't have a blog or website yet. They said they wanted to build one, but didn't have any technical skills, so they were afraid to get web hosting, install WordPress and so on.
If you are in this situation, or if you know someone who is (e.g., a parent or a friend), there are tools one can use to build a website today that require no technical skill whatsoever. Below you'll find 3 of them.
1. Novi Visual Builder
Novi Builder is an ideal match for both tech-savvy and amateur users who plan to create a professionally looking website. It will provide you with a fully-functional drag-and-drop builder that makes everything as simple as two times two. In other words, you can add and edit your content in the easiest manner ever. It also comes together with lots of useful features and extensions that will turn out your to be an expert in website building. In addition to this, you can choose from various free themes and plugins developed exactly for this great builder. As you can understand, the only limit that you have is your own imagination.
2. IM Creator
If you are looking for a complete website, with several pages and what not, then you can try IM Creator. It features a Drag & Drop editor you can use to build the elements of your web pages, and it also comes with templates ready to be used and customized. The basic plan is free, and you can use your own domain name, so visitors won't even know what tool you used to create the website.
3. About.me
If you just need a website to showcase yourself (i.e., as a consultant or professional in some area), then About.me can do the trick. It allows you to create a simple page with your background information, links to your social media accounts, and email address where people can contact you. You can customize the colors, the background image and so on.
4. Wix
Wix is another option is are looking to build a full-fledged website. It's similar to IM Creator, in the sense that it offers you a visual editor where you can move and customize things around, until the web pages look like what you want. The basic version is free and there are premium plans if you are looking for more advanced features.
Browse all articles on the Web Tools category
9 Responses to "3 Free Tools to Build A Website With No Technical Skills"
Maria

Quick question about WIX… if you have your own domain, do you use WIX the same as you do WP, by using it along with a host like bluehost? If I've been playing with WP and bluehost trying to build my own site, and I wanted to try out WIX instead to see if it was easier for me or a preferred option… how would I go about doing that?

Chandran

Wix is one of the best among these. And it is quite easy to build a website for a newbie in wix. The information you provided is very useful for those who doesn't have a website or blog.

faisal

Or just use a nice theme, plenty of them available.

InternetLocalListings

What about Squarespace? It's also useful–although it is a bit more expensive.

Erik Emanuelli

I love About.me.
It's like an online business/personal card.
Thanks for sharing also the other alternatives.

Ryan Biddulph

Hi Daniel,

Helpful information here. There are more than a few ways to build a site and for folks with few or no tech skills – like myself – these websites are a big time blessing. Always good to know that there are options out there for us.

Happy to tweet this. Thanks Daniel. Signing off from Bali 😉

Ryan

jassi

Yes. i am using wix for my website. Wix is such an awesome website builder to create a stunning website. 🙂

Daniel Scocco

@Sune,

Those platforms offer white label versions, meaning that your website will look the same as a self-hosted one, so in theory there wouldn't be much difference.

Sune @ Extra Income Blogger

Just curious, would you say that there is a significant difference in traffic between a website hosted on Wix or About.me in comparison to a self-hosted website?
Comments are closed.