3 Email Conversion Techniques I Guarantee You Haven't Tried Yet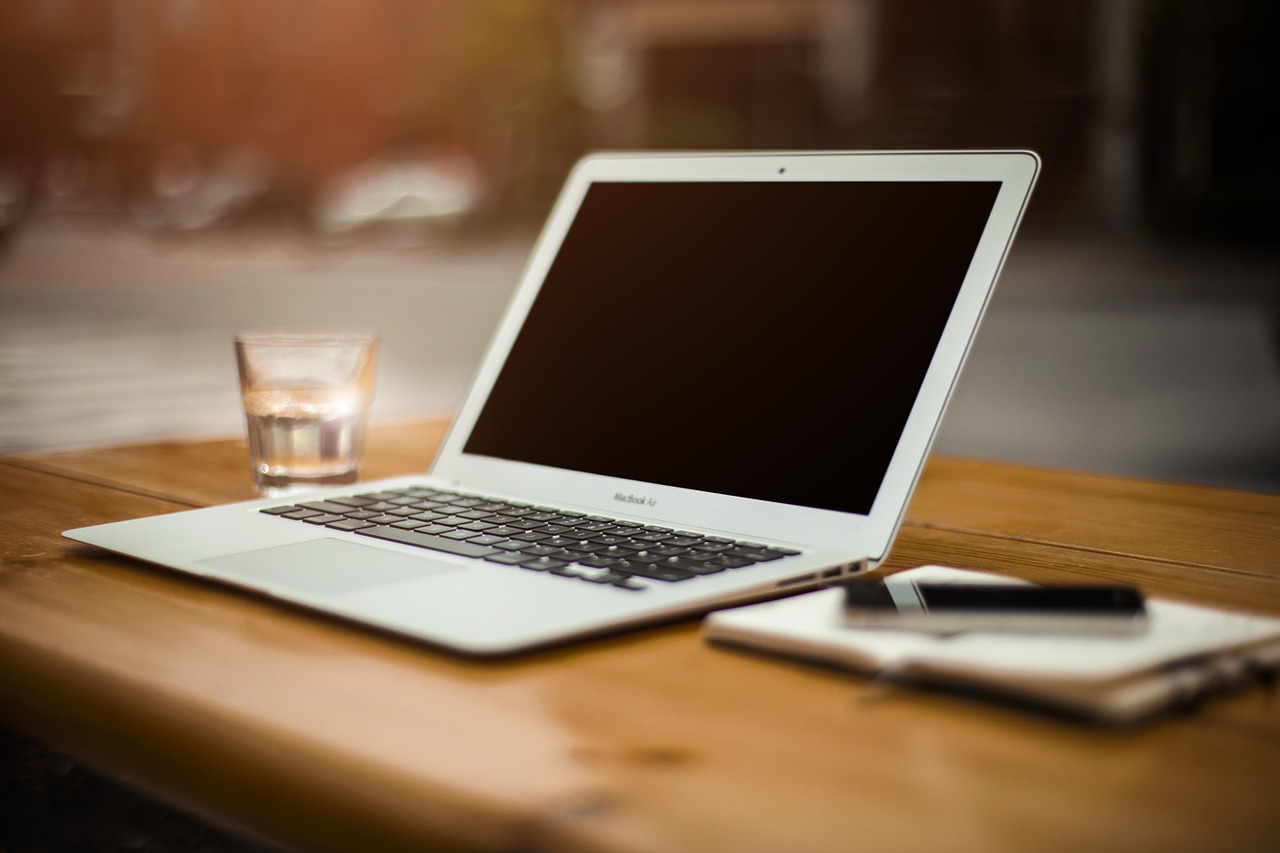 One of the topics that I most enjoy writing about is increasing email conversions, because it seems to be a sore spot for many people.
The reason that I believe this is must be due to the excitement and then subsequent letdown of watching your conversion rates go up and down.
For most people it goes like this: try out some of the techniques the "experts" have been talking about, watch your conversions go up significantly… only to watch them drop back down again.
Point is, great conversion techniques WILL improve your email signups for life, but if you never switch it up, you are bound to hit a wall eventually.
That ends today!
I'd like to show you some of the newest conversion techniques for email opt-ins that I've seen the pros using, and you can try them out before everybody else does!
1.) Facebook Opt-Ins The Smart Way
This is not entirely new, but the techniques that I'm about to tell you about most definitely are.
AWeber just released Facebook registration for web forms, and the expert marketers have taken to it quickly.
Why? Why would a Facebook opt-in be so effective?
Two reasons:
1.) People use their primary email when they log in to Facebook, so you know you are getting their best email every time.
2.) People are used to Facebook and they are often already logged in when they visit your site. This registration form makes things look familiar, and the person's information (name and email) will be pre-filled in if they are already logged into Facebook.
But that's not all!
The Facebook registration form shows the user their profile above the opt-in, if you aren't familiar with psychology, pictures of familiar faces increases trust exponentially, even if the familiar face if your own!
Don't take my word for it: some of the biggest marketing blogs in the world have already embraced this strategy, and one of the ones doing it best in the KISSmetrics blog.
Over on KISSmetrics, on the top right of the blog, you will see a "Get free email updates" button, that when clicked, immediately takes you to the Facebook opt-in form.
Since I was logged in, my name and email were automatically filled in, and a picture of me was shown (my Facebook profile picture) and all I had to do to confirm was click "Okay".
Talk about making things easy!
If you don't know, KISSmetrics is an analytics company that produces some of the finest analytics software available, so if they are using something to increase conversions, you can guarantee that it's been tested.
But you don't need to be a big company to start using this strategy yourself: all existing AWeber customers have access to this feature right now!
Try it, I guarantee you'll see results.
2.) Turn Your Homepage… Into A Landing Page?
That's right.
You might think that this would lose you subscribers, but you would be dead wrong.
Before I get into some of the best methods, let me offer up the proof first.
I discussed with Neil Patel of QuickSprout about his "new homepage" (a sleek landing page with an opt-in, and a link to his blog) and he said he saw conversions triple after using this strategy.
Ramit from "I Can Teach You To Be Rich" is also using this technique right now (new visitors hit a landing page before getting to his blog).
Last but certainly not least, the Copyblogger team has outright stated that their homepage redesign has helped them increased sign-ups to Internet Marketing for Smart People up over 92%!
That's insane!
Now, let's get to why it works.
Giving people value right up front is good.
Making things as simple as possible is good too.
Email landing pages work when they are well designed, offer a lot of (promised) value, and are dead simple.
That's why the Groupon homepage is the way it is.
So, if you offer a great incentive (awesome newsletter, free bonus, etc.), the landing page does the work for you by keeping everything dead simple: people can either opt-in, go to the blog, or leave.
On your blog, there are a lot of things to click around on.
On a homepage that's designed like a landing page, there isn't.
Regular visitors are getting updates vial email and Twitter anyway (as Copyblogger notes in their statistics about the change), and new visitors get to land one page that more clearly described what your site is about.
They also get to land onto a page that offers them a lot of value right up front (you need to make your mailing list opportunity irresistible).
Again, don't take it from me, 3 of the biggest blogs in the world are already backing up my claims by doing exactly what I've described above :).
3.) The Omnipresent Sidebar (Sticky Sidebar)
This is one of the most simple strategies ever, and when you read it (and if you find it might work for you), you'll probably slap yourself for not realizing it.
That's certainly what I did!
So, we've all started to learn the power of keeping things simple, putting only the most necessary information on the sidebar…
We go and do all that, redesigning out sidebars to have only the essentials, and then we let people scroll right past them!
Luckily, a few blogs have picked up on this, and have made adjustments, and you can to.
I've seen this most often on design blogs, but again, the smart folks over on KISSmetrics are already putting this strategy into practice.
The strategy?
Dead simple: Their side bar stays the same, no matter where you scroll, and it contains an email sign-up option, their most popular posts (infographics and marketing guides), and buttons to 'like' them on Facebook and follow them on Twitter.
Basically, all of the important stuff.
And the best part, it is visible at all times, no need for bottom of posts opt-ins, pop-ups, or anything else.
Just clean, beautiful content, and a sidebar that does all of the heavy lifting.
Smart.
Gregory Ciotti writes about WordPress and online marketing at Sparring Mind (make sure to check it out). He also writers a weekly column for Daily Blog Tips.
Browse all articles on the Promotion category
15 Responses to "3 Email Conversion Techniques I Guarantee You Haven't Tried Yet"
Morné

Wow this is really something, I have never thought of using Facebook to get subscribers.

I think I'm going to start implementing this.

Thanks for the tips

Michele Quinn

Great ideas, thanks Greg!

I couldn't find Sticky Sidebar, but did find this widget and installed it.
It's called Strx Magic Floating Sidebar Maker.

http://wordpress.org/extend/plugins/strx-magic-floating-sidebar-maker/screenshots/

It works great!

Shyam |Sri Lankan History

Ahh haa Nice ones. Out of them first one is the great one. Going to try it soon. I'm still not using an email list. And last part of the post you mentioned about Sticky Sidebar.. What is that? How to implement that one..? Help in this problem..

Thanks!
Shyam

John Costabile

I agree with most of the points in the above article. I would caution people in relation to the sticky sidebars though – make sure you test them on various devices, with different screen sizes, as often they don't work very well on smaller screens (mobile devices for example) and can get quite annoying.

Thanks for a great article.

Cheers,
John

Matthew

I really like the idea about a landing page as a home page. I find it especially interesting since every visitor will see your home page, but fewer will navigate the site, so why not generate leads with your home page.

Josh Sarz

How do you do the sticky sidebar?

Karens28

Great suggestions! I too was wondering about the sticky sidebar. I'm on WordPress but didn't find a Plug In that would accomplish this. I'm like Mat. What's the best – and by that I mean easiest – way to make a sidebar sticky?

Gregory Ciotti

@Tushar I think you've pretty much made my point for me: I never stated that these were totally unheard of, my point was that they are heard of yet people never seem to want to try them out (like yourself!) even though they seem to work. Either way though thanks for reading!

@ES Interesting idea, have you tested it against normal subscription options? Seems like a lot of hoops to jump through.

Mat

All three of these ideas sound great. What's the best way of implementing the Sticky Sidebar Method? Can / should this be accomplished with a special Plug-in, if so which one?

ES

Recently, I took out my Feedburner email subscription form from my blog.

Instead of that, I have created a 'email posts from a particular category' page and ask the readers to send me a blank email with a certain subject if they want to opt in.

This way, I weed out all the casual email subscribers who never return to the site. If some one wants to follow my blog, they need to at least take an effort to mail me personally and request it. That way, I know they are serious and will value my mail (which goes for five times in a month – max).

Tushar@BloggersEthics

Although I have never tried anyone of these but still, they are not new or untried methods. But anyways, thanks for the share

Gregory Ciotti

@Eddie Not spoiling the post at all, in fact I'm glad to read your opinions. What do you think it was about #2 that makes it the best? How would you recommend people write their copy for that homepage landing page?

@Daniel Hey Daniel, in their podcast interview, they said that they decided to do it in order to put more emphasis on their products and IMFSP. As to HOW they did it, designer Rafal Tomal (smart guy) did the redesign for them on the Genesis Framework.

Natasha Nassar

These are some great suggestions! I've seen people moving to the landing page front page of their blog and was considering using this strategy.

I know that when I had a pop-over form on my blog, opt-ins tripled, but since we're using PPC to drive traffic to my blog, I can't use the Pop-Over form anymore. This makes perfect sense. Thanks for the insight!

Daniel

The homepage to landing page idea looks quite interesting.

I will have to shoot over to copy blogger to find out how they went about achieving those amazing results.

Eddie Gear

Don't mean to spoil your post. But I've tried pretty much all of them and of them all the second one – turning your page to a optin works best. I used the plugin that Neil gave away to his readers.
Comments are closed.