3 Ad Server Options for Bloggers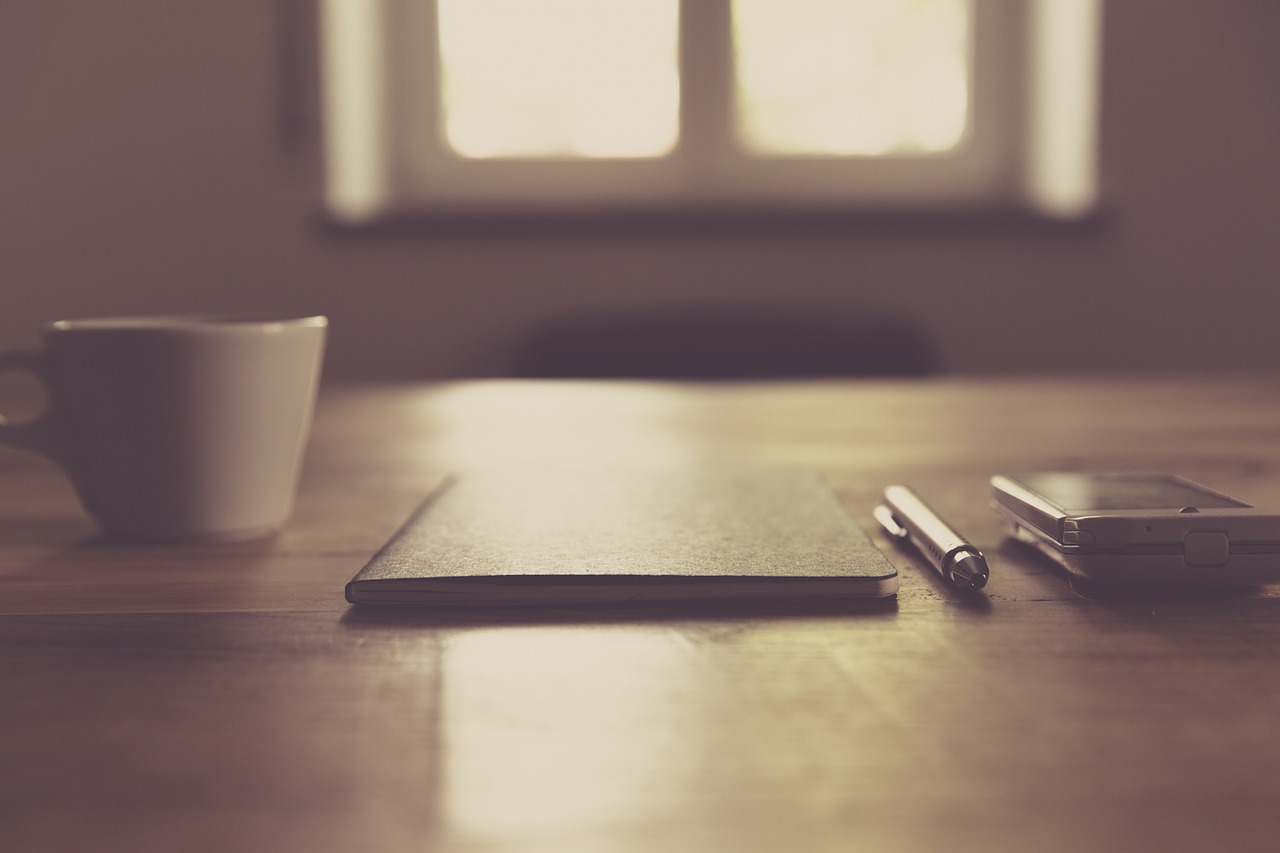 Advertising is a major revenue source for many blogs (and the only revenue source for some). If you sell ad space on your blog, I'm sure you have realized that it can be a time-consuming activity. Keeping your ad slots filled, changing the links and images each month, and communicating with advertisers are all necessary functions if you are monetizing your blog by selling direct ads.
There are a number of different tools that can help you to streamline this process. Some are free and some are not. Even those that cost money may prove to be extremely affordable if they can help you to save time and make the process more efficient. In this article will take a look at 3 options for bloggers.
Open Ads
Openads is a free open source ad server that can be used by website owners and bloggers. Over 20,000 publishers have downloaded Openads for use on their own projects, so it has a large and active community surrounding the product.
Openads is an attractive option because it is free and very powerful, as it handles any type of advertisement, including banners, text links, video, flash, popups, etc. For users, Openads features a simple administrative interface to control all aspects of the advertising, and it shows an impressive amount of statistics in real time that many users will appreciate (advertisers can also access this data).
With Openads you can prioritize campaigns (for example, paid advertisers being prioritized over affiliate ads) to control when, where, and how often ads appear. Other features and controls include geo targeting, page-specific controls, times of the day or week, by browser or operating system, referral targeting, frequency capping (only shows ads to a viewer a certain number of times per day or per session).
OIO Publisher
For WordPress users, OIO Publisher is another viable option. As a premium plugin, OIO Publisher comes with a $37 price tag, which is extremely reasonable for bloggers who make money with advertisements. Because it is a plugin, users can access everything they need within the WordPress dashboard.
Once you have purchased the plugin you will keep 100% of the advertising revenue, there is nothing taken out by OIO Publisher. It offers many of the same features and functionality as Openads, such as control of banner ads, text links, and even paid reviews. OIO Publisher works with PayPal to make the process of accepting advertisers and their payment easier and less time consuming.
OIO Publisher also provides some benefit for the advertisers. As the blogger, you can choose to have statistics automatically emailed to advertisers at specific intervals.
There is also a marketplace that is part of OIO Publisher where bloggers and advertisers can get matched up. The stats are provided can also be included in the marketplace if you want to show potential advertisers more about the experience of your current advertisers.
If you are hesitant to purchase the plugin there is also a free version, although it does not include the functionality to manage banner ad campaigns.
Show Your Ad Here
Show Your Ad Here is the latest project from Mark Wielgus of 45n5. This ad server will not cost you anything (for sites with less than 250,000 page views per month), but you will only receive 75% of the ad revenue (they cover PayPal fees). Show Your Ad Here offers some of the features of Openads and OIO Publisher, such as ad rotating and geo targeting, however, there are no statistics provided.
With Show Your Ad Here you can easily manage multiple ad zones and multiple sites from one place (although there is no functionality for text links). They also have an ad marketplace like OIO Publisher. Their marketplace includes some social features such as ratings and feedback.
Browse all articles on the Monetize category
15 Responses to "3 Ad Server Options for Bloggers"
Henriette Kipp

One thing I would like to discuss is that weightloss routine fast is possible by the appropriate diet and exercise. An individual's size not only affects the look, but also the entire quality of life. Self-esteem, depression, health risks, plus physical abilities are damaged in excess weight. It is possible to make everything right but still gain. In such a circumstance, a condition may be the root cause. While an excessive amount food instead of enough exercising are usually guilty, common health concerns and key prescriptions can certainly greatly increase size. Thanks alot : ) for your post here.

JasonKoer

We use AdSpeed.com and its plugin for WordPress to display ads on our blog. Pretty easy to use and many customizations can be done via the web interface.

Ian Davidson

Hey everyone,

Thank you for the kind comments about OpenAds. We actually relaunched as OpenX to address some of the gaps you have mentioned. We do now have a hosted ad server which you can sign up for on OpenX.org. It's free ad serving for up to 100 million impressions which should cover 99% of internet publishers. We also created the OpenX Market to help publishers monetize their inventory. Finally we tried to make the interface as simple and easy to use as possible, and added support and professional services teams to help our customers out when needed.

If you have any questions or want to sign up please visit our website or email me. Ian.Davidson@openx.org.

Cheers,

Ian

Missy

Here is my take on the options mentioned above.

1.) OIO Publisher – is very easy to install and configure,
but lacks the marketplace aspect. If you have a high traffic blog, then this is a viable option for you. Plus you keep all the money.

2.) OpenAds – i couldn't make heads or tails out of this a few months ago, when i first heard about it. If you're not a techy, forget it.

3.) YourAdHere.com – I've not heard of this one before, and dont know anything about it, so i cant comment on it.

I have several blogs, and have recently begun to experiment with a variety of monetization models. And one thing i've learned is that private ads work if you go after them, or if you have high traffic.

Other options include affiliate programs, but they have to match your content well. This is not easy, i've yet to master it.

Of course, there is always trusty and easy Adsense, but unless you have John Chow traffic, it will take time to reach the $100 payout.

Missy.

Daily Common Sense

Great post, I like the idea of openAds…

45n5

Thanks for mentioning ShowYourAdHere.com in your ad serving roundup.

Note, we are the newest kid on the block (not even 2 weeks old) and will be making many enhancements to the system shortly, including a face lift this week and an affiliate program aimed directly at bringing advertisers into the system.

We are also doing a bunch more than just serving ads like our recent visitors widget was just released that shows your recent visitors and enables you to sell ads there. The blogroll widget with in the same spirit will arrive this coming week.

The feedback is appreciated and if anybody would like to ask questions or provide feedback I'd love to here it. I can be reached at showyouradhere.net

Good luck to everyone in their advertising adventures and thanks again.

Mark Wielgus
showyouradhere.com

Tom Beaton

I have always used openads (or phpadsnew) as it was once called! I have not tried the hosted version of openads – I just install it myself.

Vijay shinde

Thanks Daniel for the info.
Just a quick question:
Which ad server you are using to control DBT 125×125 sponsors?

Lee

I like the idea of OpenAds, but I have not had a chance to use the hosted version yet.

Another WordPress option is Adserve. A plugin that allows you to setup ad zones and can give advertisers access to reports. I have installed it on some client sites and they and their advertisers like it.

You can find it at the WordPress site:

Lex G

I agree with Ryan that choice depends on flexibility of the service provided … Maybe depends the situation of the monetized blog as well …

If I'd be looking for a solution then I'd try the free ones first and then switch to a payed solutions if needed …

Lex

Sam

Any WordPress users have an experience with OIOPublisher? Seems like a sweet idea to have a WP plugin for that, but is the $37 worth it? Any great success stories about it? Can't find any 'case studies' on the site… Good article!

Daniel

I heard both good and bad things about BlogAds. Some time ago they were supposed to have good rates, but lately friends that use it are complaining.

Ryan Caldwell

For got to mention that in my view, BlogAds gives you a strong, viable marketplace, but it's backend sucks. Slow as freakin' molasses.

Ryan Caldwell

I think the most promising ad server option is the one that 1) puts you into a large, viable marketplace and 2) gives you the flexibility to create lots of custom ad sizes.

Still waiting…

Daniel

OpenAds also has a hosted version now if I am not wrong, so you don't even need to install it on your server anymore.
Comments are closed.