11 Reasons Students Should Run Blogs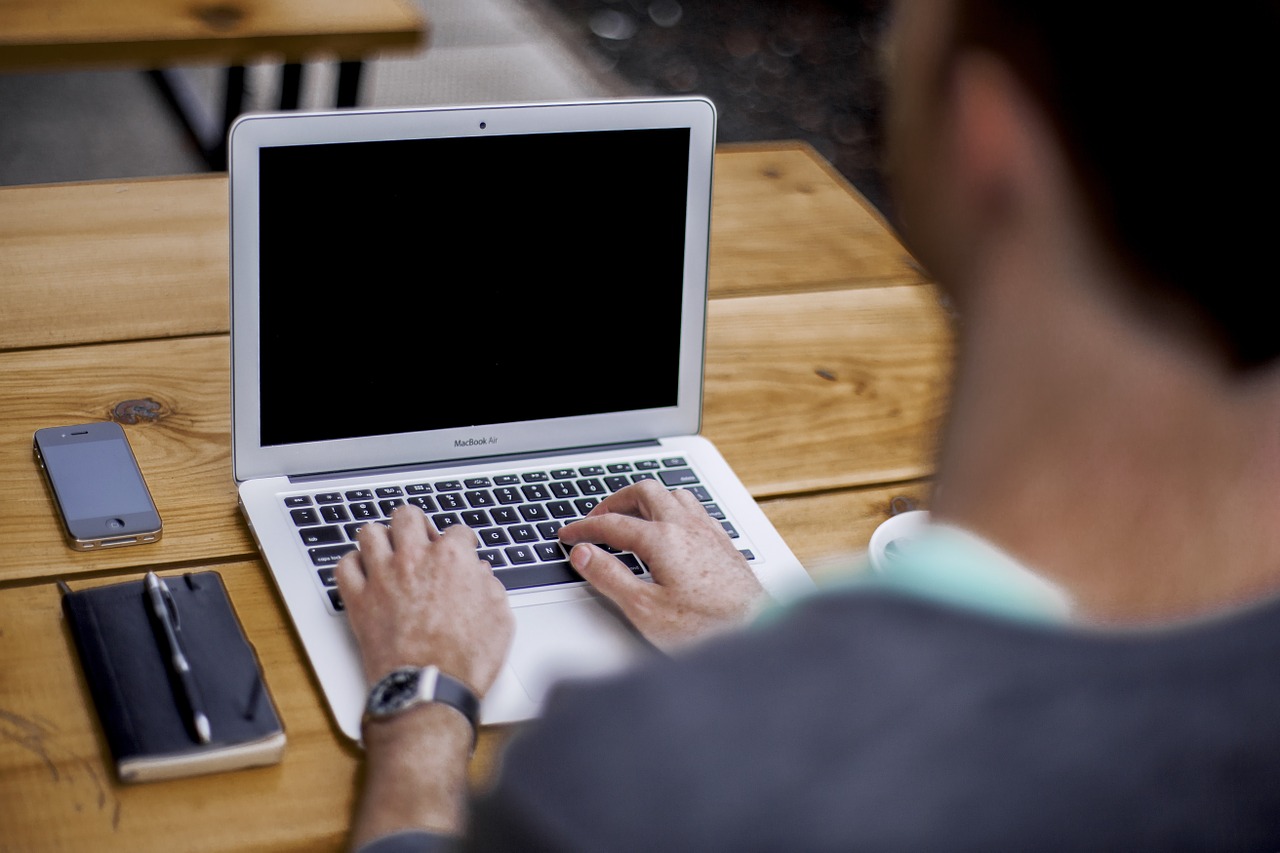 The digital era has changed the way we live. It's more common to express your thoughts and ideas online than have a face-to-face communication. It has become the main reason people start blogging more often. Sharing their thoughts online, they can learn something new from others, get an insight, and even name out. No matter who you are, you can run a blog. And what is more, there are some benefits why it's so crucial. Today we're going to explain why students should run blogs.
Here is a list of 11 reasons to run a blog:
1. Do What You Like
Around 51.7% of Americans are unsatisfied with their jobs. The survey shows that people feel no happiness while doing their work, and this is a sad fact. You might hear a saying "Do what you love. Love what you do". In fact, this is a key to success, and running a blog you have no limits – it is you who decide what theme to disclose. Thus, having a blog is a way to start doing what you enjoy.
2. Show Your Expertise
If you've decided to start blogging in some particular niche, it's more likely you are fond of it. It also means you might spend much time developing as an expert, so you have the experience to share with your audience and other people. Don't be afraid of showing your expertise as it is a useful skill that might help you get a job of your dreams in the future.
3. Develop Communication Skills
Running a blog, you need to keep in touch with readers, bloggers, and even clients sometimes. While the number of 'trolls' is high on the web, it's important to learn how to reply to their tricky comments, as most of them are eager to give some negative feedback.
4. Hone Your Writing
If you don't like writing, running a blog you have to write a lot. Obviously, crafting a blog post is not the same as writing an academic essay, but it is still honing your writing skills. Even if you don't know when to use the adverbs or where to put a comma, a practice can help you a lot. The more you practice, the better you write. Writing is not so hard and boring. It's a way to express your thoughts and share ideas, so enjoy this process and hone your skills.
5. Do Research
No matter what your blog is about, you might surf the Internet to find other blogs in your niche, analyze them, get some insights, and learn from them. Being a blogger who wants to develop means doing research. It develops skills that are extremely useful for the educational process.
6. Build Authority Online
Running a blog means showing your expertise in some particular niche, and most bloggers want to become a thought leader as it's a key to success nowadays. If you're reliable and credible, it's more likely you can build authority online. Even if you don't need to become a guru in some niche, you can make the most out of your authority.
7. Establish Business Contacts
Although some people believe that blog comments are dying, there are people who share their expertise and thoughts in comments. No matter where you cause a buzz, whether at your blog or not, it's important to listen to other people who succeed in your niche and learn from them. If you're polite and open, there is a chance to establish business contacts. You never know when they are needed, so it's better to win friends but not lose.
8. Start a Career
Nowadays blogging is popular, and the number of bloggers is growing rapidly. It's easy to find good blogs in any niche, and many brands use blogging as a marketing tool, advertising their services or products. If you know how to grab your audience attention and keep them interested, it's more likely you drive traffic and, therefore, you can get collaboration requests from different people, companies, and brands. All in all, blogging is a way to earn money and start your career.
9. Keep Developing Yourself
Life is the process of development, as we meet new things and tasks daily. It's important to grow as it's a way not to stop reaching your potential and enjoy the life itself. If you're a blogger, it's more likely you're interested in somethings and you do everything to learn new things. All in all, maintaining a blog, you keep developing yourself and can become a happier person.
10. Create a Career Portfolio
Recent graduates face a problem that employers want to hire experienced people. While it's hard to study and work, there is a way to earn experience and create a career portfolio. It's all about blogging. As it is an online business, you do it whenever you want and improve some core skills (communication, research, writing, etc.). Next time you want to impress your future boss, mention you blog as a hobby that helps you grow.
11. Have Fun
Having your blog, you can share what you like. And you can make it fun! For example, today is getting popular to vlog (video blogging), and the process of making videos is interesting and funny. Plus, a good blog has photos, images, and other media content. And it's you who can make it! Use tools or take a camera, invite your friends and craft what you like.
Not only marketers but students as well start running blogs today. There are many reasons to become a blogger, and everyone can make the most out of it. As a student, blogging is a great way to combine work, development, and fun. Give it a try, and you can obtain knowledge.
About the Author: Andrew Howe is fond of writing and learning languages. He runs Adverbless.com tool as he believes it helps people hone their writing skills. To get in touch with Andrew, write him at andrewhowe306@gmail.com
Browse all articles on the Blogging Basics category
9 Responses to "11 Reasons Students Should Run Blogs"
Alexandermark

Very knowledgeable article. Thanks for sharing such kind information with us. Thanks

Chris Grammarly Discount

Hey,
I am a student myself. So, I found this as an awesome resource for all the students. I can proudly say that blogging gave me the life I wanted. I am completely living from the income I get from blogging.
The entire points you have shared are spot-on. I want to try my luck in freelancing. So, having a portfolio is important, right? I even have some personal blogs where I write what comes in my mind.
Thanks and keep going.
Regards,
Chris

William Ng

This is a good post for students who want to earn extra income online, not only blogging will improve your skills and portfolio but also earning passive income through blogging.

Ghoomna Phirna

"Do what you love. Love what you do". That is the key to success, and when you run a blog, it is you who decide what theme to disclose. Thus, having a blog is a way to start doing what you enjoy. Go explore, and build your brand online.

Sonal Sahrawat

Great Post !! i am agree with reasons given by you to start blogging.

limahtum12

Great explanation to given on this post and i read our full story was really amazing,this is more important in my part of life.
The given information very impressed for me really so nice content.

JAVhot

At its core, writing is communication. It is about recording thoughts on paper and compelling others to agree with them. To that end, writing (just like every other form of communication that has ever existed) improves with practice. Blogging will not force you to become a better writer, it'll just happen as you do it. And becoming a better writer holds important benefits for the rest of your life—whether you are creating a book, a presentation, a résumé, or an anniversary card for your spouse.

fsmaroc

In generally blogging help you to grow your skill in your domain i also advice student to share what they study because that will help them in future in a lot of way
I'm a student and i blog about physique (my domain) and help in many way
Great post

Andrew

Daniel, thanks for sharing! I'm happy to become a contributor to your awesome website. Keep on writing your tricks and tips.
Thanks 🙂
Comments are closed.