10 Ways to Get Your Comments Blocked or Deleted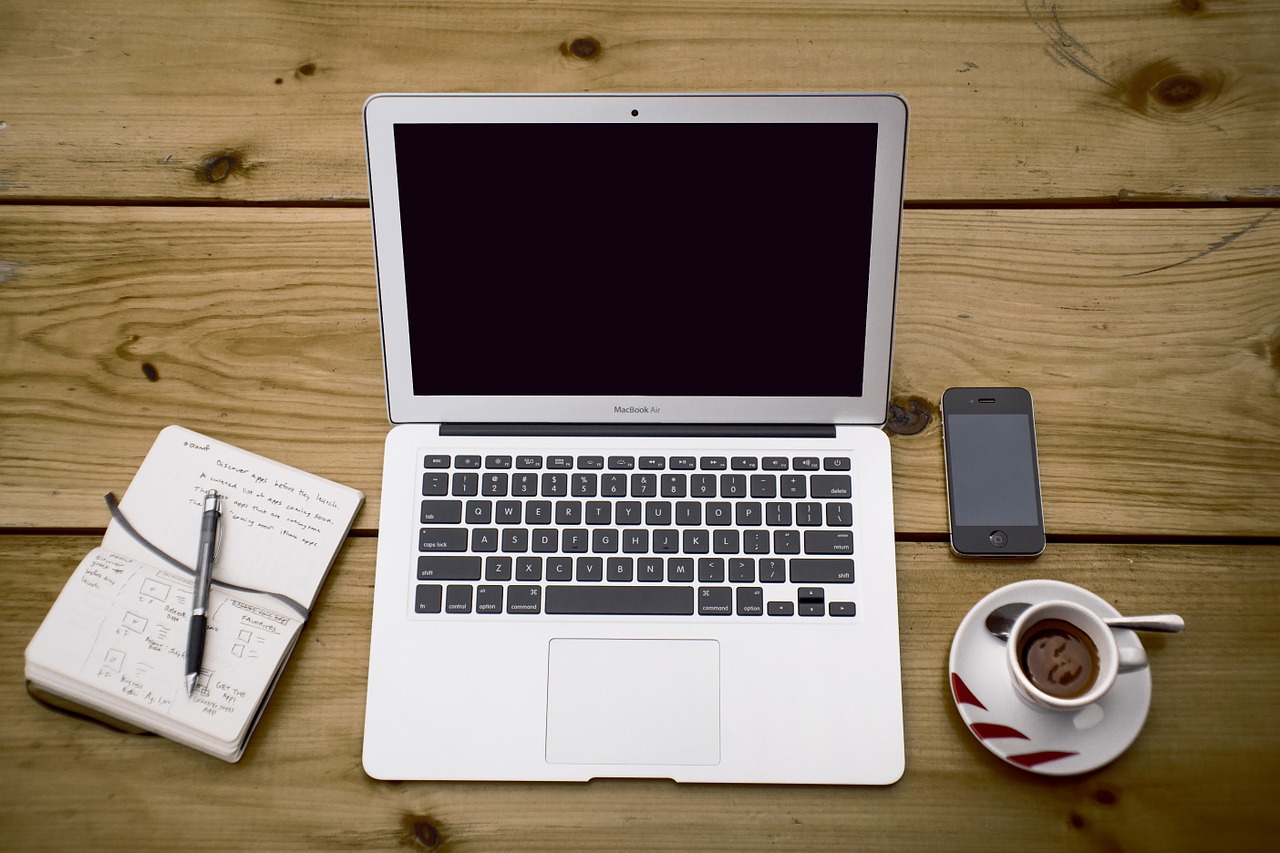 Leaving comments on other blogs is one of the most efficient ways to promote your own blog, and to network with fellow readers and blog owners.
Given the rise of blog spam, however, getting your comments approved is not as easy as it sounds. Below you'll find 10 ways to get your comments blocked or deleted (so yeah, avoid them if you can).
1. Use a keyword as your name
The field "Name" on the comment form refers to your name. It doesn't refer to your blog name, and it certainly doesn't refer to keyword you are trying to optimize for. Writing something like "John Doe – CarsBlog.com" is fine for most blog owners, but "Cheap Car Parts" would flag you as spam from miles away.
2. Use sensitive keywords in your comment
Even if you comment is a legitimate one, you should avoid using sensitive keywords like viagra, loans, and blackjack, because the spam filter of the blog will probably block your comment.
3. Use HTML to make your comment stand out
Sure, you want to make sure that people will read your comment and visit your blog after that, but don't try to achieve that by using the bold or italic typefaces throughout your comment.
4. Write in capital letters
The same is true for writing in CAPITAL LETTERS. The analogy for this would be people trying to have a nice conversation while you come screaming at them with your thoughts on the issue. The blog owner will probably just delete your comment.
5. Write a one-line comment
Maybe you are in a hurry, maybe you just want to get a link back to your blog. Either way, if all you write is "Great post!" or "I will certainly try to use that information!", there are good chances that your comment will be deleted.
6. Write a comment before reading the post
If it becomes clear to the blog owner that you wrote your comment without even reading or understanding his post, he'll probably just delete it. Even if he approves your comment you'll look a bit stupid, so make sure to read the post before commenting.
7. Include a link to a dubious page in your comment
Including a link to a related post inside your comment is usually fine. However, you should clarify where the link is pointing to. If the blog owner gets suspicious about the link he'll probably just delete the whole comment to be on the safe side.
8. Include a second link to your site at the end of your comment
Most blog platforms allow you to include the URL of your website when leaving a comment, and that URL will be used to link your name to your site. Some people, however, like to reinforce that by signing-off their comments with their name and with a second link to their sites. Needless to say this practice makes the comment look spammy.
9. Use foul language in your comment
Expressing your opinion is fine, but don't include foul language in your comment, even if you are upset or annoyed by something in the post. This is one of the quickest ways to get your comment deleted.
10. Attack the author or other commenters
Criticism is fine, and even appreciated by most bloggers. Personal attacks and confrontations, however, will only make you sound like a troll, reducing the chances of getting your comments approved.
What else would you add to this list?
Browse all articles on the Promotion category
51 Responses to "10 Ways to Get Your Comments Blocked or Deleted"
Az Mansell

I just had to chuckle at how many comments on this post have keywords as the name. Go back through and look.

Antoony

There are so many visitors are really selfish thinking only optimize their websites or blogs without thinking that their actions really annoying webmaster.

On a specific blog I 've found that has a PR 8 and DoFollow, I noted very few comments related to the content. The majority use the keyword as the name and write comments such as:

NICE BLOG

NICE DESIGN

WELL WRITTEN ARTICLE

blah … blah … blah … really sucks.

Steve

Being a webmaster myself I am amazed at all the garbage comments that I get that don't say a thing about the post itself. They always start out with 'Great Post' or some other praise. That's the first sign that I am hitting the delete button on the comment.

Julius

You've provided a good list of what we need to avoid when we comment on blogs. The number 8 point is quite new to me so I'm glad that I'm now aware about it. I also think that posting the same comments twice can be a reason for comment deletion.

Joshua Black | The Underdog Millionaire

Yes, I'm getting really tired of the link spammers that are trying to sell viagra and other random stuff. It looks like we are moving from just email spam, straight to blog spam.

It's getting to be a hassel to delete them all, especially when you have real comments that people wrote that actually had something to do with your post.

It would be nice to turn off the approval process, but I think those days are over for me. Way too much grabage coming through, even after it gets cought from the spam tools.

-Joshua Black
The Underdog Millionaire

Agent Deepak | Blogging. Marketing & Success

I hate it when people use Keywords instead on Name. It do not look like a comment but a backlink.

Vivek @ InfoEduTech

Writing the comment without reading the post is most obvious in these days because you don't have a look to the whole post it takes a time and in that time you can comment or retweet others post. In other words you can say a competition.
Using a keyword help you in marketing your services or the product you are trying to sell. Well it always depend on you what you are trying to convey through your comments.

Sriraj

Hmm, Writing comment without reading the post is a bit tricky.
No hiding, I do it sometimes, only when the post is really looong, especially on TC where long posts are frequent. Funny enough, the main point of that loong post will be covered by the comments alone so that I can reply to the comments.

tom

No HTML in comments?

I always thought I was doing the blog owner a favor by using a bit of italic or boldface. Anything done with the intent of making the comment more readable is OK with me.

Daniel Scocco

I didn't said "no HTML". I said "no HTML to make your comment stand out from the others".

bigjobsboard

Amazing article! Very nice! Thanks for sharing this post. I think posting a comment without any connection on the topic presented will make your comment easily blocked.

Ben Sinclair

Those were some good tips. I like to moderate my comments and delete the ones that have the slightest spam in it. It's kind of annoying because so many people continue to do it. Akismet is a life saver but i guess it doesn't stop a lot of crappy comments.

Kim

I tend to be pretty liberal about the comments I will allow. I will edit out links rather than delete the entire comment. The names like Used Car Parts, however really annoy me. I like to think I am having a conversation with a person rather than with keywords. And since I always say "hi john" or whatever saying "hi used car parts" just doesn't work for me.

B. Durant

Not adding anything to the conversation will get your comment deleted on my blogs. I look at a blog post as an opening monologue for whatever topic. If a comment doesn't add something to the overall conversation, either directly to the post itself, or to another comment I will often delete it.

Funky Junk Interiors

I also forgot to address..

Many times I do add the direct link to my blog homepage below my sig. It's not necessary for a .com environment for the reason you gave, however for blogspot blogs, your 'name' simply takes you to your profile. And if you have more than one blog, it's most confusing for someone to find the 'right' you.

But I never add it for .com environments. 🙂

Donna

Funky Junk Interiors

You forgot the…

Oh I love this post.

VISIT MY GIVEAWAY! BECOME A FOLLOWER!

CLICK HERE!
CLICK HERE!
CLICK HERE!

Know what I mean? 🙂

Donna

Samsara

I don't edit comments at all. I will just delete them or mark as spam if the spam catcher misses them.

Last week I had someone post a nasty paragraph which was semi-surprising. I can appreciate the little effort it takes to type out a "Screw You" but a paragraph of 120 words or so was a little weird. So, I deleted it and went on my way. That blog is old and the article was too. [Normal people would have shut the comments down after a period of time but oh no…Not me.]

Couple hours later I get a different name and a different email; Same IP and precisely same verbiage. [Delete message, ban IP, ban past two email addresses]

30 minutes later I get a proxy IP, different name, different email; Precisely same verbiage. [Delete, ban proxy, ban email]

5 minutes later I notice another one had posted in rapid succession to the prior one. This one said, "Don't bother disagreeing, she will just censor you." [Delete]

Lesson: There does exist a certain mindset who believe it's within their "rights" to insult and that the comment should stand. if not, they decry censorship. And heaven forbid this same mindset is accompanied by a stark raving mental condition that has them obsessed with seeing their insults on your blog.

*I am in process of moving this blog to a new location and at this location until I have better filters in place, I am making "Approve Comments" mandatory. 🙂

Lee Ka Hoong

I used to approve most of the comments left on my blog, but I only reply to comment which is really constructive or they have something to ask. I will just ignore comment which is sounded like praising the blog post, or "nice post".

Sometimes I will edit the comment which has a link at the end of the comment.

NICE POST Daniel! lol!

Regards,
Lee

Anelly

I delete all the comments that are non-related with the post subject, if they are too spamy or does not bring any value. I do approve comments that add criticism because peoples' feedback is very important.

paik

I fully agree with you. The comments to an article must be done to enhance it or just give a review. Especially hate seo agencies that use the comments to get baklink.

Vincent

I will not delete comments with a second link as the signature (if the comment brings value, that is). All will approve the comment after removing the links. Is it ethical to do that?

Daniel Scocco

If the comment is interesting I will edit it and notify the blogger, yeah.

Manish Shah

Hey Deniel..

Nice post. i just wonder that this post name should be "10 Reasons to Get Your Comments Blocked or Deleted" Instead of "10 Ways to Get Your Comments Blocked or Deleted"

I can be wrong but this is just what I felt. You write "10 Ways…" purposefully? may be..

Daniel Scocco

The title was done on purpose.

Az Mansell

Great Post!
I will certainly try to use this information!

joking aside, this should be the universal golden rules for comment posting. I'm forever removing comments because of the above reasons. keep up the good work.

Chat for your website

This is a great list! Now, we have to make sure it gets into the hands of individuals.You might want to add commenting about something completely unrelated to what the post was about.I am happy to see such things which are quite useful regarding course of posting time.

James Johnson

Very right approach to mention reasons of whey the comments are either rejected or deleted when we try to post them on the other related sites. One more reason may occur if you use the direct url in the comment body, though some authors allow sophisticated "a" tags.

Sujith-Techlineinfo

Thanx Daniel, good information. After the new page rank update Iam really worried with the comment spam. "Akismet" doing the fine job, but still fed up with irrelevant comments.

Alex | Blogussion.com

I really don't respect the people who post one-liners like "nice post" or "I agree" in the comments. At one point, I even considered that enough to delete/unapprove them. I let them go now, but I just don't reply to them. I like to reply to people who actually are trying to have conversations in the blog.

Daniel Scocco

Same here. Sometimes I approve them, sometimes I delete (if the spam is too obvious), but I almost never reply.

Hal Brown

This is a tough call for me. Often I have nothing to add, but I want to say thanks if the info was helpful or just a really great post.
That said, I usually skip doing this because I may annoy the blogger.

What a shame its such a bother to bloggers just to have someone tell them thanks. I don't see it this way. I appreciate all comments, the exception being spam of course.

Aaron

Thanks for posting about comment spam…don't see enough posts about that on the internet (there is so much going around).

You might want to add commenting about something COMPLETELY unrelated to what the post was about. Seriously. As it if wasn't bad enough that there are one-liners and obvious ads for websites, there are people who copy and paste there comments as well!

I like this post, thank you for giving me tips like this, Daniel. From, Aaron.

Svil @ BusinessInitiative.info

Well, I do not mind people using whatever they want to call themselves if their comments are clever and to the point. Why should not they get a little reward for relevant commenting? The owner of the blog benefits if there is a discussion. I find it very disappointing when people have zero tolerance on their blogs in relation to domain names usage etc.

Daniel Scocco

Discussion involves people in my opinion, so if someone comes to leave a comment and calls himself "Cheap Auto Parts" or "Web Hosting Reviews" I will get the impression he doesn't care for the discussion at all, but rather about optimizing his blog for search engines.

Ishan

I agree with you on this. From next week, I will entirely ban comments with just keyword name or one line like "Great Tips" etc.

Ann Krebber

Agreed. I often find that many persons who use their keywords as their name write their comments only as promotions for their website. In fact, not all of visitor, but rarely they wrote their comments related to blog content. Especially with specific niche blog (example: acne, weight loss-not make money online blogs), it's not easy to get proper comments related to the content.

Svil @ BusinessInitiative.info

Well, 🙂 " Cheap Auto Parts" is too much. All I mean is that by commenting I represent my website. The same way that if we meet in person I will give you my business card and you will see my company's name on it. Some websites/blogs do not tolerate this at all. Now, this is not the case here I guess, if my comments are approved with my blog web address in the "name field", and I appreciate it greatly. All I wanted to say is that some blog have a commenting policy that is needlessly harsh.

Josh Garcia

Hey Daniel,

This is a great list! Now, we have to make sure it gets into the hands of individuals. Lately, I have been seeing a lot more individuals trying to use a keyword as their name.

Have to spread this list!

Chat with you later…
Josh

Jarrod @ Optimistic Journey

I can agree with all ten of these. It's good to know I'm on the right track because I do use my keyword in my name title. But I do use it in conjunction with my name like you mentioned. ( name – keywords) Thank you so much for sharing!!!

Pankaj – BloggersDesire

One other thing I can add is the use of other languages. for example I always delete any comment of some other language other than English in which I write my Blog posts. Do you agree with this?

BloggerDaily

Yeah. I agree. Because there is a possibility that it is a spam.

Fazreen

I have two languages that I will approve which is English and Malay since Malay is my native language. Some people especially my local friends always commenting in Malay language so I need to approve them in order to show them I appreciate their thoughts. However, only good comments will be approved.
Comments are closed.