10 Tips to Name Your Company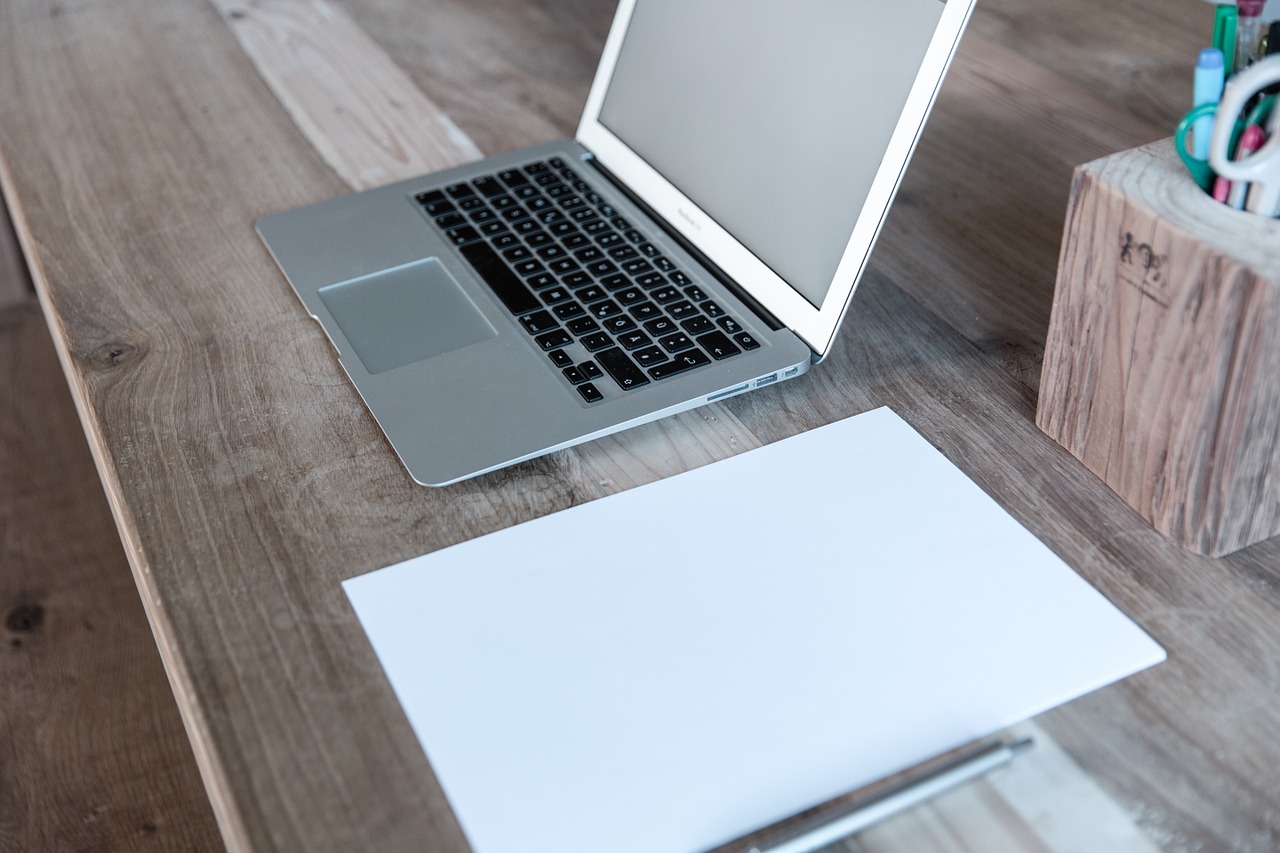 Browsing through the web I came across an interesting post titled 10 Do's and Don'ts For Smart Naming. The post refers to naming companies and businesses, but since most websites can be considered businesses these days, I figured that the information could be useful for people looking for domain names as well.
Here are the first two points:
1. Don't be overly obvious. Sterling is a lovely word, especially in the United Kingdom where it defines the basic British monetary unit and has come to mean "of the highest quality." But it is so obvious a choice that more than 700 U.K. companies have the word "Sterling" in their name.

2. Do consider the context. For instance, consider the context for product and company names ending with the letters "-is." Remember the sarcastic comment by Donald Trump about the name Allegis? He said it sounded like "a world-class disease." That's because there are a host of diseases and ailments with that ending — arthritis, gingivitis, encephalitis, syphilis. It doesn't seem that was a consideration when Rhone-Poulenc and Hoechst merged creating a life sciences giant. The result: Aventis.
Check out the original article to read the remaining eight points.
Browse all articles on the Domain Names category
30 Responses to "10 Tips to Name Your Company"
ravi

Hi Daniel,
On similar note, I want to ask you one thing. I have a domain name of one very popular comic strip (exact name).

Now I really don't know how to use that domain. Can I just syndicate that comic strip on that domain daily ?

I am really helpless what should I do with that domain. If you have some time to suggest me, I can let you know about the domain details on email.

Thanks

clandestine

nice, now you're uing this tips for you self

like — > search engine : we type blog,tips,blogtips —-> approximately its ur blog to display first

Video Conferencing Conferencing

Nice Post. I am a computer engineer and I am working in a consulting management firm. Video conferencing equipments are highly preferred in our office as we have frequent meetings with our clients and personnel in other locations. I will be looking forward for more updates.

Chinmay Jain

Hie….

Well I am here to find how can I name my new company the letter is "M". Our comapny deals in tiles and sanitarywares we already have one Showroom but this company is a new company which needs to be unique one so i need your help for that.

thanks.

Phillip Davis

All great points, but it helps to prioritize which of these items are most important to you and your own company. Rarely can one single name score on every front, so the decision has to be made on which naming criteria are most crucial. For some global companies, the overarching goal might simply be clearing trademark hurdles. Retail businesses have to give more consideration to the emotional impact of their names. Internet based companies need exact matching .com domain names that are easy to say and spell – without having to add an awkward descriptor word. Imagine how weak, and limiting, AmazonBooks.com would be, or YahooDirectory.com. So each case is best decided on its own merits.

Mark (Isle of Wight, UK)

I've often struggled with naming projects, always fighting a desire to choose names a bit different with that of trying to get the benefits of using keywords where possible and being a short as possible.

I especially find this with blog projects where I can never decide whether or not to put the word 'blog' in the domain name! DailyBlogTips is a fantastic success story and uses the word 'blog', but recently I have stopped using it completely as from a future brand point of view, it kind of stereotypes a site and maybe the word blog will be superseeded in future.

It's a mindfield subject and you can find tons of stuff written about it with all sorts of viewpoints, theories and opinions. Great find though and really useful points to help guide the process. Thanks.

Sandra

Finding a good name for your business can be more difficult than one might think, especially on the web. You get struck with a great idea only to find its already taken. Thanks for reminding us of all the things that need to be taken into consideration. Great info.

Marketing Effect

I found a funny one. Search on google for brand name generator …

Boerne Search

Also being a domainer I'm usually stuck with the domain name I come across/buy at the time. But for sure this is great and helpful information.

Tech @ InkAPoint

Your post is exactly like your interview with us.

Tyrone – Internet Business Path

Nice post especially on the points pointed out in no. 2.

These are indeed, great tips for naming your own company.

I guess in naming, originality is still the best!. 🙂

Ravi Ahuja

As content of your blog are the key same as good name is the key for your business. It is always good to have a good name. Great post.

bisnis internet

thanks for the article, i think business name should be similar to the product market..

Asep

I think choosing good name is not enough to a company but the good system is most important

Tom Bradshaw

Interesting article, very appropriate for me at the moment.

I always love the names of the teams on The Apprentice (UK)… Empire and Ignite. Or in Ireland… Phoenix and Dynamo!

Millionaire Acts

Nice post! I do think that the domain name should really coincide with the contents of the site. For mine, I choose my domain name because it all talks about on becoming a millionaire thru entrepreneurship, investments, personal finance, and self-motivation.

Autoacid

thx.

This is a very useful info. for me. I'm gonna open a new firm two month from now. I'm still thinking of name of my company…

thx again, anyway.

Michael Aulia

I stupidly make my own name as the blog's name. Now I regret it as I can't sell it in the future or at least make some investments to it.

Oh well 🙂

Business Minder

Thanks for sharing. Excellent info.

Melody

Another huge point is that the name of the business/website should at least try to be original in concept for purposes of effectively branding yourself..

There is only one Nike..but how many blogs titled "make money online" are there?

visalittleboy

Hi,
It's really interesting!
Thanks for sharing!

Have a nice day!

Joshua Dorkin

Thanks for pointing out the article. I just shared it with my network . . . we've got a ton of people who ask about naming, and this was certainly helpful. Josh

Laura-Whateverebay

Donald Trump always make me laugh, but he is a fascinating mind to study. It helps a lot to know what others think about naming a business. The "is" makes loads of sense. Naming your company is extremely important and should allow you to branch out locally. I will check the post., thanks 🙂

The Rage

I agree that commonalities should be avoided while searching for a domain name. I found that research & planning a content space should encompass somewhat of a curiosity about your name rather than a blanket "This is who I am".

Pinaki Ghosh

My addition:
While naming your company, it is a good idea not to include the name of your city or state (eg. Chicago Designer Candles). While for the present it may be okay, you should be able to see the bigger picture. Your business may really grow big and may open up operations in several cities, as well other countries. In internet based business that is even easier to achieve. If your name is city centered, it sounds regional. During growth, it not only sounds out of place, other cities and countries find it difficult to embrace. When your 'Chicago Designer Candles' will sound odd in NY. Often companies abbreviate their names in this case and Chicago Designer Candles becomes CDC Group. That is a lack of vision; and failure to see the bigger picture while naming the organization during birth.

death romeo

it's really hard to find a good name, thanks for the tips,

visit my blog,

regards..

Daniel Scocco

@Himanshu, first of all you got be careful with trademark problems.

If that is not an issue, you could put some content there related to the comic book, aiming to attract search traffic and then to monetize it with contextual ads.

Himanshu

Hi Daniel,
On similar note, I want to ask you one thing. I have a domain name of one very popular comic strip (exact name).

Now I really don't know how to use that domain. Can I just syndicate that comic strip on that domain daily ?

I am really helpless what should I do with that domain. If you have some time to suggest me, I can let you know about the domain details on email.

Thanks

Blog Expert

It sure is bad when you choose words for your company name that are used in thousands of others.

Writer Dad

Thanks for the lead. I've been having to name about three to four projects a week lately. I'm sure it's advice I can use.
Comments are closed.